Birds of South Africa
These pictures were taken during two South Africa trips, (1) a June 2004 trip guided near Johannesburg by Etienne Marais and near Cape town by Richard Grant and (2) a June 2005 trip guided by Etienne Marais. Note: The pictures are copyrighted and should not be reproduced without permission.
---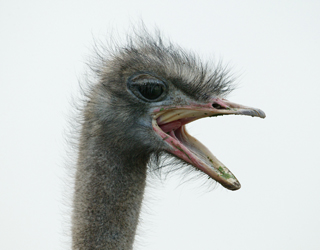 Yearling ostrich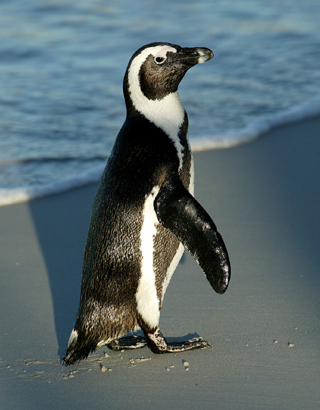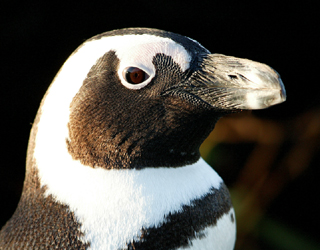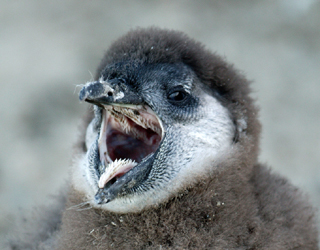 African penguin (at right: a chick)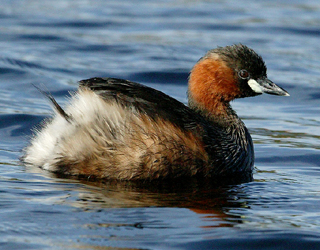 Little grebe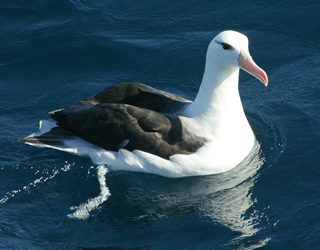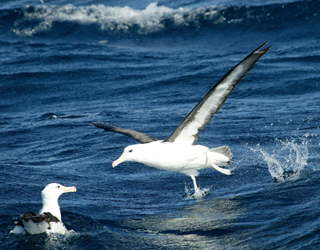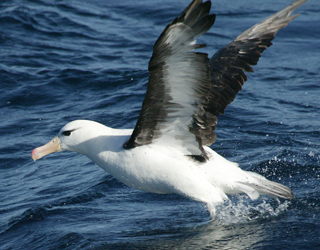 Black-browed albatross during a pelagic trip about 28 miles south of the Cape of Good Hope.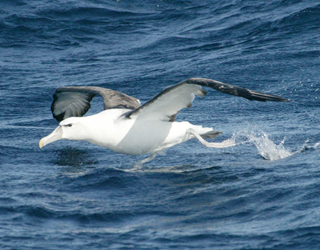 Shy albatross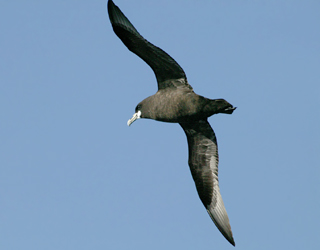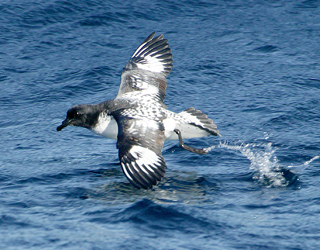 White-chinned petrel (left) and Pintado Petrel (right)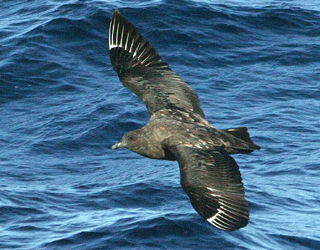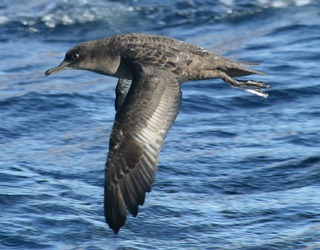 Subantarctic skua (left) and Sooty shearwater (right)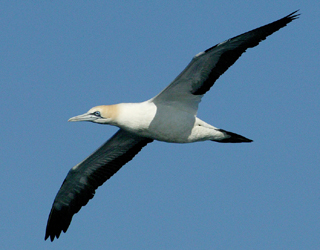 Cape gannet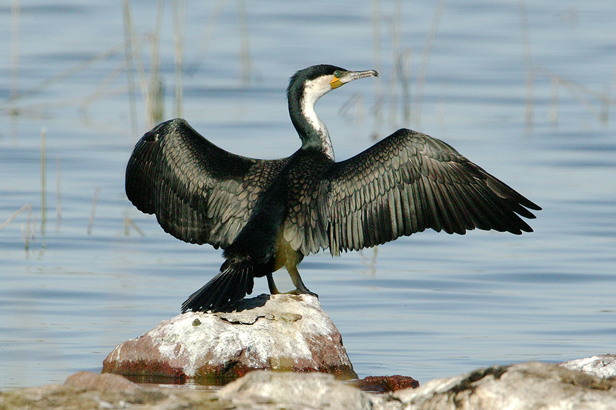 White-breasted cormorant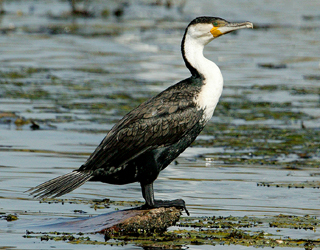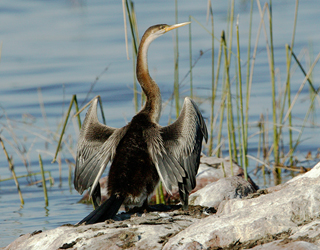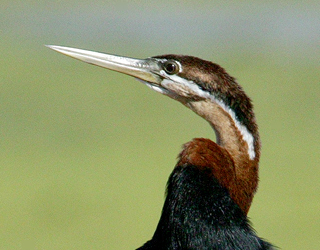 White-breasted cormorant (left), African darter (center, right)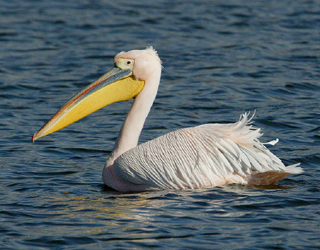 Great white pelican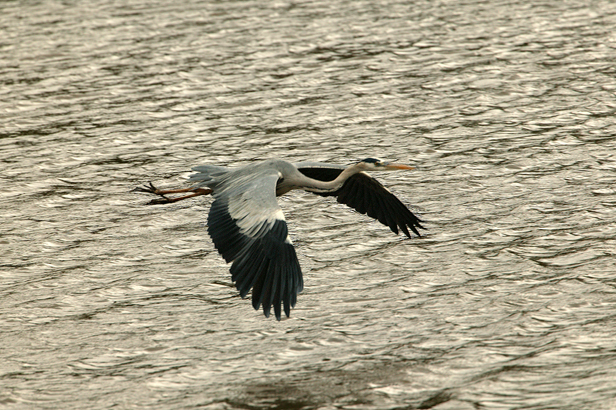 Gray heron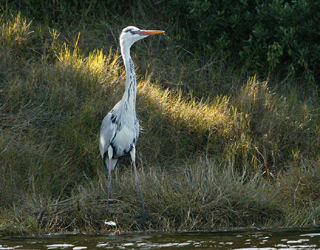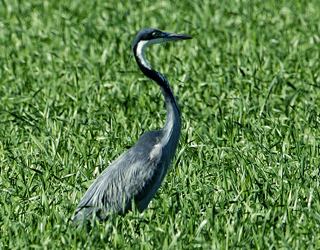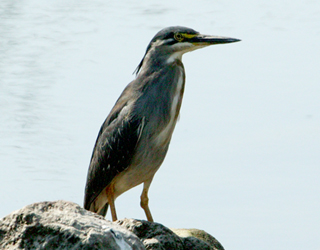 Gray heron (left), Black-headed heron (center), African green-backed heron = Striated heron (right)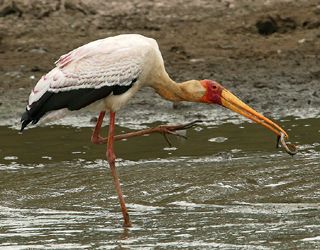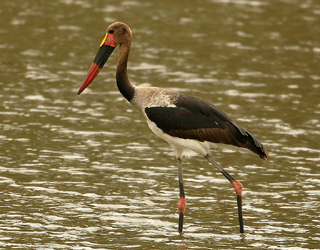 Yellow-billed stork (left), Saddle-billed stork (immature, right)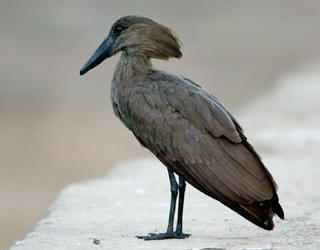 Hammerkop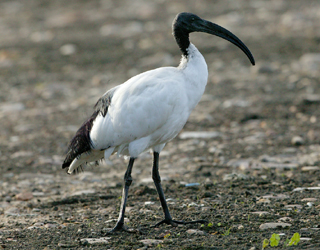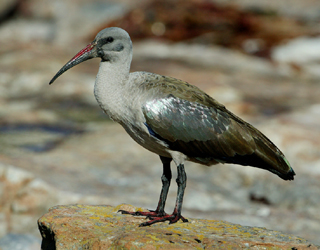 African sacred ibis (left), Hadeda ibis (right)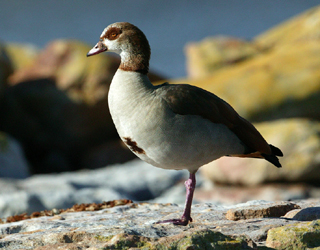 Egyptian goose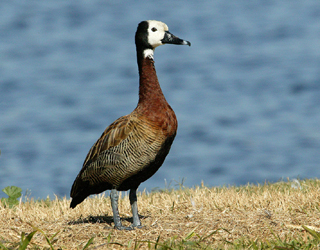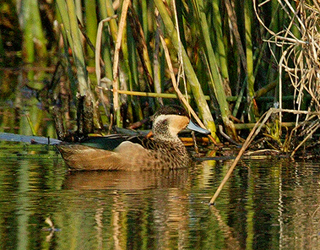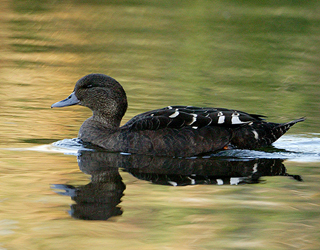 White-faced duck (left), Hottentot teal (left center), African black duck (right center), Comb duck (right)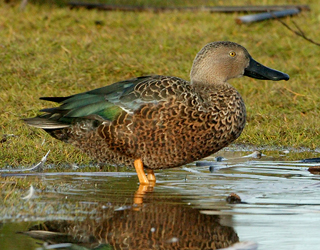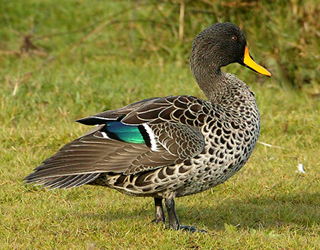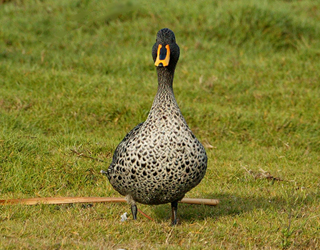 Cape shoveler (left), Yellow-billed duck (center and right)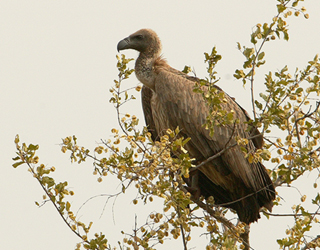 White-backed vulture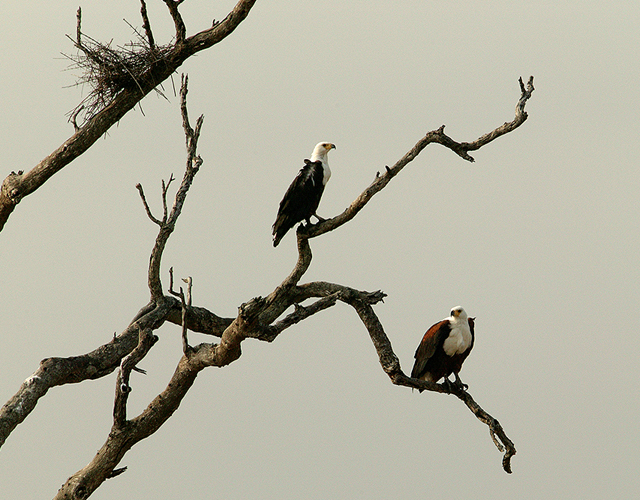 African fish eagles building a nest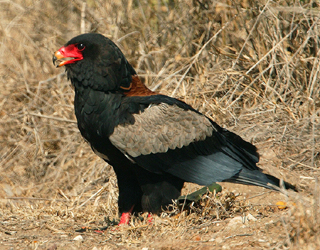 Bateleur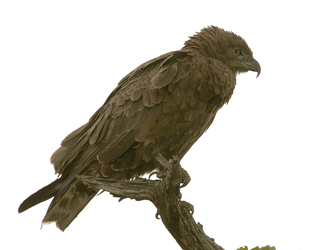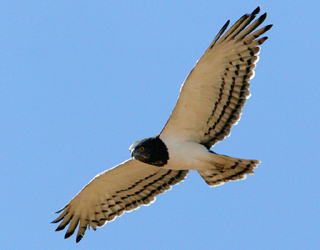 Brown snake-eagle (left) and Black-chested snake-eagle (right)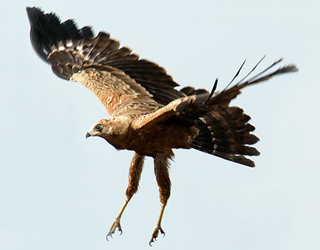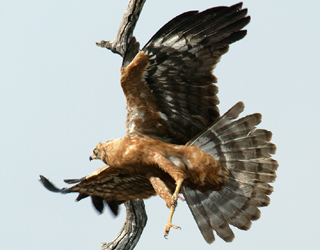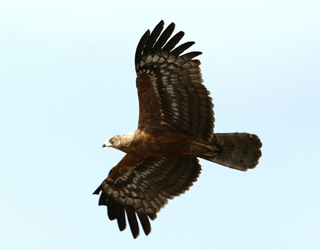 African harrier-hawk (juvenile)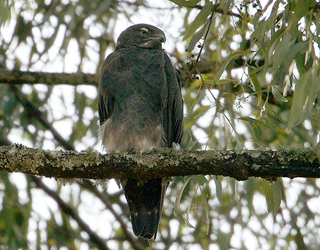 Bat hawk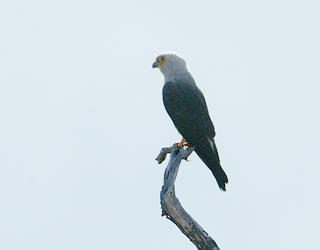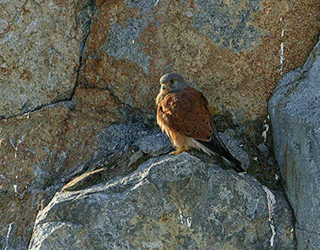 Dickinson's kestrel (left) and Rock kestrel (right)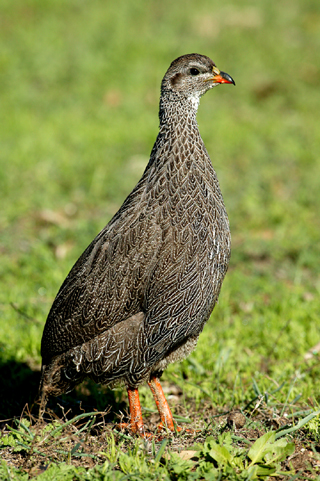 Cape francolin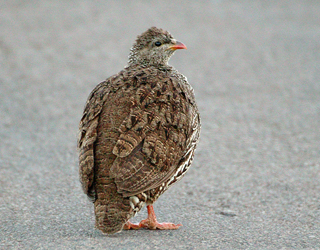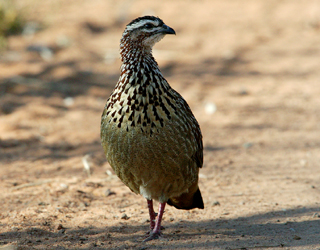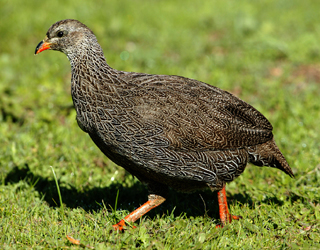 Natal francolin (left), Crested francolin (center), Cape francolin (right)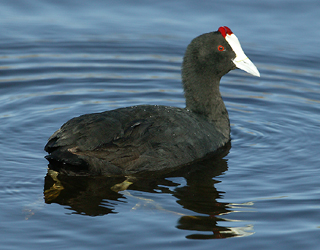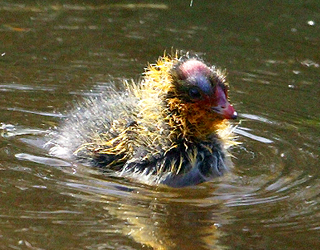 Red-knobbed coot (at right: a chick)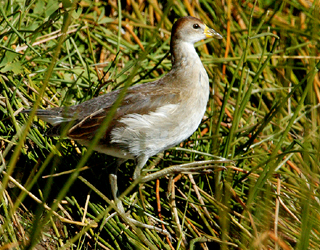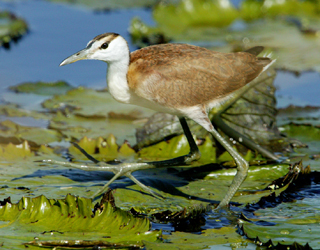 Lesser moorhen (juvenile), African jacana (juvenile)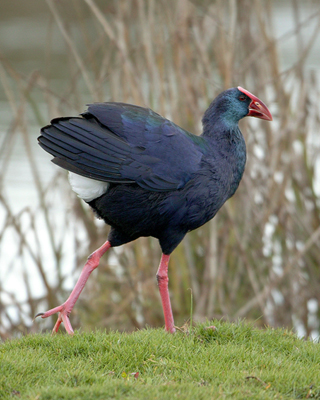 African purple swamphen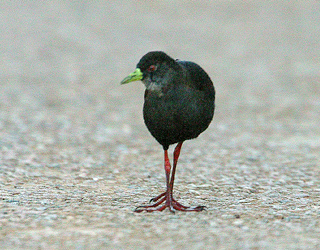 Black crake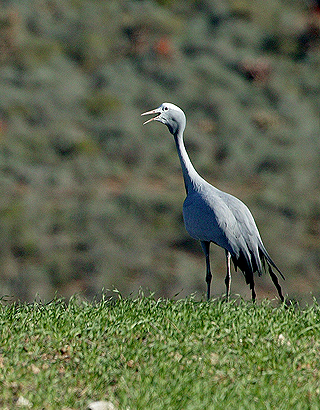 Blue crane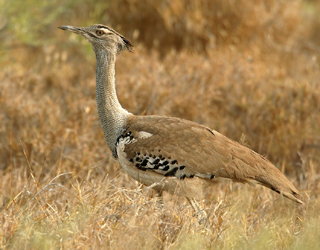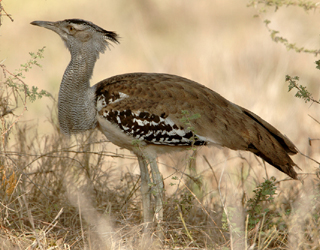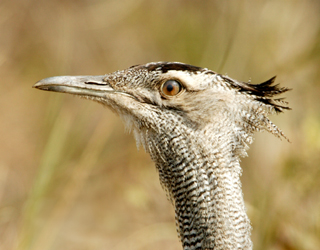 Kori bustard (male, left, and female, center and right)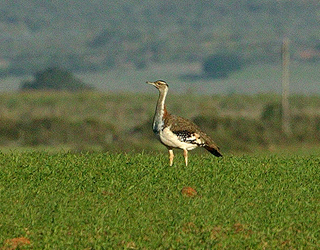 Denham's bustard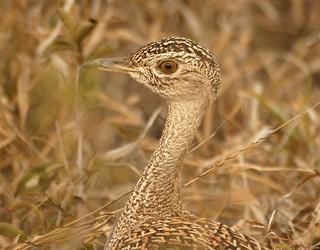 Red-crested korhaan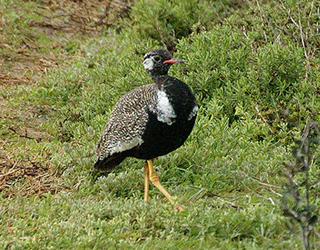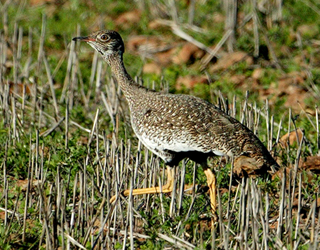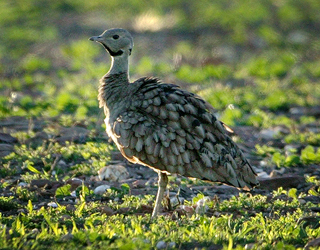 Southern black korhan (male - left, female - center), Karoo korhan (right)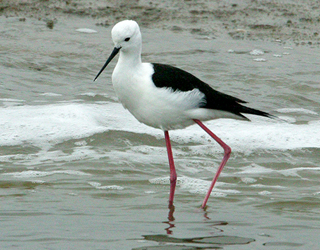 Black-winged stilt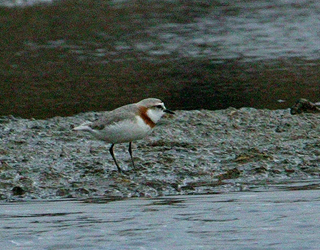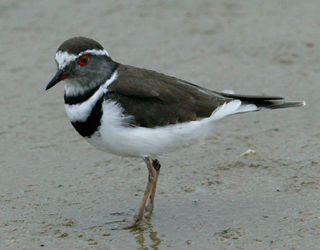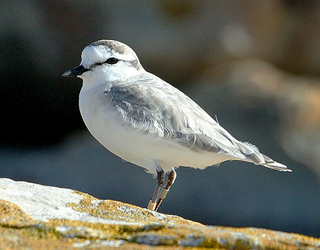 Chestnut-banded plover (left), Three-banded plover (center), White-fronted plover (right)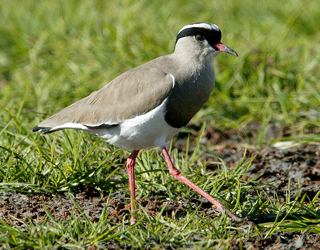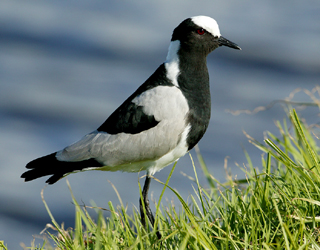 Crowned lapwing (left), Blacksmith lapwing (right)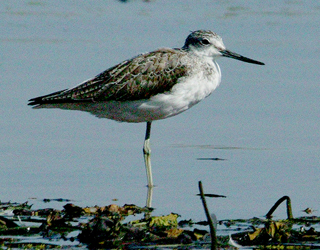 Greenshank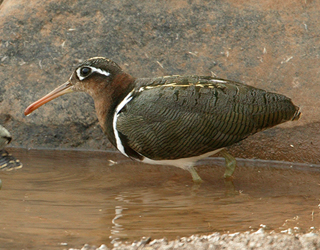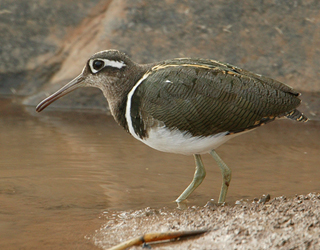 Greater painted-snipe (females)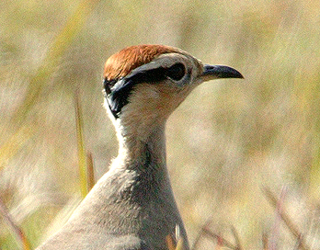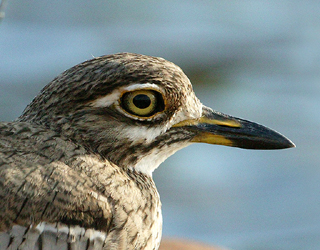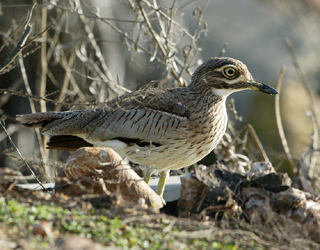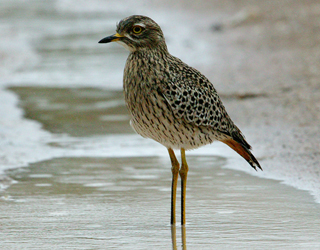 Temminck's courser (left), Water thickknee (center left and center right), Spotted thickknee (right)
Cape gull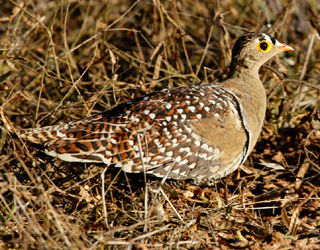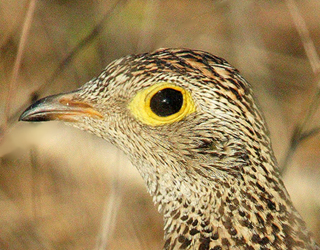 Double-banded sand-grouse (left: male, right: female)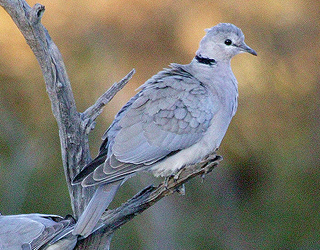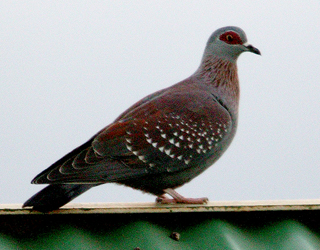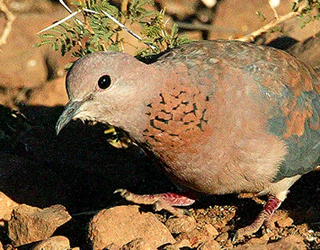 Cape turtle-dove (left), Speckled pigeon (center), Laughing dove (right)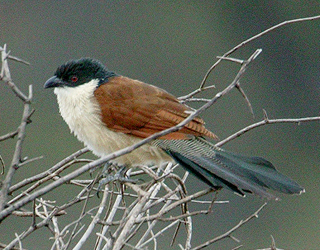 Burchell's coucal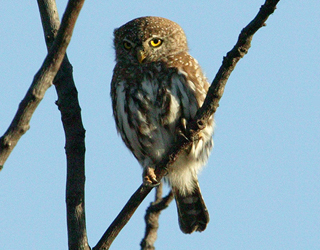 Pearl-spotted owl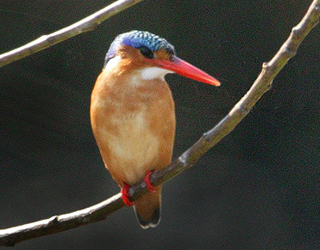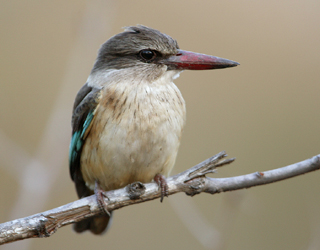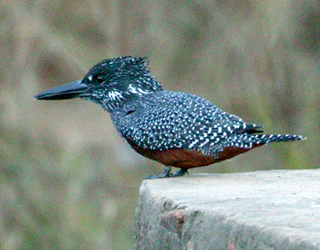 Malachite kingfisher (left), Brown-hooded kingfisher (center) and Giant kingfisher (right)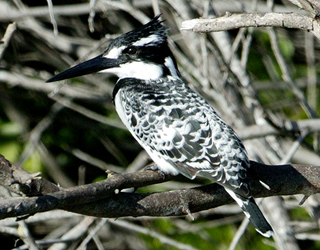 Pied kingfisher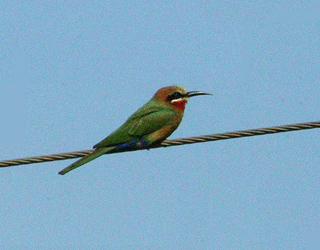 White-fronted bee-eater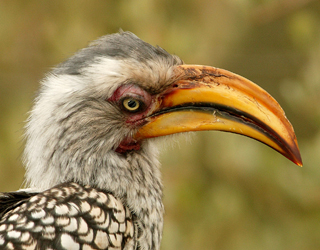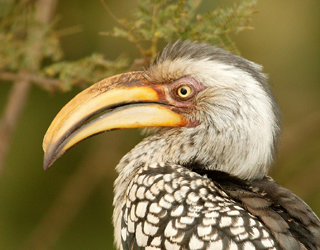 Southern yellow-billed hornbill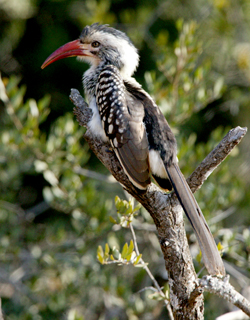 Red-billed hornbill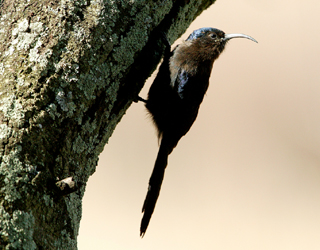 Common scimitarbill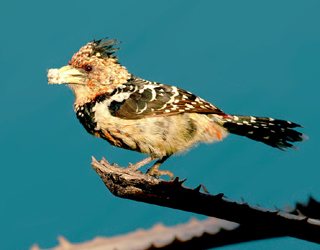 Acacia pied barbet (left), Crested barbet in evening sunlight (right)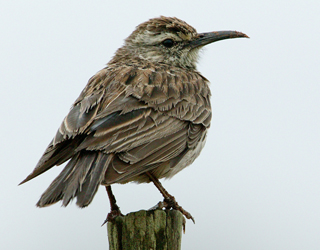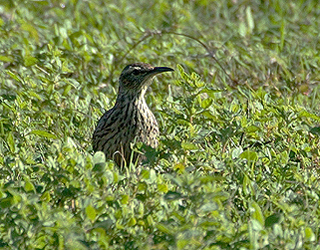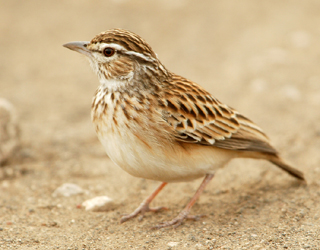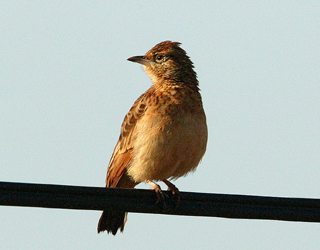 Cape long-billed lark (left), Agulhas long-billed lark (center left), Sabota lark (center right), Rufous-naped lark (right)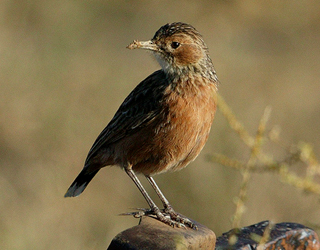 Spike-heeled lark (Thanks to Mr. Charlie Moores for the ID correction.)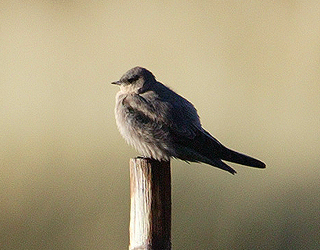 Rock martin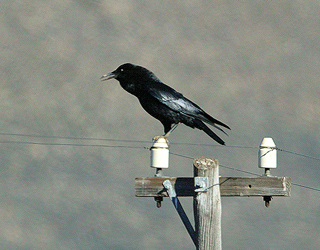 Cape crow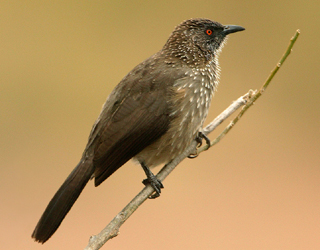 Arrow-marked babbler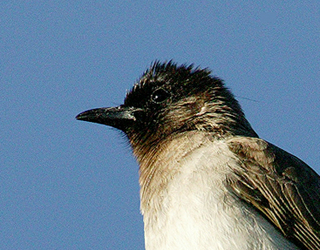 Dark-capped bulbul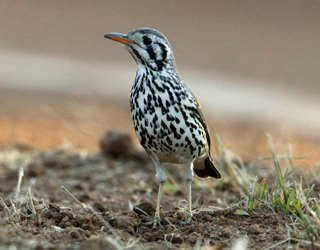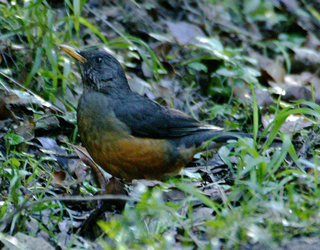 Groundscraper thrush (left), Olive thrush (right)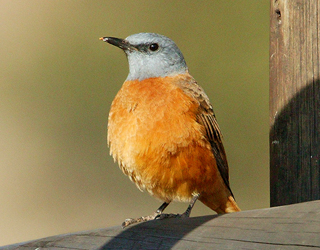 Cape rock-thrush (male)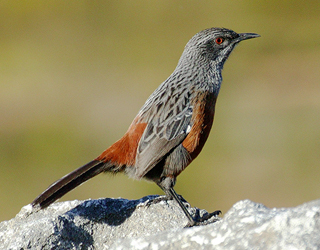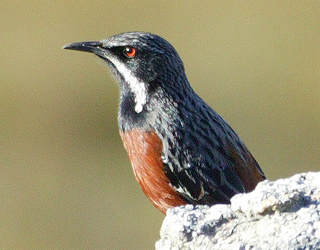 Cape rockjumper (female and male)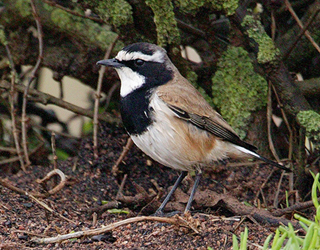 Capped wheatear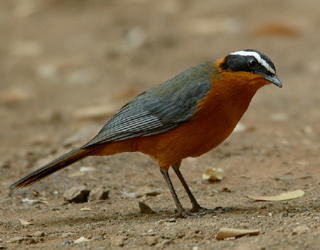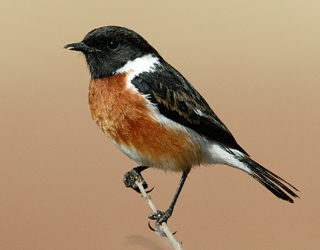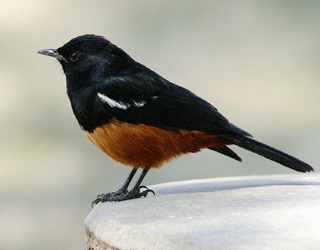 White-browed robin-chat (left), African stonechat (male, center), Mocking cliff-chat (right)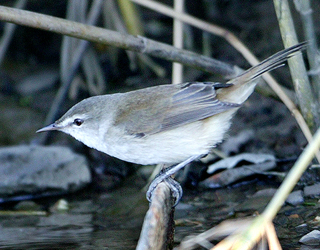 Lesser swamp warbler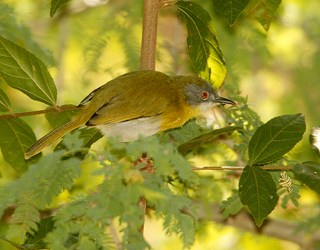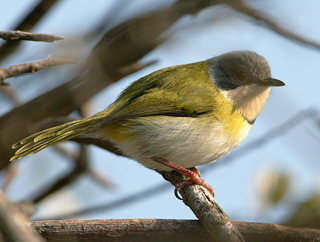 Yellow-breasted apalis (left), Rudd's apalis (right)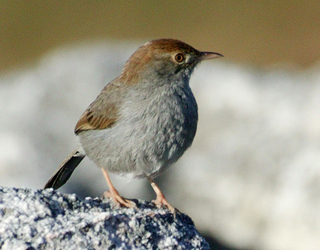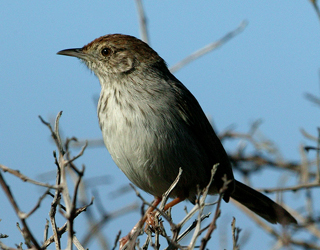 Neddicky (left), Gray-backed cisticola (right)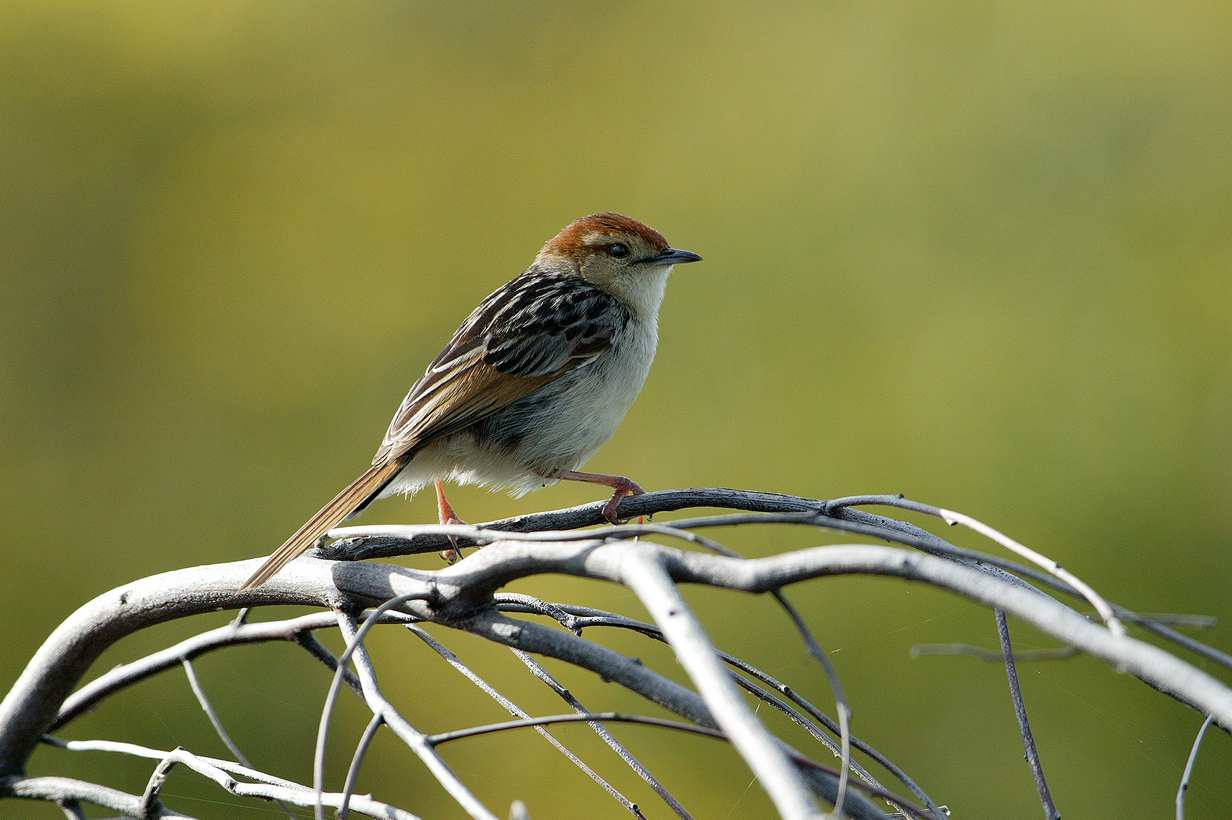 Levaillant's cisticola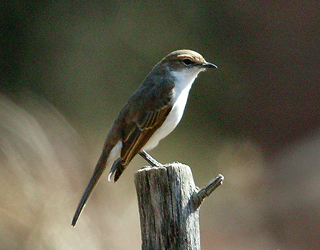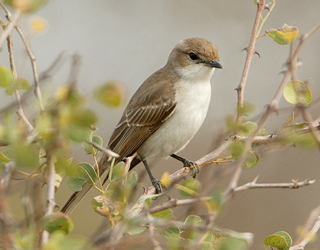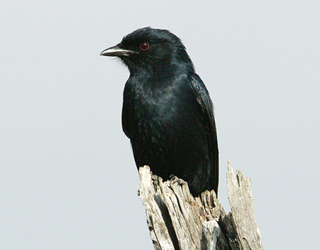 Marico flycatcher (left and center), Southern black flycatcher (right)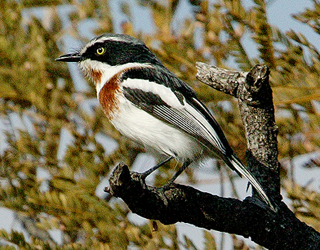 Chinspot batis (female)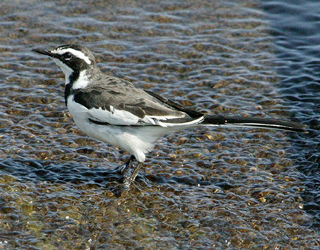 African pied wagtail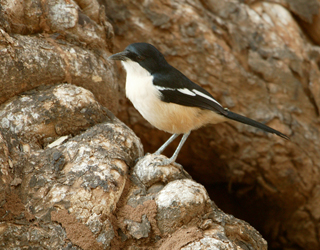 Southern boubou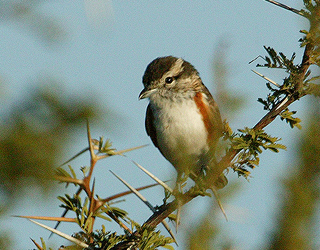 Brubru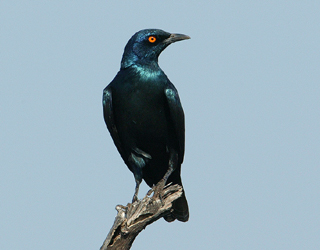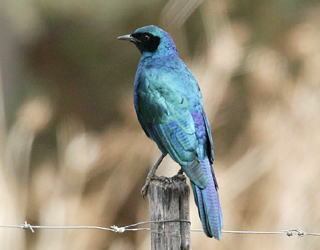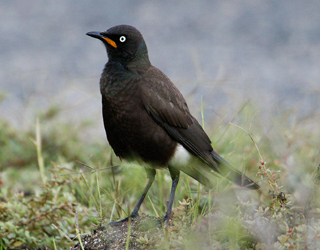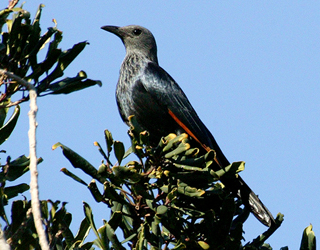 Cape glossy starling (left), Burchell's starling (center left), Pied starling (center right), Red-winged starling (female, right)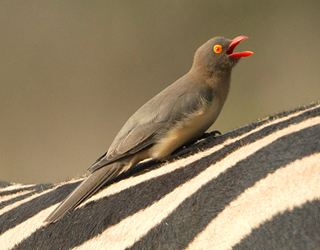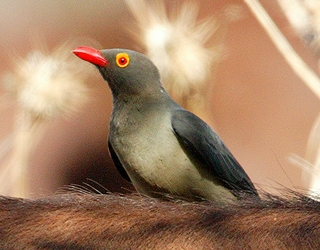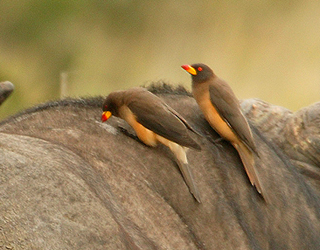 Red-billed oxpecker (left and center), Yellow-billed oxpecker (right)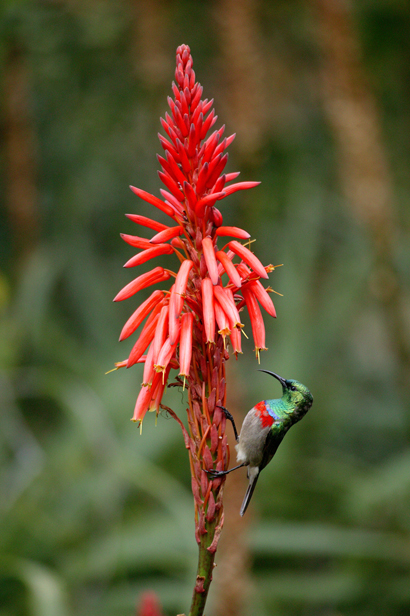 Southern double-collared sunbird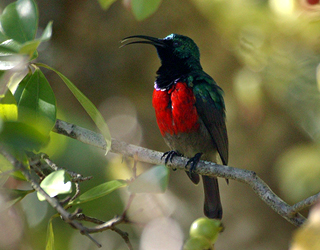 Greater double-collard sunbird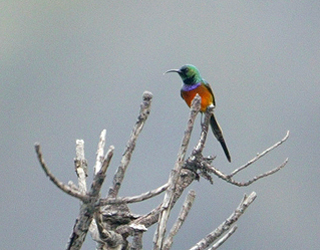 Orange-breasted sunbird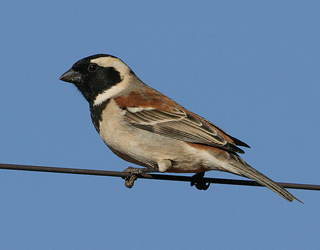 Cape sparrow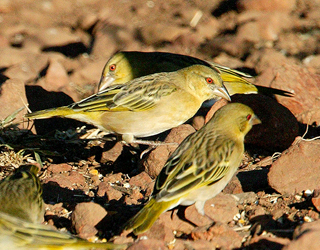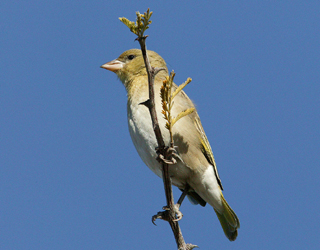 Village weaver (left), Southern masked-weaver (non-breeding plumage, right)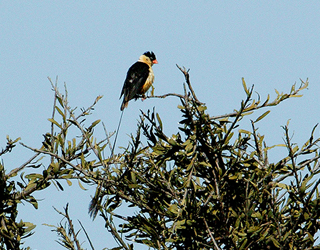 Shaft-tailed whydah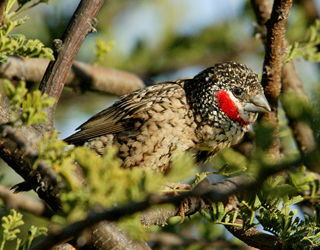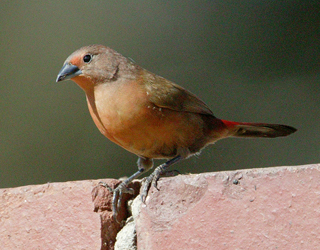 Cut-throat finch (left) and Jameson's firefinch (female, right)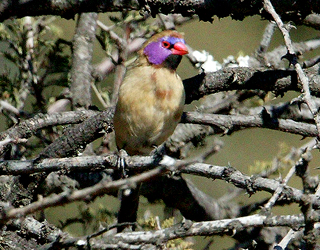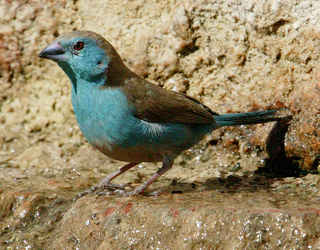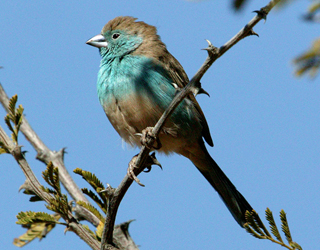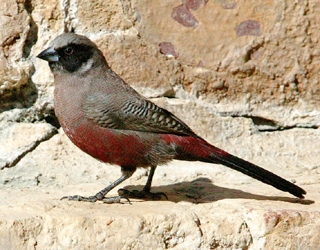 Violet-cheeked waxbill (left), Blue waxbill (center), Black-faced waxbill (right)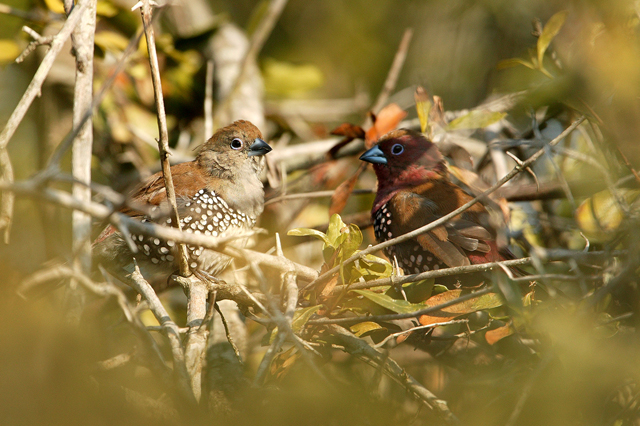 Pink-throated twinspot (female and male)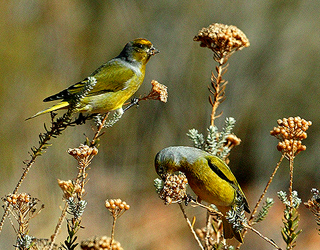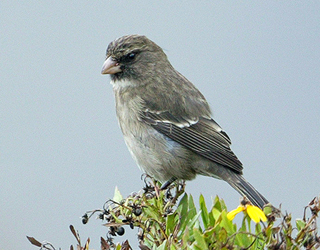 Cape canary (left), Protea seedeater (canary) (right)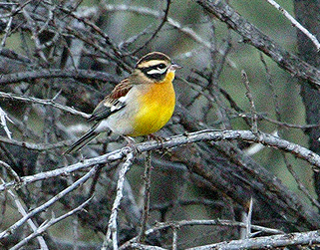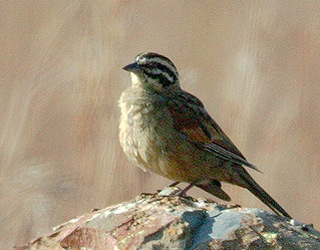 Golden-breasted bunting (left), Cape bunting (right)