Ontario (Canada) Birds
---
All pictures are links to larger versions.
All of these pictures are from Point Pelee National Park. More than just a migrant trap, Pelee is justly famous for warblers:
Black-throated green, Mourning, Yellow-rumped warblers
Yellow, Cape May, Chestnut-sided warblers (It was a cold day.)
Black-throated blue, Canada, Black-and-white warblers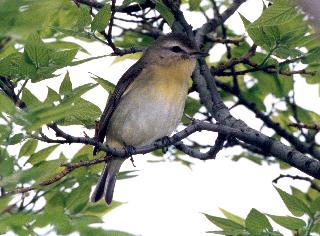 Philadelphia vireo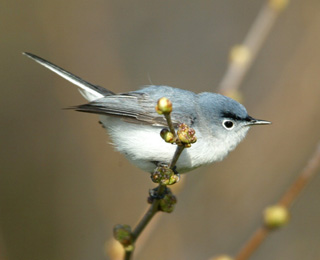 Blue-gray gnatcatcher
Indigo bunting, female Eastern bluebird, Scarlet tanager
Male and female Rose-breasted grosbeaks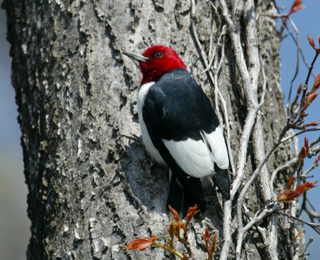 Red-headed woodpecker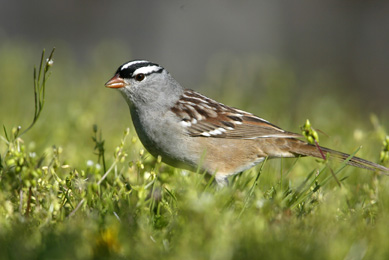 White-crowned sparrow
When a rare bird like a Nelson's sharp-tailed sparrow shows up, you get a Pelee moment. I estimated that about $ 100,000 worth of optics - only some of it shown here - were pointed at this bird.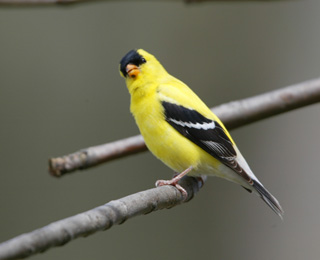 And finally, an American goldfinch with an attitude
---
Our bird pictures from around the world follow standard ecozones approximately but not exactly:

Birds from the USA and Canada:   our house,   Texas,   California,   Hawaii,   Canada,

Neotropic birds from Central America and the Caribbean:   Honduras,   Costa Rica,   Panama,   Trinidad and Tobago

Neotropic birds from South America:   Ecuador,   Brazil.

Western palearctic birds:   Europe: Germany, Finland, Norway,   Europe: United Kingdom,   Europe: Spain,   the Canary Islands,   Europe: Lesbos, Greece,   Israel

Eastern palearctic birds:   China

Birds from Africa:   The Gambia,   South Africa

Indo-Malayan birds from   India: North-west (Delhi, Uttar Pradesh, Uttarakhand)   India: North-east (Assam, Arunachal Pradesh, Meghalaya)   India: Central (Maharashtra, Madhya Pradesh)

Birds from   Australia,   New Zealand.
---
John Kormendy Home Page
University of Texas Astronomy Home Page
---
Last update: July 3, 2004

John Kormendy (kormendy@astro.as.utexas.edu)