Birds of Brazil
These pictures were taken on a Sawtelle Nature Tours trip to the Pantanal, Serra das Araras, the cerrado forest of Chapada dos Guimaraes National Park, and the coastal rain forest of Itatiaia National Park. Note: The pictures are copyrighted and should not be reproduced without permission.
---
Greater Rhea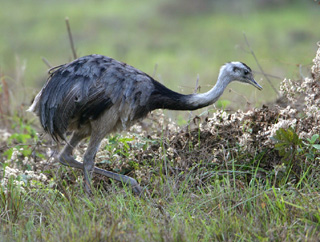 ---
Sunbittern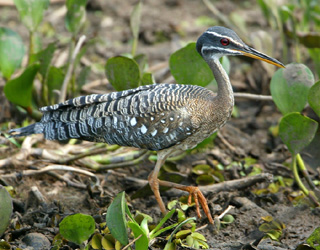 ---
Herons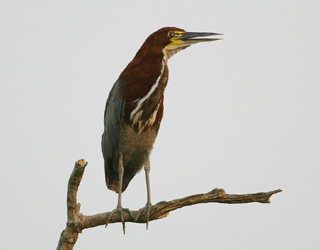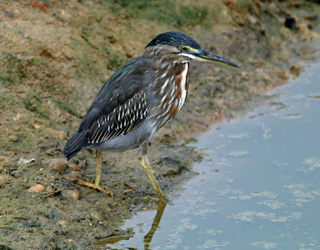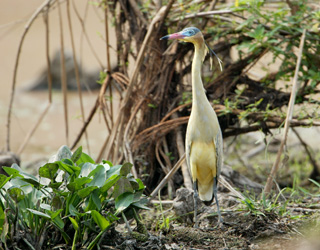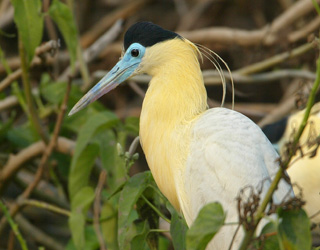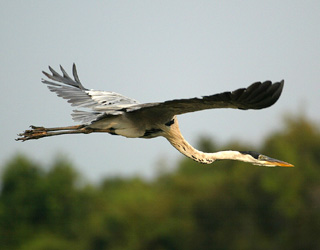 Rufescent tiger-heron, Striated heron, Whistling heron, Capped heron, White-necked heron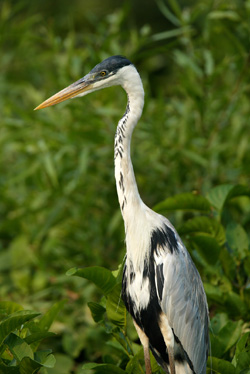 White-necked heron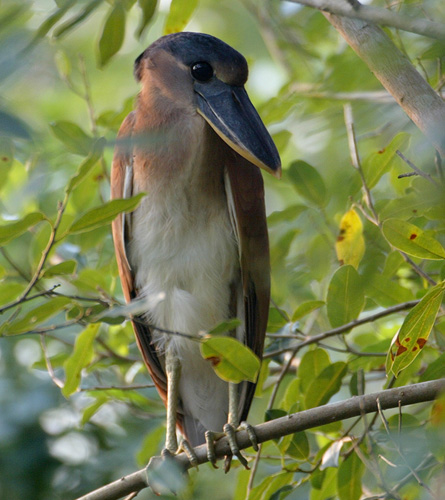 Boat-billed heron
---
Ibis
Green ibis, Plumbeous ibis, Buff-necked ibis
---
Jabiru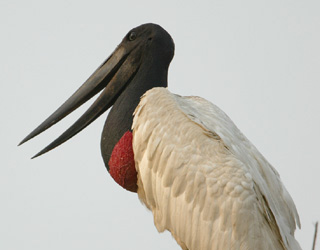 ---
Southern Screamer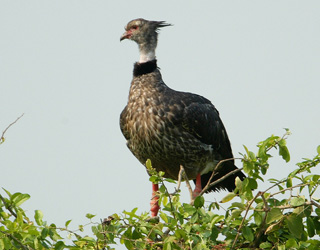 ---
Muscovy Duck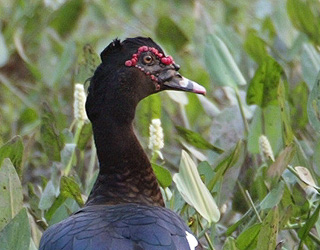 ---
Lesser Yellow-Headed Vulture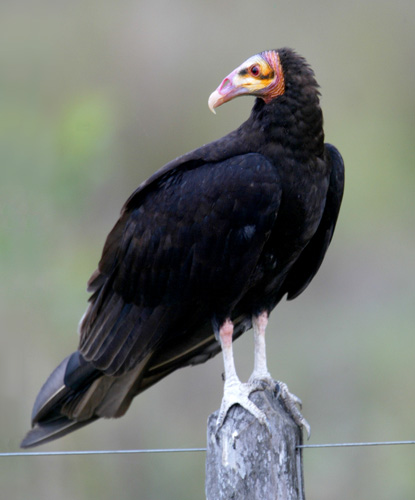 ---
Hawks, Caracaras, and Falcons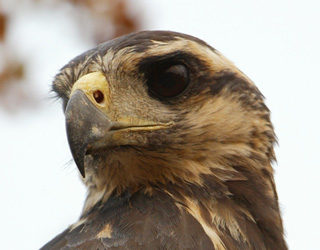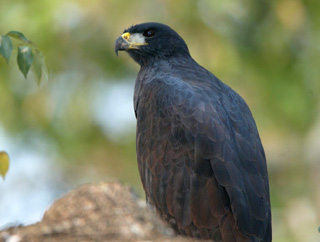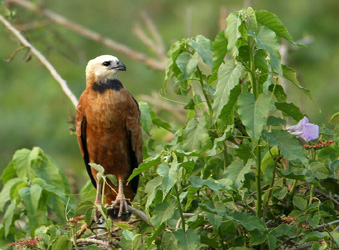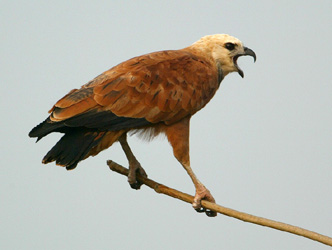 Great black-hawk (juvenile and adult), Black-collared hawk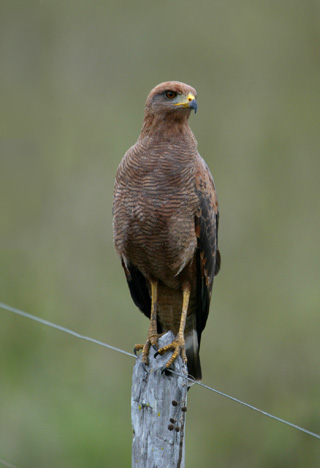 Savannah hawk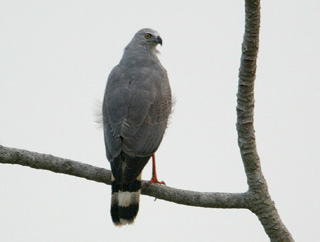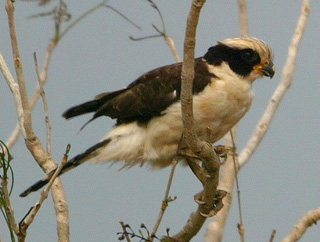 Crane hawk, Laughing falcon (also in Honduras)
---
Chachalacas and Guans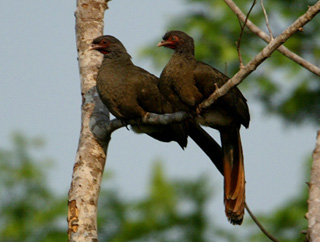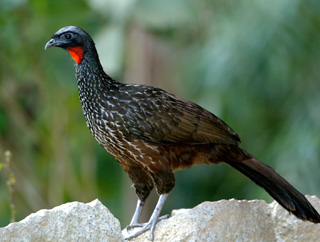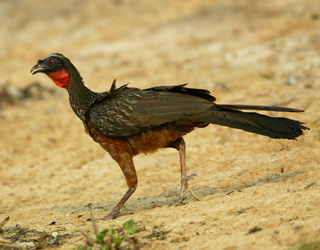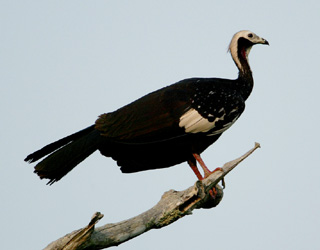 Chaco chachalaca, Dusky-legged guan, Chestnut-bellied guan, Blue-throated piping-guan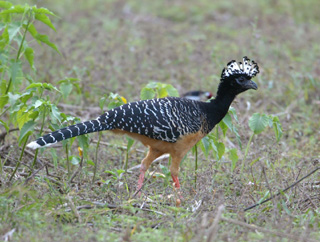 Bare-faced curassow (female)
---
Gray-Necked Wood-Rail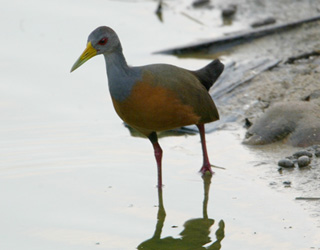 ---
Sungrebe and Limpkin
---
Southern Lapwing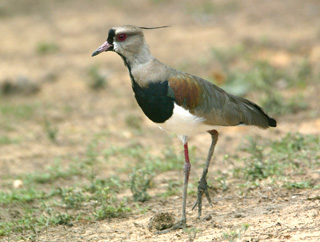 ---
Wattled Jacana
---
Doves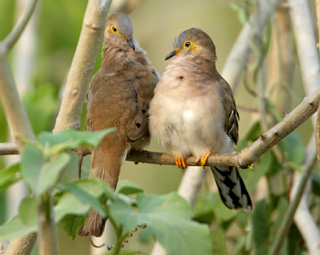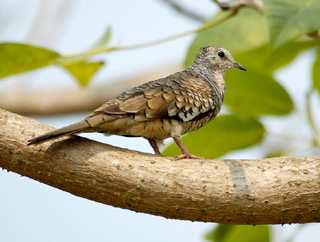 Long-tailed ground-dove, Scaled dove
---
Parrots and Parakeets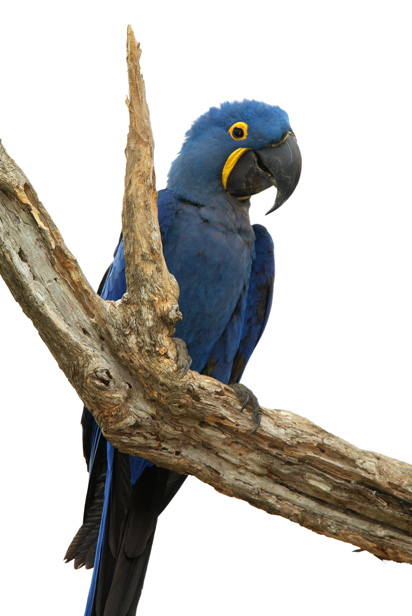 Hyacinth macaw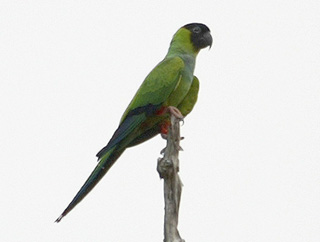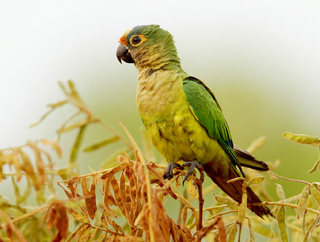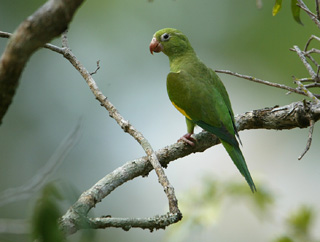 Black-hooded parakeet, Monk parakeet, Peach-fronted parakeet, Yellow-chevroned parakeet
---
Guira Cuckoo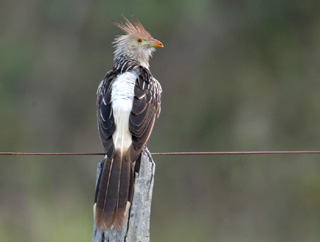 ---
Owls
Least pygmy-owl, Ferruginous pygmy-owl (also in Honduras)
---
Nightjars, Nighthawks, and Potoos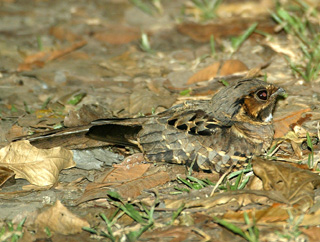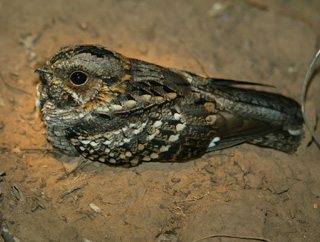 Common pauraque, Little nightjar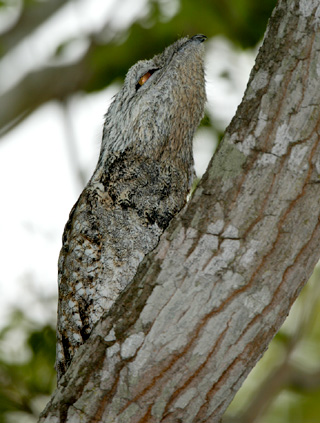 Great potoo
---
Hummingbirds
Brazilian ruby (male and female), Black jacobin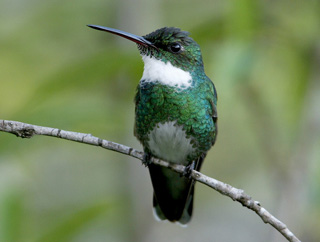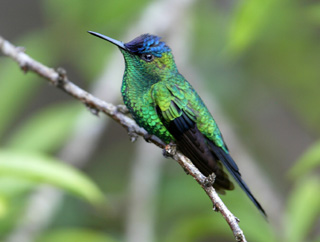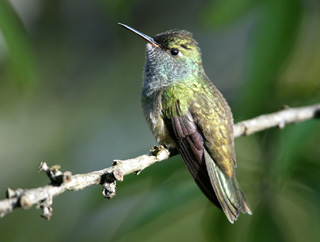 White-throated hummingbird, Violet-capped wood-nymph, Glittering-throated emerald
---
Blue-Crowned Trogon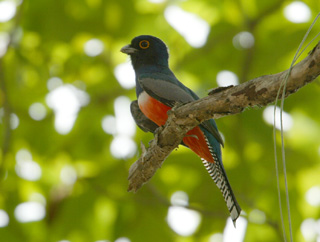 ---
Kingfishers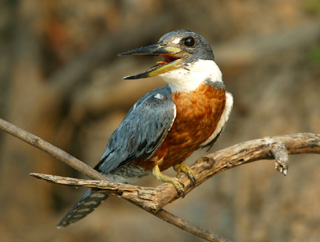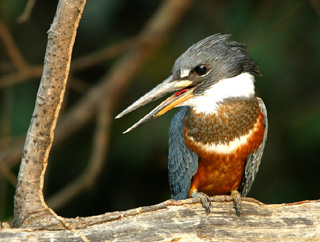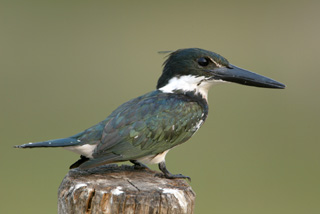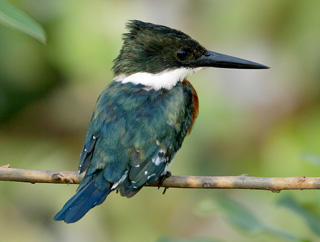 Ringed kingfisher (male and female), Amazon kingfisher, Green kingfisher, Pygmy kingfisher
---
Puffbirds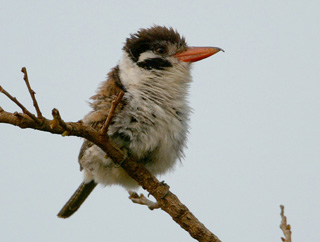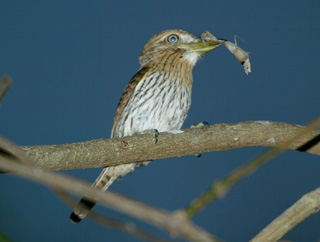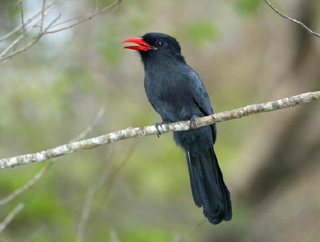 White-eared puffbird, Striolated puffbird, Black-fronted nunbird
---
Toucans
Saffron toucanet, Toco toucan
---
Woodpeckers and Woodcreepers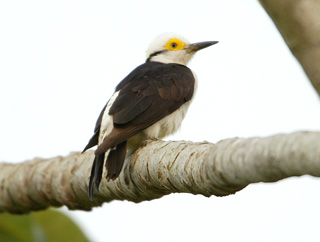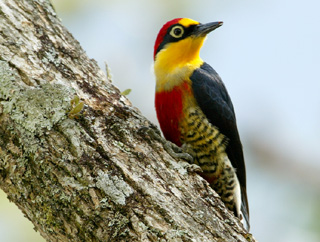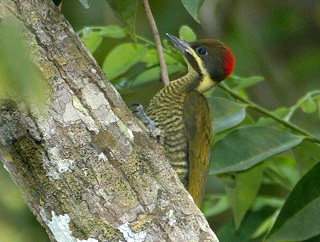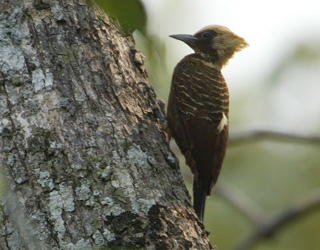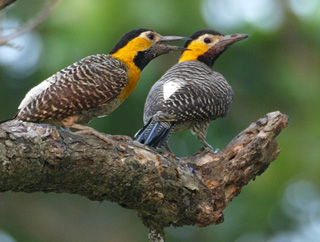 White woodpecker, Yellow-fronted woodpecker, Golden-green woodpecker, Pale-crested woodpecker, Campo flicker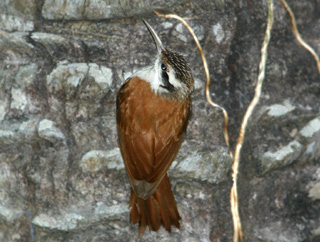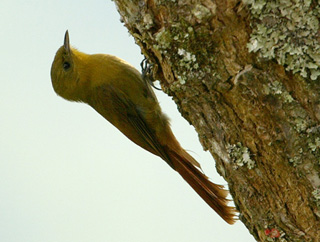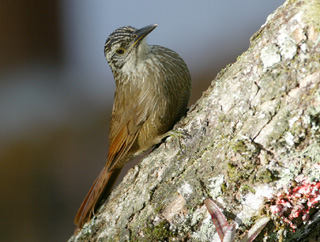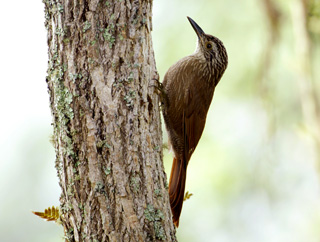 Narrow-billed woodcreeper, Olivaceous woodcreeper, White-throated woodcreeper
---
Ovenbirds and Allies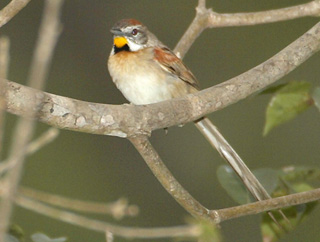 Chotoy spinetail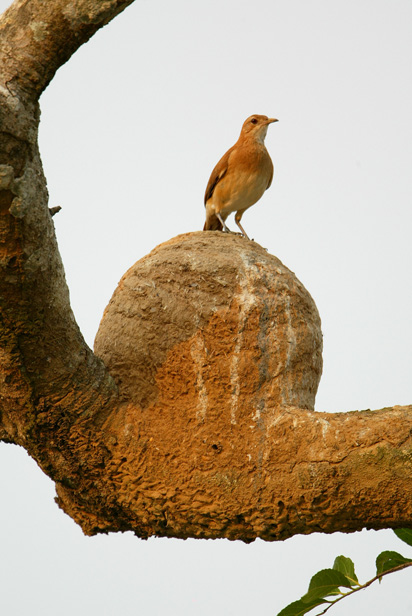 Rufous hornero on nest
---
Rufous-Winged Antshrike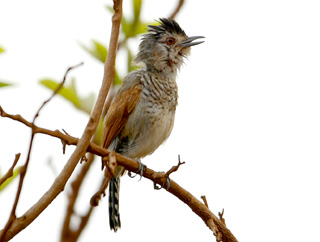 ---
Tyrant flycatchers
Gray monjita, White-rumped monjita, Blue-billed black-tyrant
Black-backed water-tyrant, Cliff flycatcher, Fork-tailed flycatcher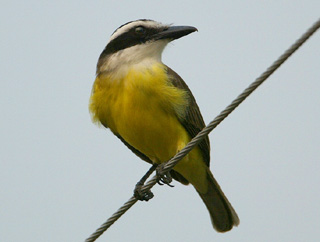 Lesser kiskadee, Cattle tyrant
---
Helmeted Manakin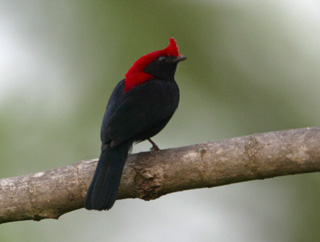 ---
Wrens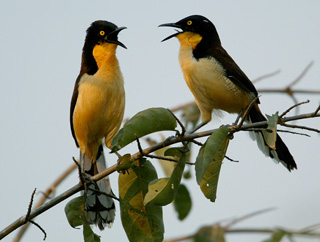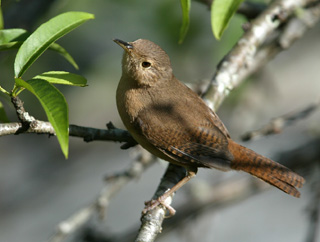 Black-capped donacobius, Southern house wren
---
Bananaquit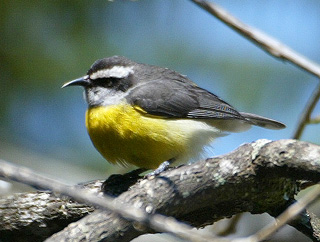 ---
Tanagers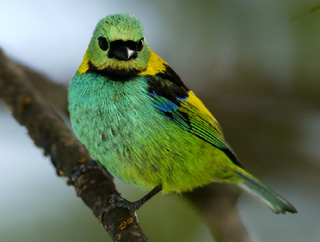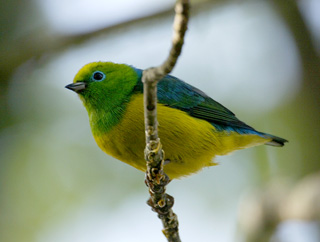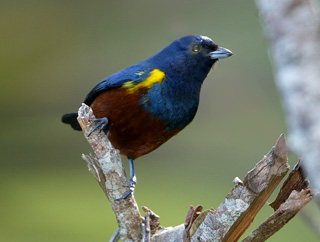 Green-headed tanager, Blue-naped chlorophonia, Chestnut-bellied euphonia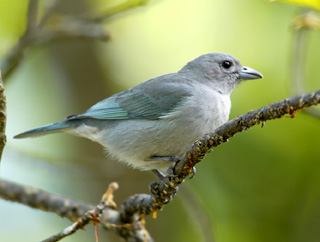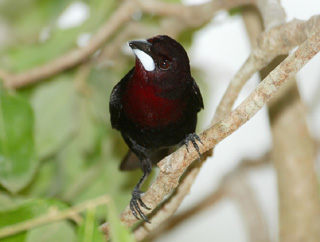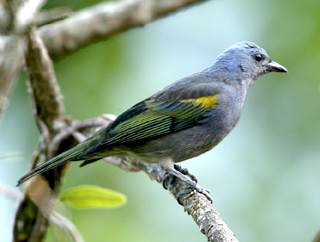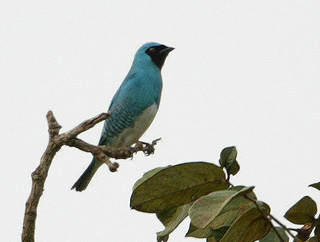 Sayaca tanager, Silver-beaked tanager, Golden-chevroned tanager, Swallow tanager
---
Emberizine finches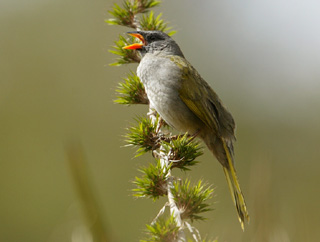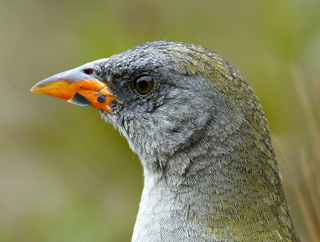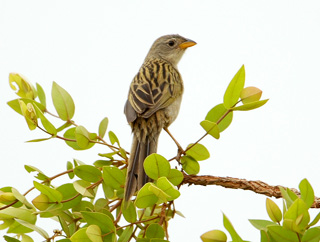 Great pampa-finch, Wedge-tailed grass-finch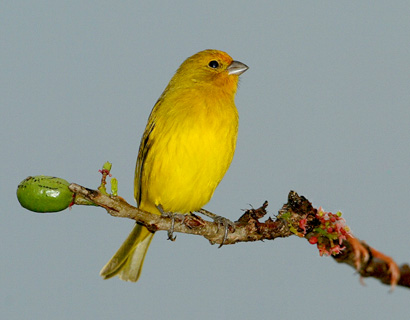 Saffron finch
---
Caciques and Orioles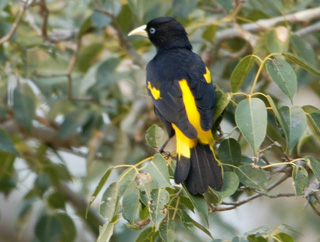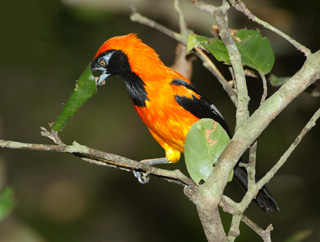 Yellow-rumped cacique, Campo oriole
---
Our bird pictures from around the world follow standard ecozones approximately but not exactly:
Birds from the USA and Canada:   our house,   Texas,   California,   Hawaii,   Canada,
Neotropic birds from Central America and the Caribbean:   Honduras,   Costa Rica,   Panama,   Trinidad and Tobago
Neotropic birds from South America:   Ecuador,   Brazil.
Western palearctic birds:   Europe: Germany, Finland, Norway,   Europe: United Kingdom,   Europe: Spain,   the Canary Islands,   Europe: Lesbos, Greece,   Israel
Eastern palearctic birds:   China
Birds from Africa:   The Gambia,   South Africa
Indo-Malayan birds from   India: North-west (Delhi, Uttar Pradesh, Uttarakhand)   India: North-east (Assam, Arunachal Pradesh, Meghalaya)   India: Central (Maharashtra, Madhya Pradesh)
Birds from   Australia,   New Zealand.
---