Birds of Israel
These are a few of the birds that we saw during a 2012 May trip to Israel. This was more than a month after the peak of the Spring migration, but it was nevertheless a very successful trip. We saw many species that we have been looking for in Europe for many years. In fact, it was one of the easiest and most photography-friendly birding trips that we have ever been on. Still, all of the pictures were taken in a great hurry during a crowded itinerary, so many of them are not technically or aesthetically very good. They constitute our memories of a great trip. I have not had time to process all of the pictures; the rest will be added eventually. Many thanks to Prof. Ofer Bahat for facilitating the trip and to Jonathan Meyrav ( jm2bird@gmail.com ) for organizing it.
For best viewing, widen your browser window until three pictures like the first small one fit side-by-side.
The pictures are copyrighted and should not be used without permission.
---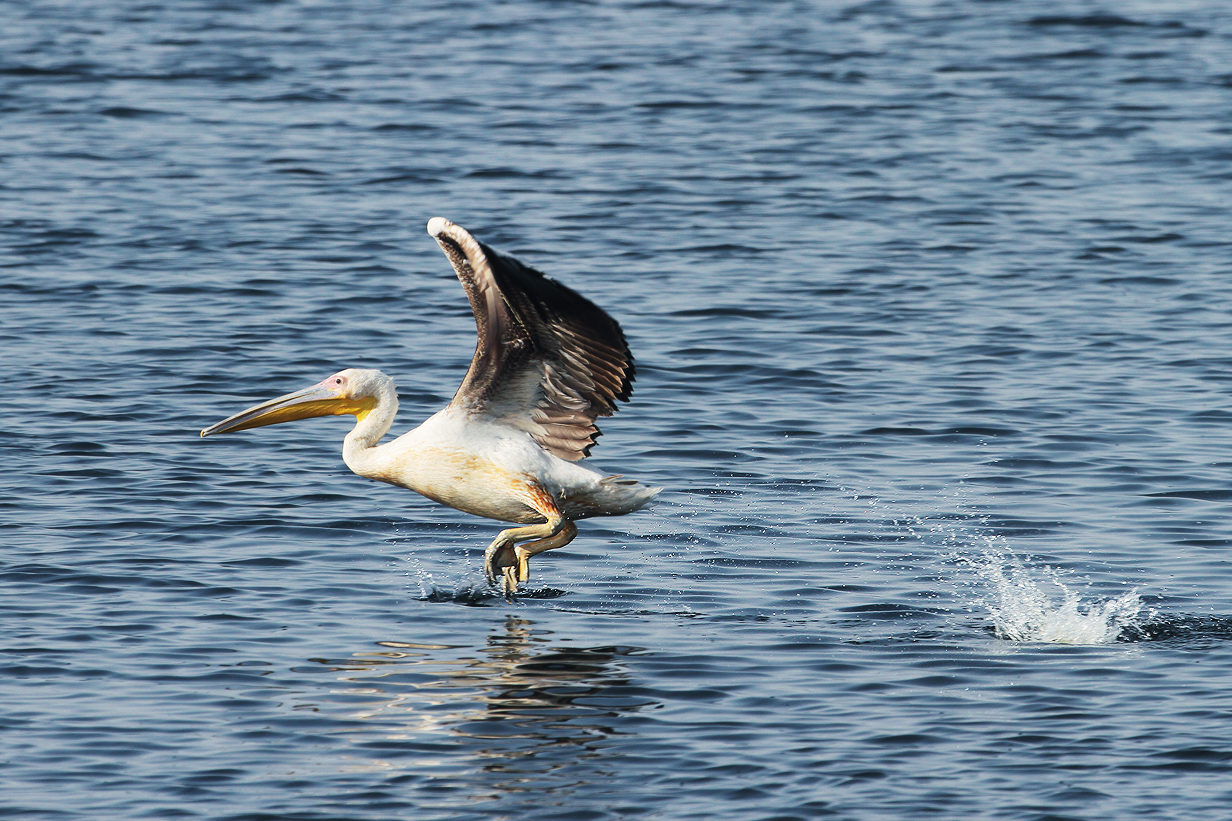 White pelican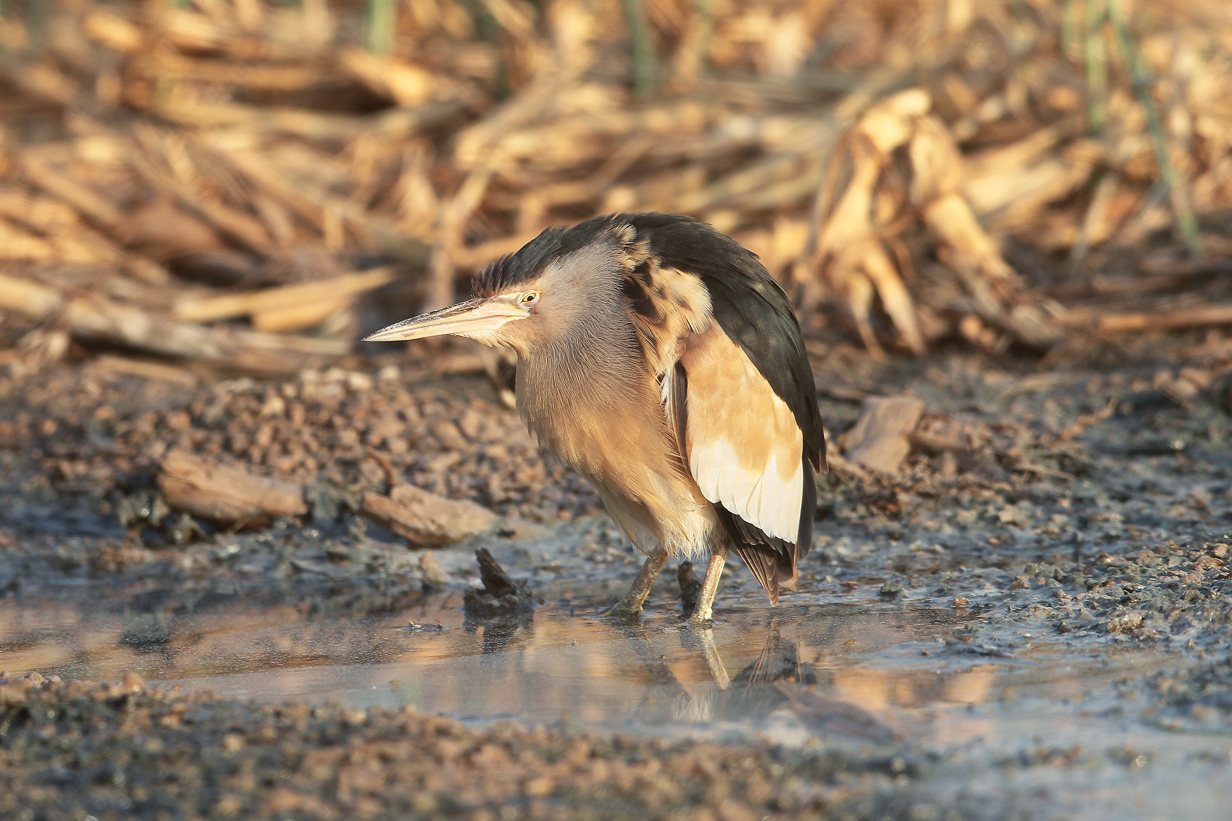 Little bittern (Grumpy, grumpy)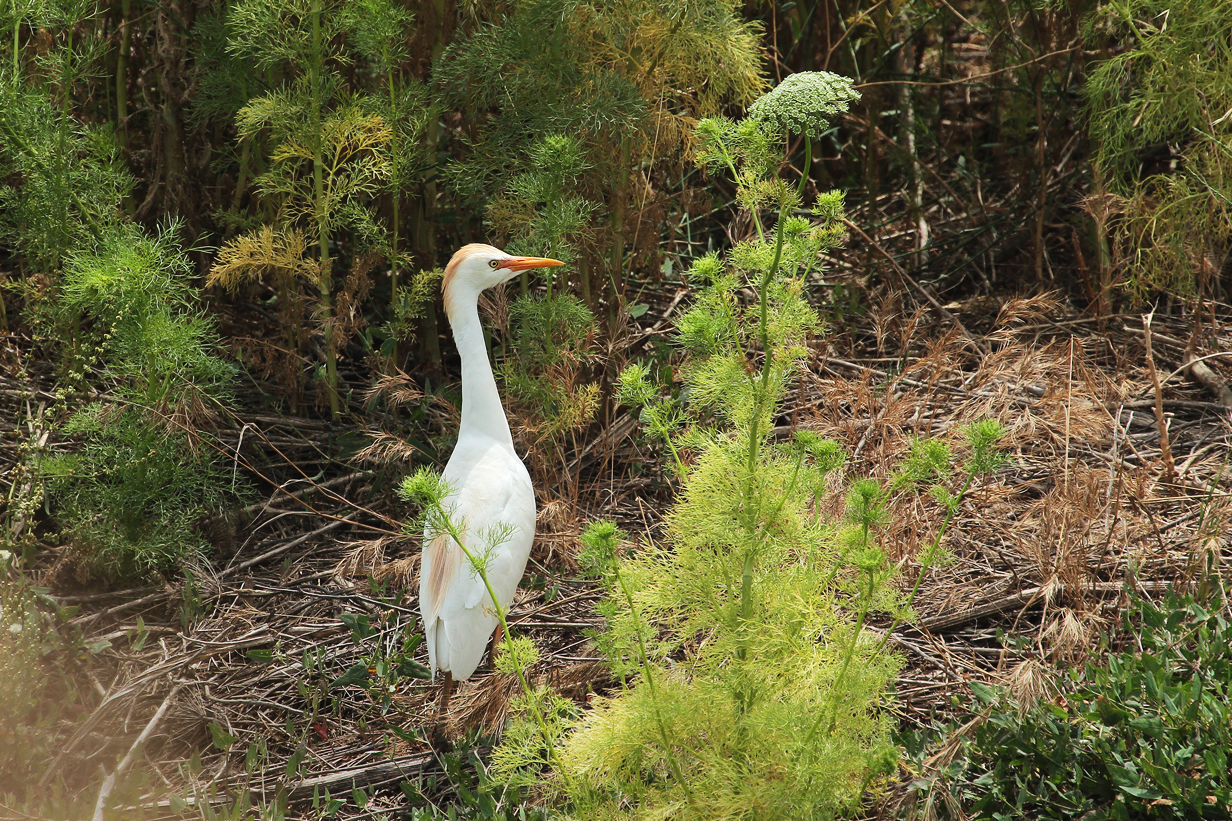 Cattle egret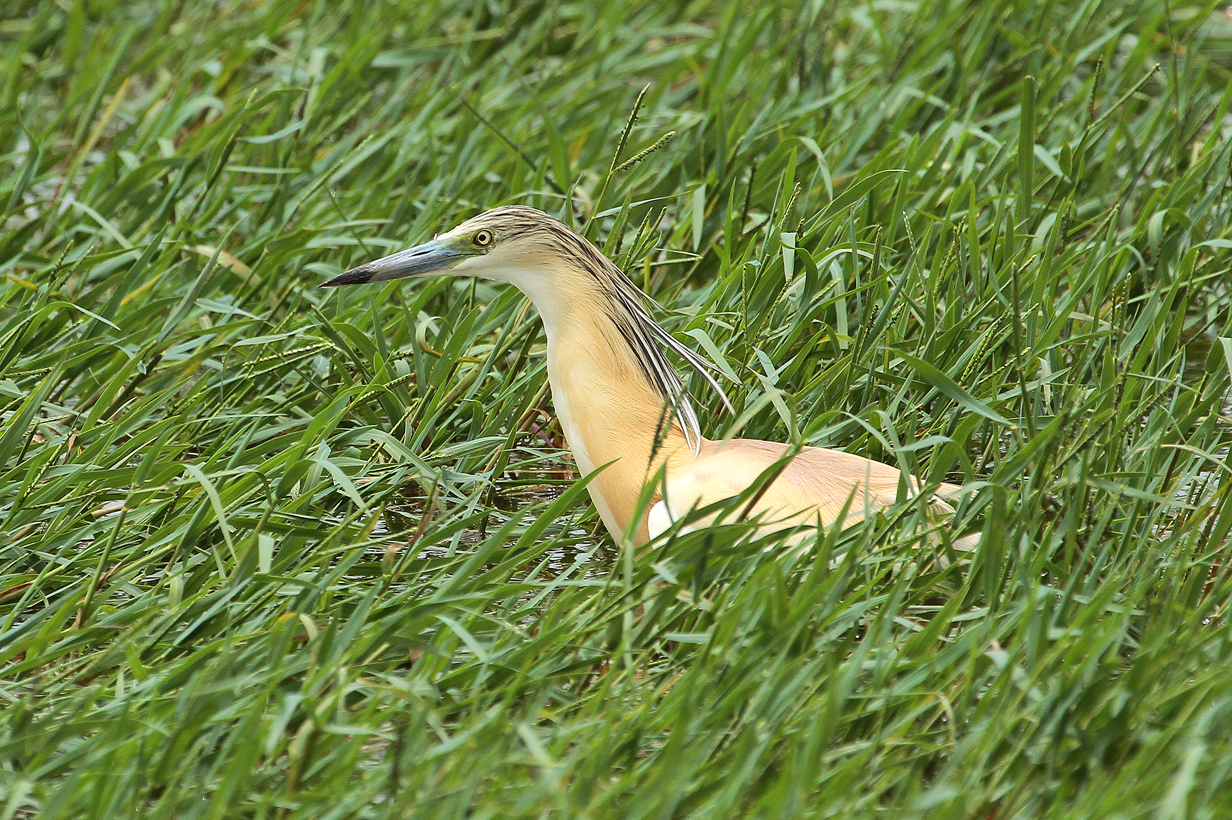 Squacco heron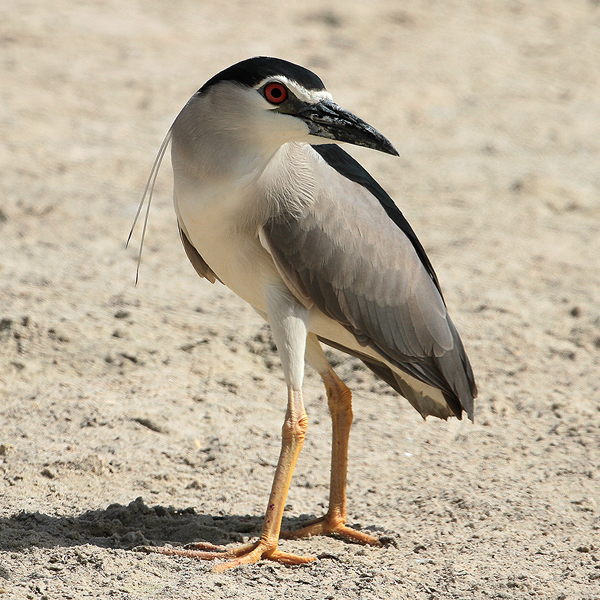 Black-crowned night-heron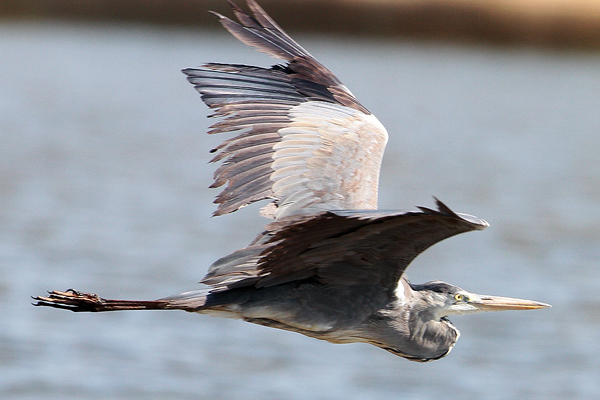 Gray heron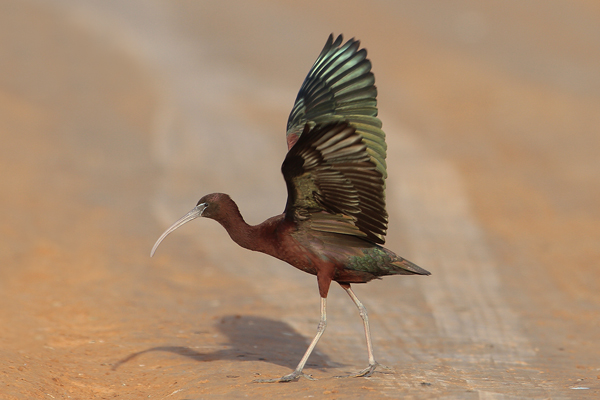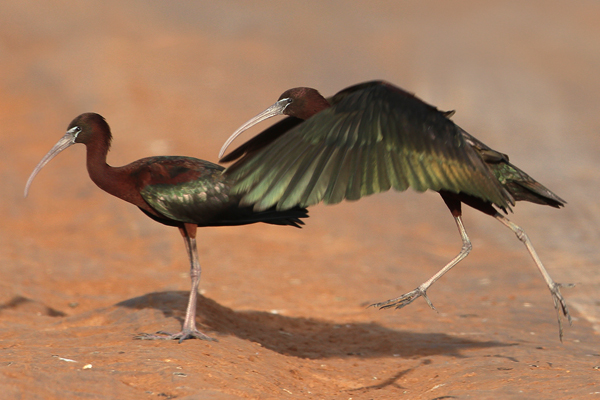 Glossy ibis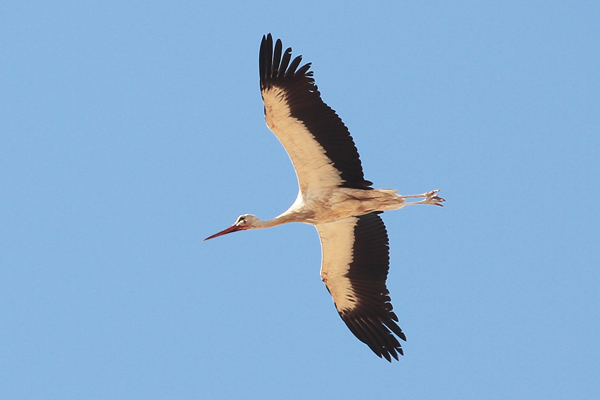 White stork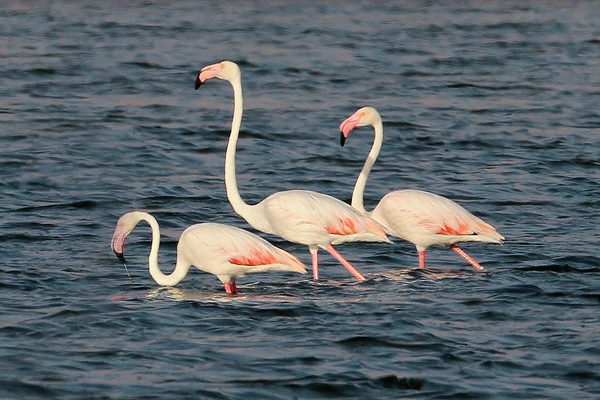 Greater flamingo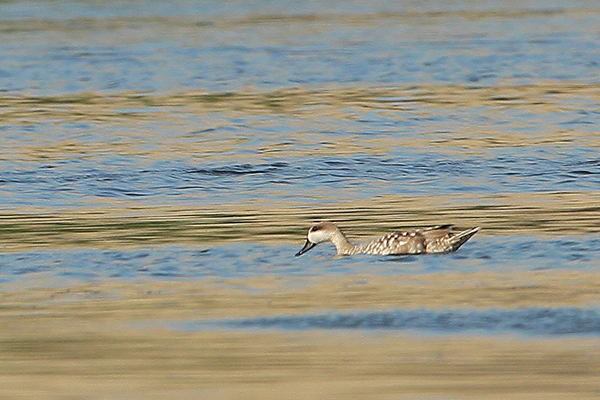 Marbled teal

Booted eagle (This dark-phase bird shown three times is our life bird.)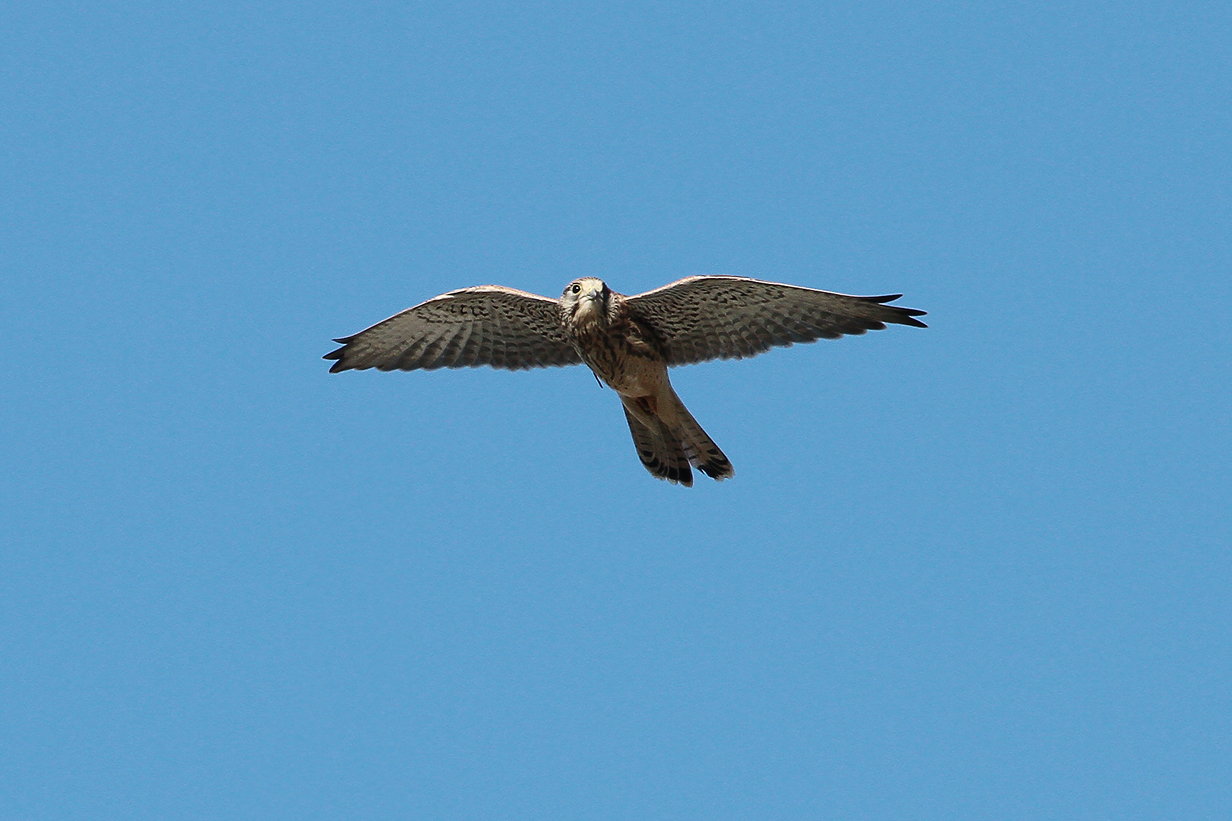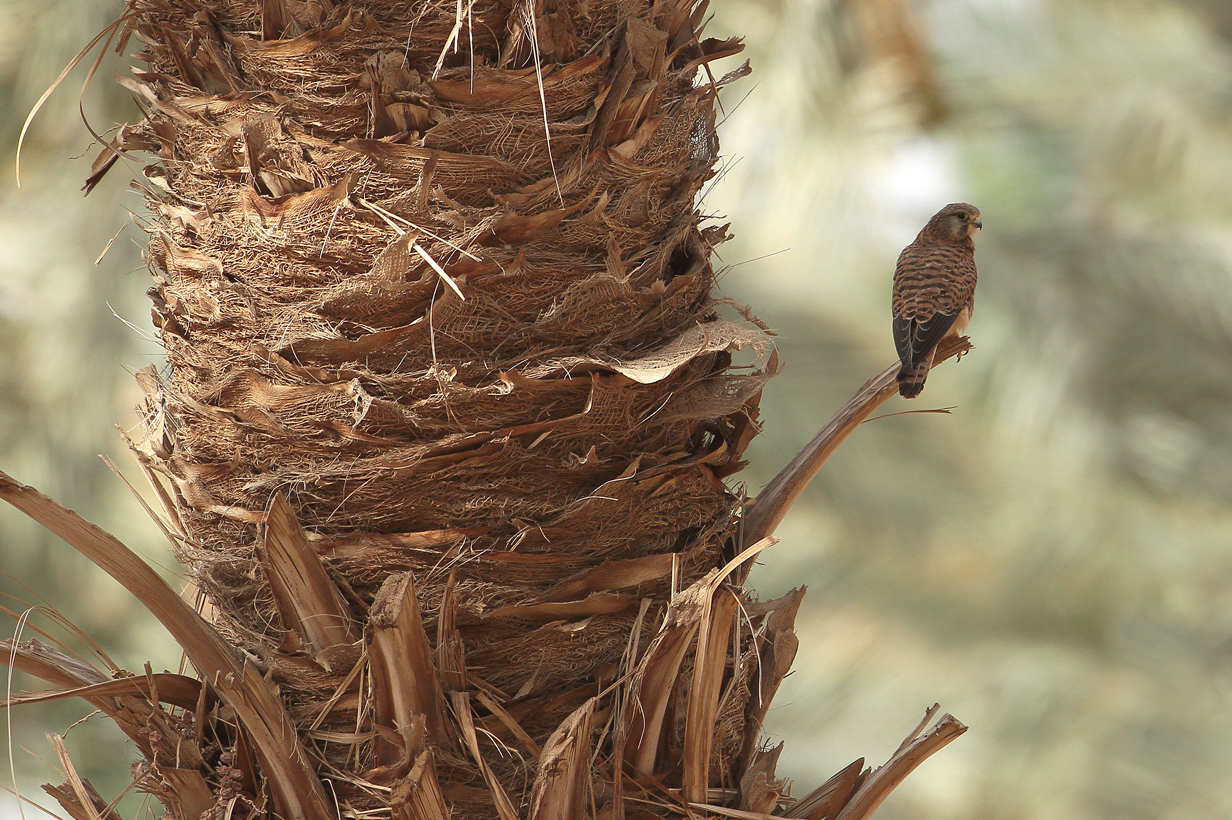 Common kestrel (Female)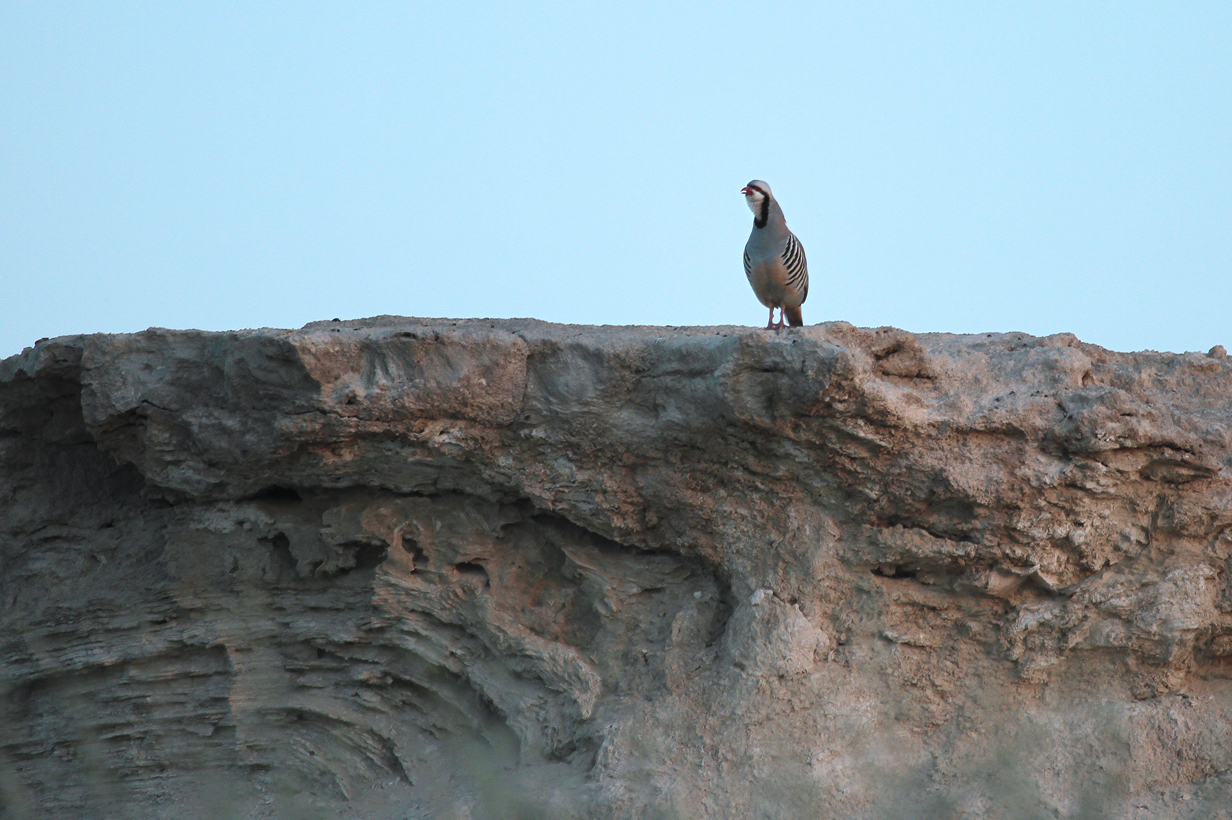 Chukar at dawn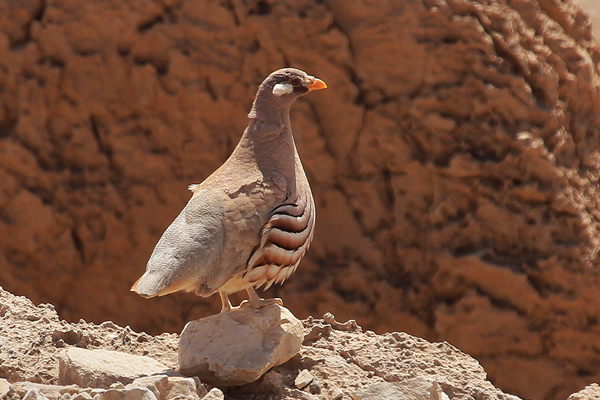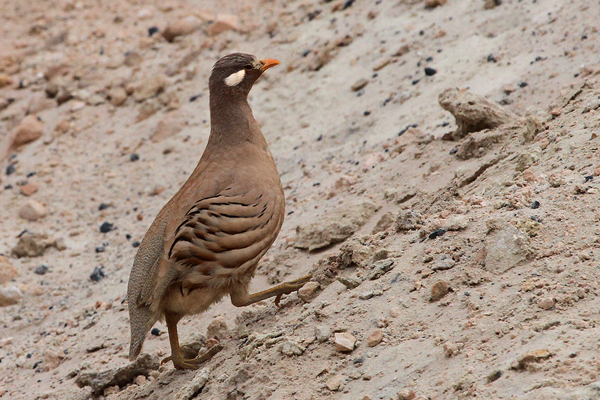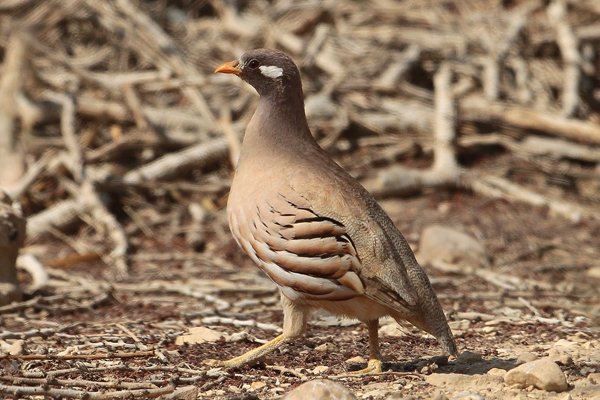 Sand partridge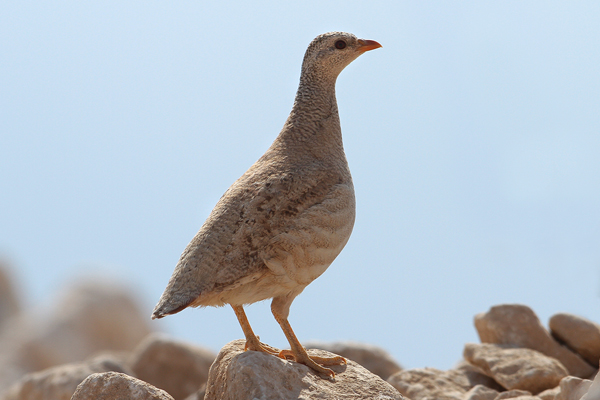 Sand partridge (Female)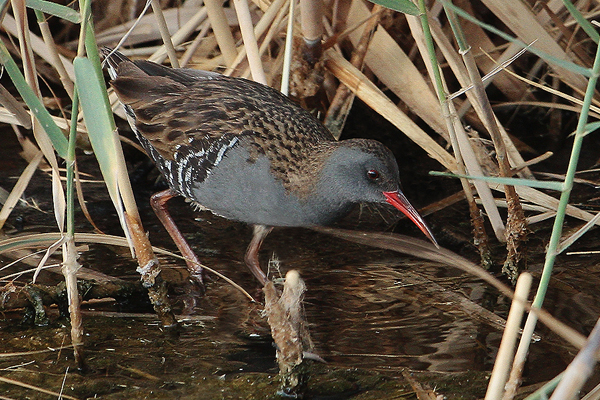 Water rail (This is our life bird.)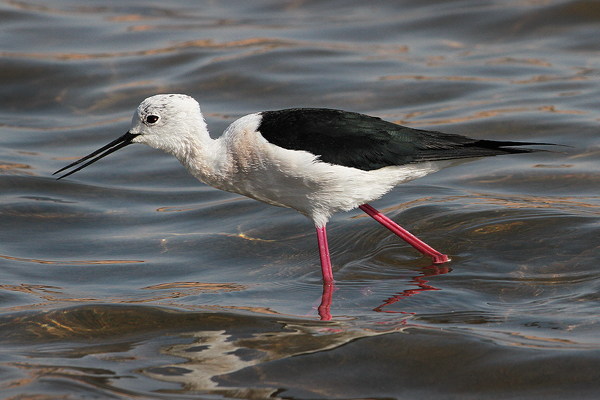 Black-winged stilt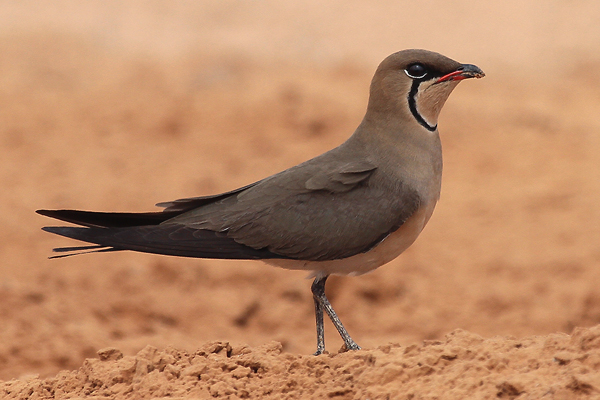 Collared pratincole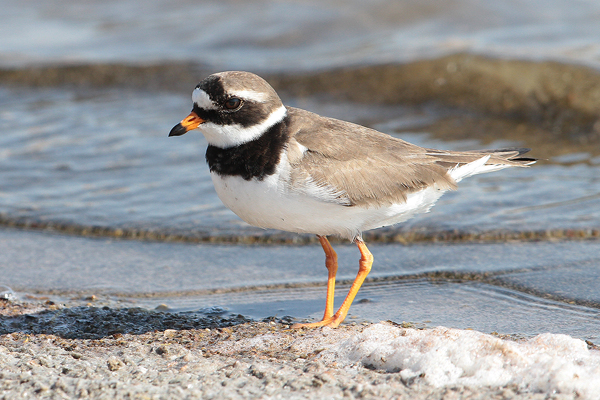 Ringed plover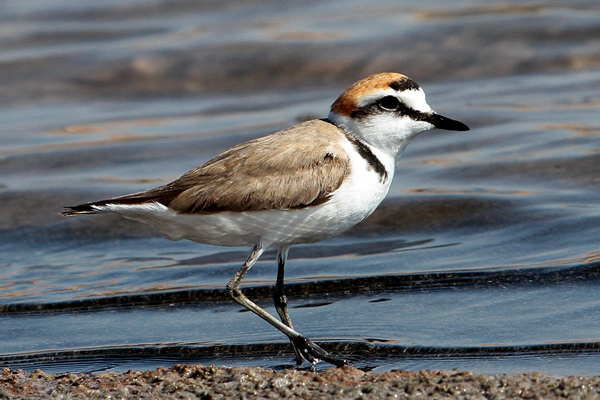 Kentish plover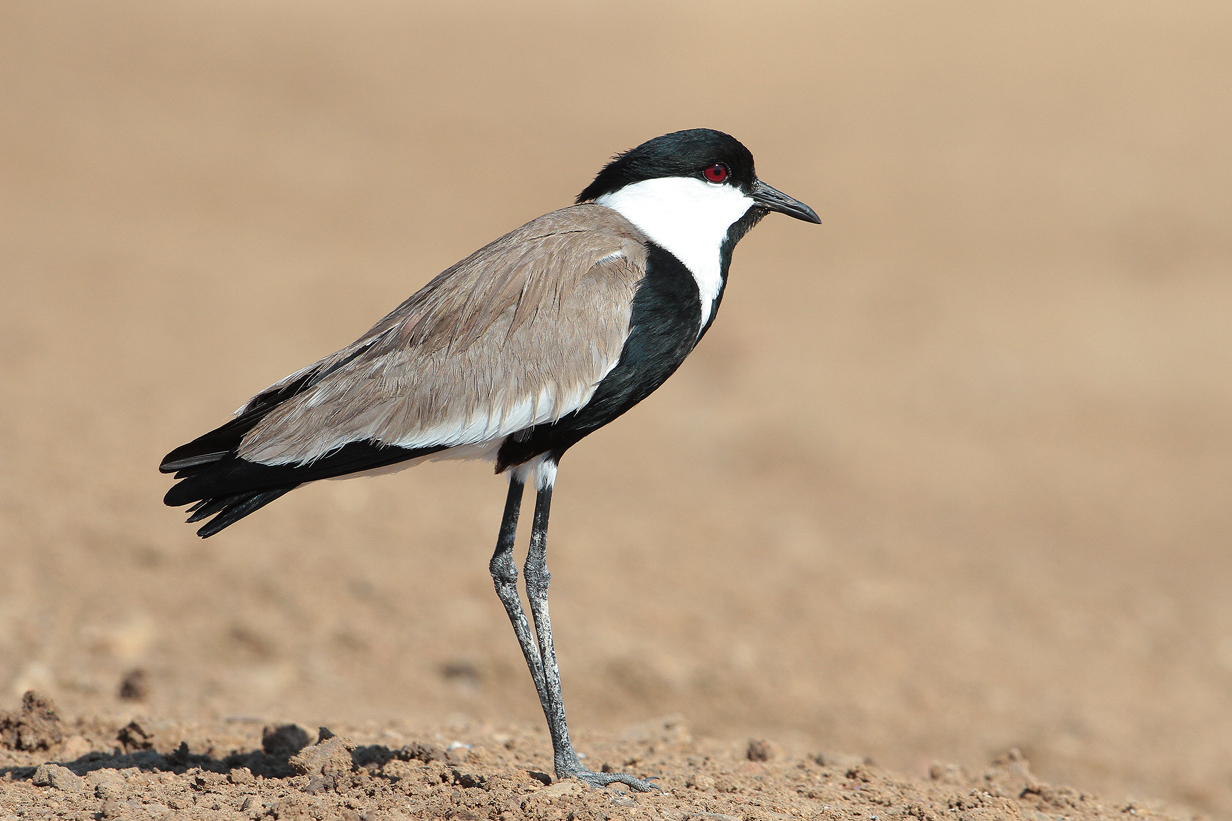 Spur-winged plover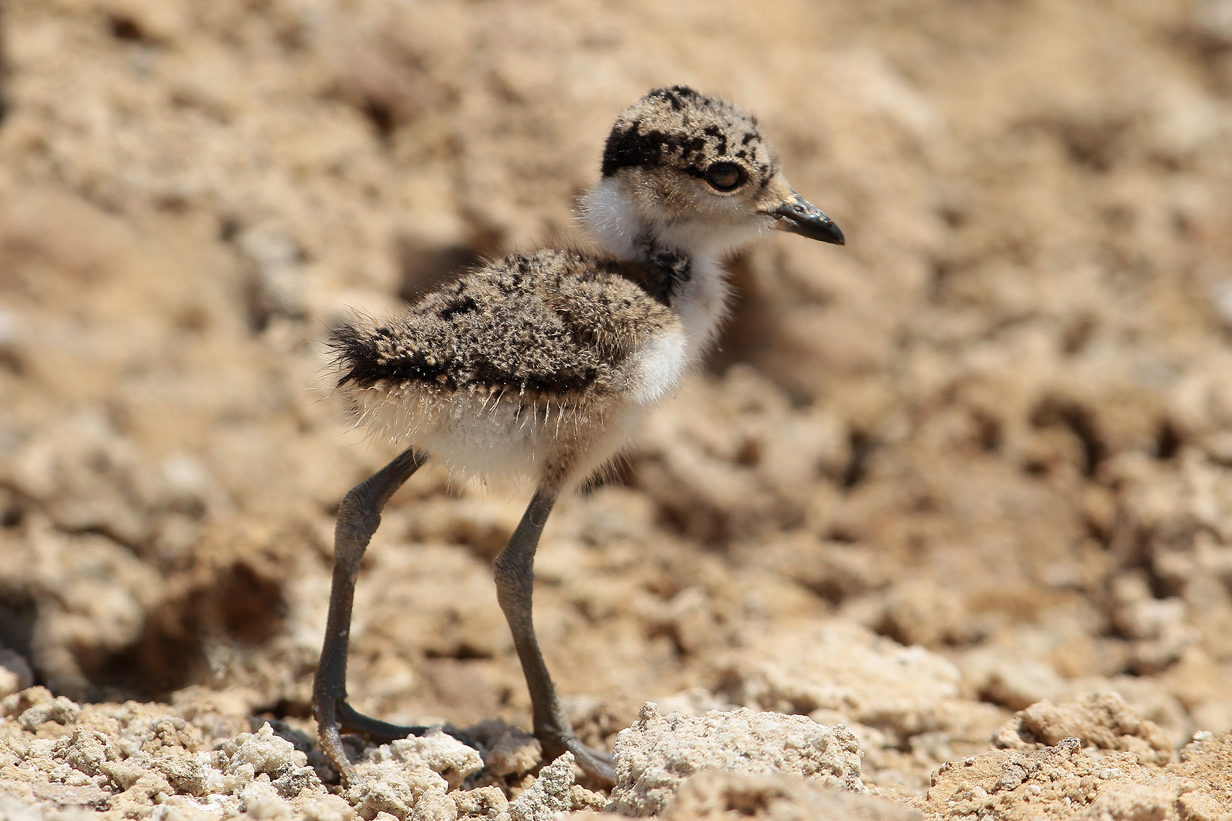 Spur-winged plover chick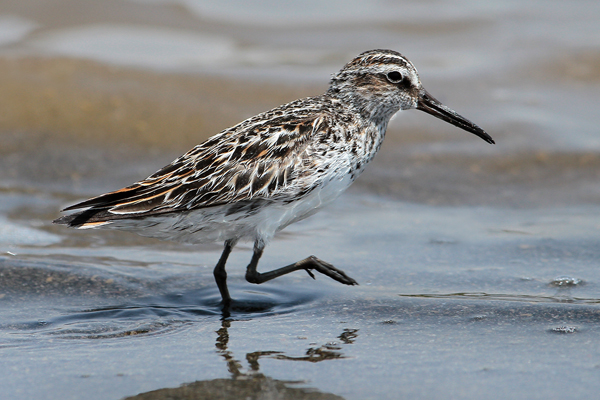 Broad-billed sandpiper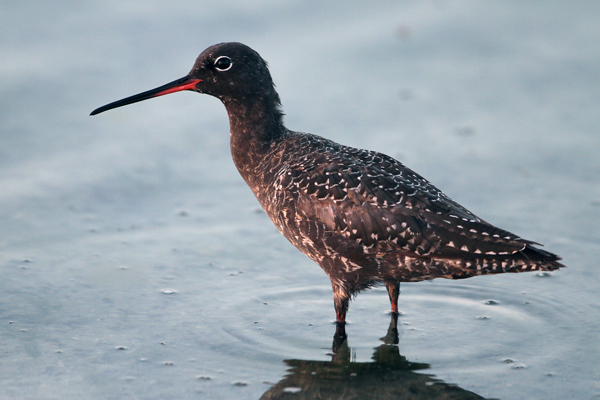 Spotted redshank in full breeding plumage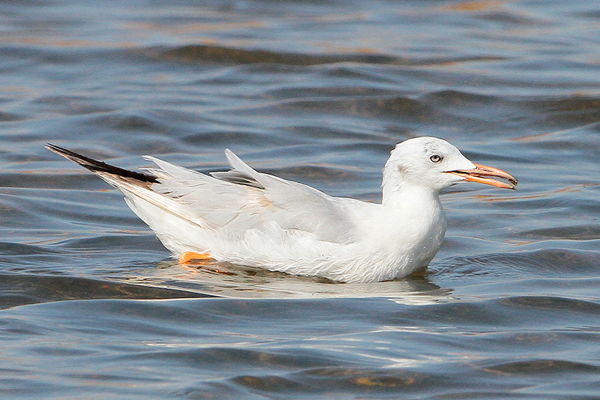 Slender-billed gull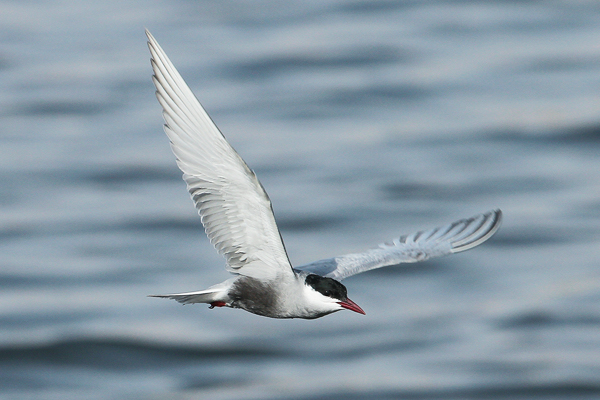 Whiskered tern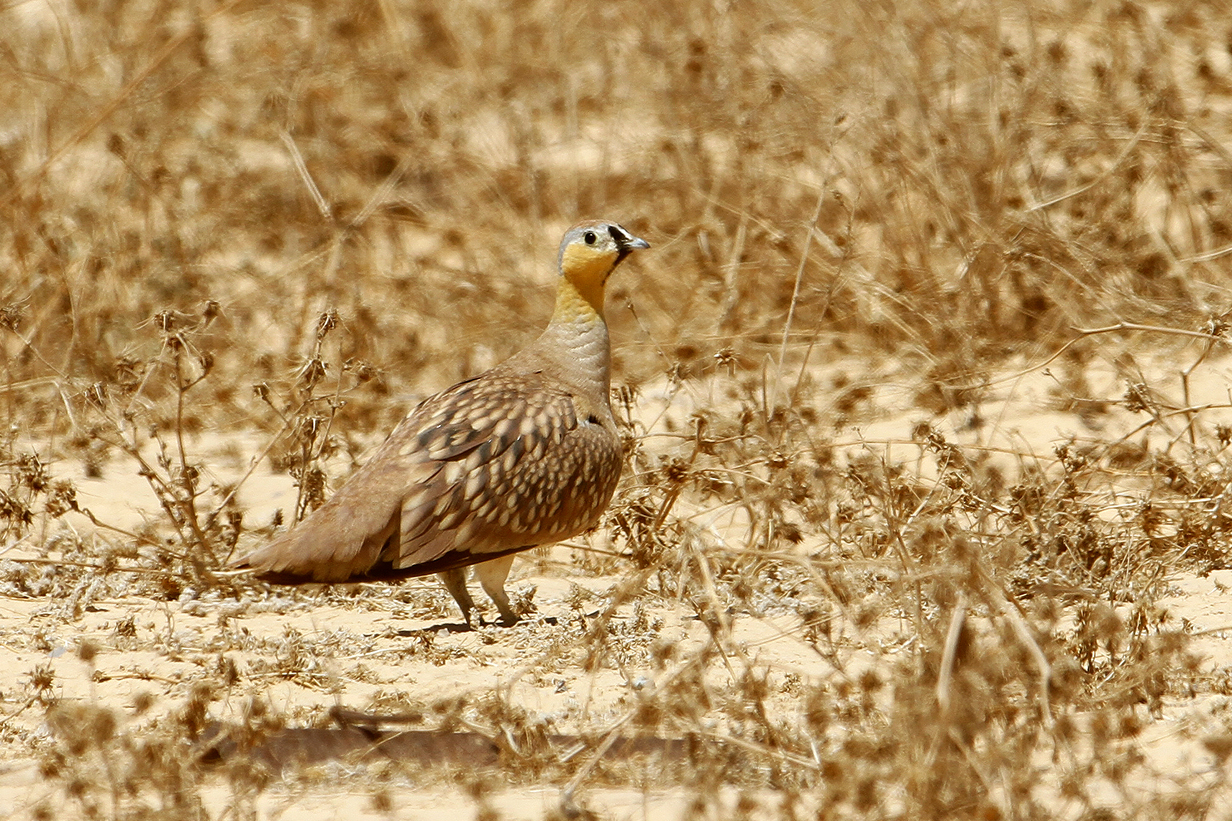 Crowned sand-grouse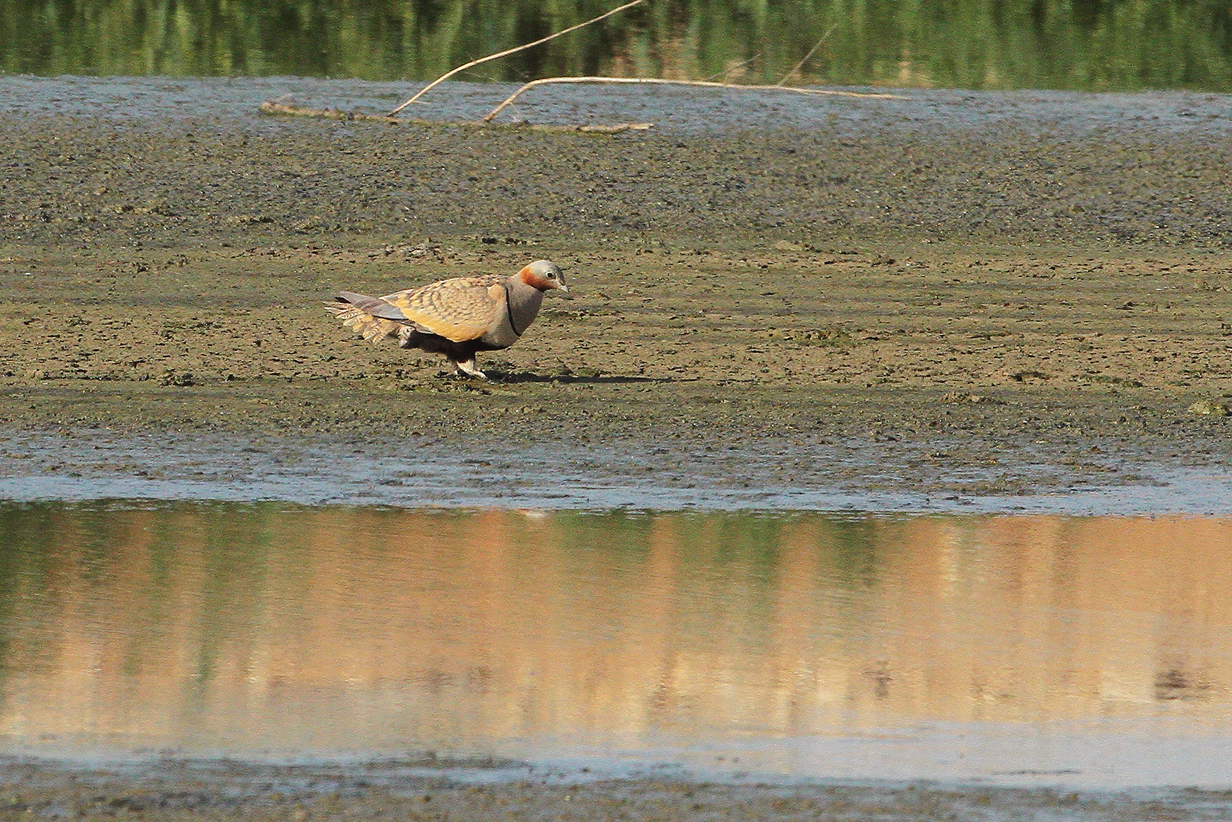 Black-bellied sand-grouse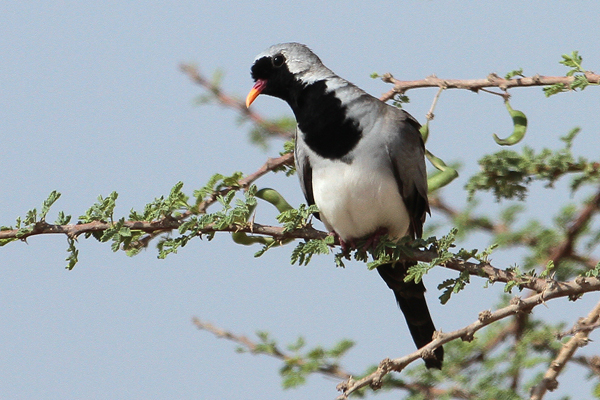 Namaqua dove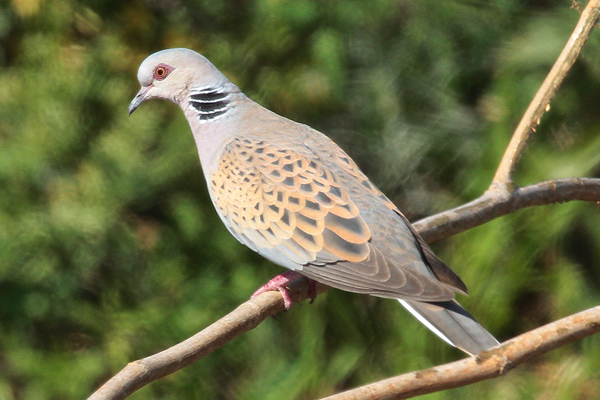 Turtle dove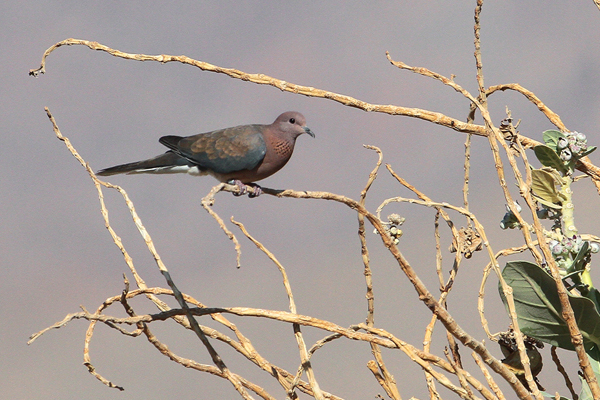 Palm dove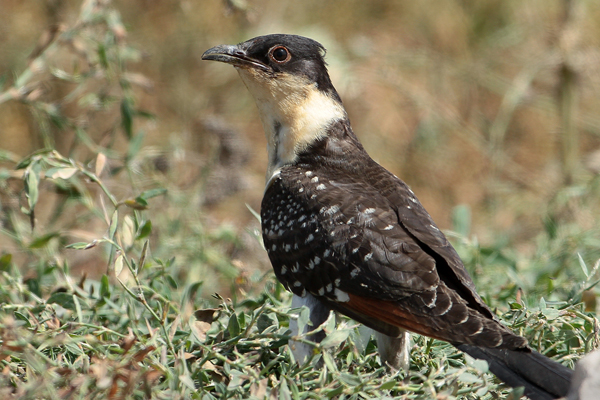 Great spotted cuckoo (Juvenile)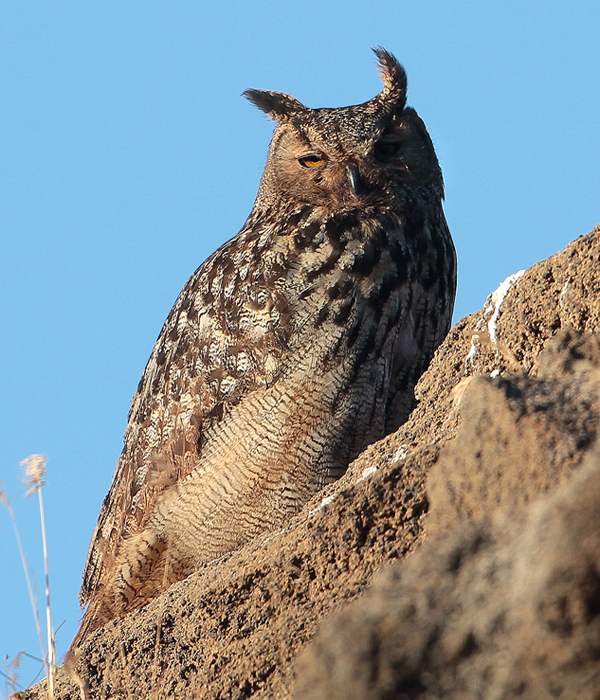 Eaurasian eagle-owl in morning sunlight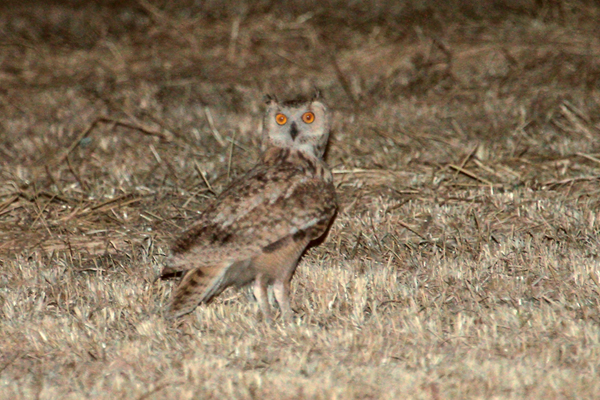 Pharaoh's eagle-owl (Bad picture of a superb bird)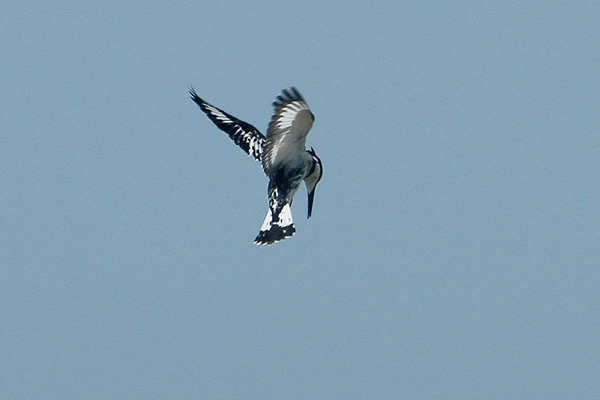 Lesser pied kingfisher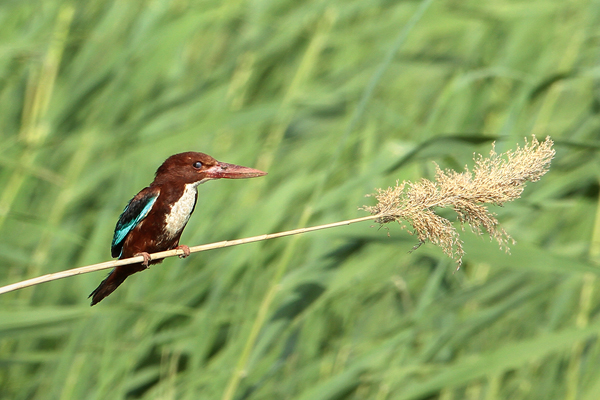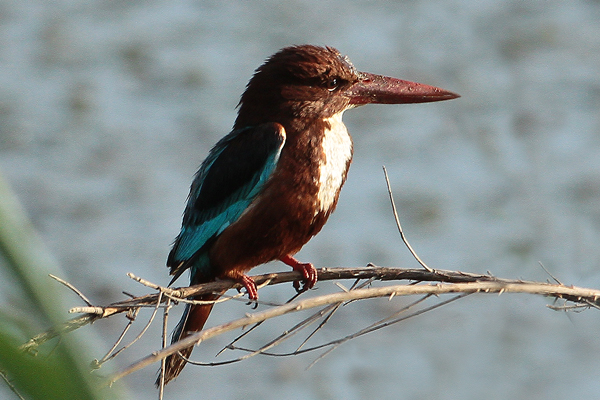 Smyrna kingfisher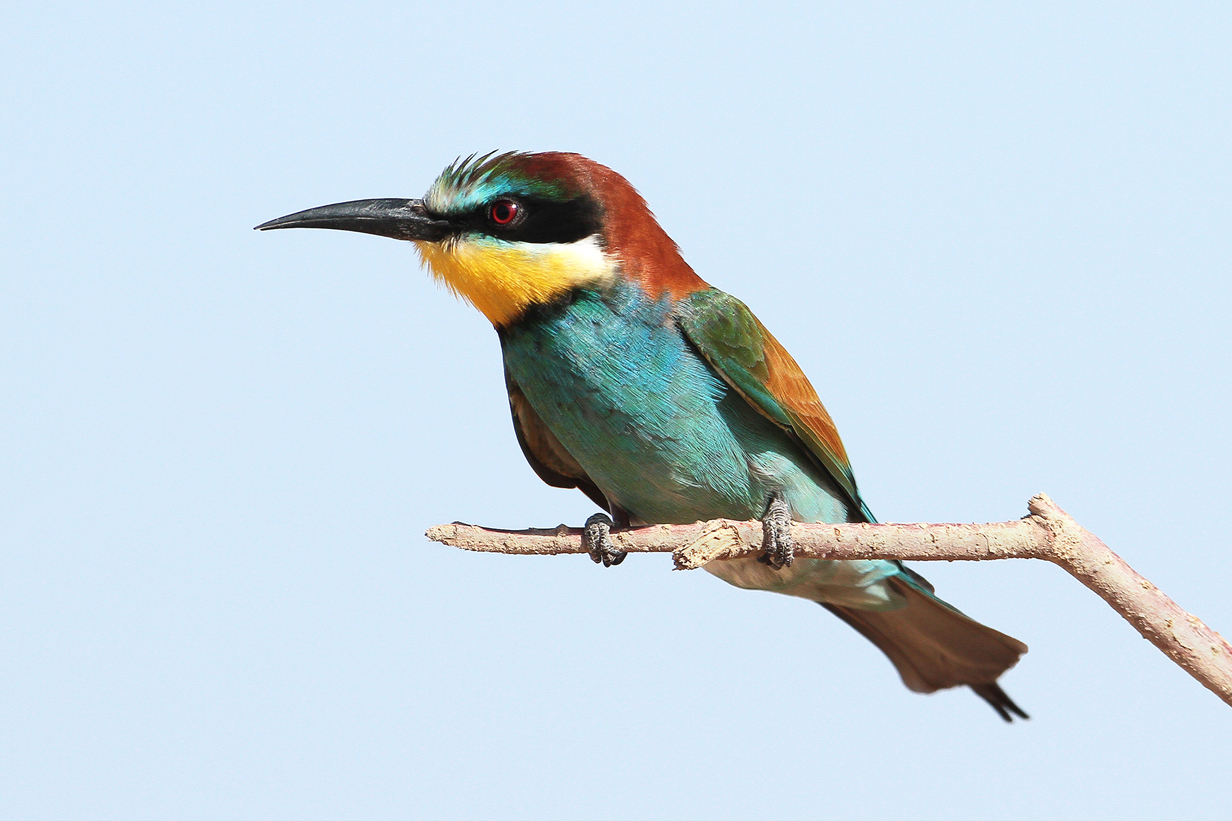 European bee-eater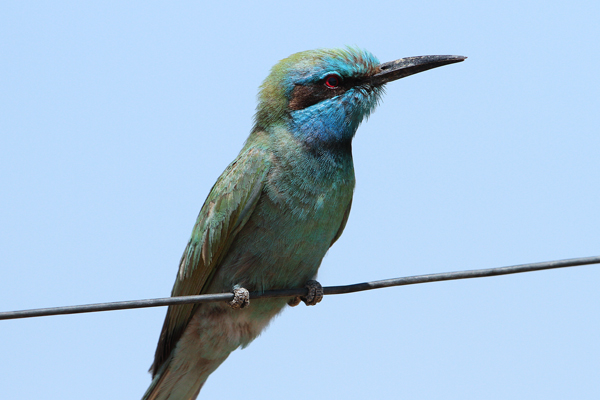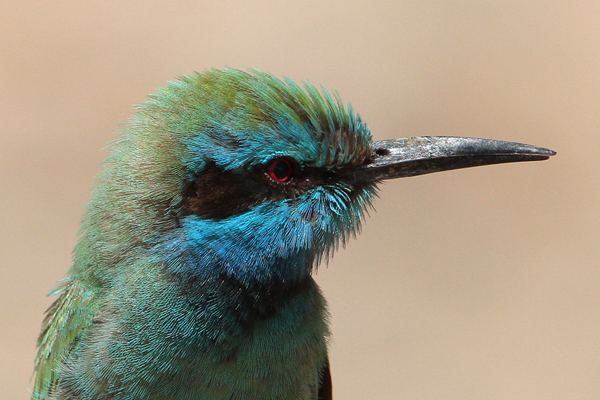 Little green bee-eater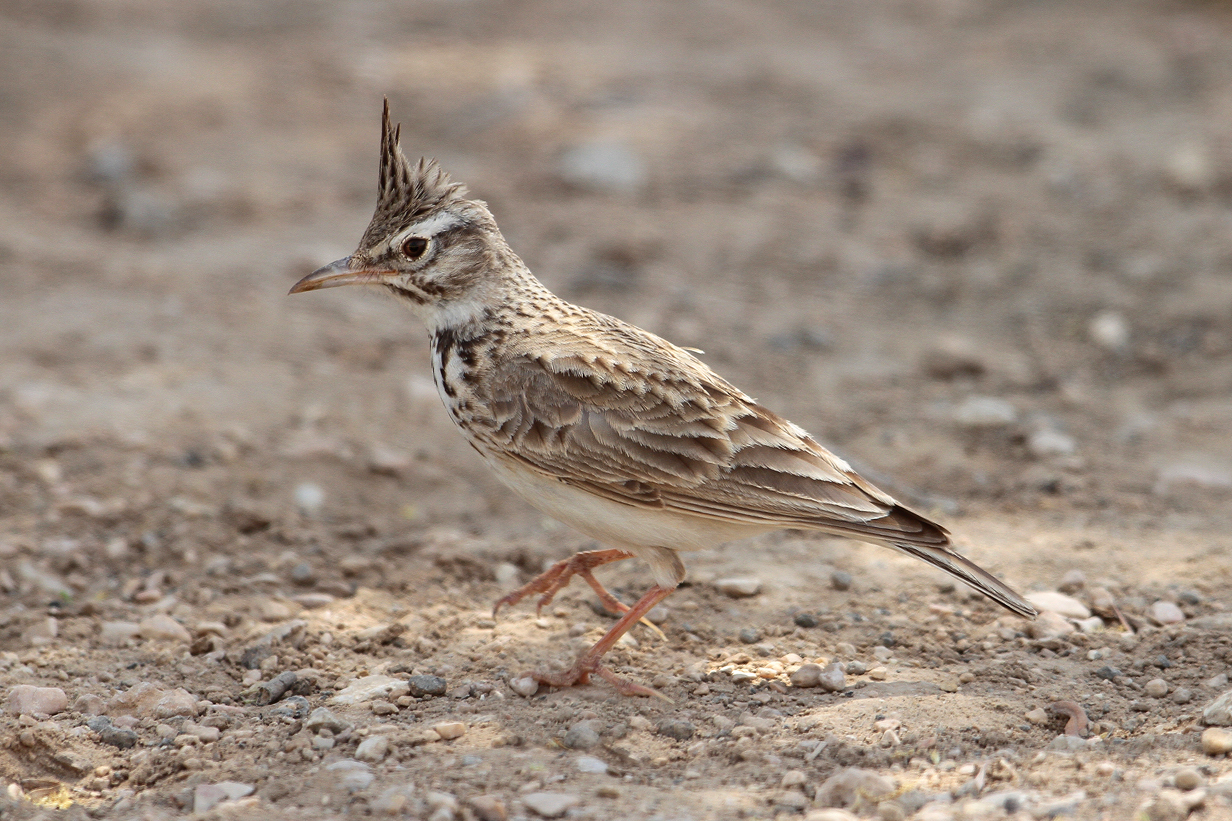 Crested lark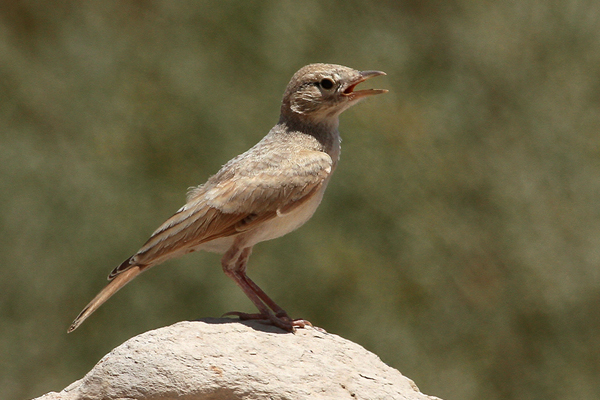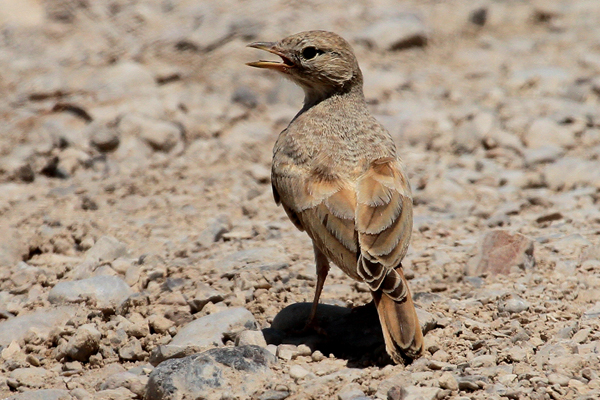 Desert lark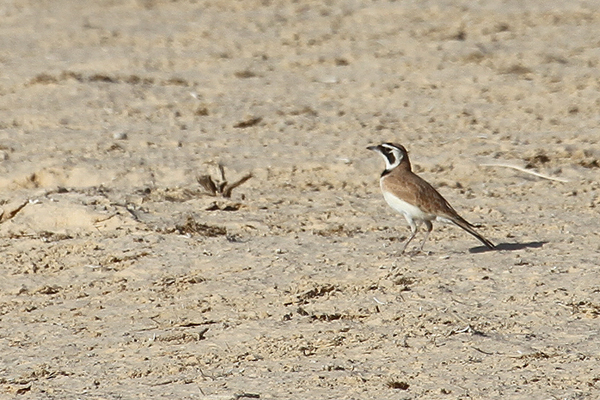 Temminck's lark (John could not get close, but this is his life bird.)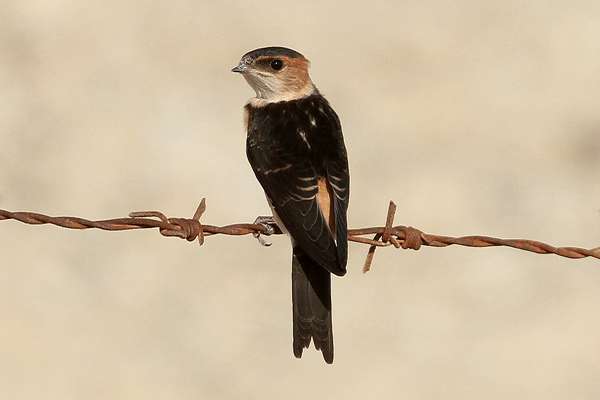 Red-rumped swallow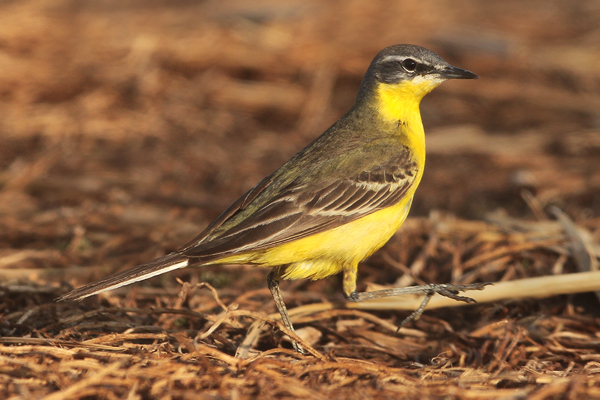 Yellow wagtail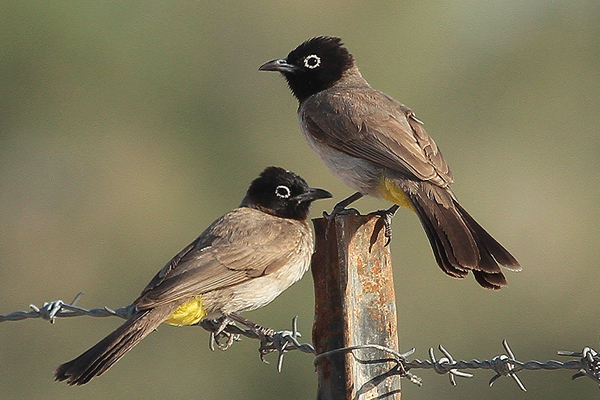 Yellow-vented bulbul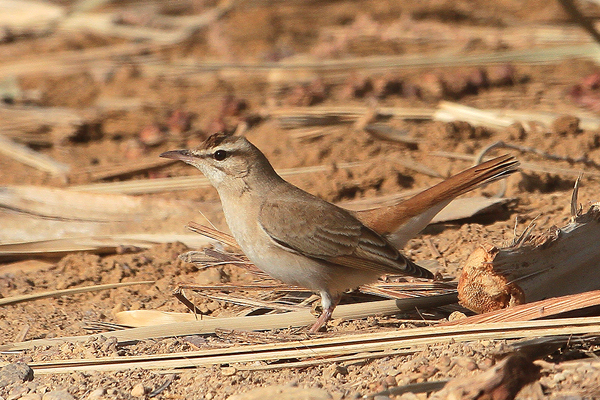 Rufous bushchat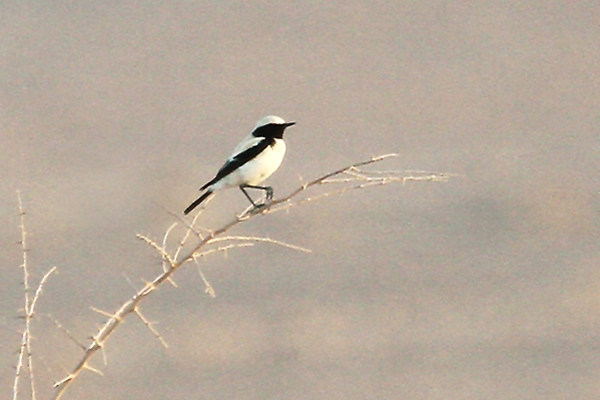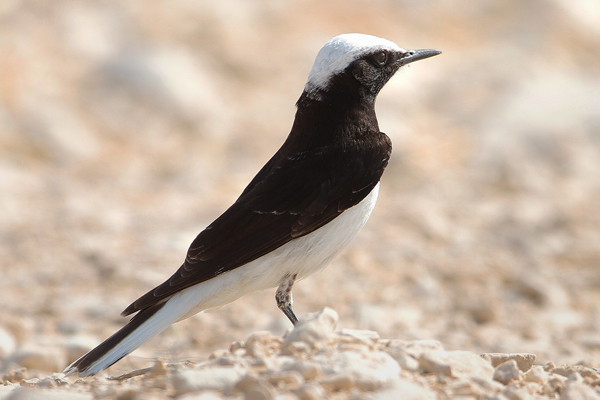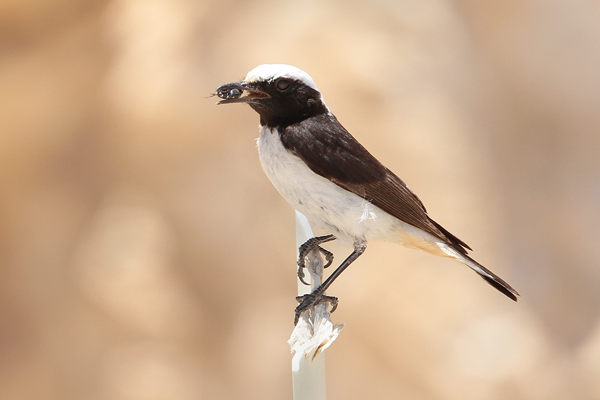 (Left to right) Desert wheatear, Hooded wheatear, Mourning wheatear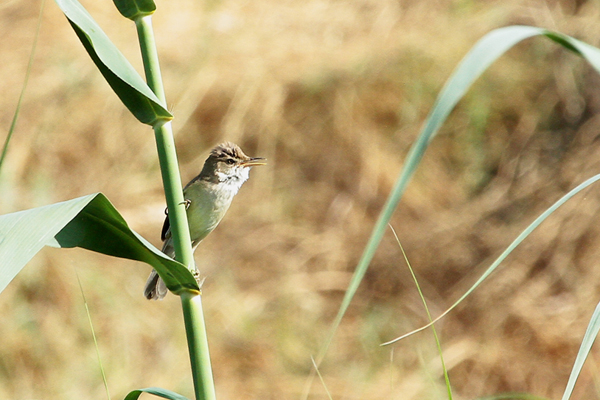 Common reed-warbler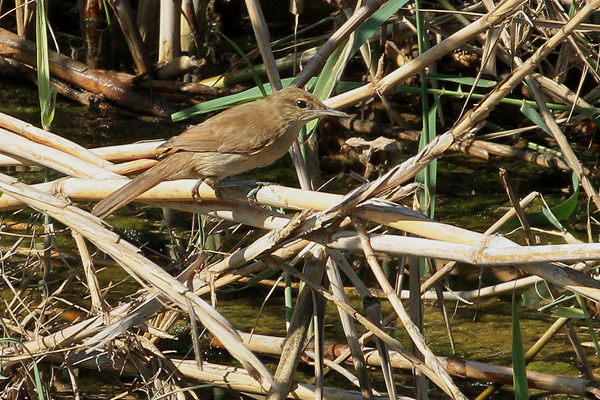 Great reed warbler (This is our life bird.)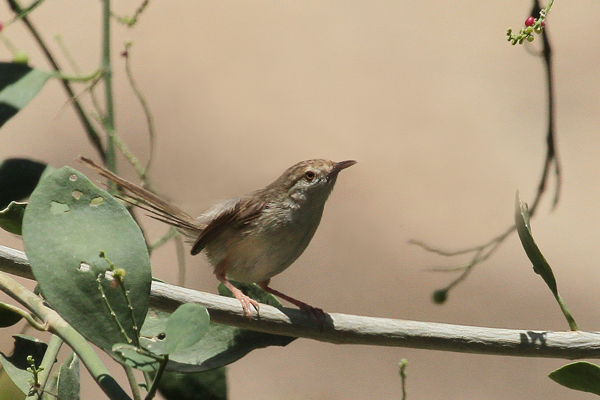 Graceful prinia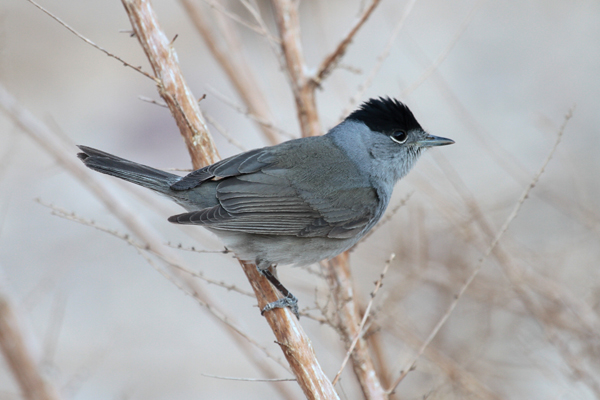 Blackcap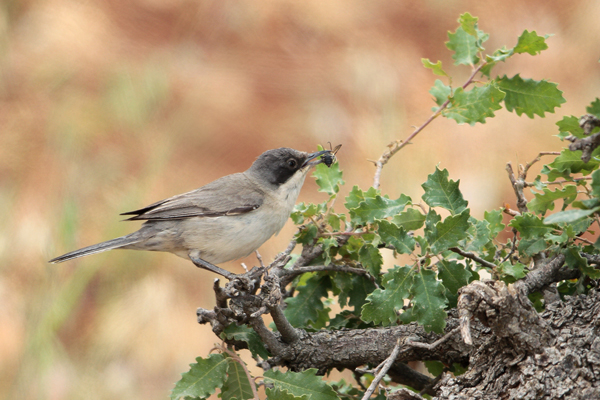 Orphean warbler (This is our life bird.)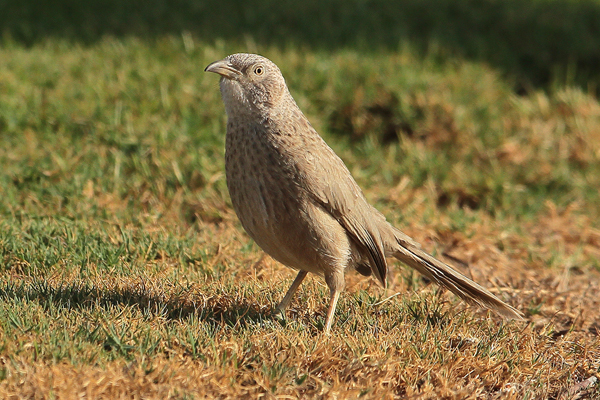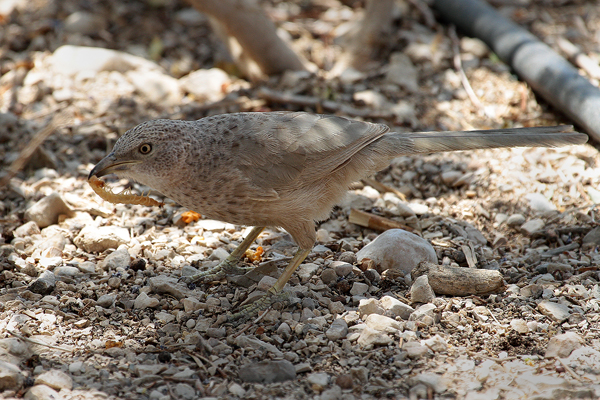 Arabian babbler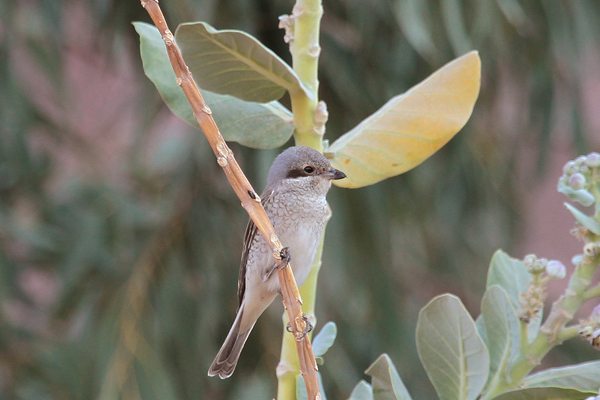 Red-backed shrike (Female)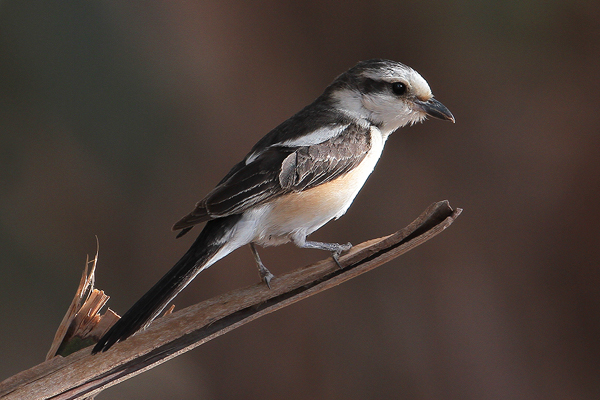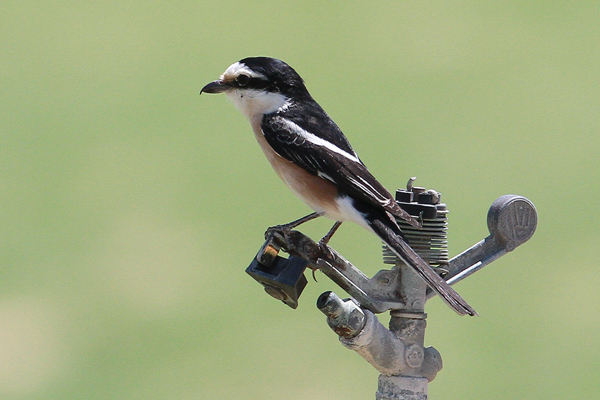 Masked shrike (Female and male)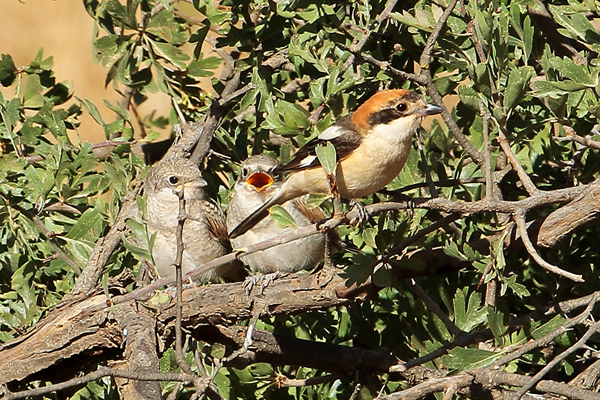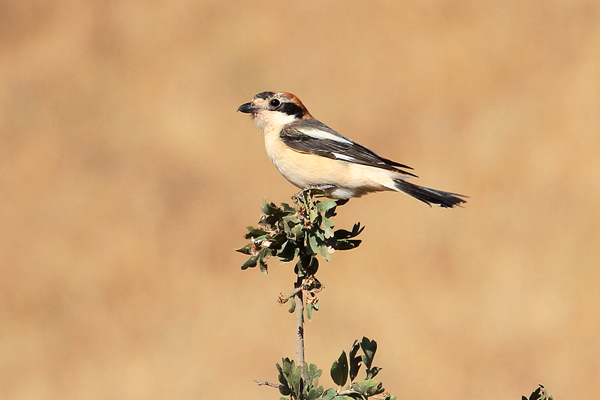 Woodchat shrike (Female and chicks)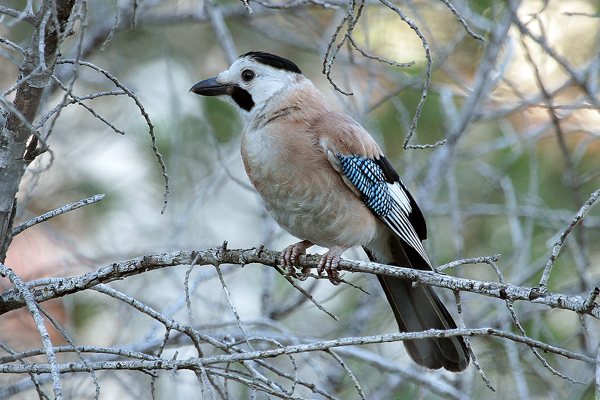 Eurasian jay (Garrulus glandarius atricapillus)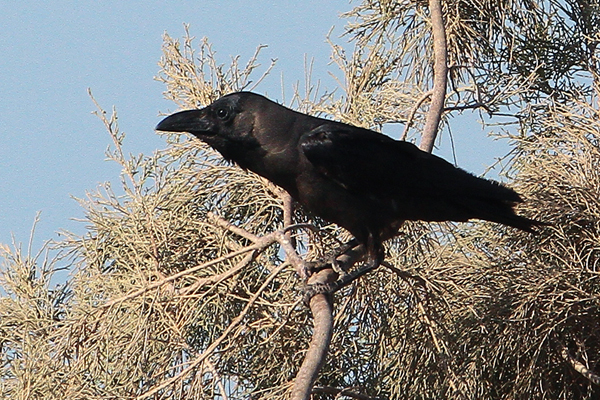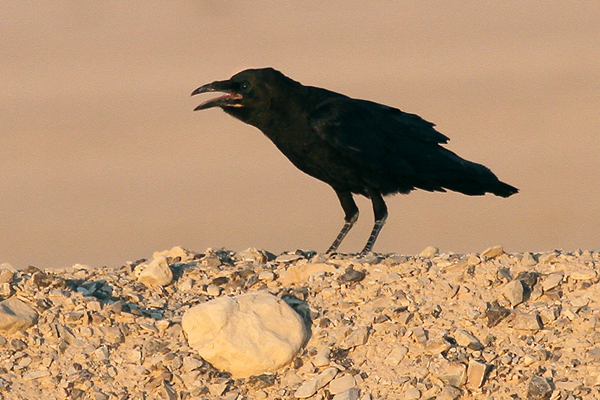 Brown-necked raven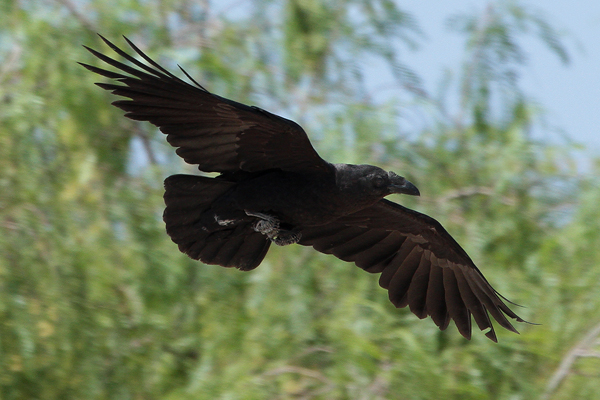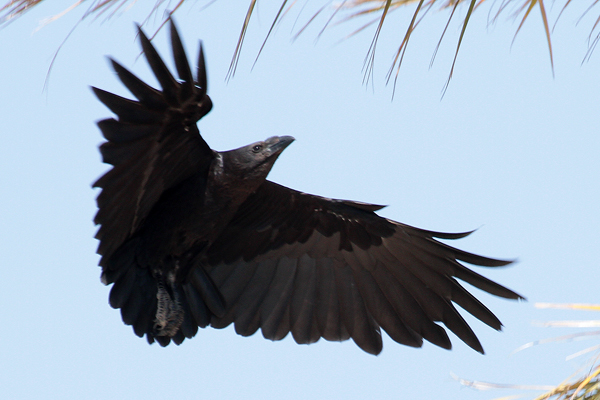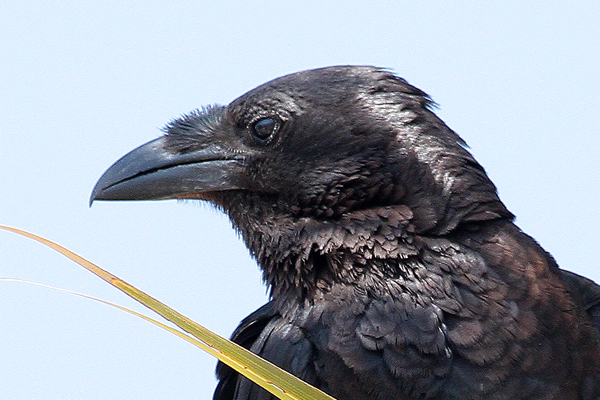 Fan-tailed raven
Tristram's grackle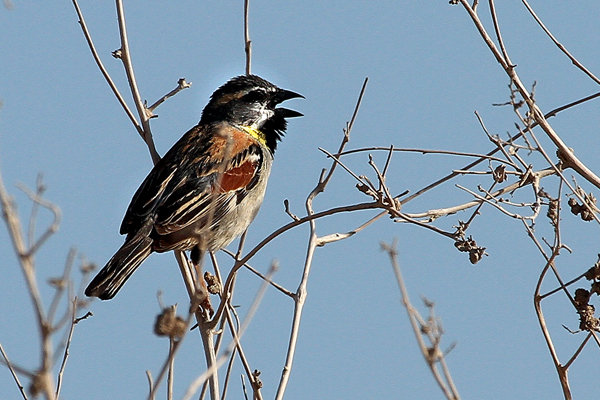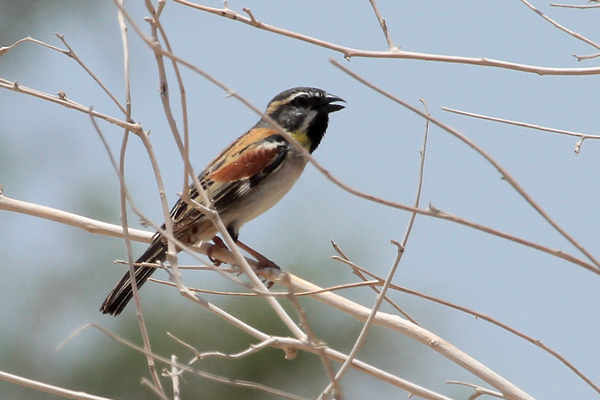 Dead sea sparrow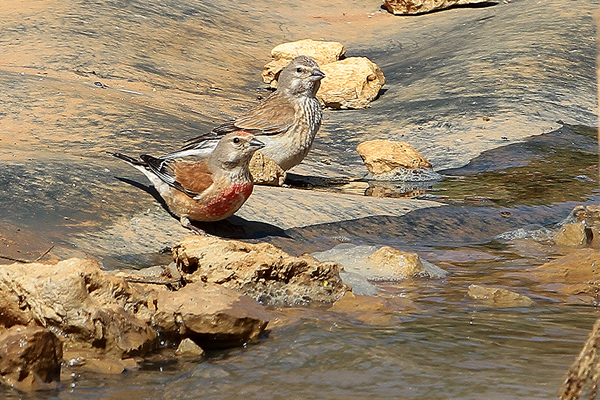 Linnet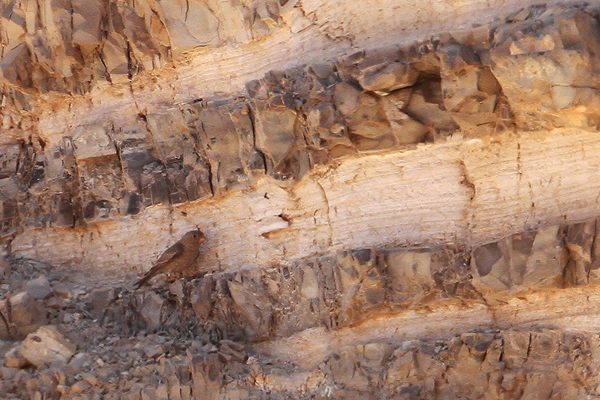 Trumpeter finch (This picture is more interesting for the rock strata than for the bird.)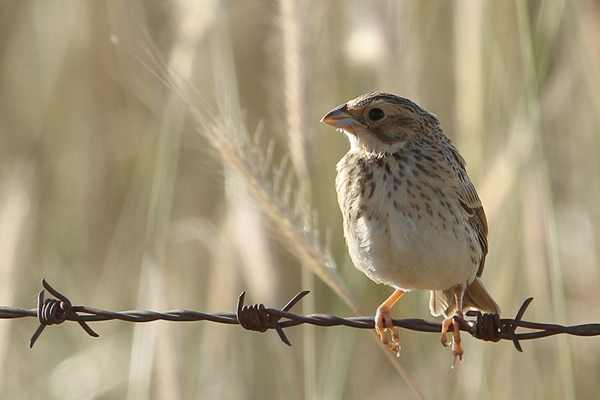 Corn bunting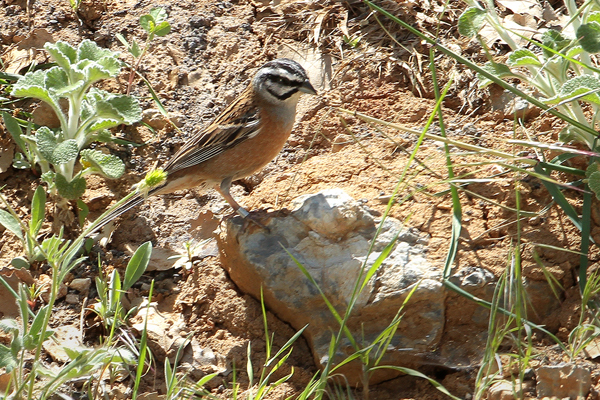 Rock bunting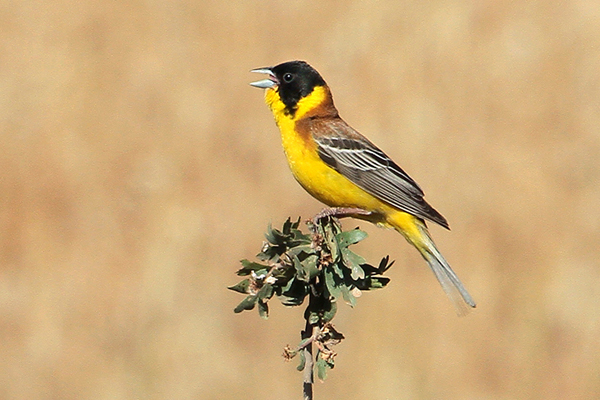 Black-headed bunting
---
Our bird pictures from around the world follow standard ecozones approximately but not exactly:
Birds from the USA and Canada:   our house,   Texas,   California,   Hawaii,   Canada,
Neotropic birds from Central America and the Caribbean:   Honduras,   Costa Rica,   Panama,   Trinidad and Tobago
Neotropic birds from South America:   Ecuador,   Brazil.
Western palearctic birds:   Europe: Germany, Finland, Norway,   Europe: United Kingdom,   Europe: Spain,   the Canary Islands,   Europe: Lesbos, Greece,   Israel
Eastern palearctic birds:   China
Birds from Africa:   The Gambia,   South Africa
Indo-Malayan birds from   India: North-west (Delhi, Uttar Pradesh, Uttarakhand)   India: North-east (Assam, Arunachal Pradesh, Meghalaya)   India: Central (Maharashtra, Madhya Pradesh)
Birds from   Australia,   New Zealand.
---
John Kormendy Home Page
University of Texas Astronomy Home Page
---
Last update: June 5, 2013. Total visits since Tuesday, June 5, 2013 =
John Kormendy (kormendy@astro.as.utexas.edu)