Birds of The Gambia
These are a few of the birds that we saw during a trip to The Gambia in 2013. Visiting the country was relatively easy and safe, but the birding was difficult. We were there in the rainy season, and the heat and humidity were oppressive. A few scenery pictures are posted here.
All pictures are copyrighted and should not be used without permission.
---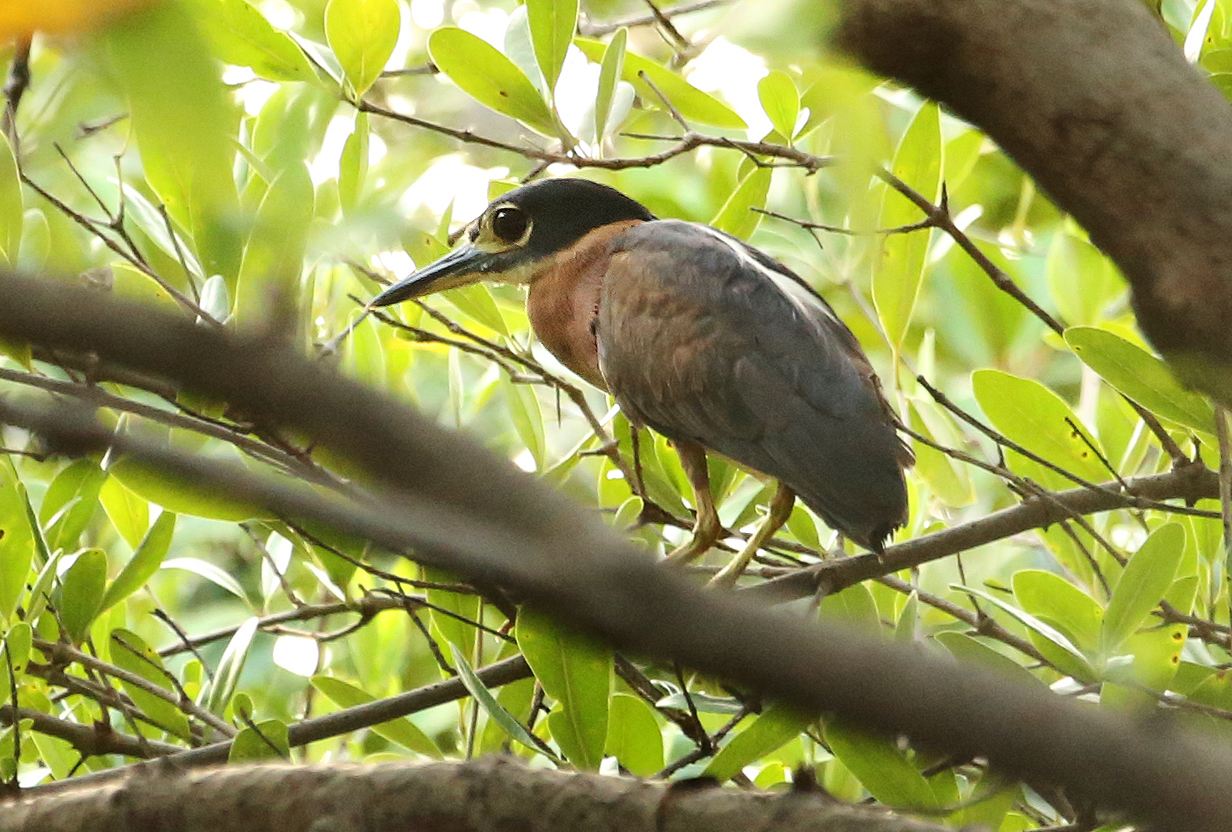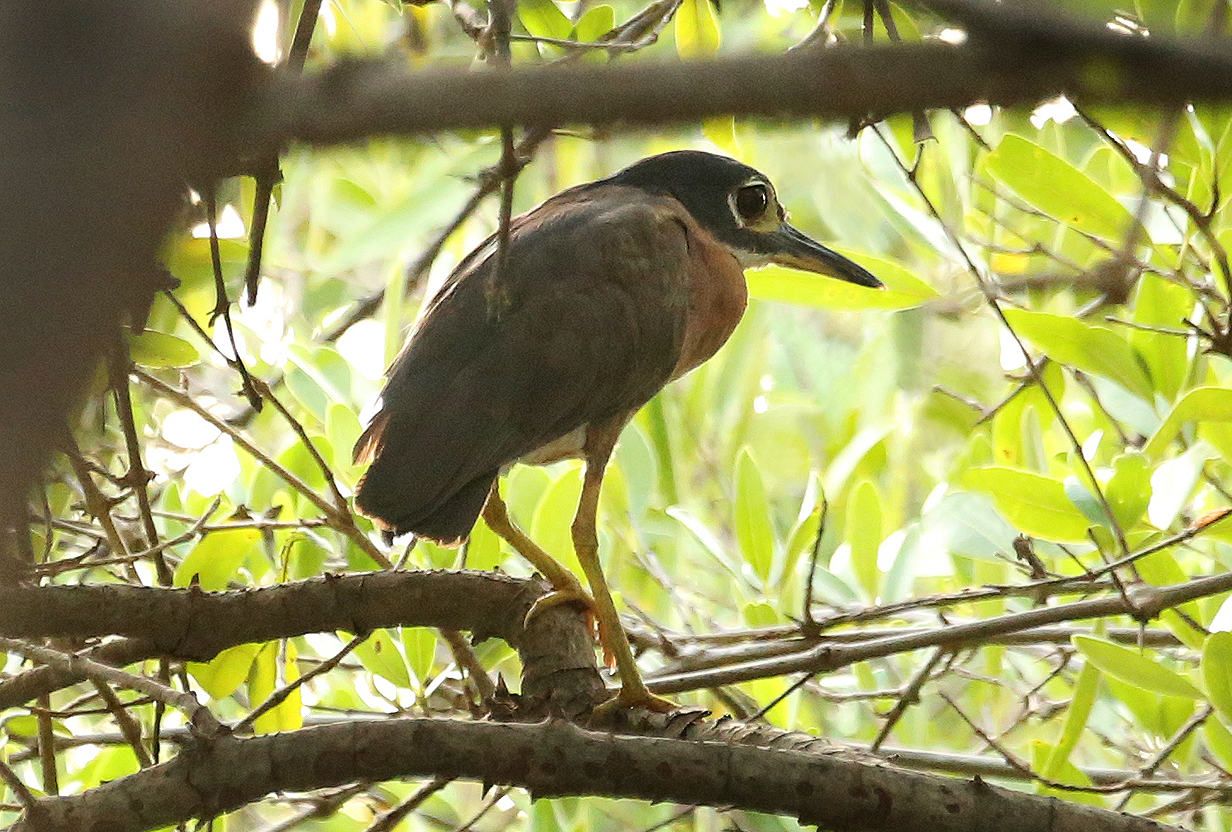 White-backed night-heron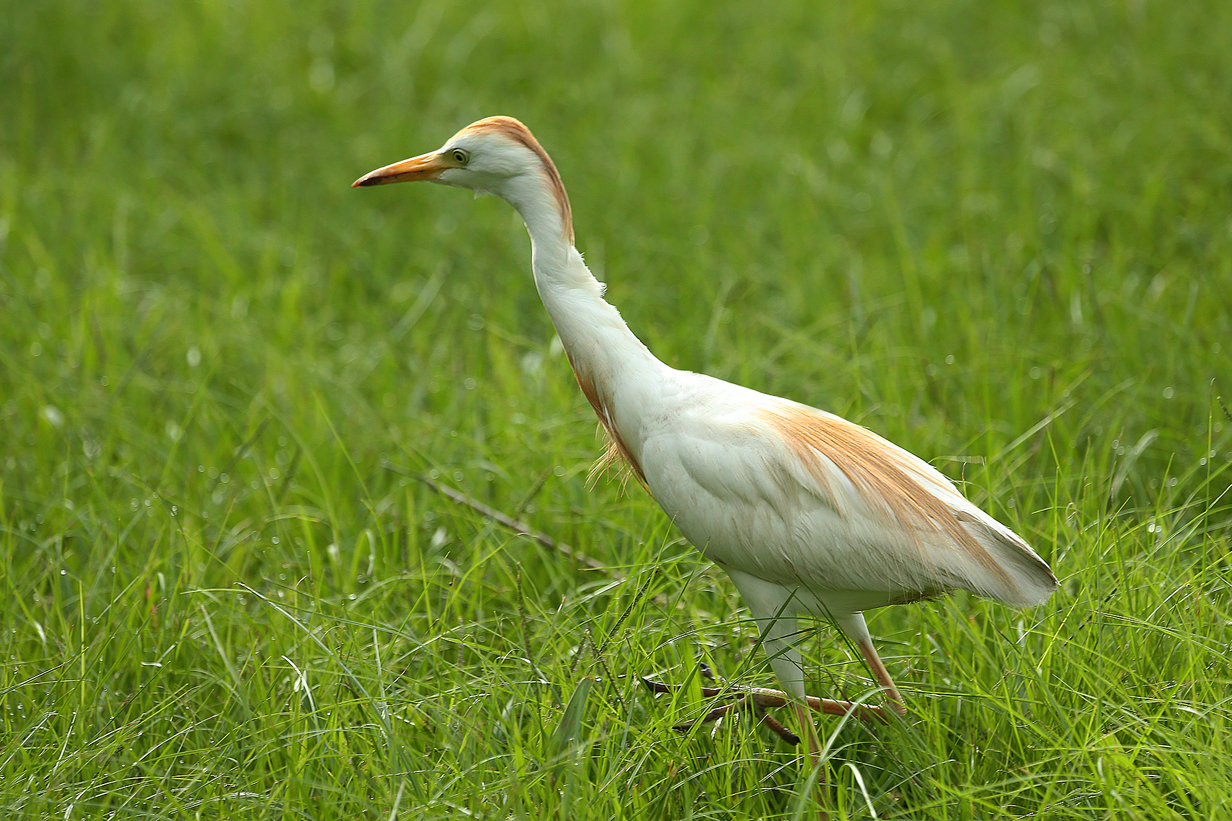 Cattle egret in breeding plumage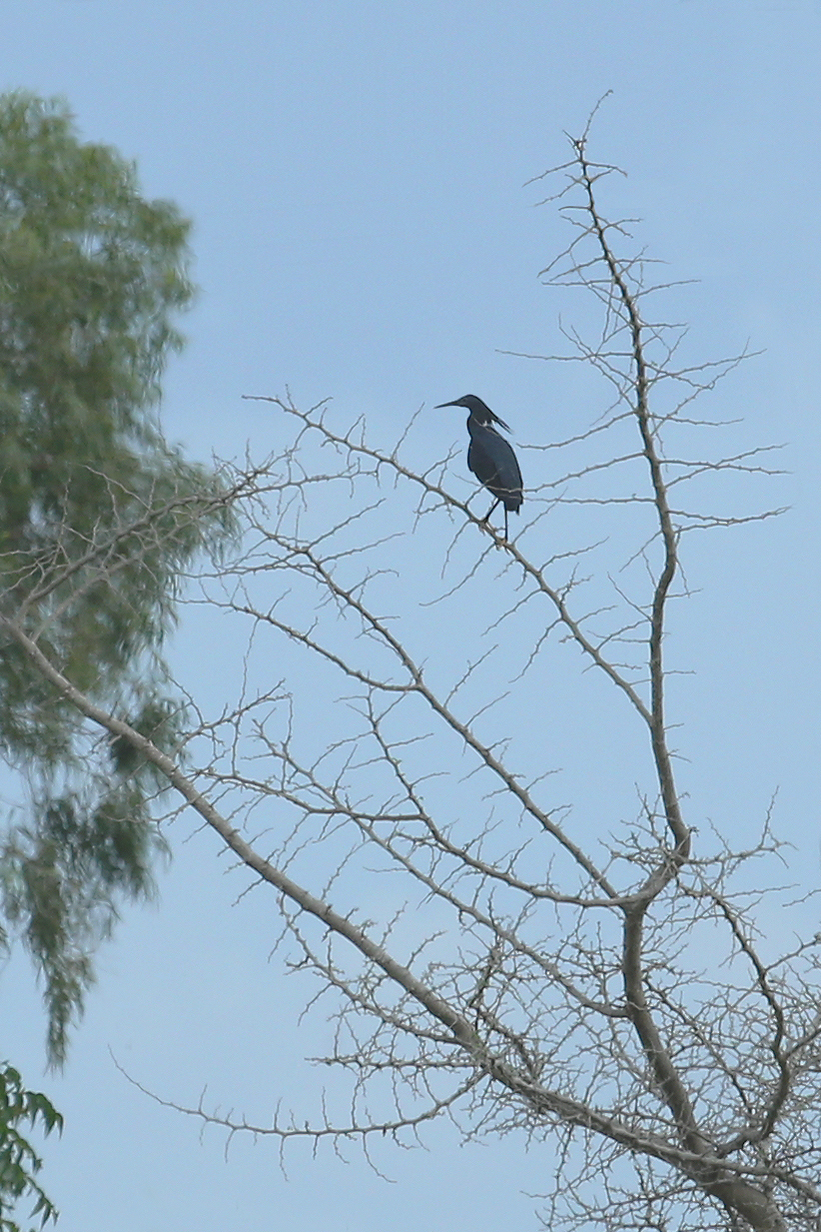 Black heron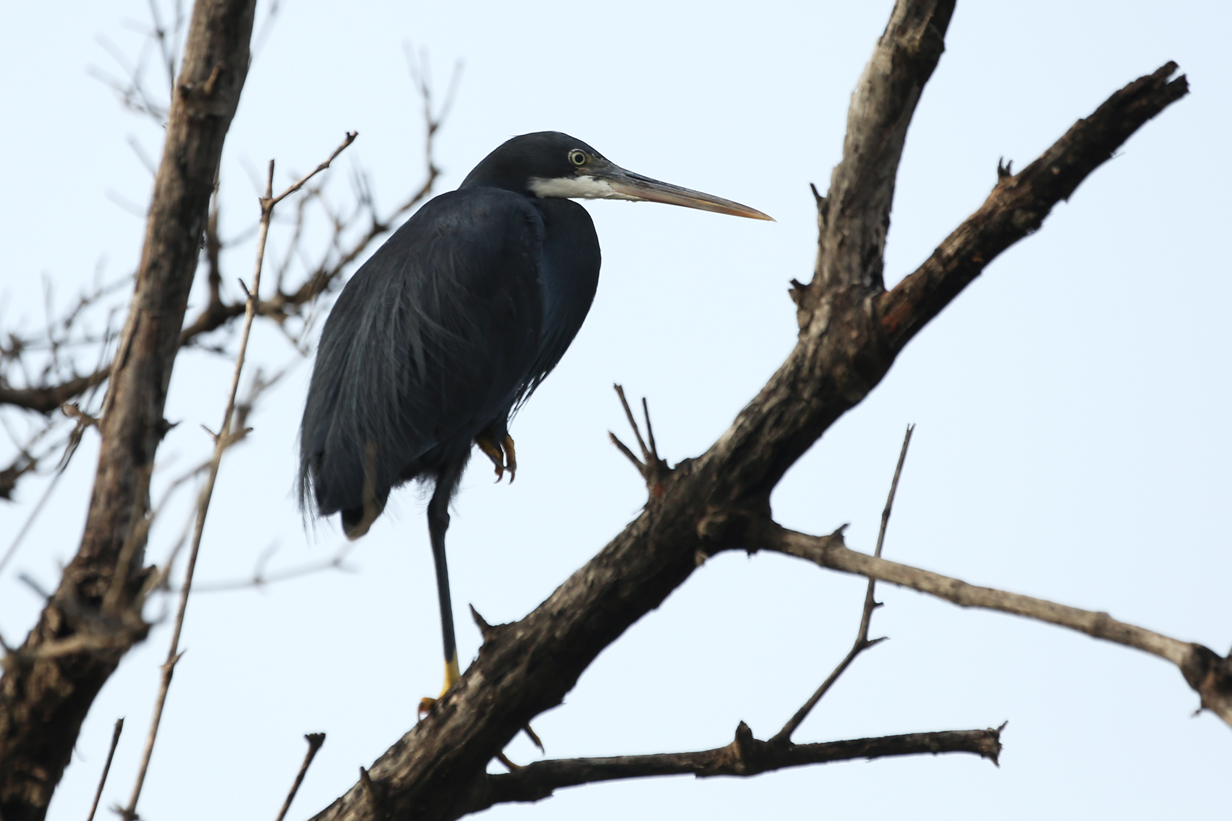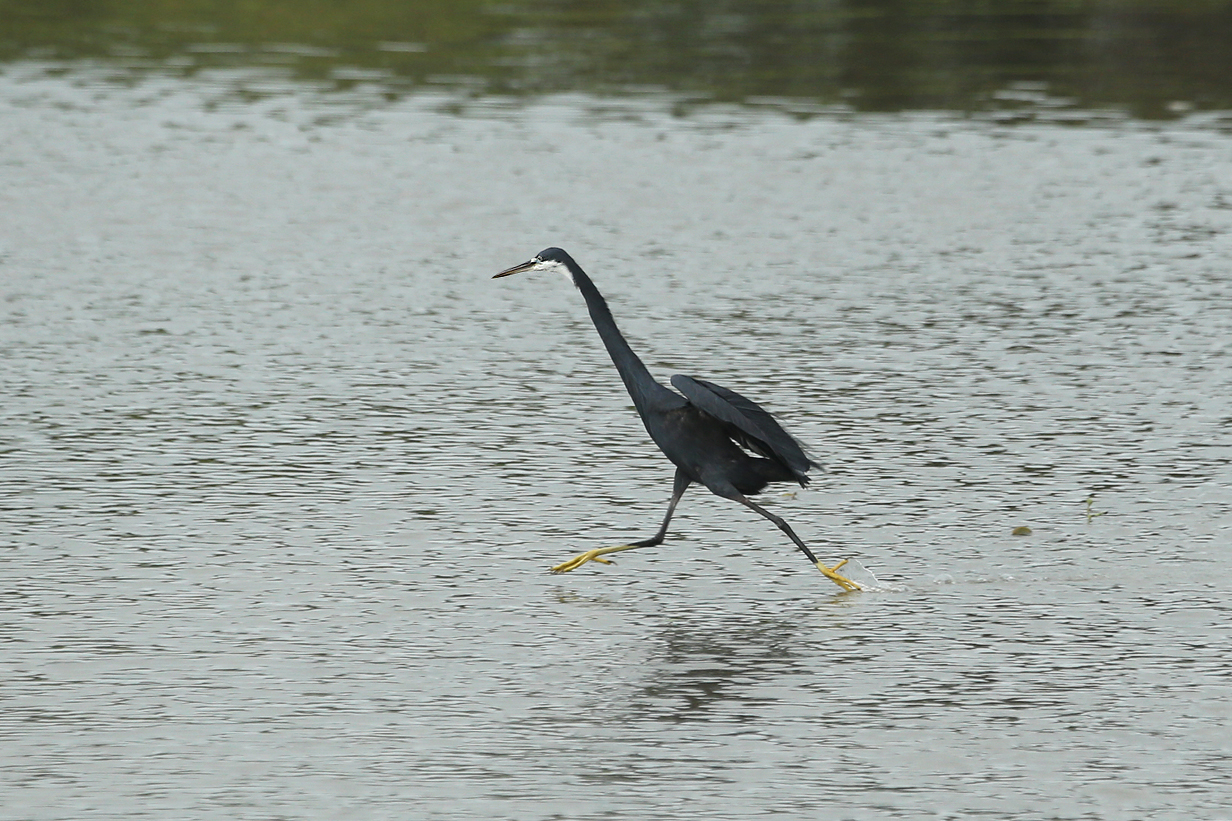 Western reef-heron (dark phase)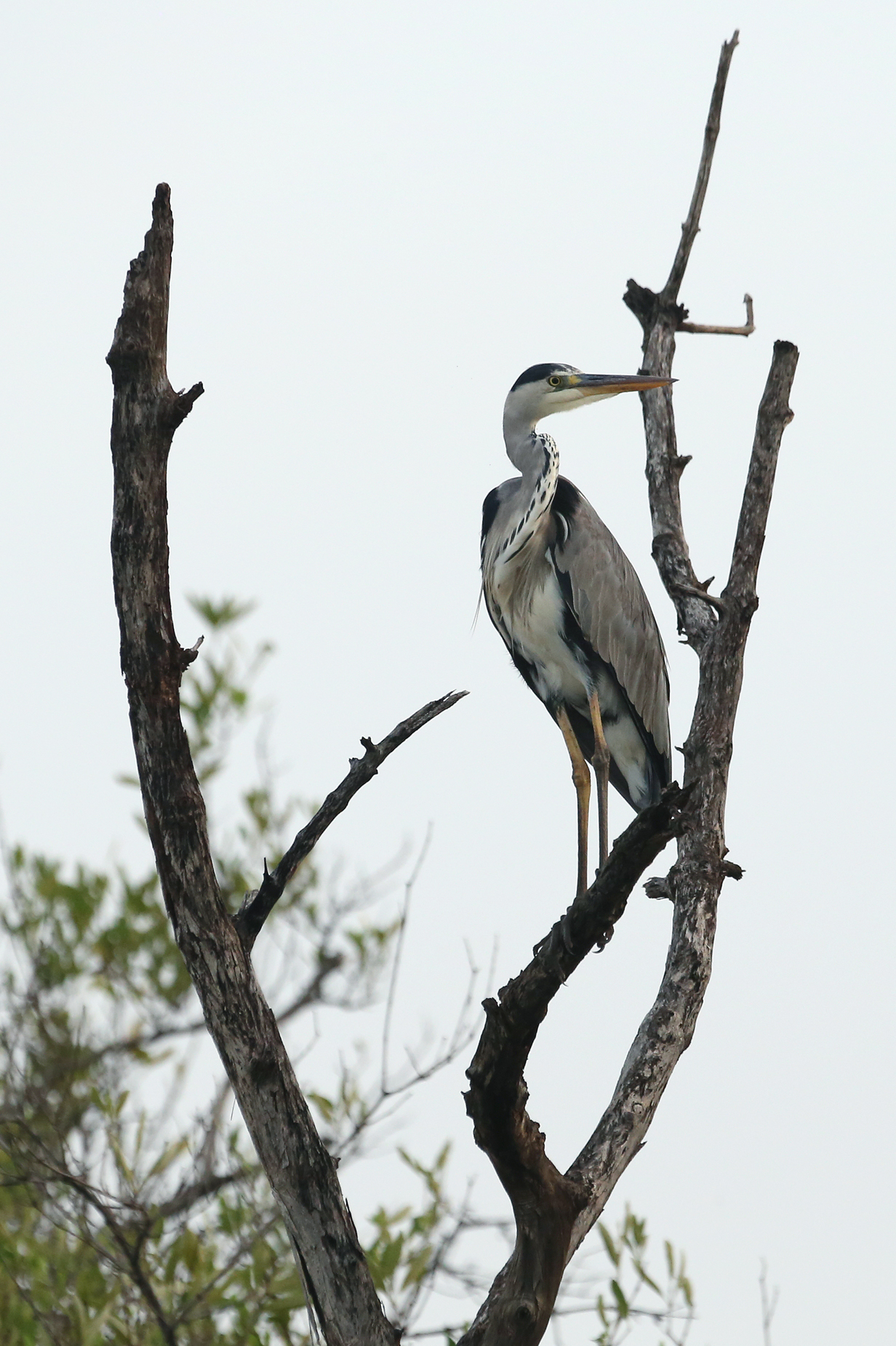 Gray heron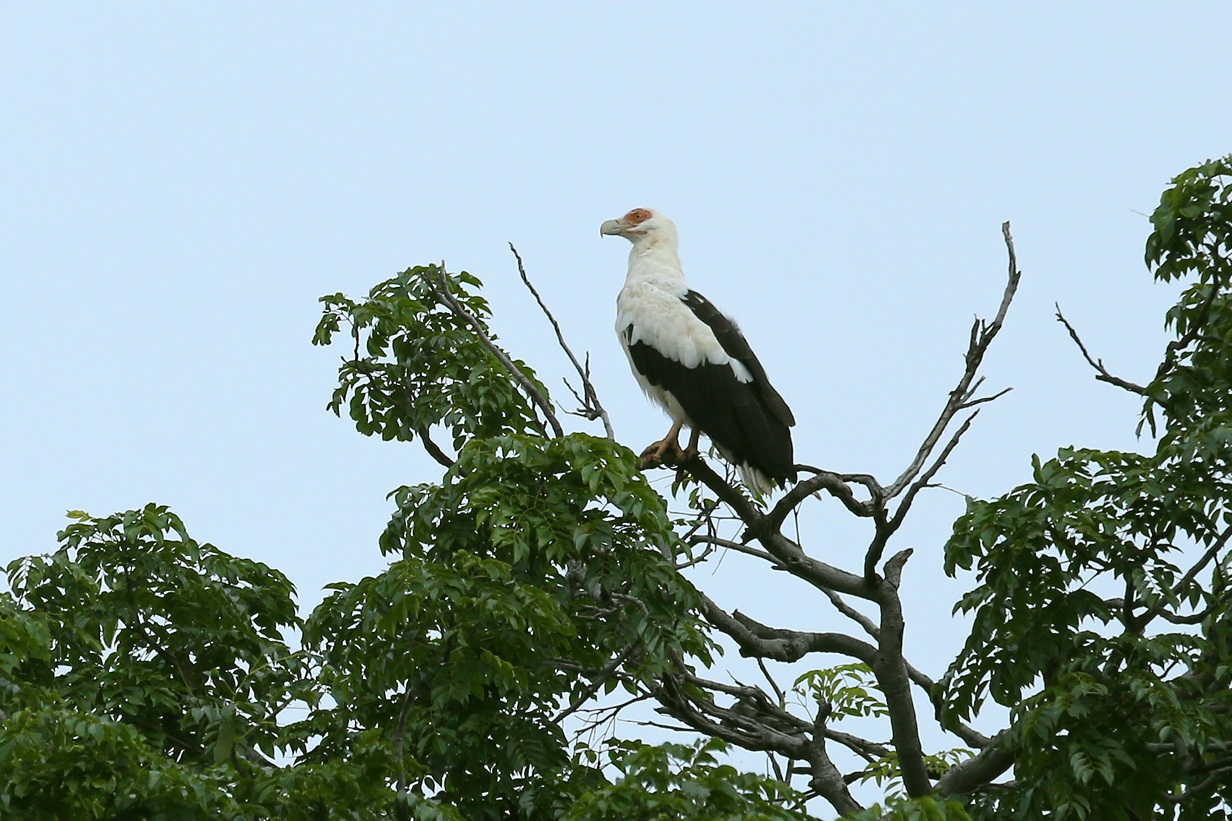 Palm-nut vulture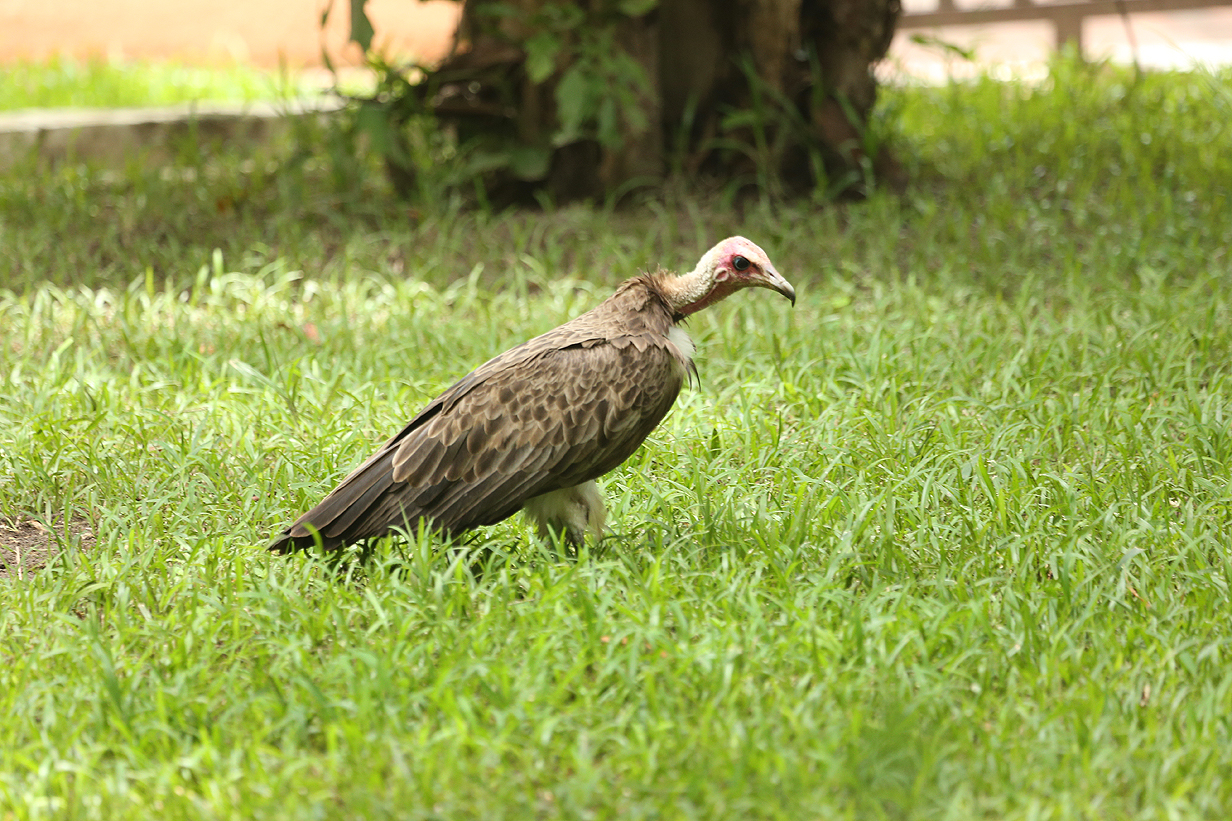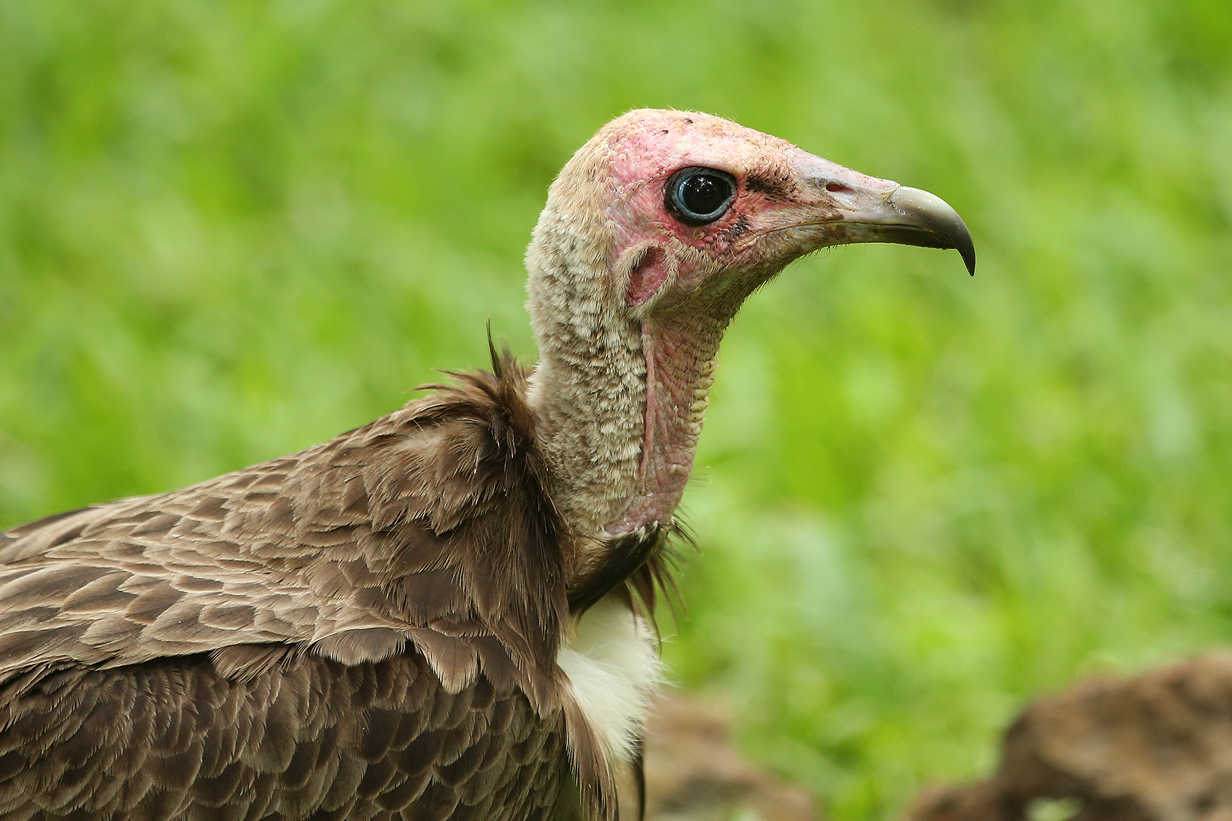 Hooded vulture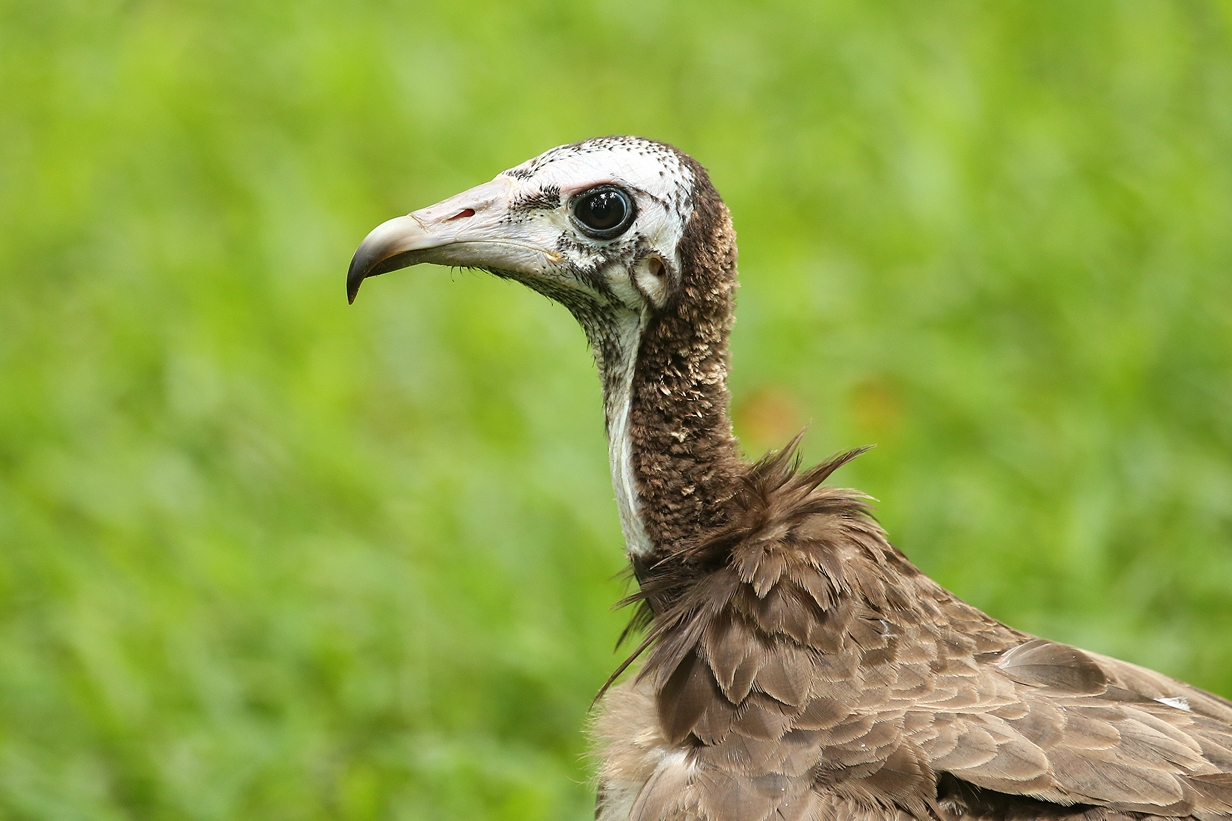 Hooded vulture (juvenile bird)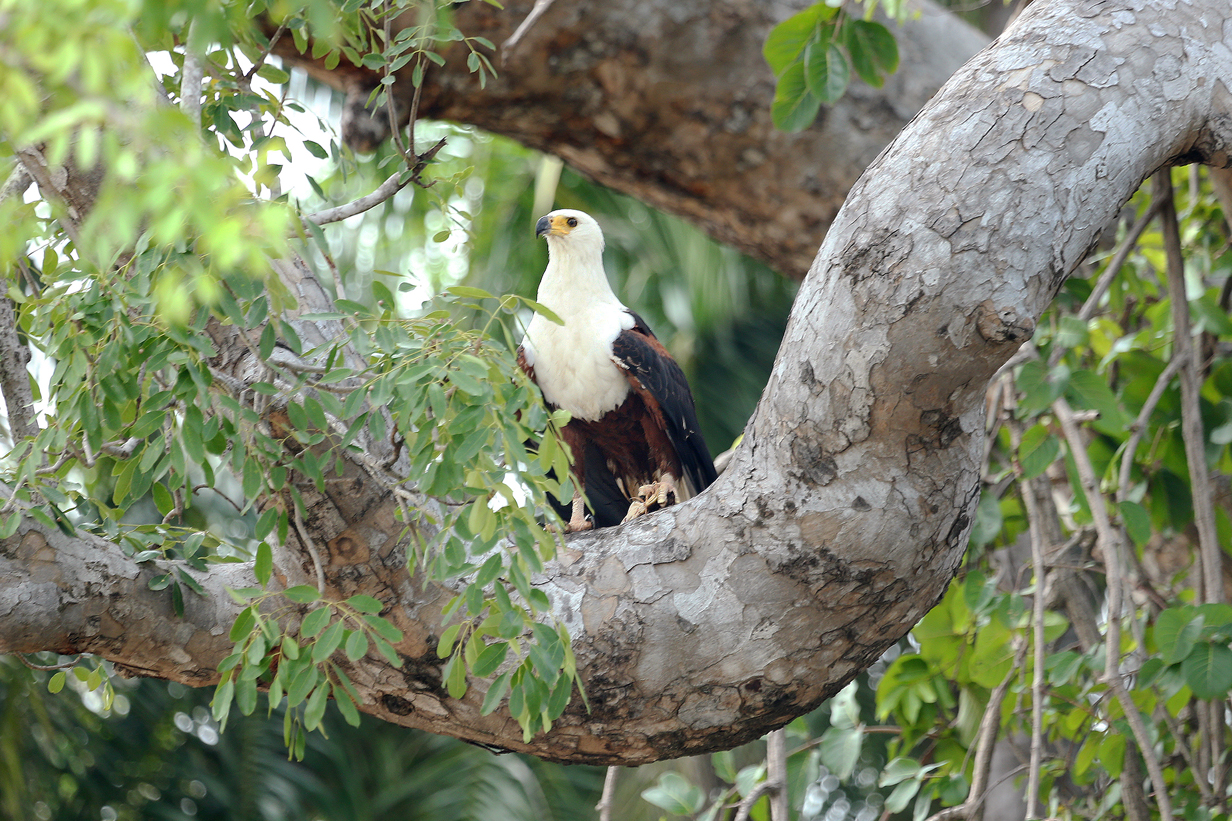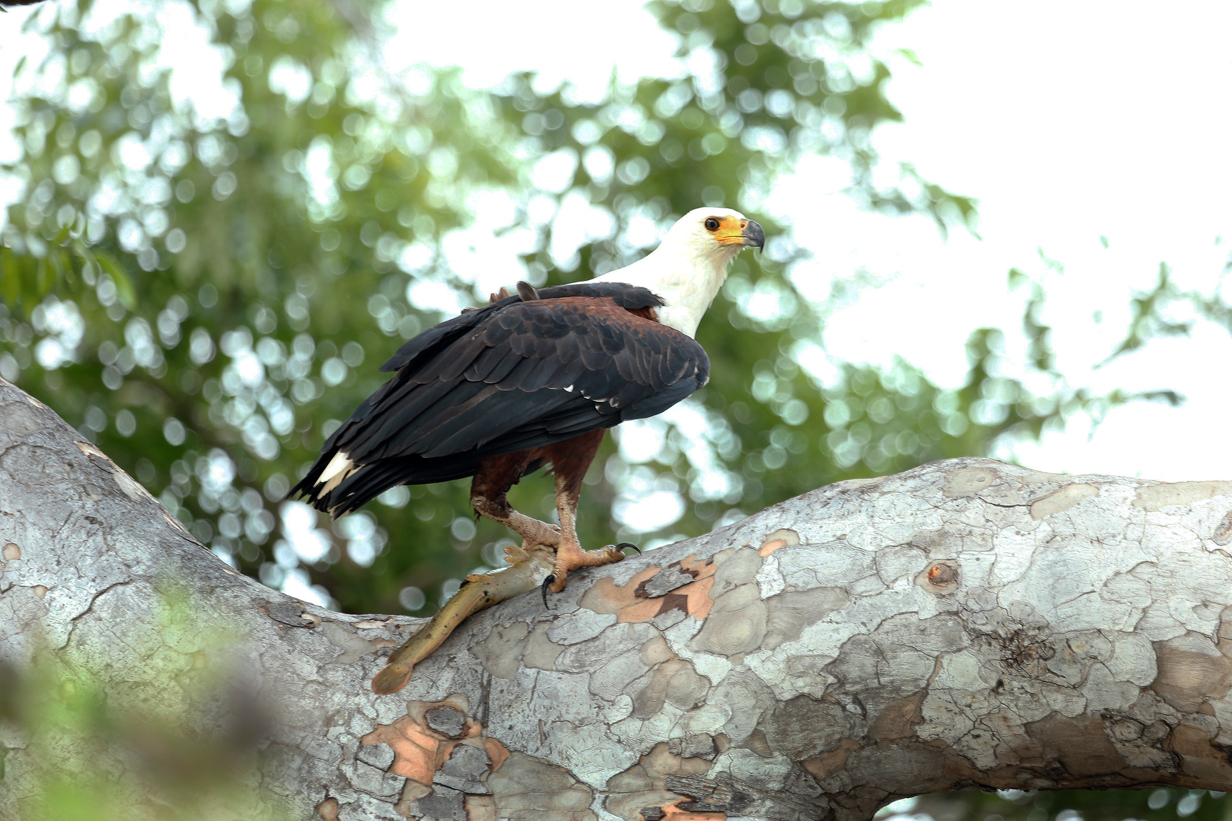 African fish-eagle
Lizard buzzard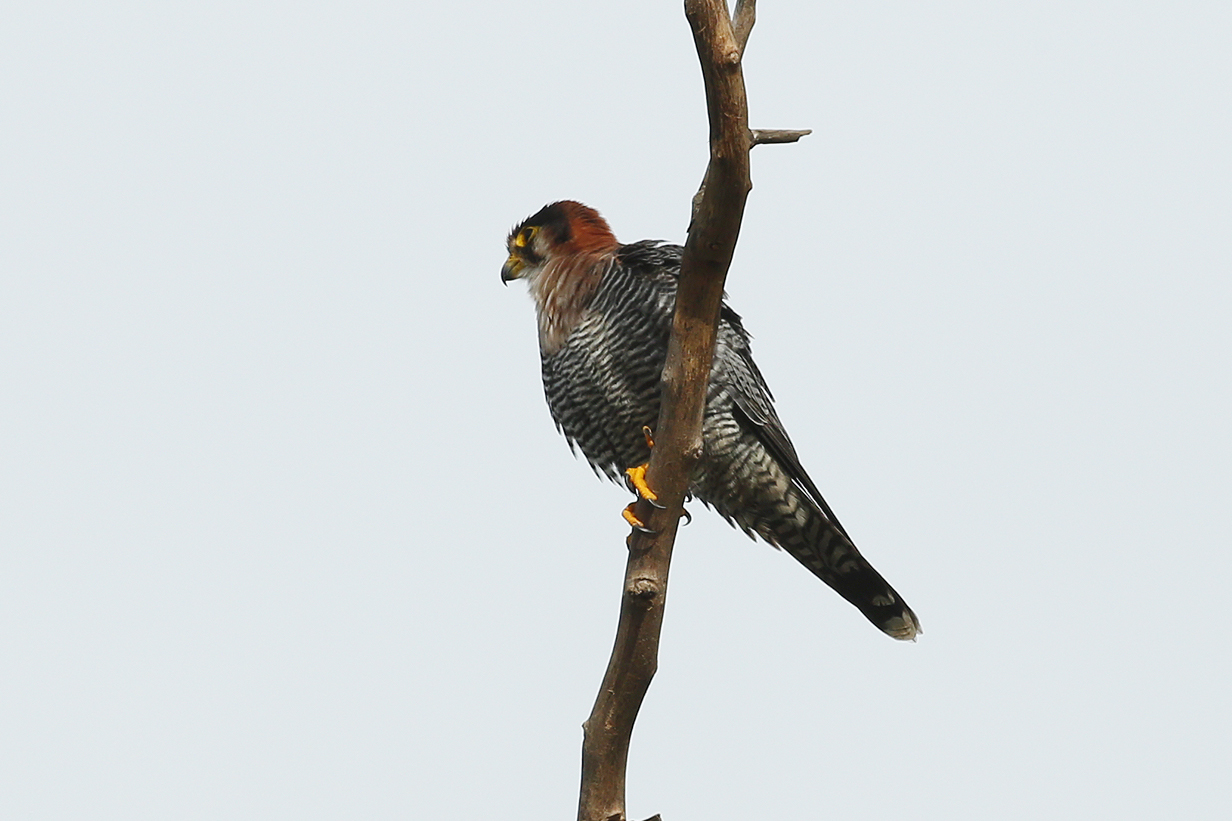 Red-necked falcon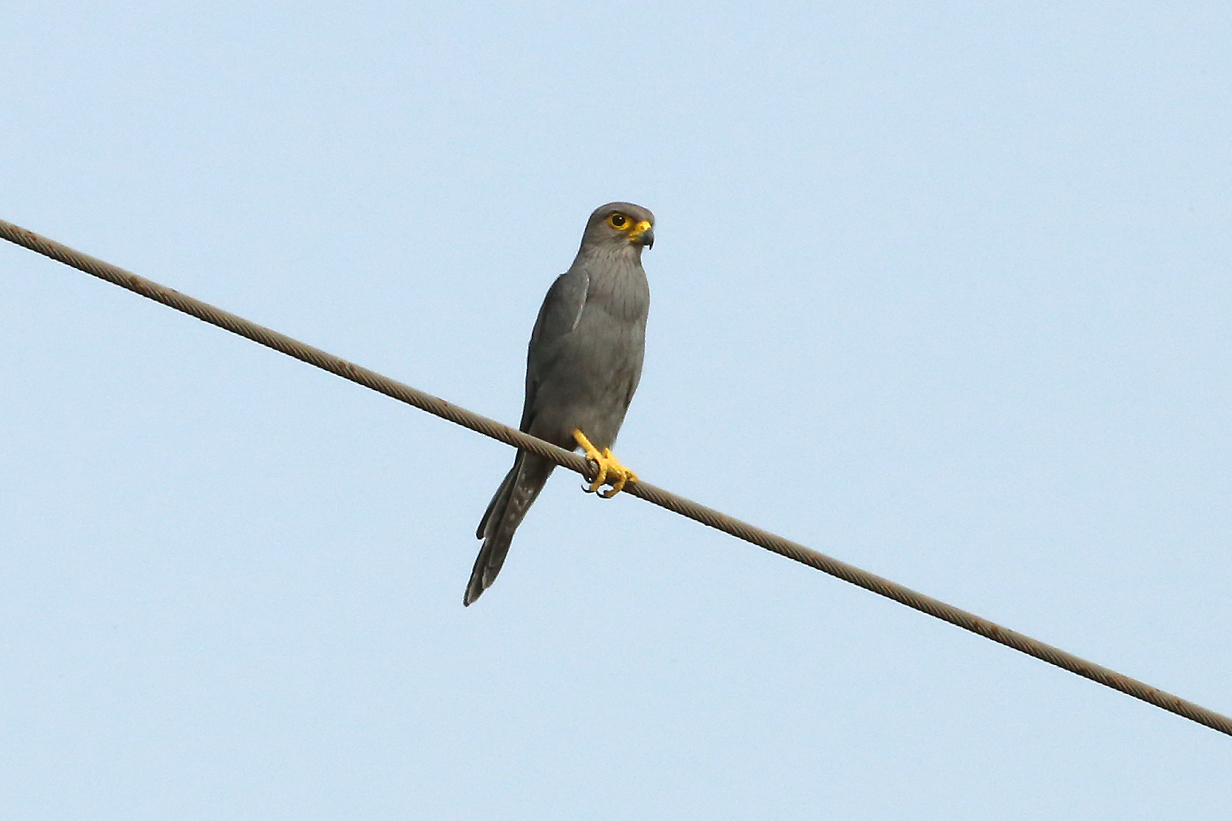 Gray kestrel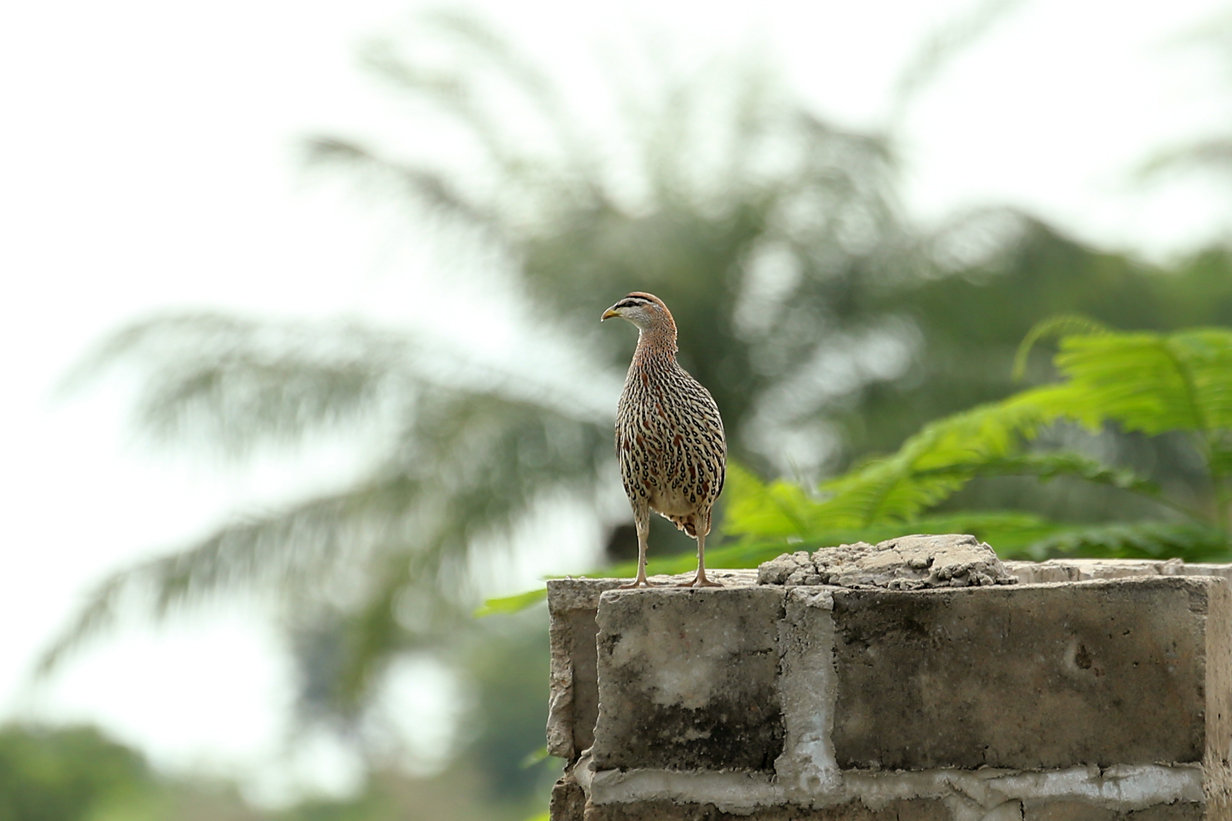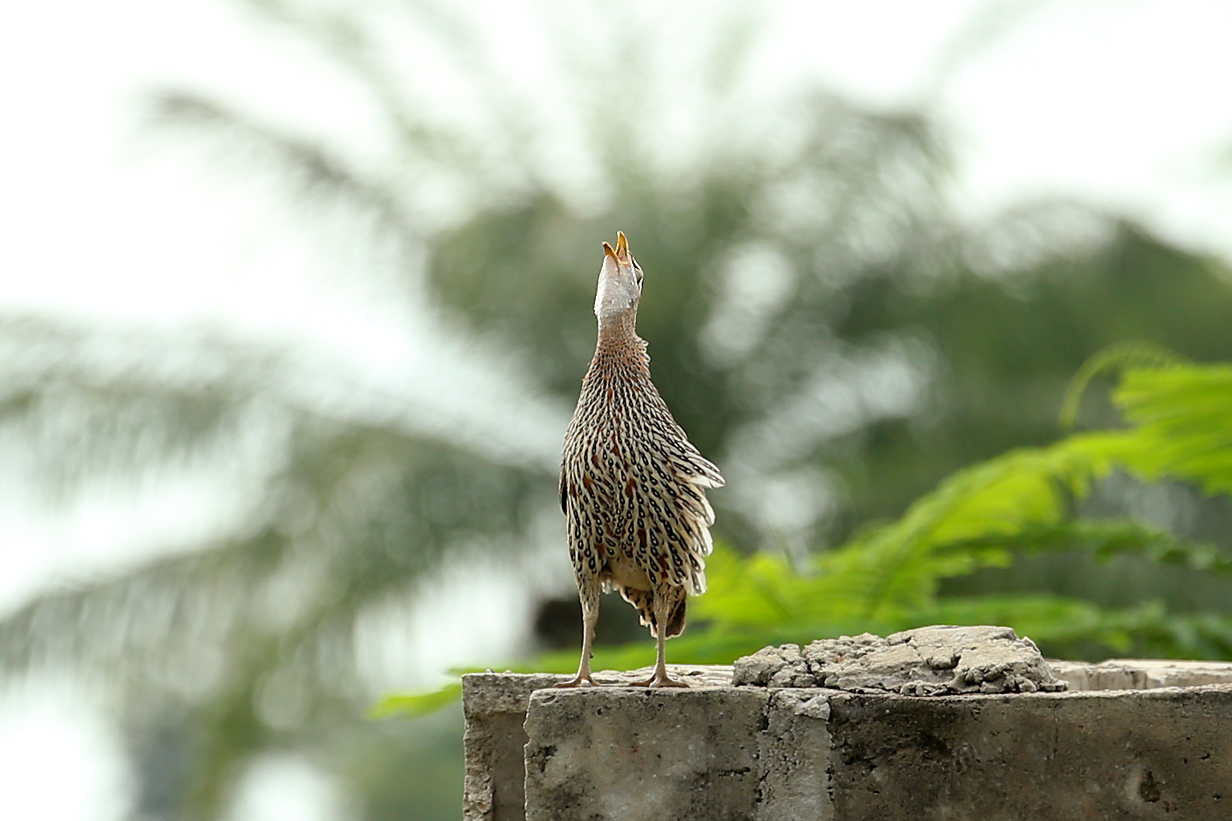 Double-spurred francolin

Kaur Wetlands (Scroll right to see the whole panorama.)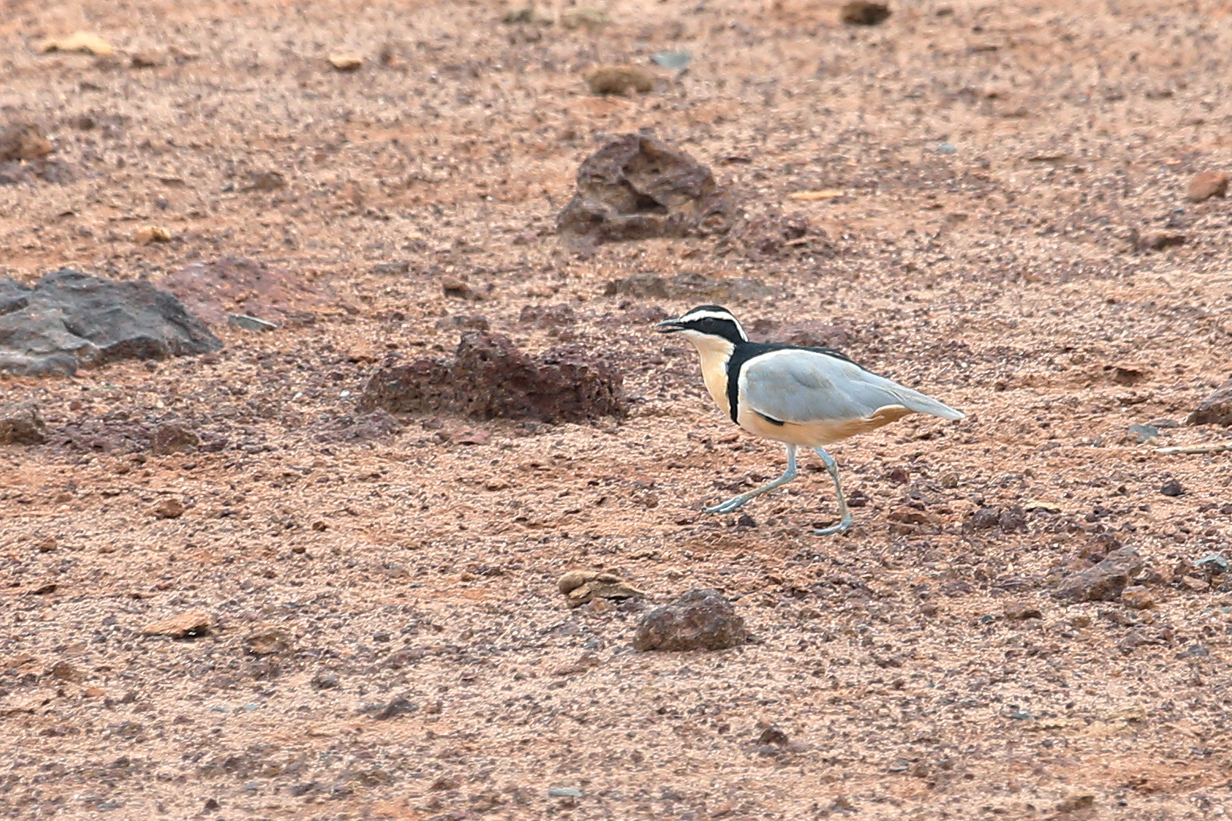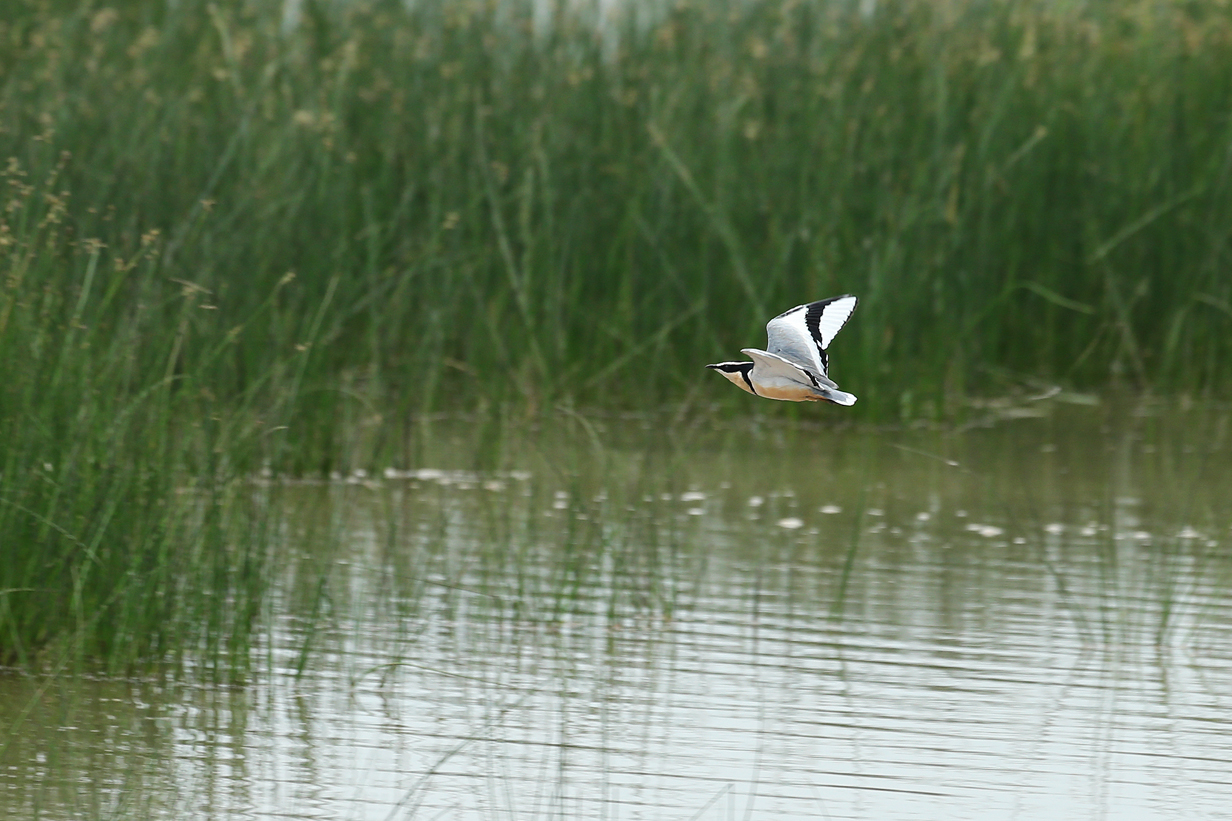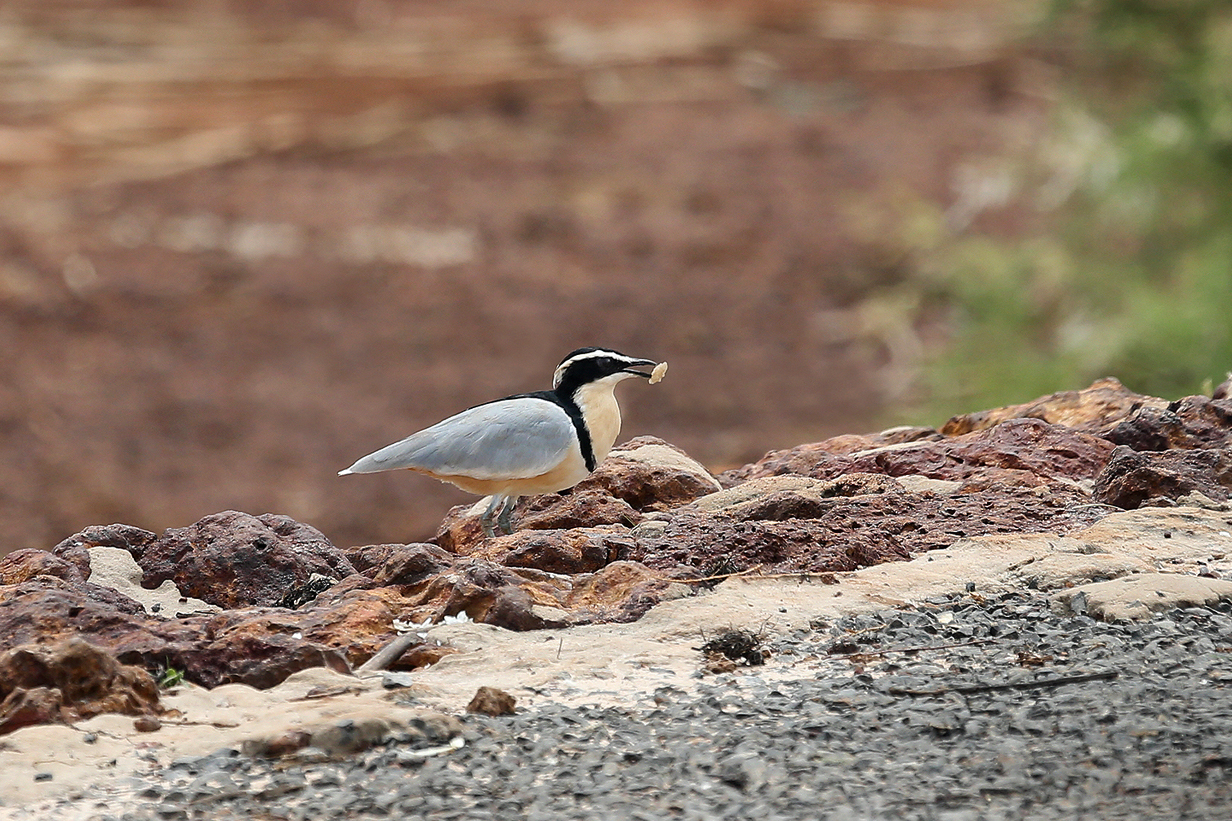 Egyptian plover (Kaur Wetlands)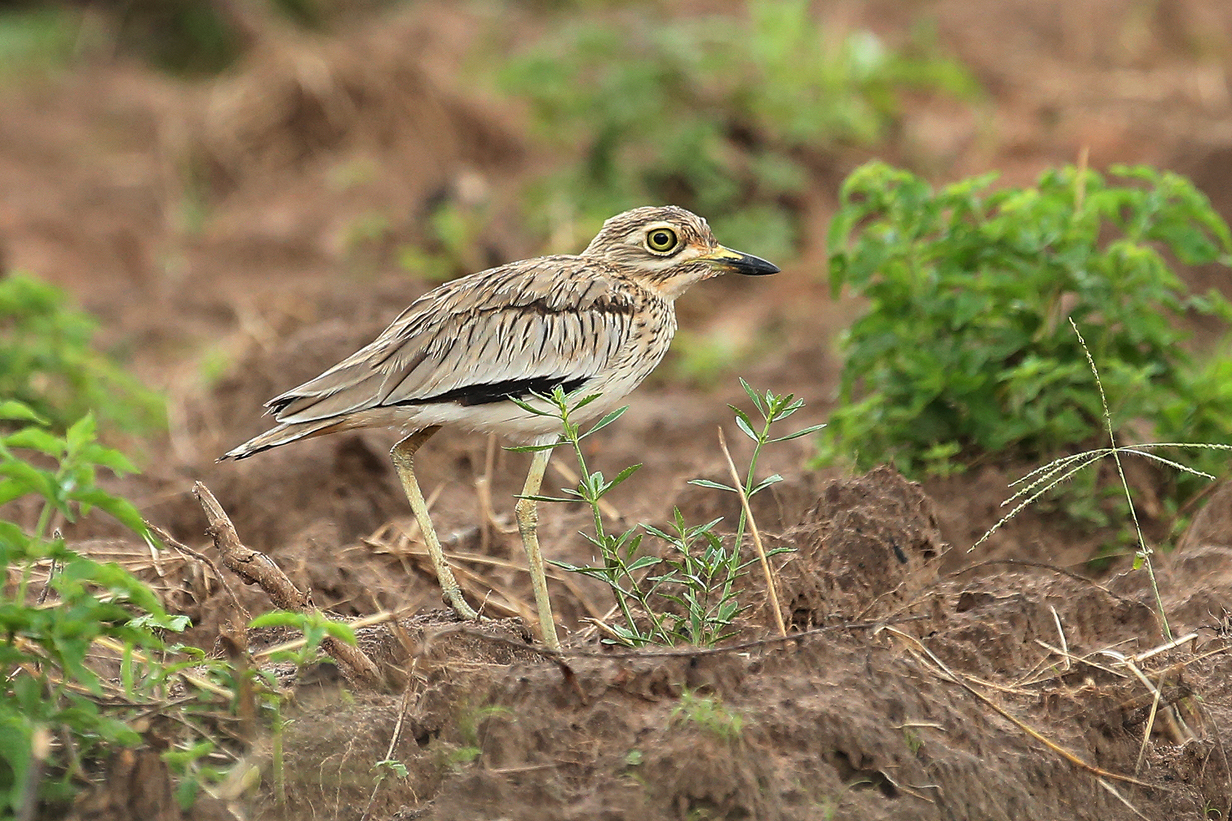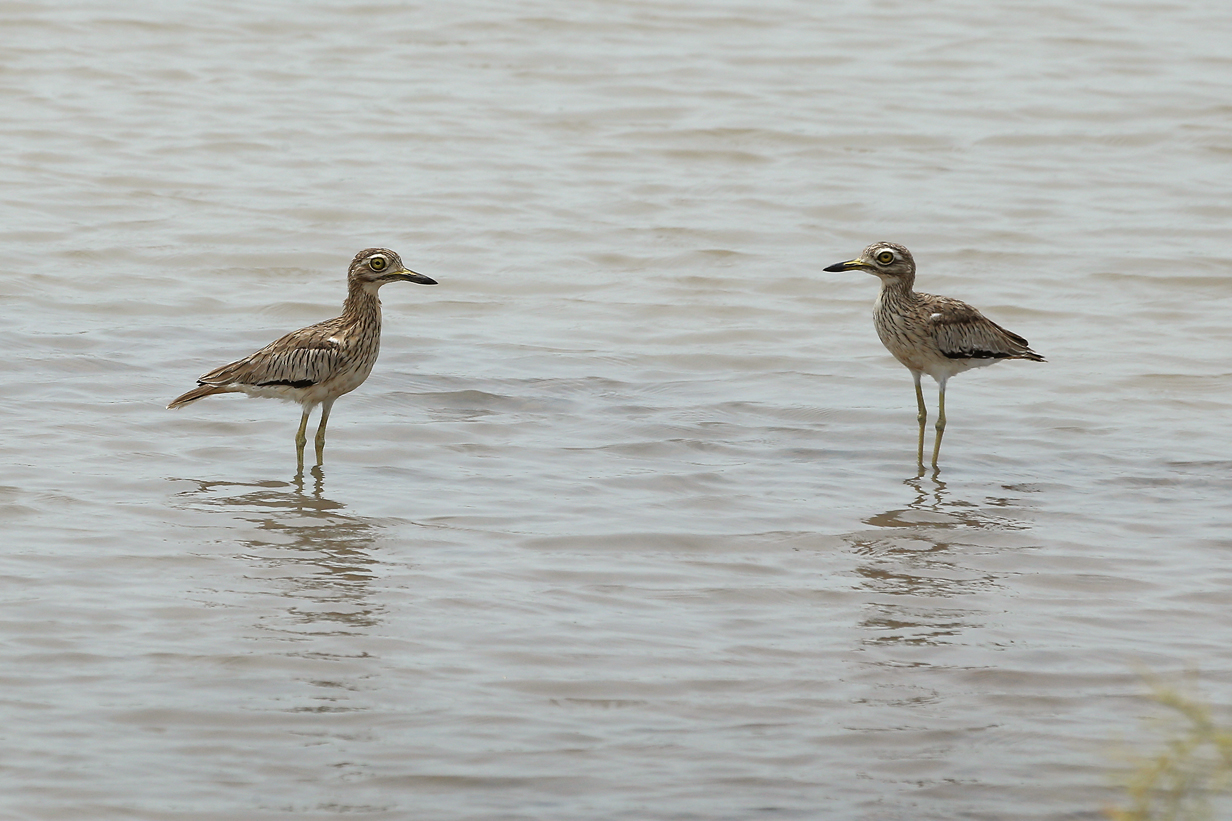 Senegal thick-knee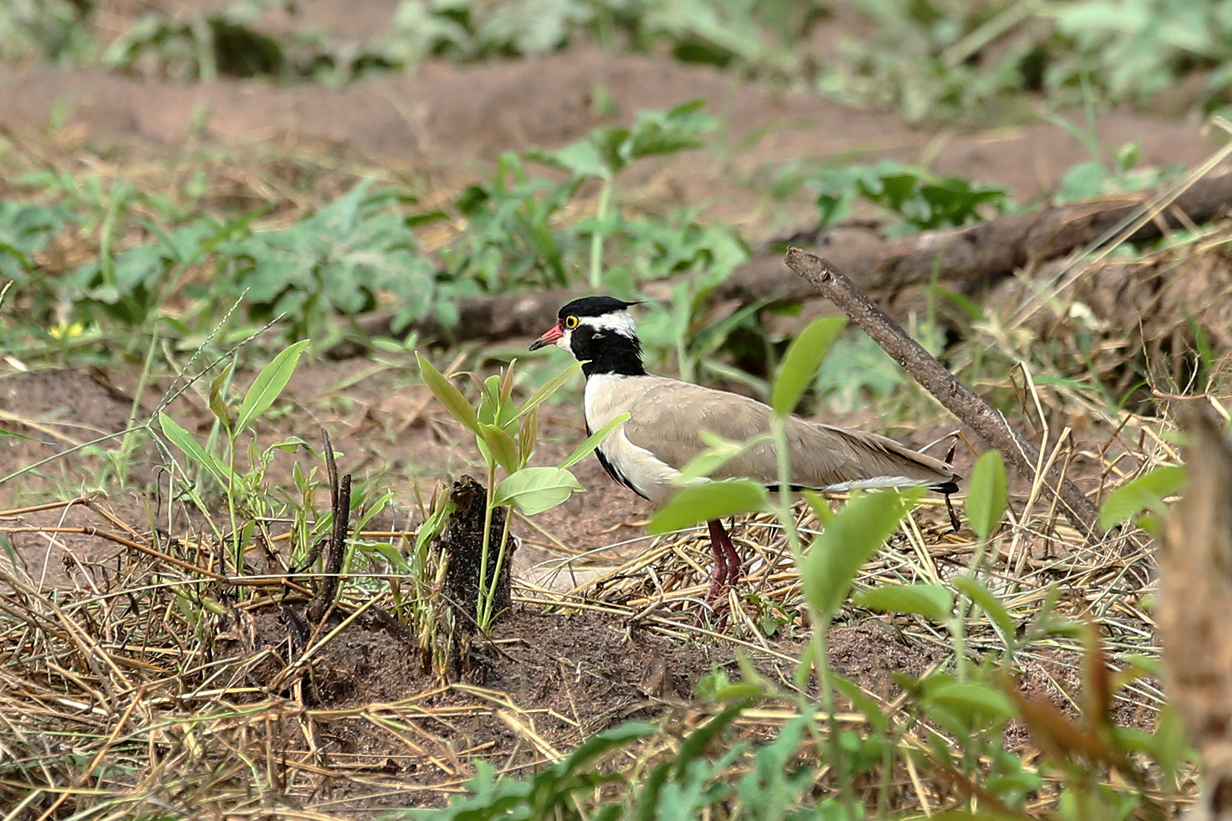 Black-headed lapwing (Not a good picture, but this is John's life bird.)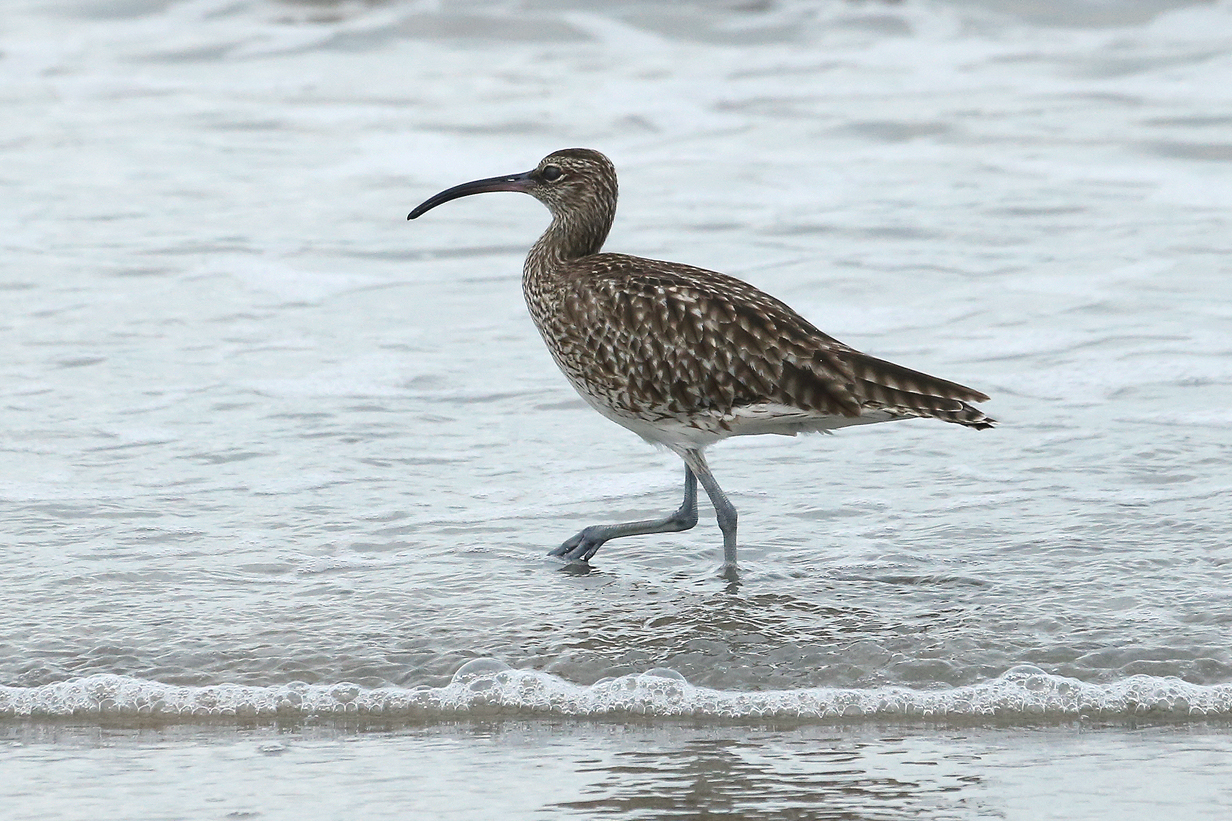 Whimbrel in the Atlantic Ocean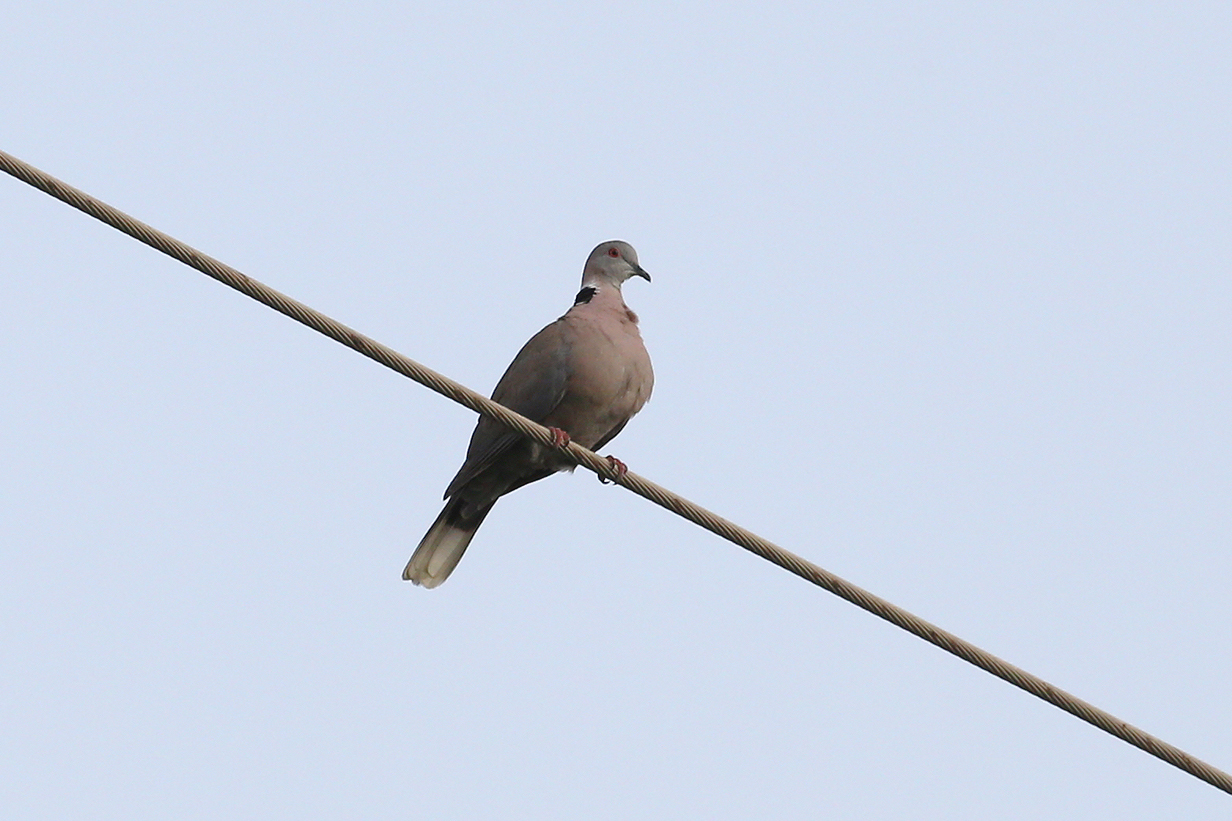 African mourning dove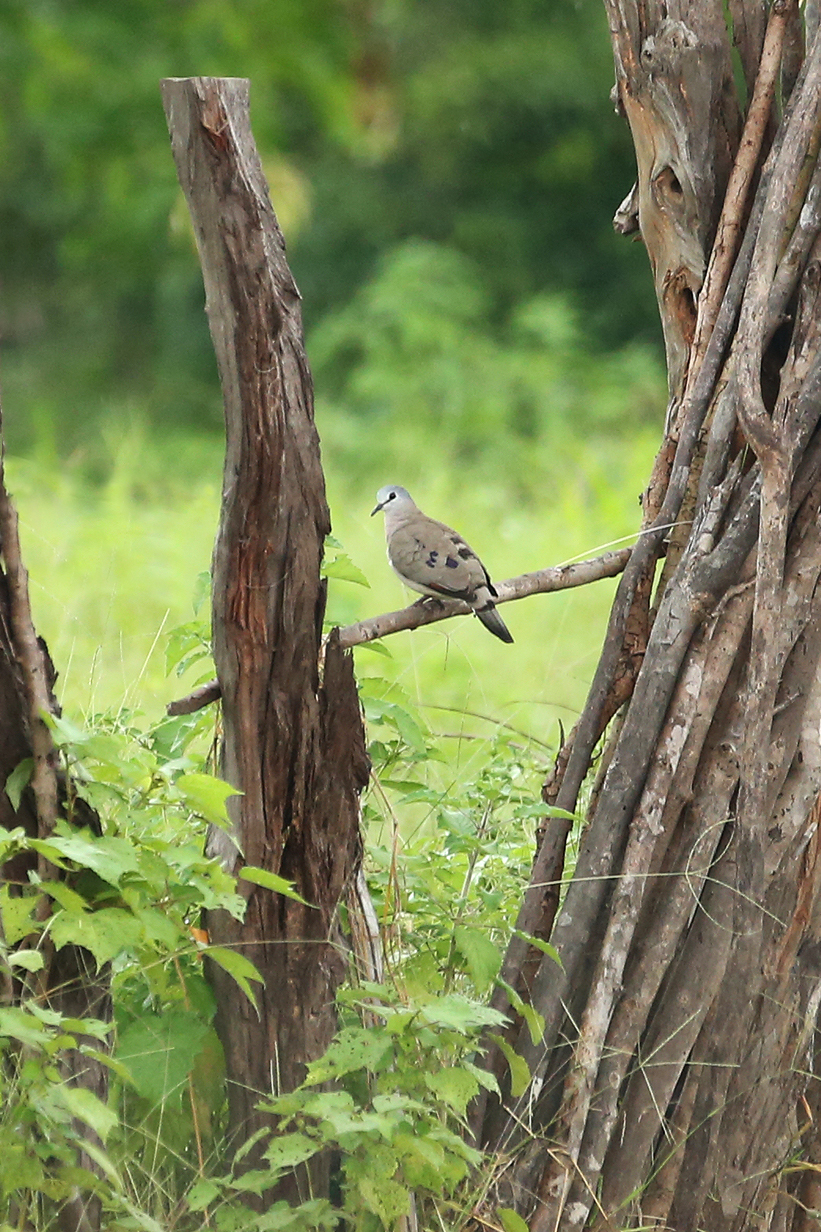 Black-billed wood-dove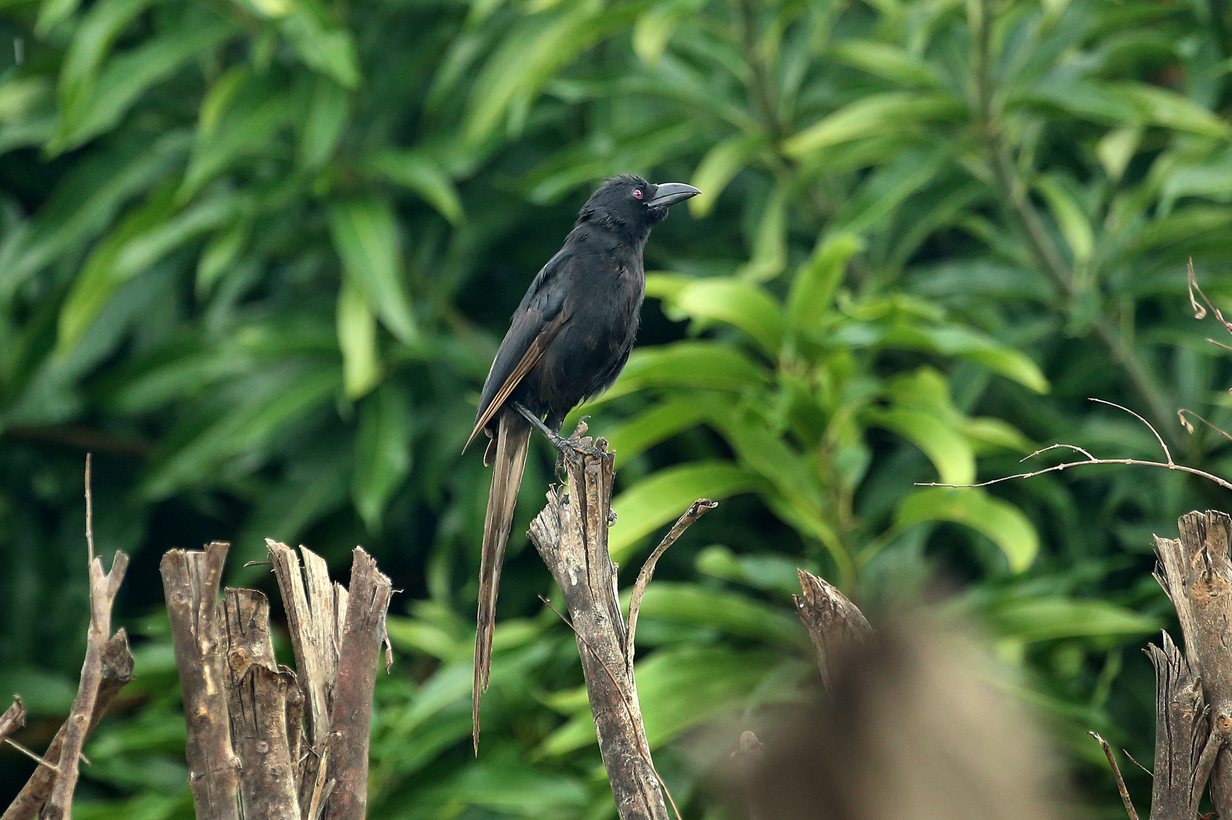 Piapiac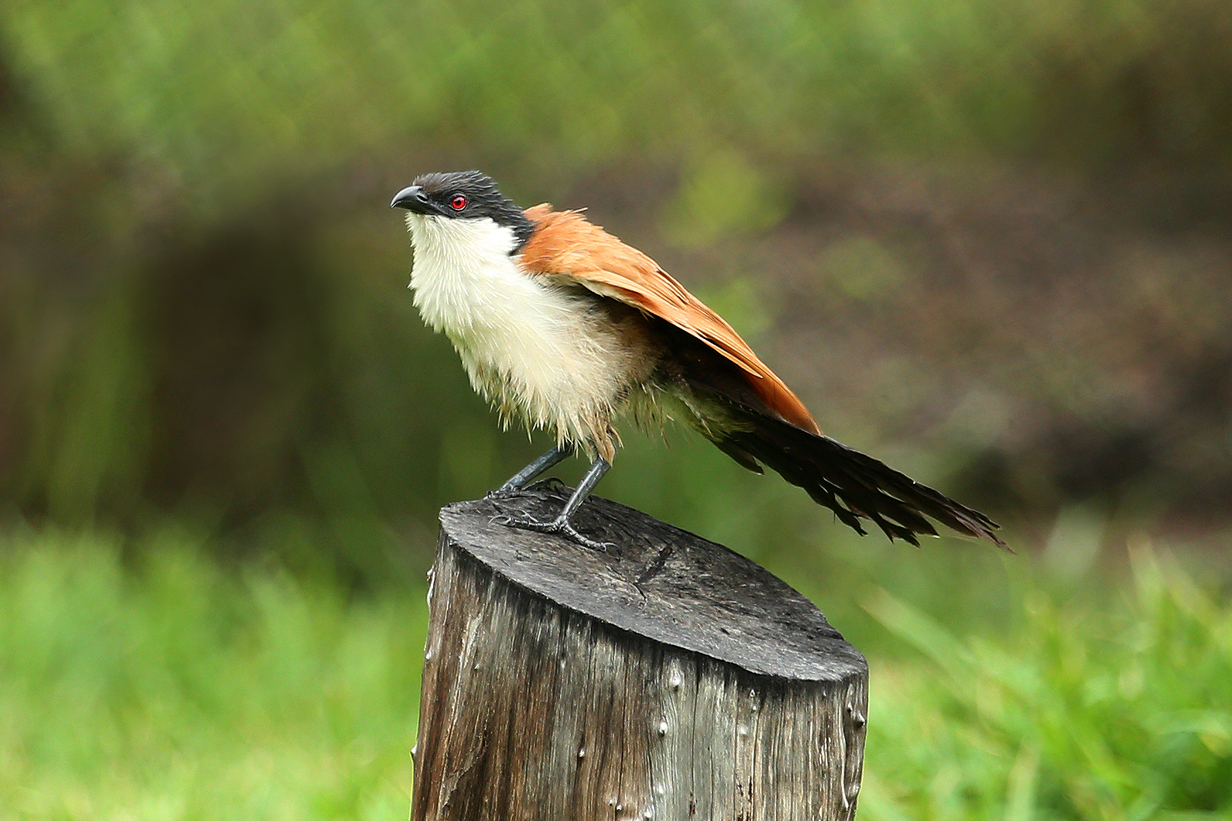 Senegal coucal (still wet after rain)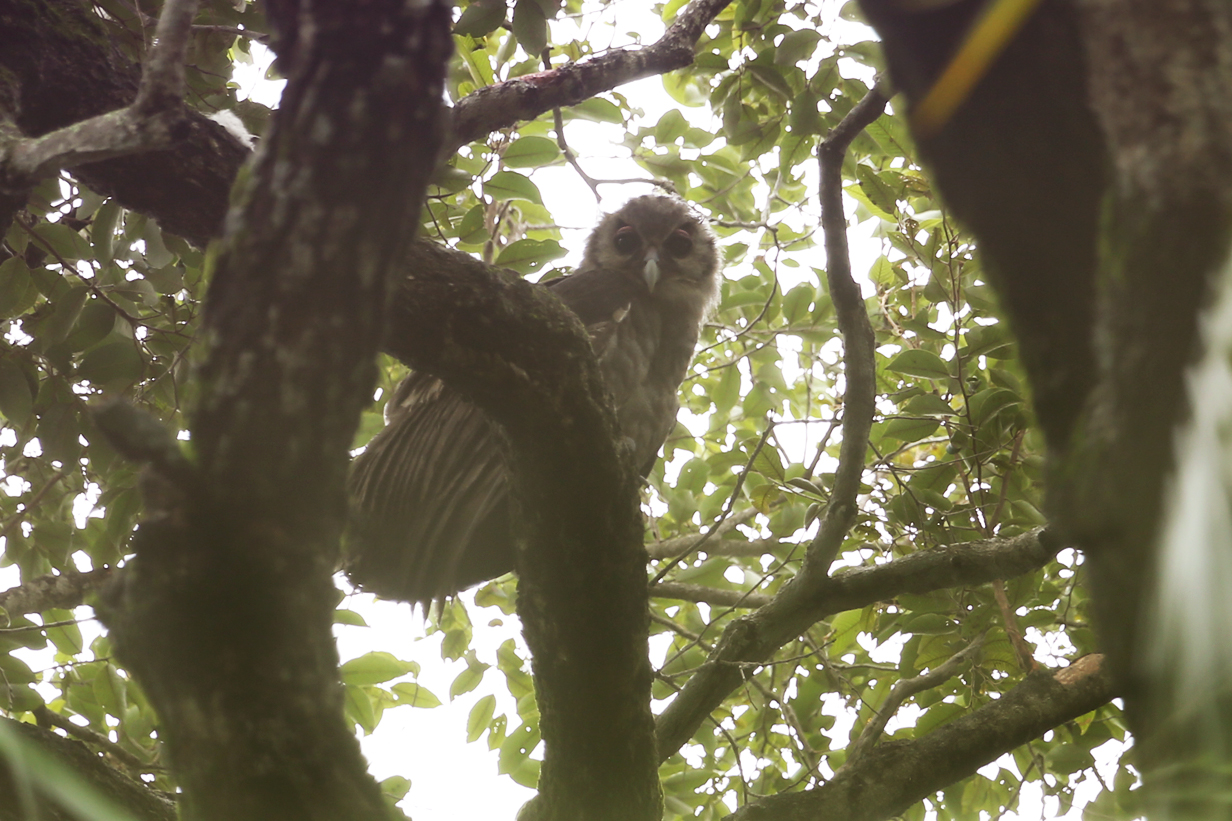 Verraux's eagle-owl (juvenile)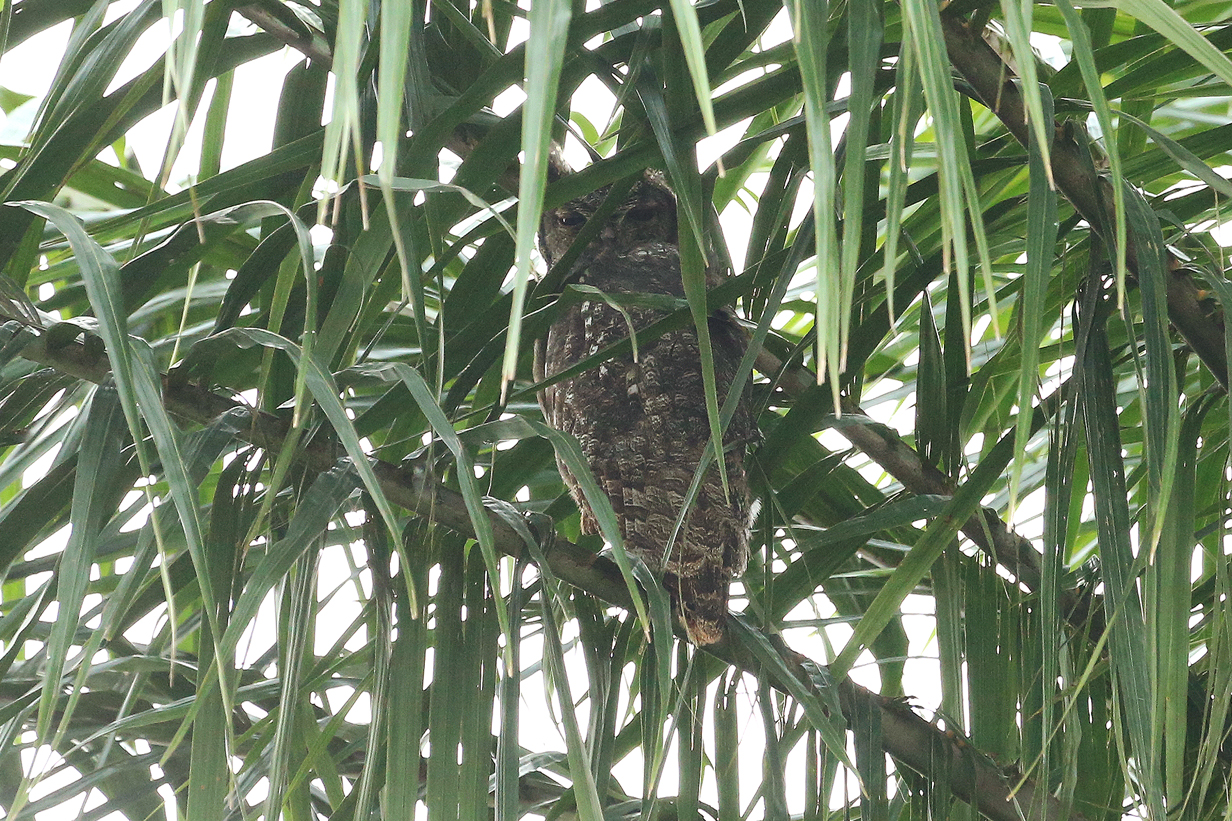 Grayish eagle-owl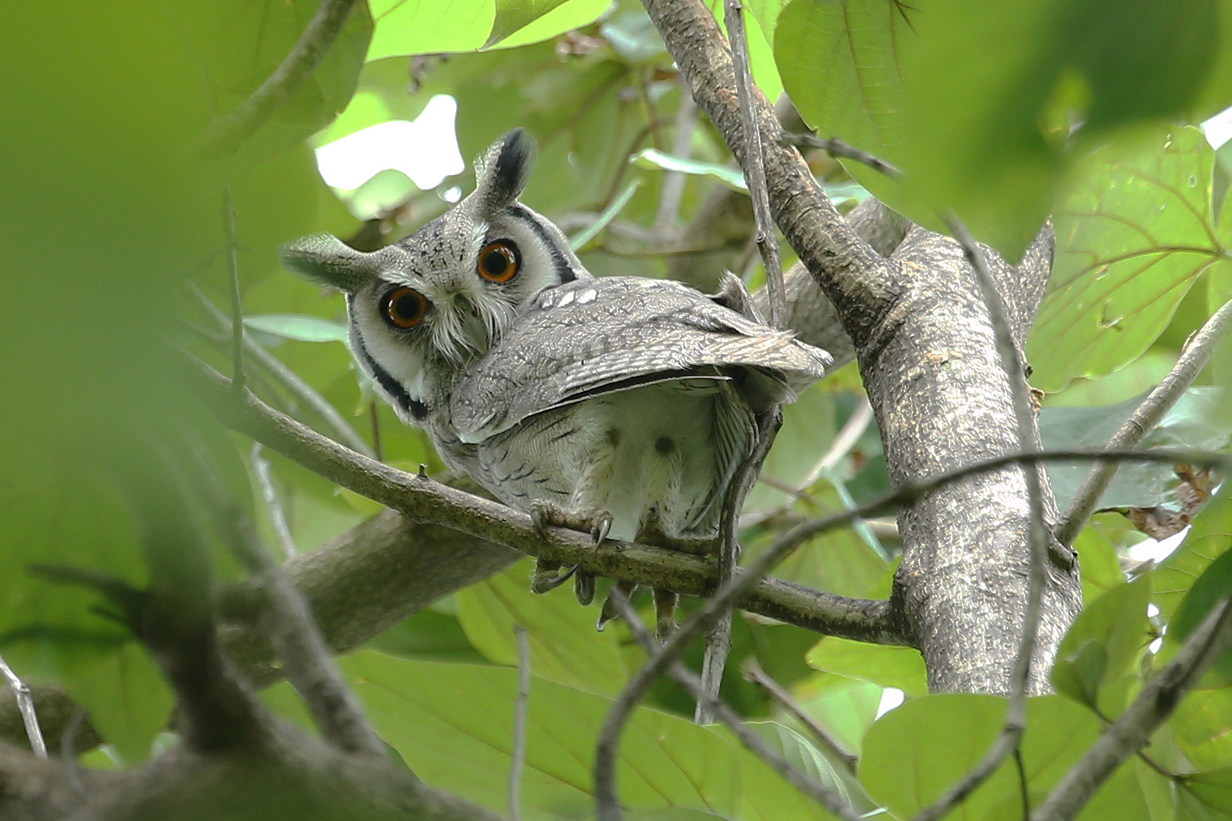 Northern white-faced scops owl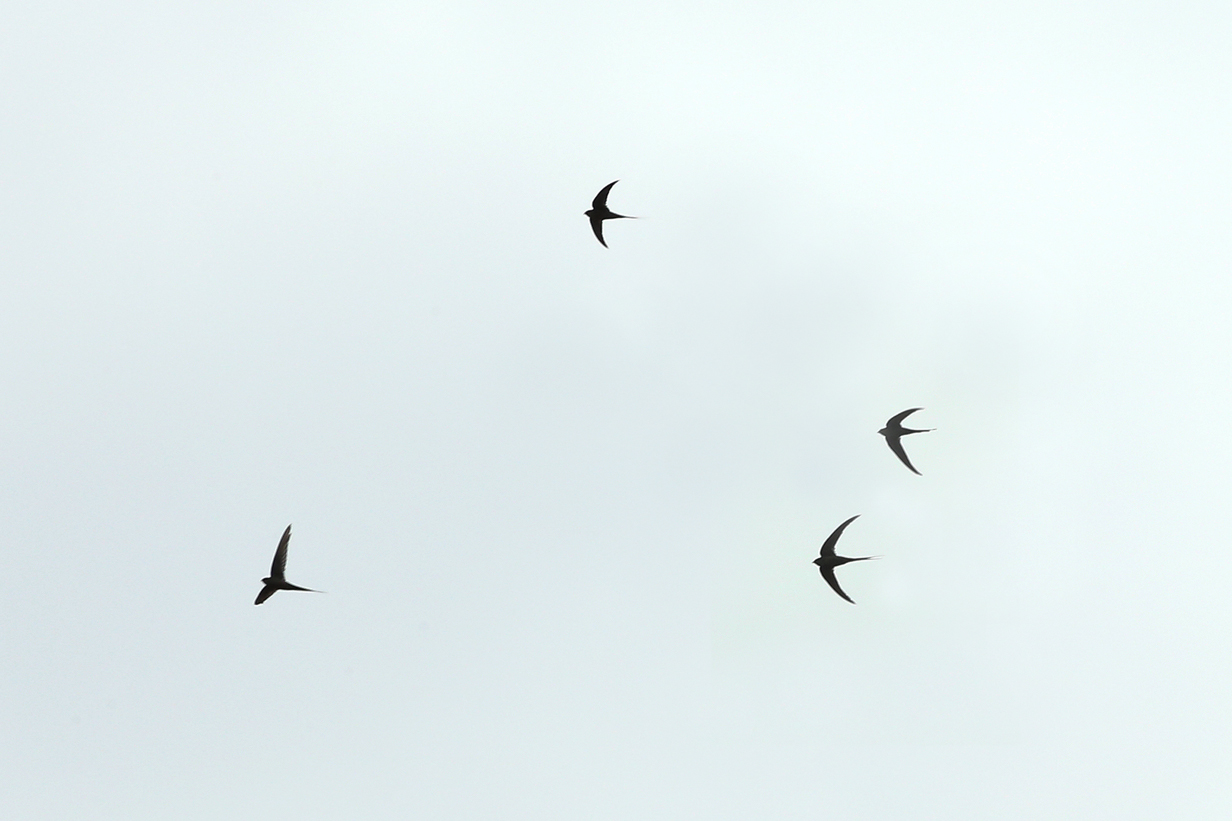 African palm-swift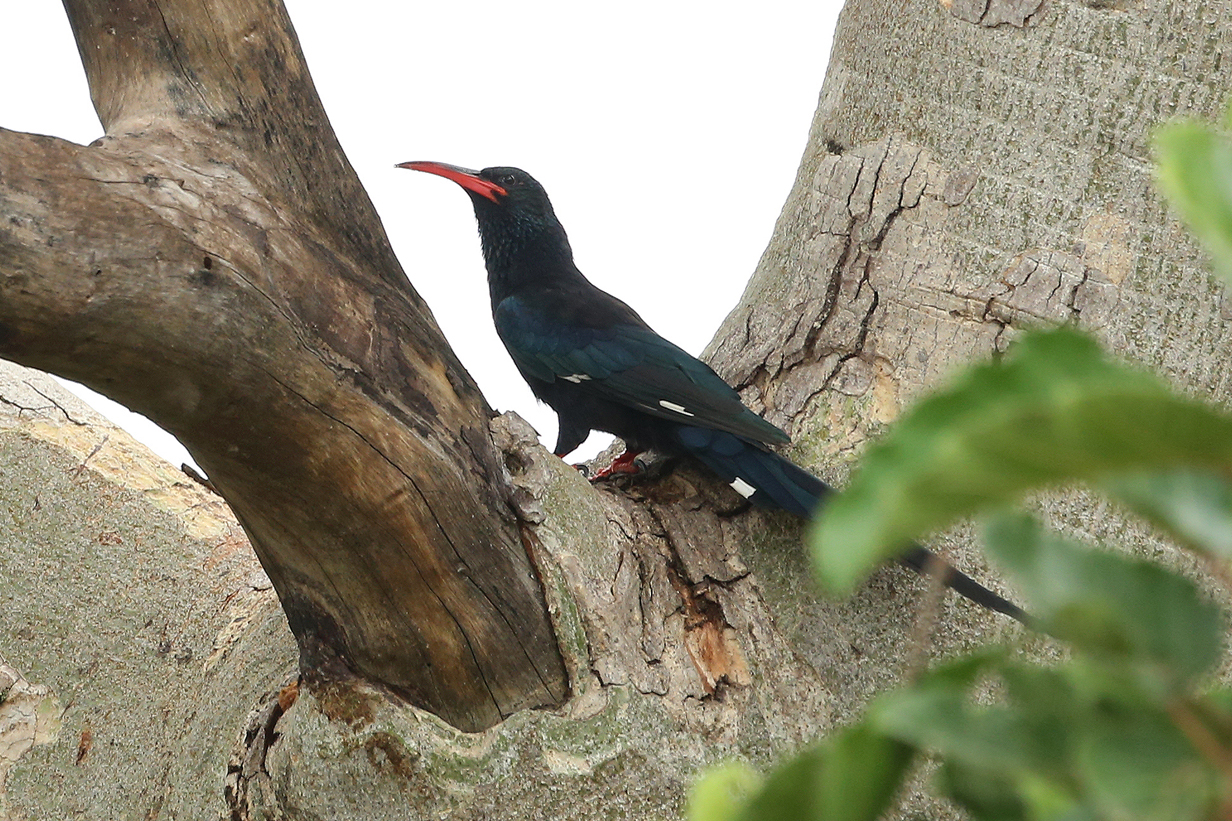 Green woodhoopoe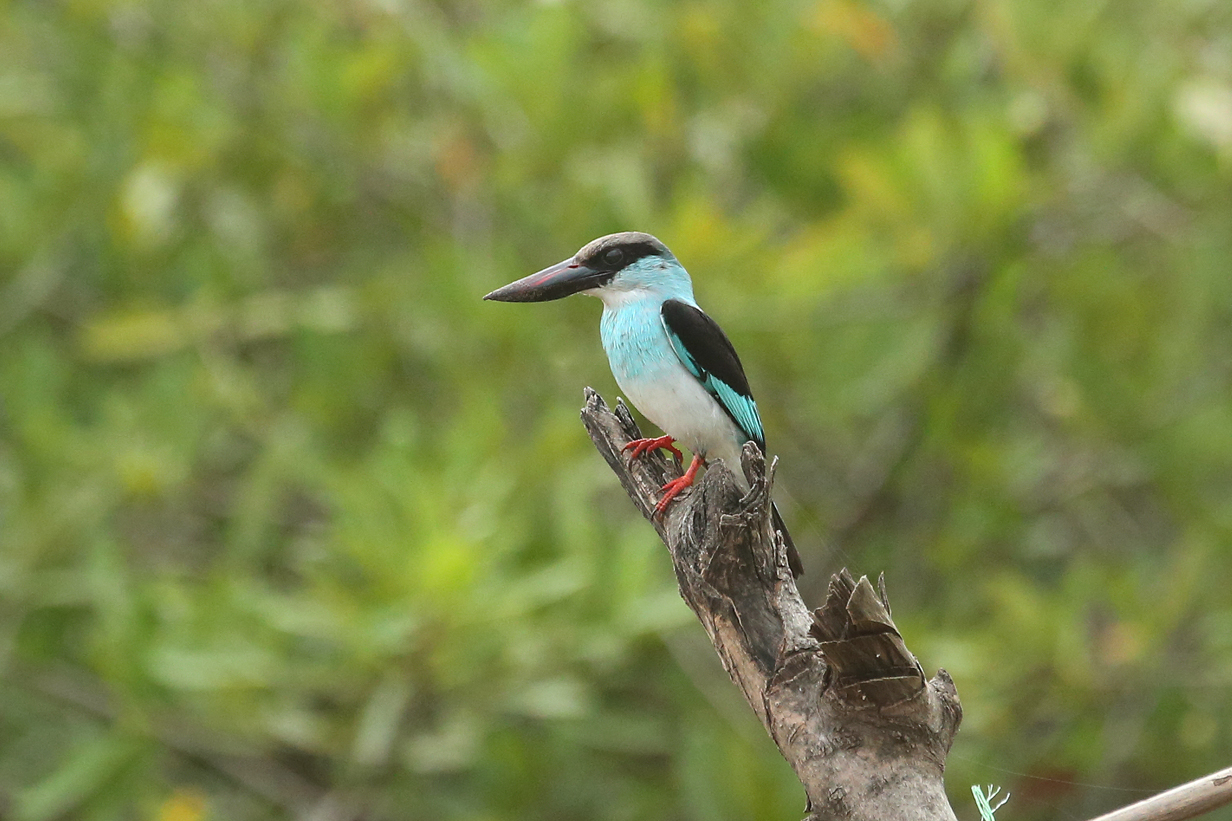 Blue-breasted kingfisher (juvenile)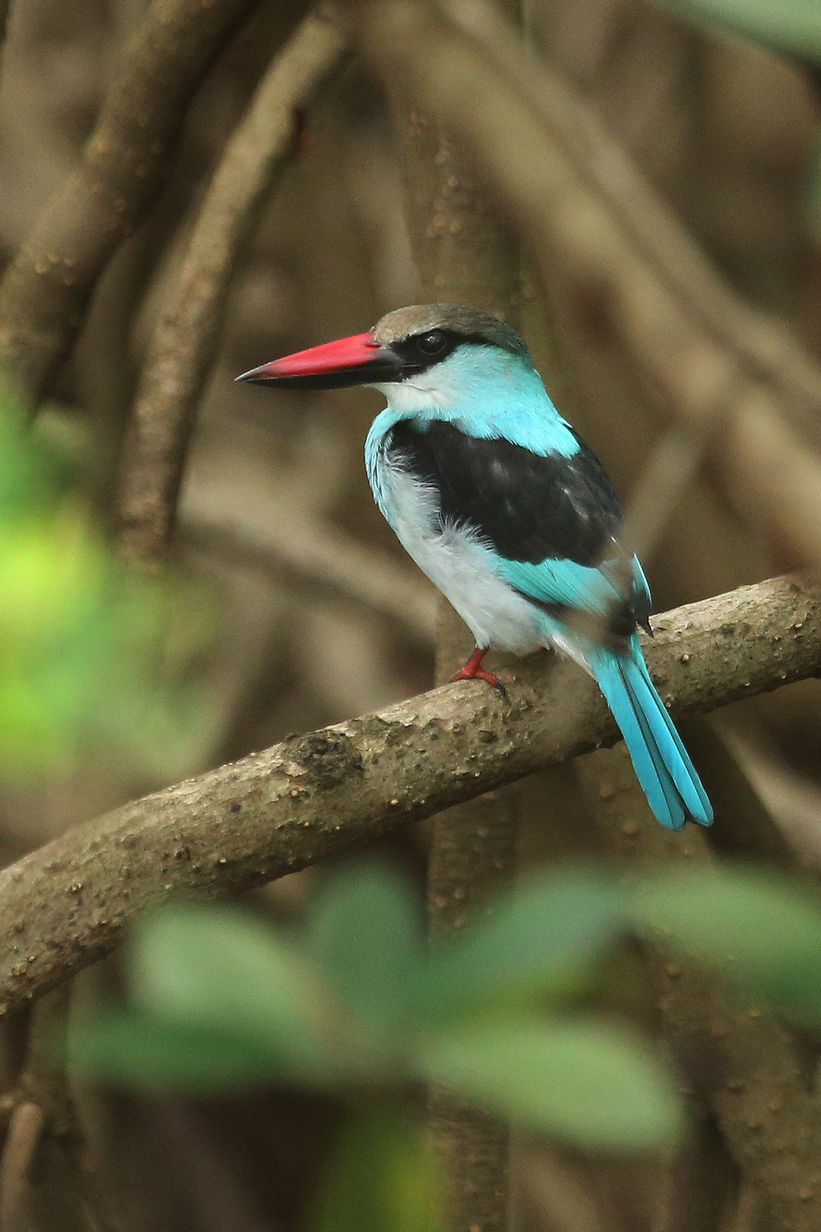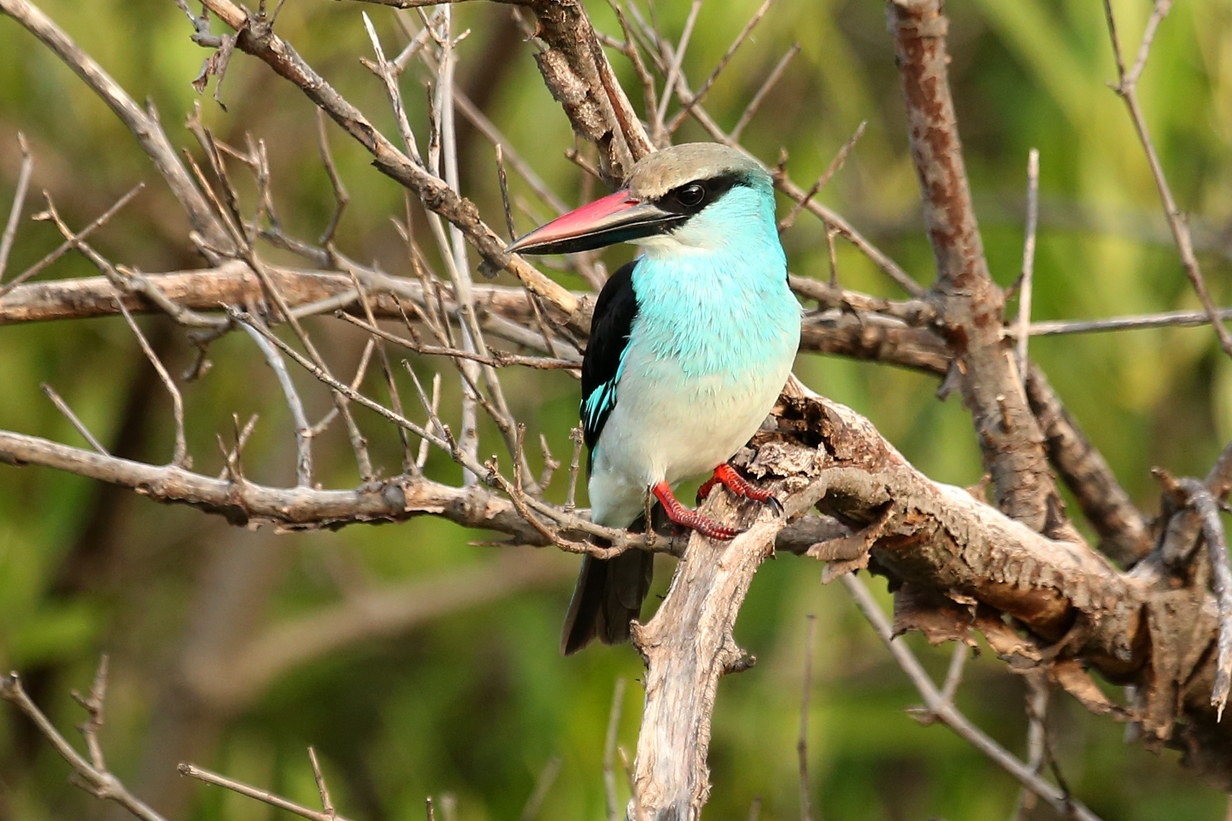 Blue-breasted kingfisher (adult)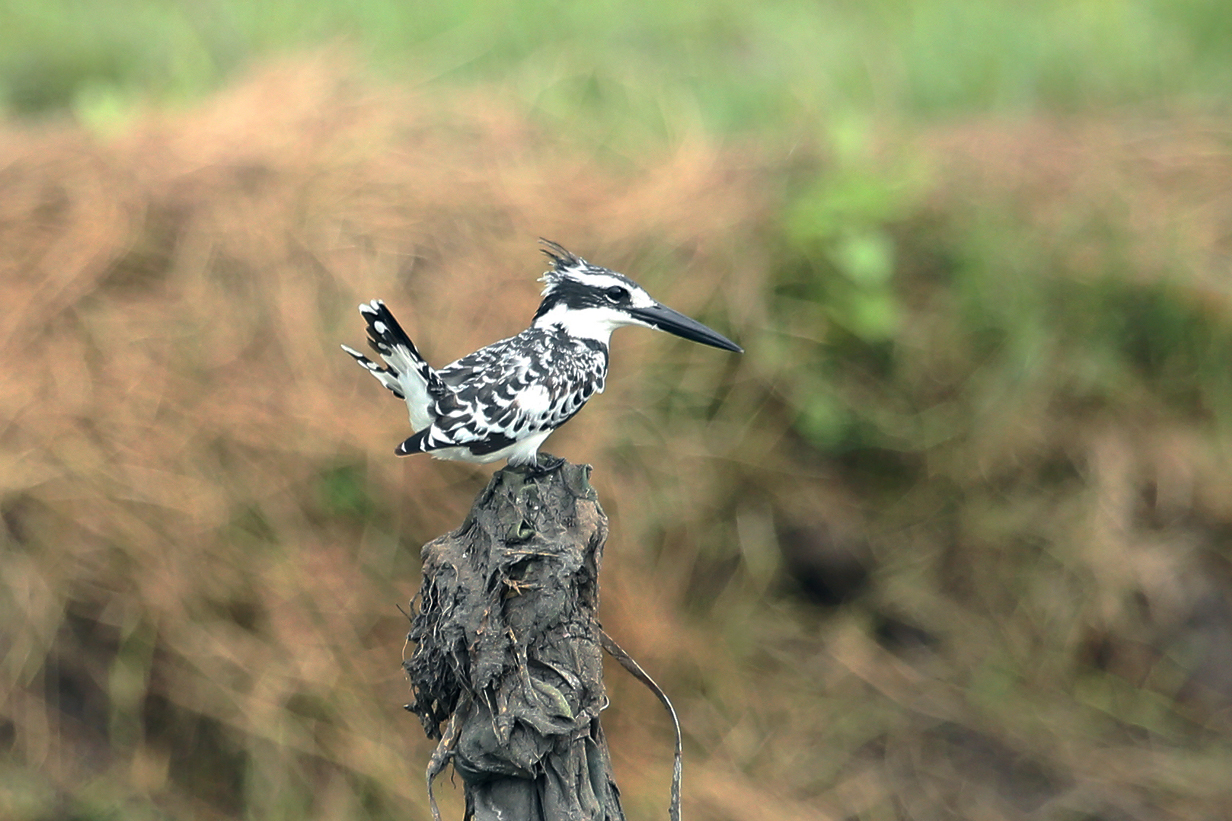 Pied kingfisher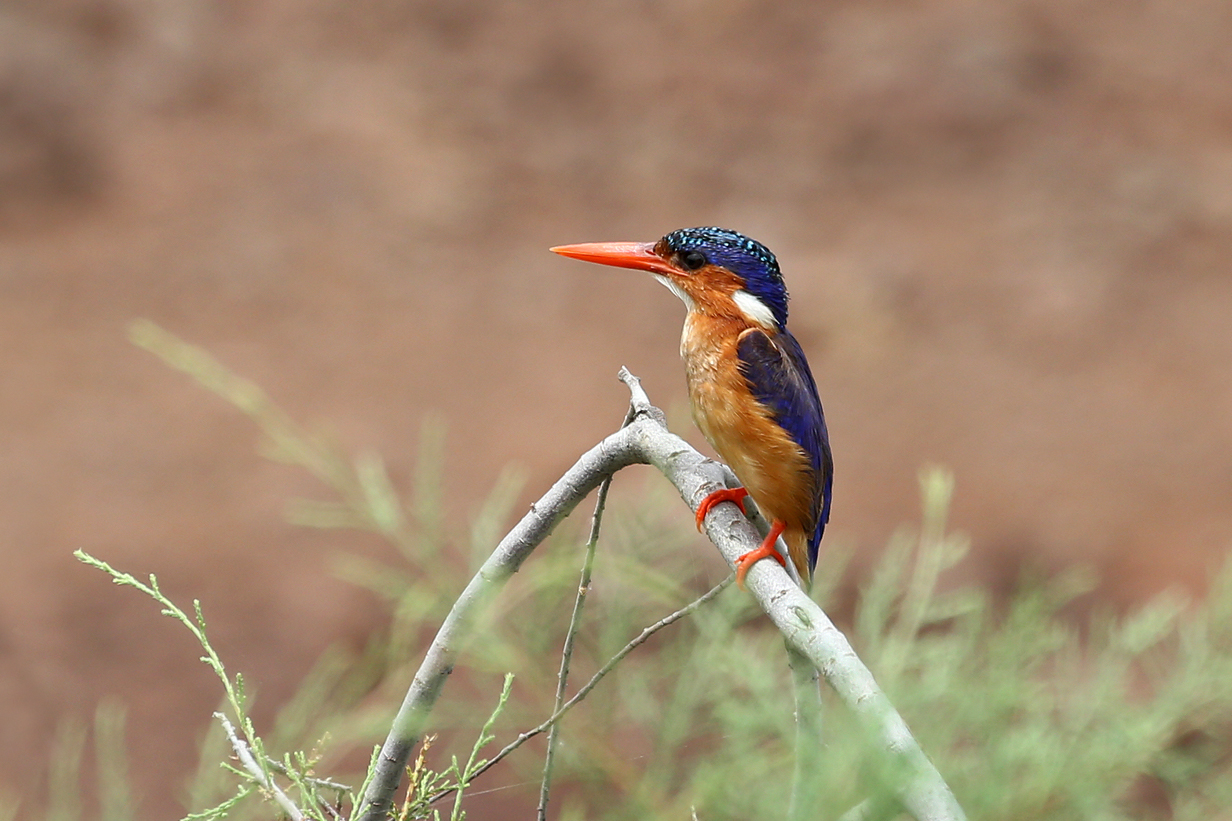 Malachite kingfisher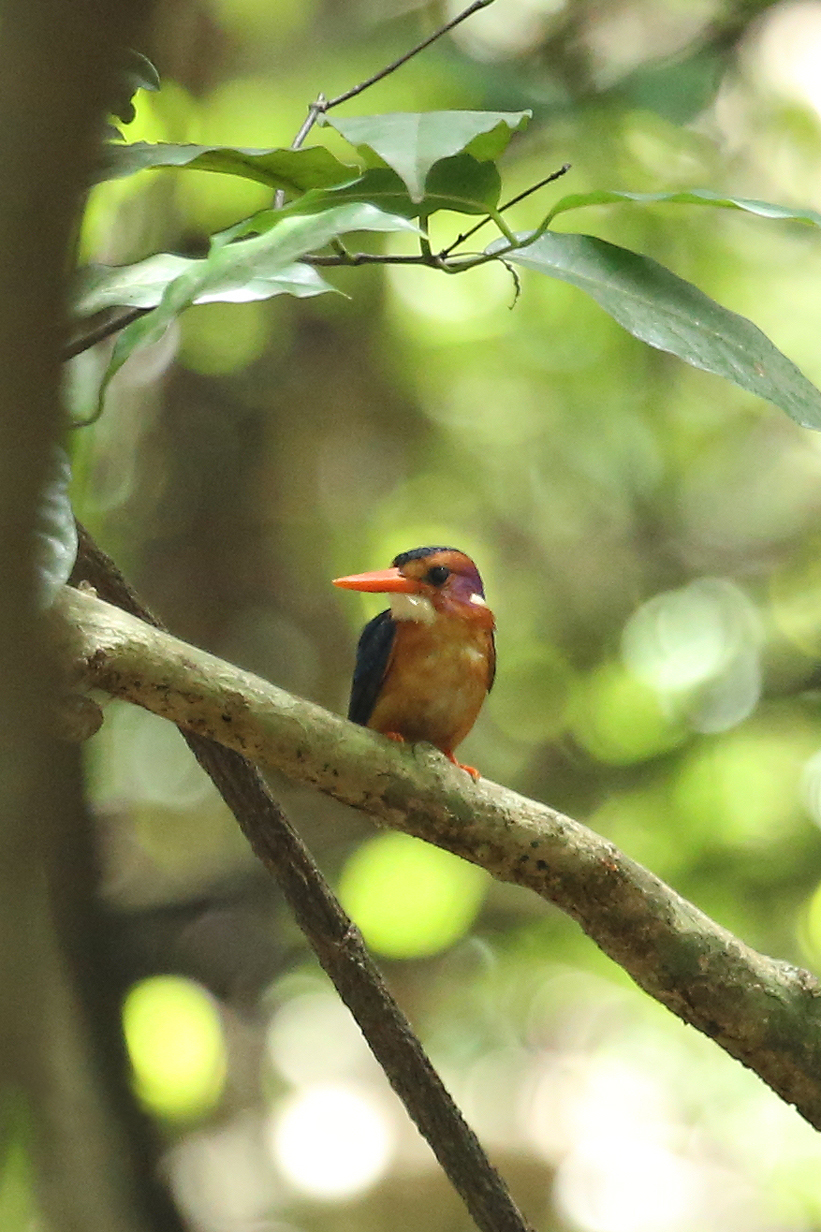 African pygmy kingfisher (This is John's life bird.)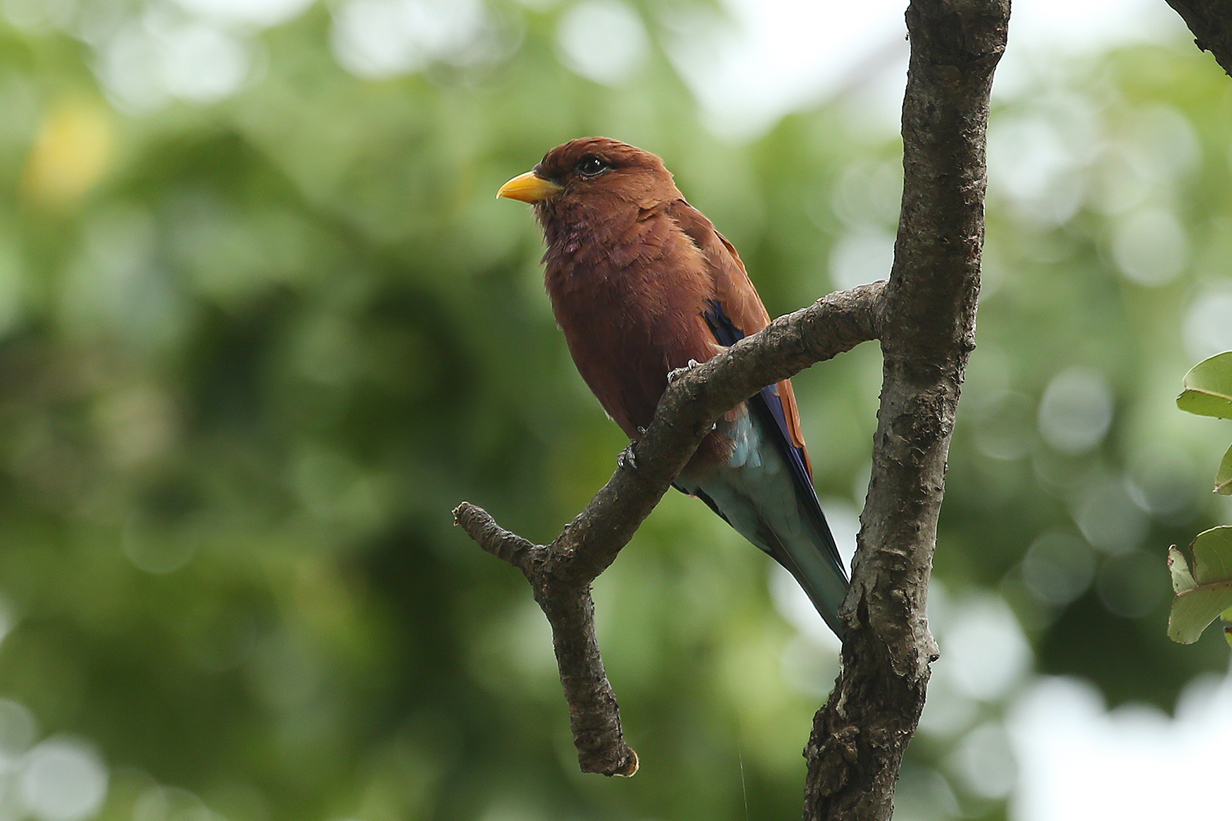 Broad-billed roller (This is our life bird.)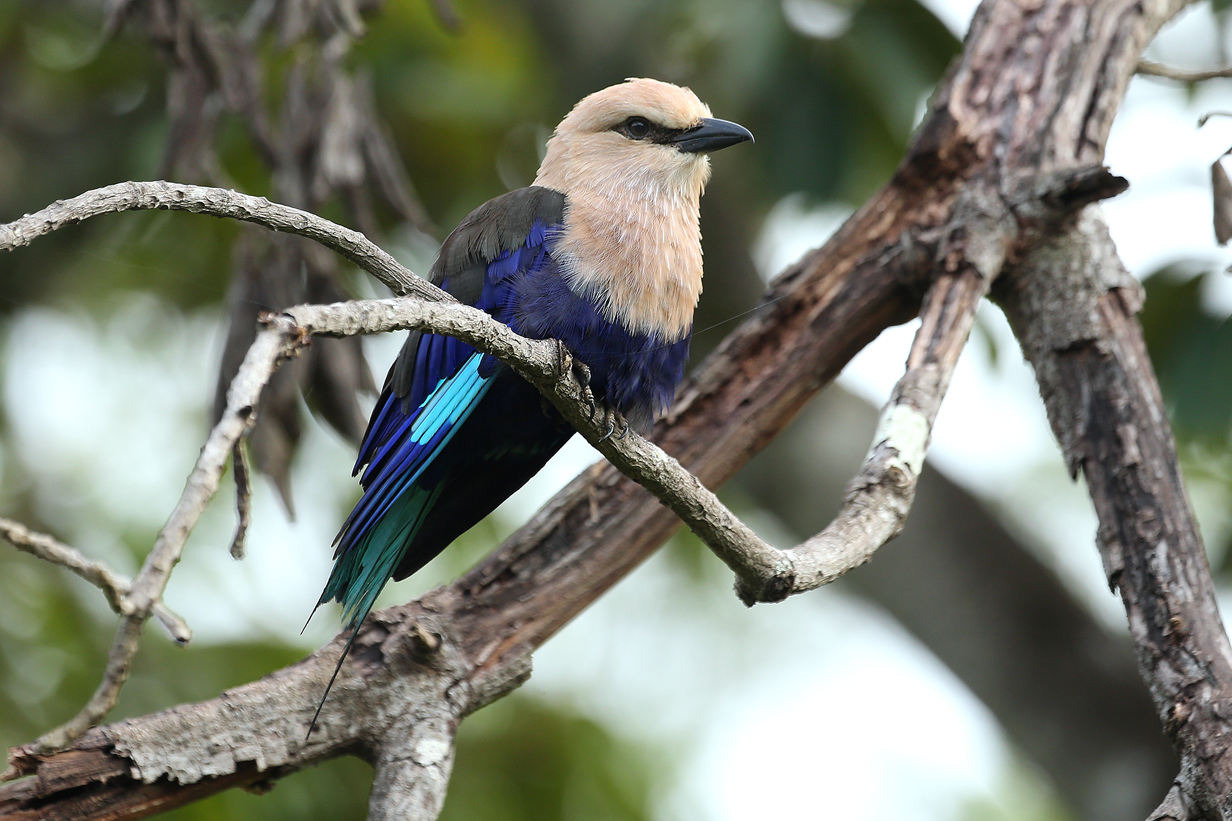 Blue-bellied roller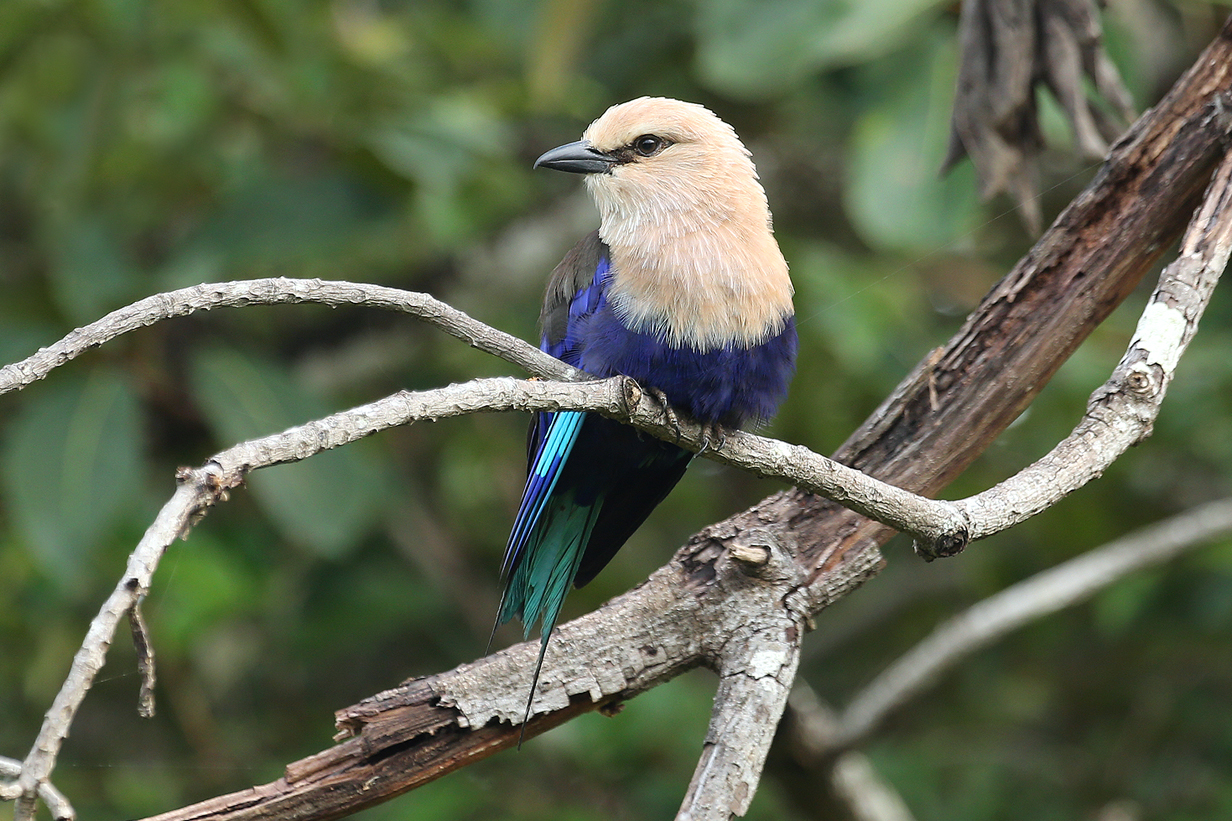 Blue-bellied roller (This is Mary's life bird.)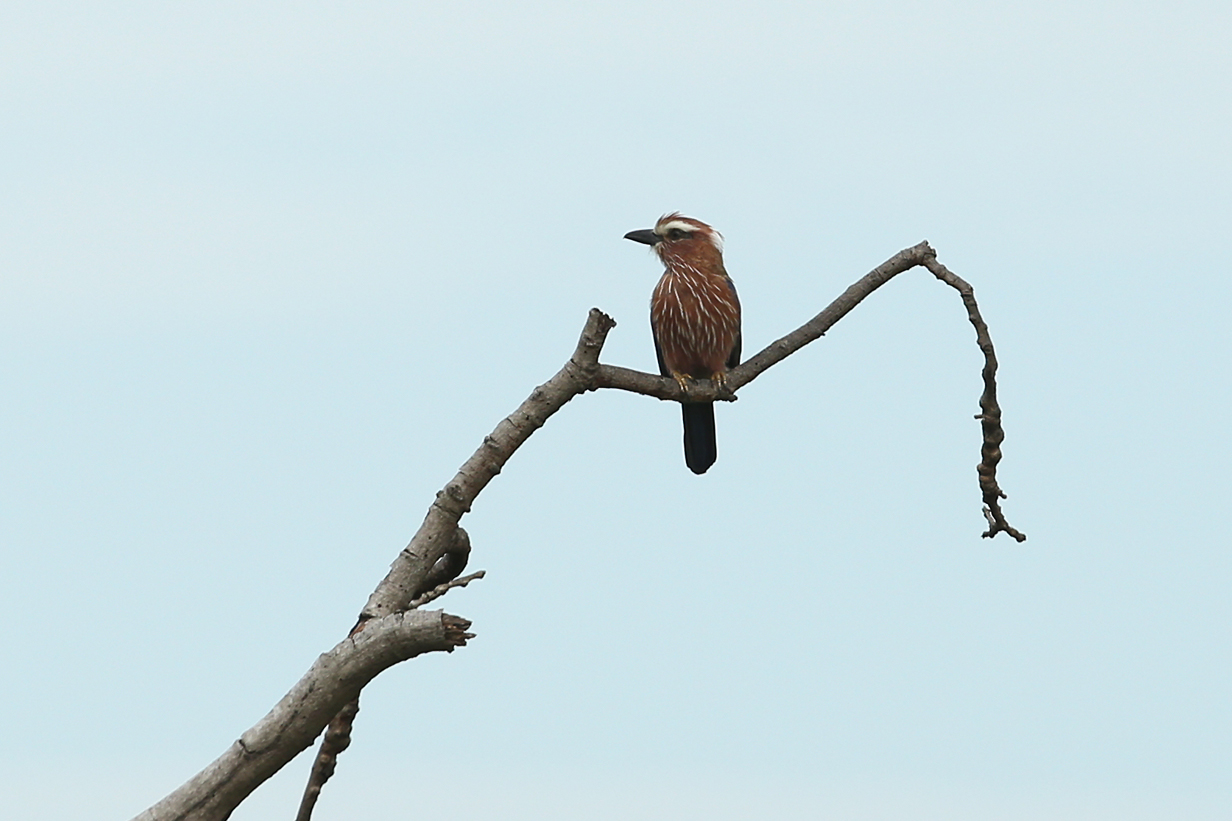 Purple roller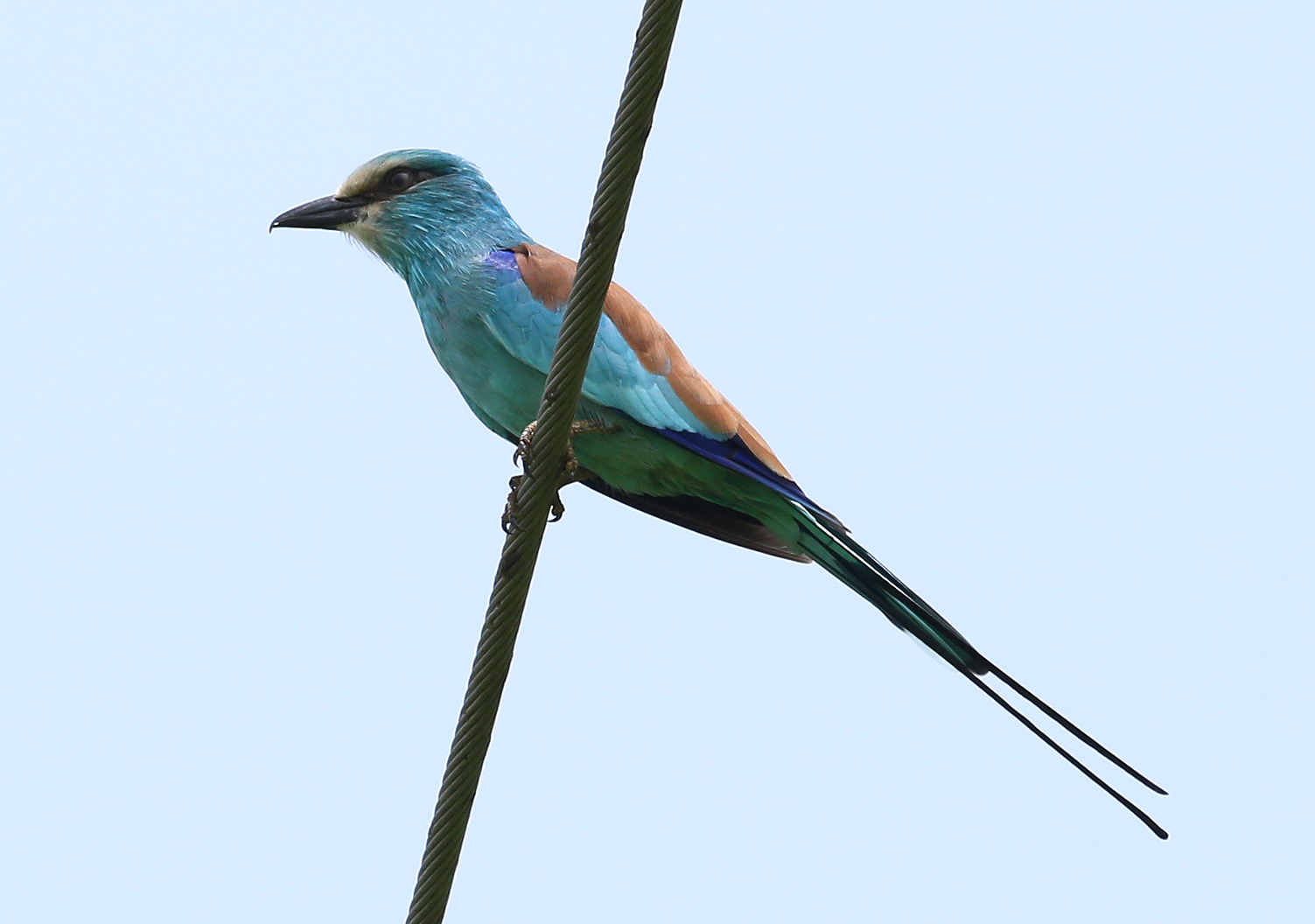 Abysinnian roller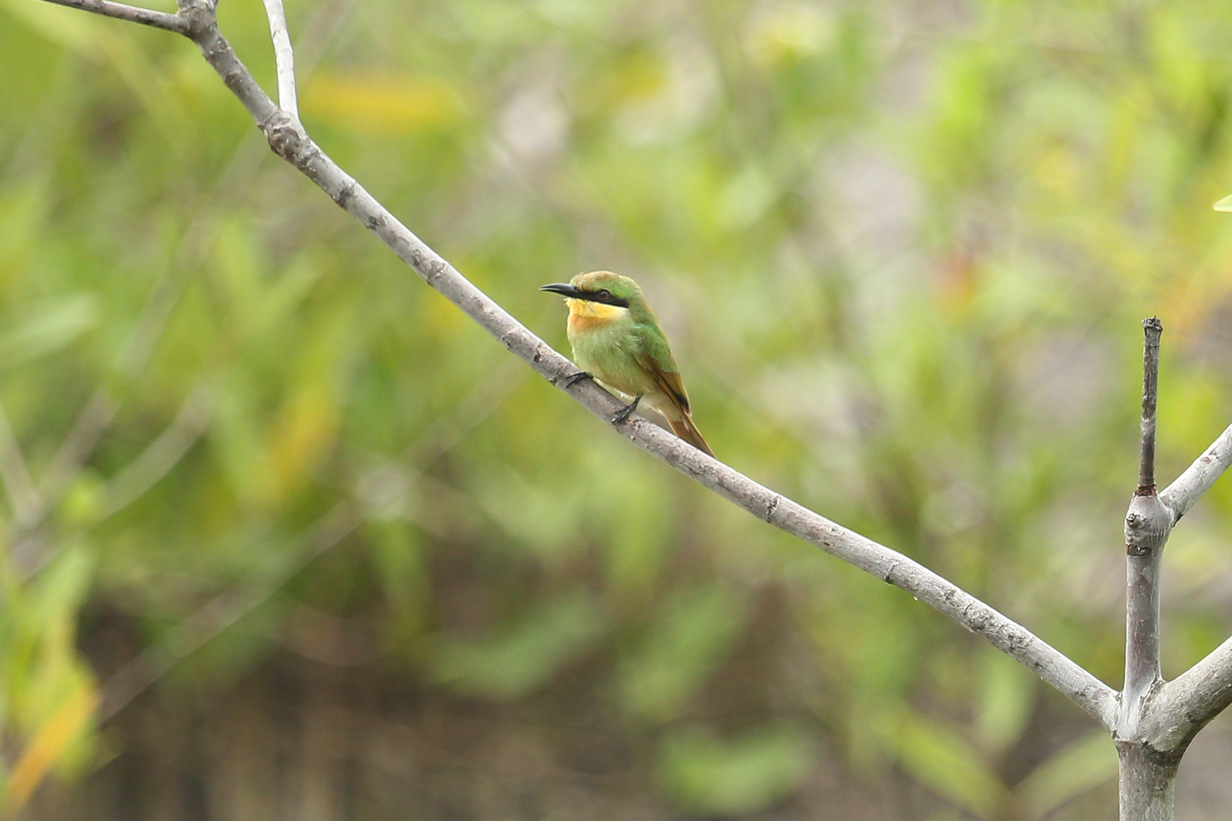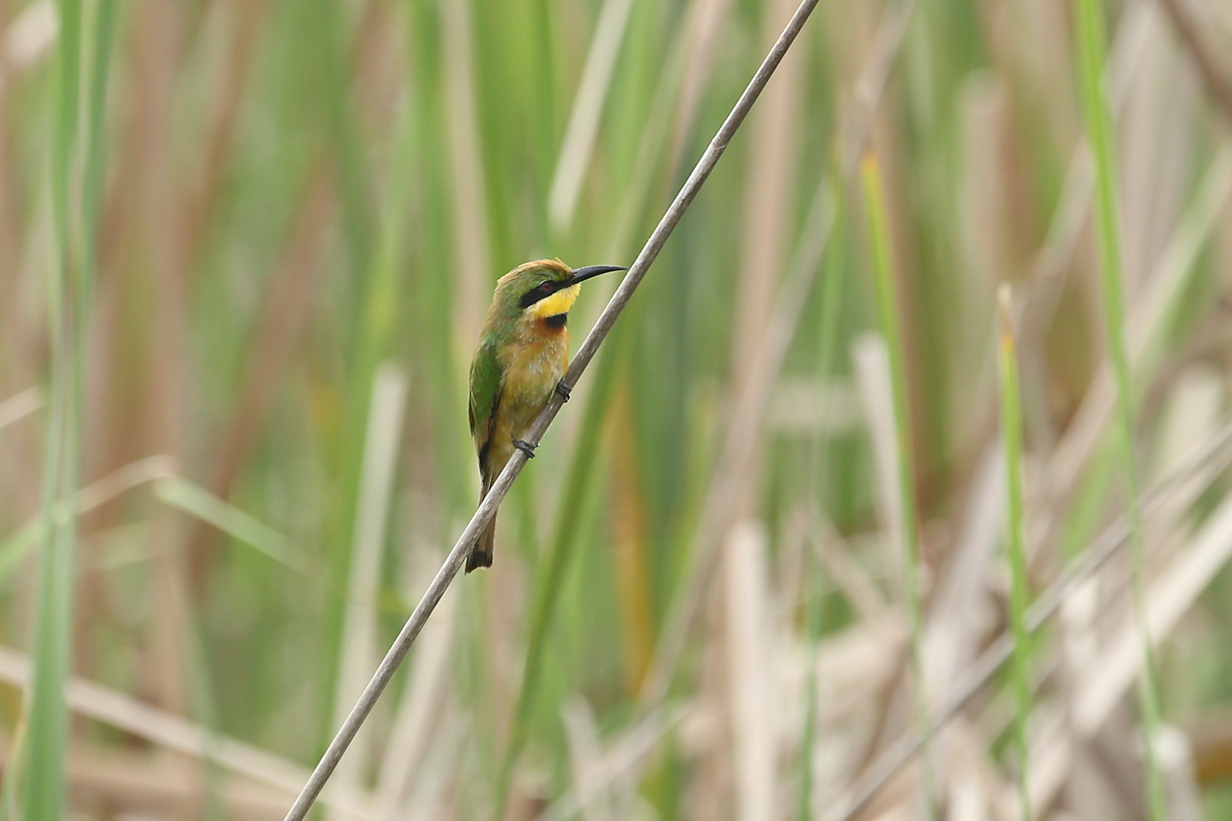 Little bee-eater
Red-throated bee-eater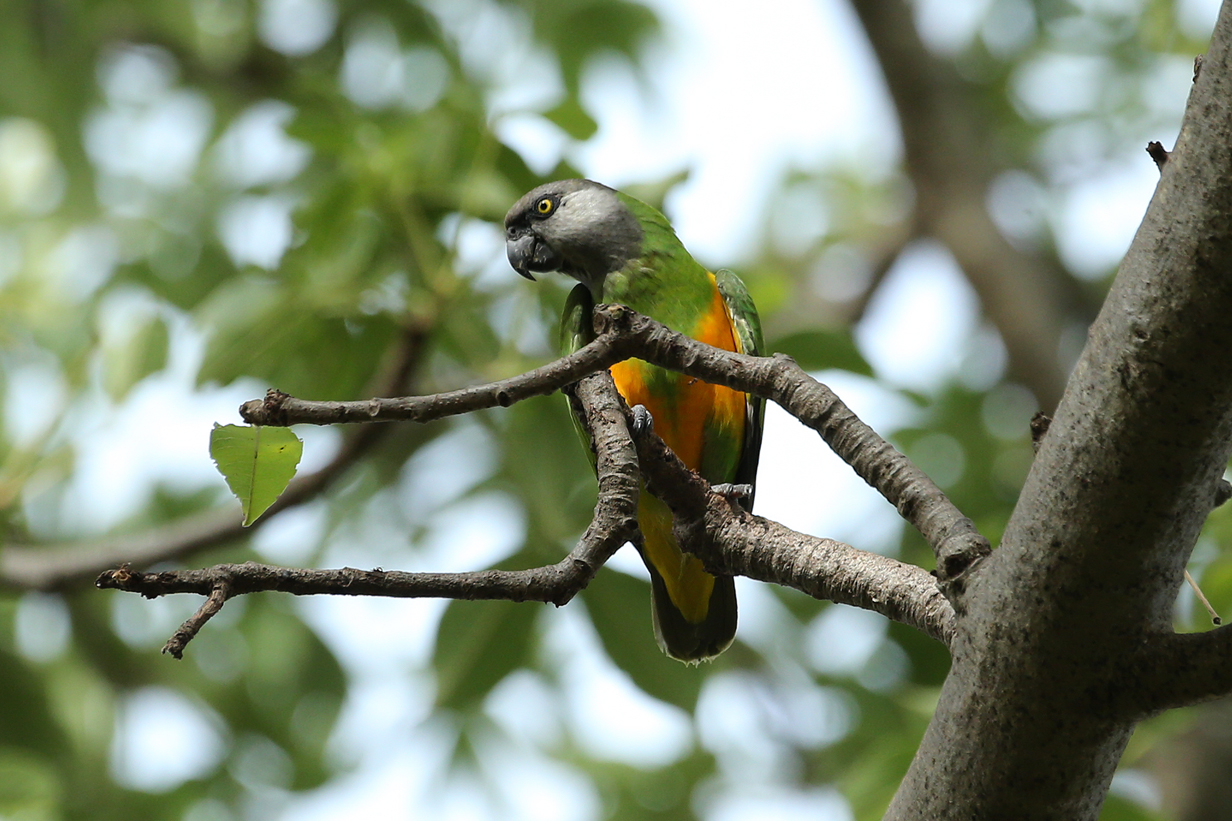 Senegal parrot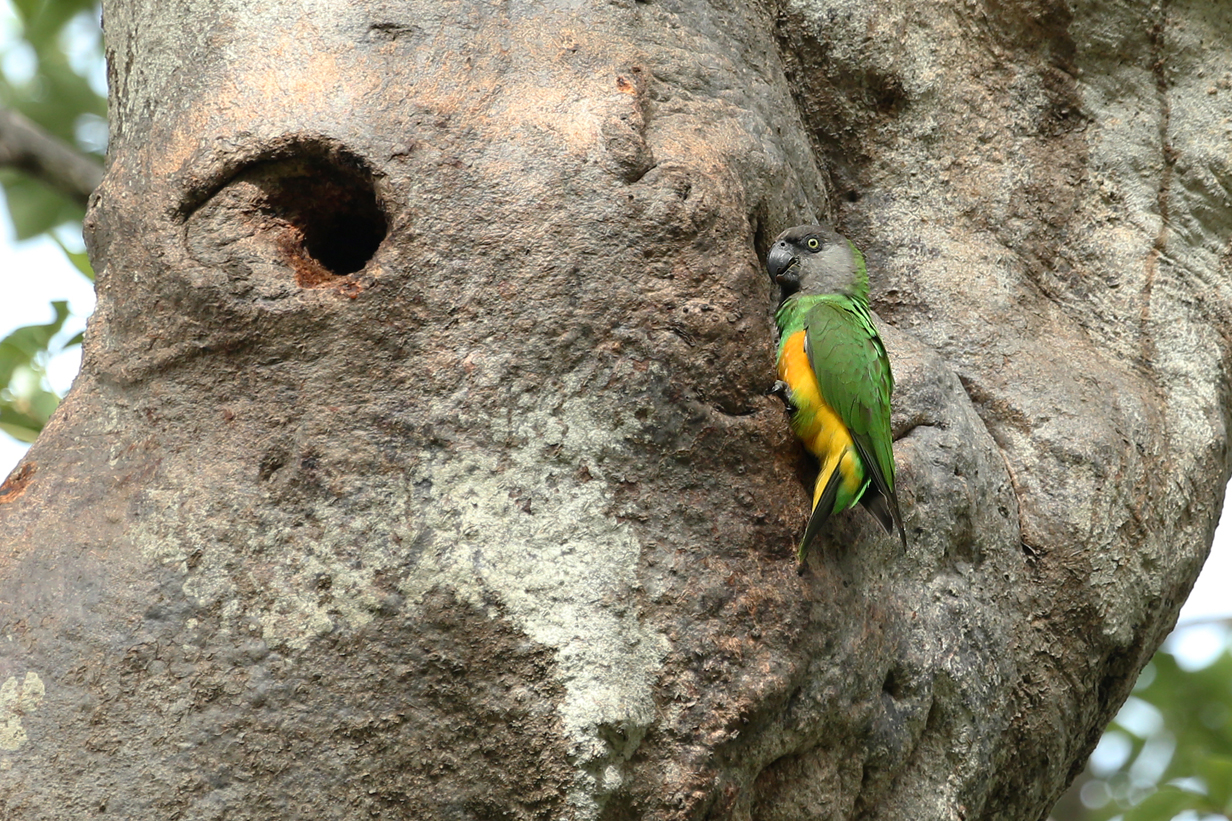 Senegal parrot at nest hole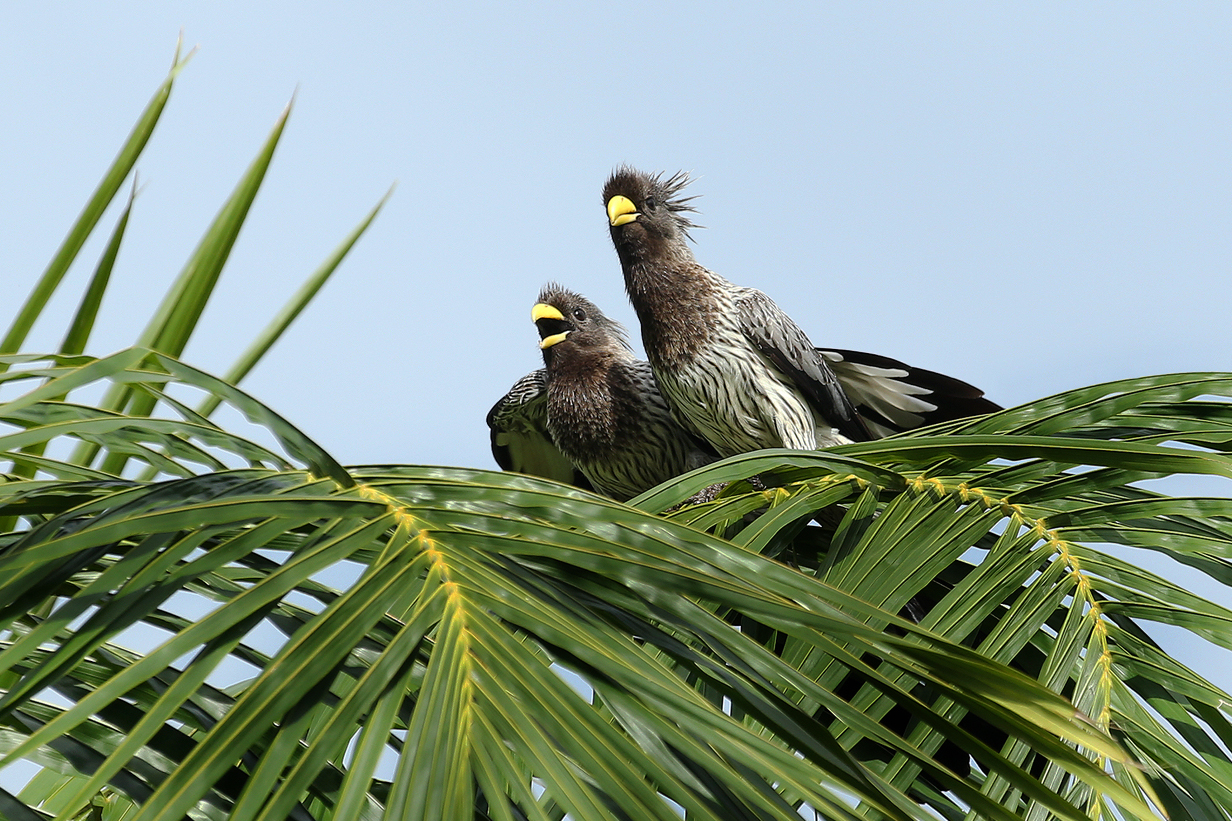 Western gray plantain-eater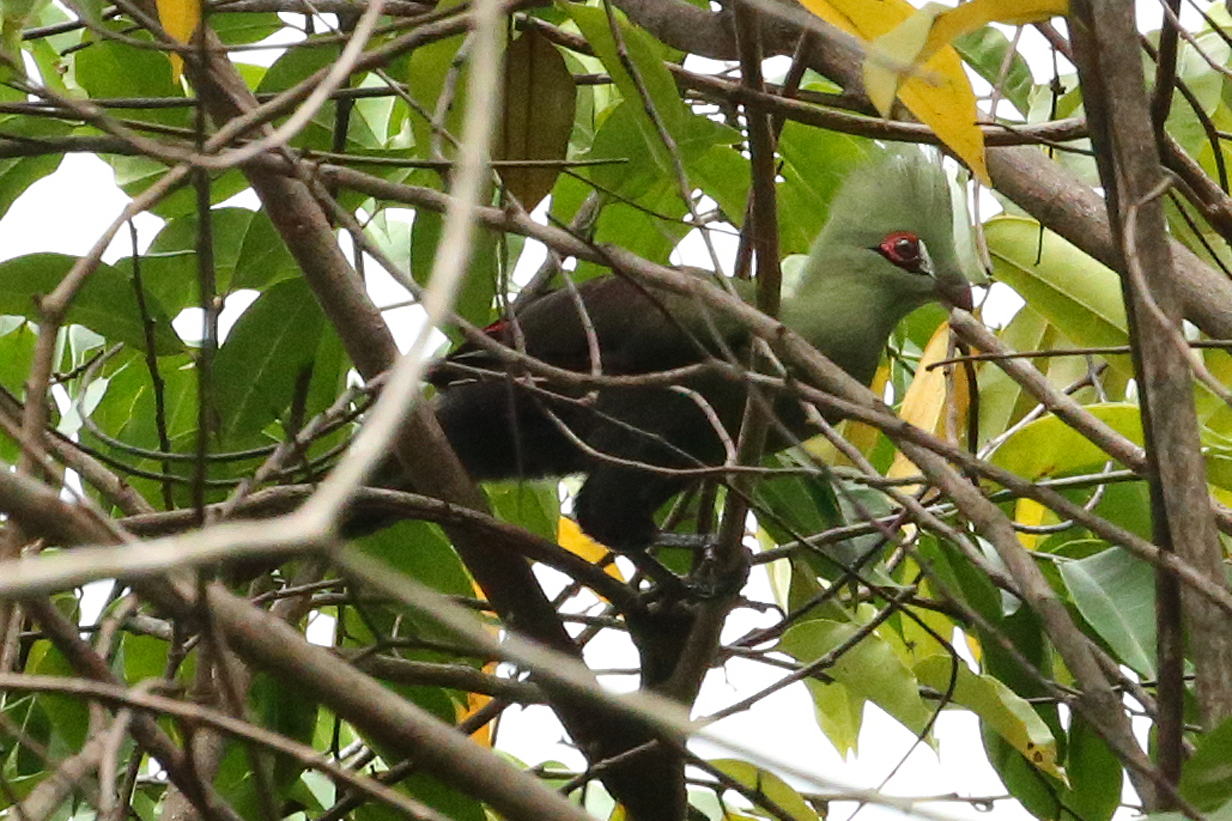 Guinea turaco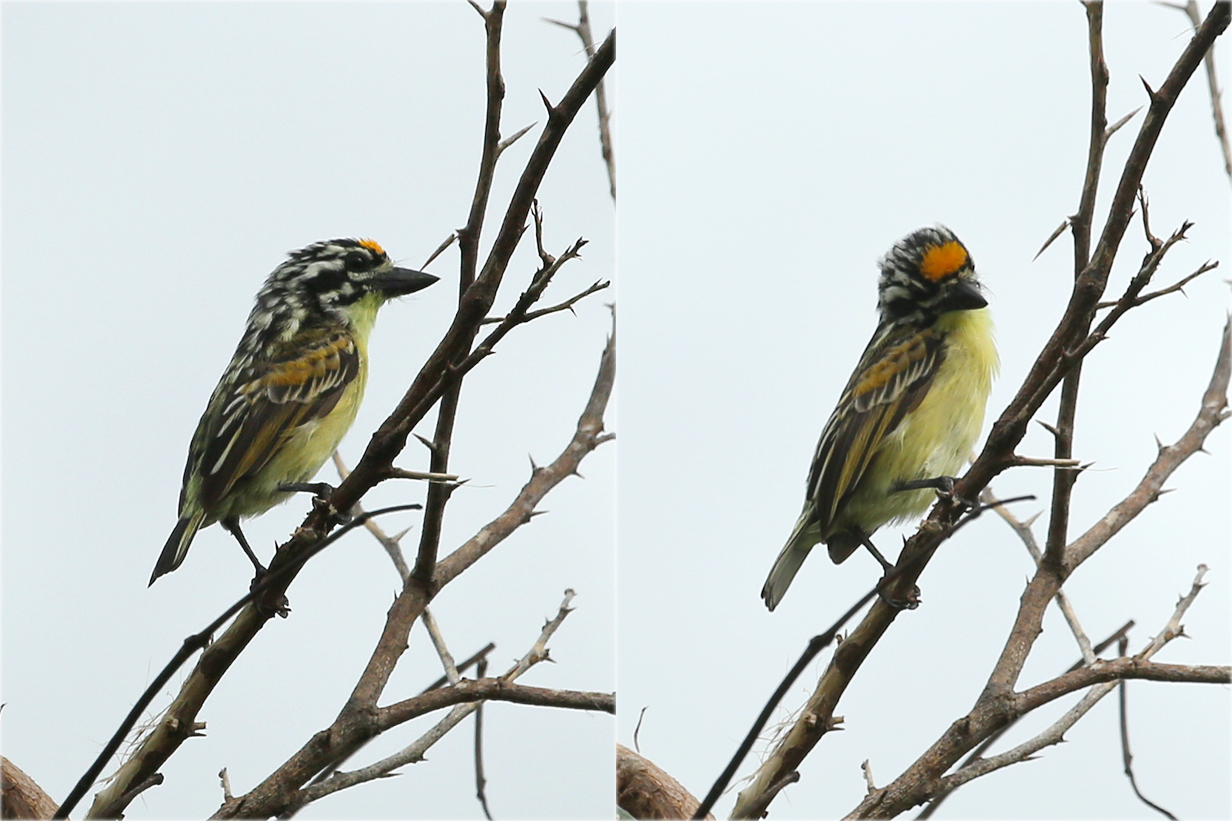 Yellow-fronted tinkerbird (This is our life bird.)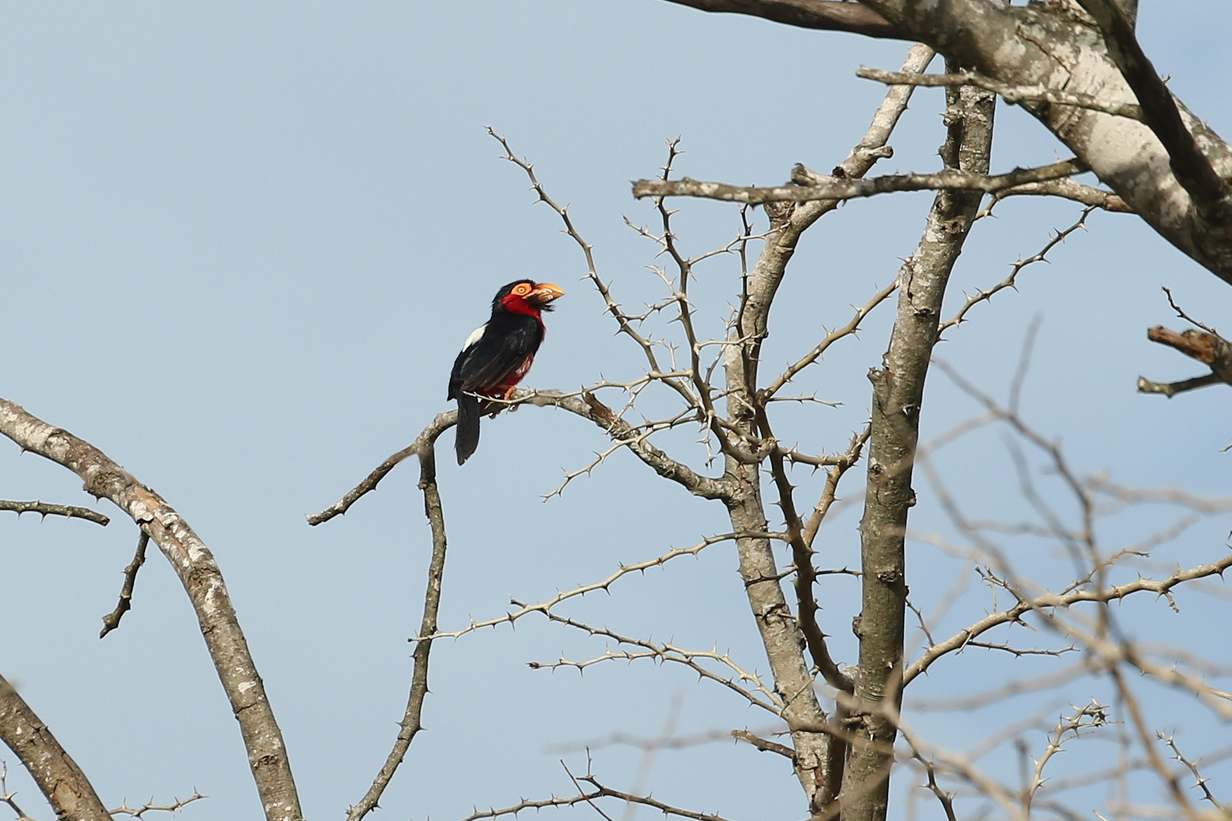 Bearded barbet (This is our life bird.)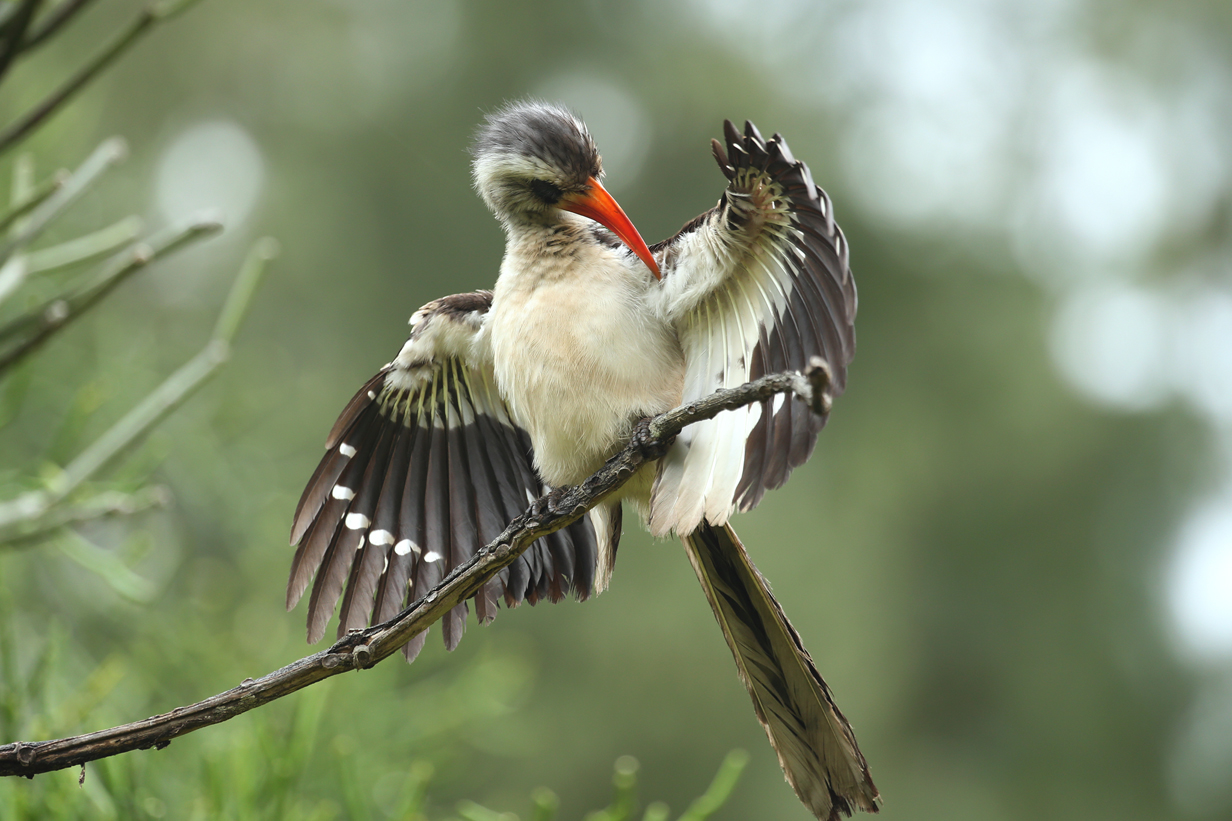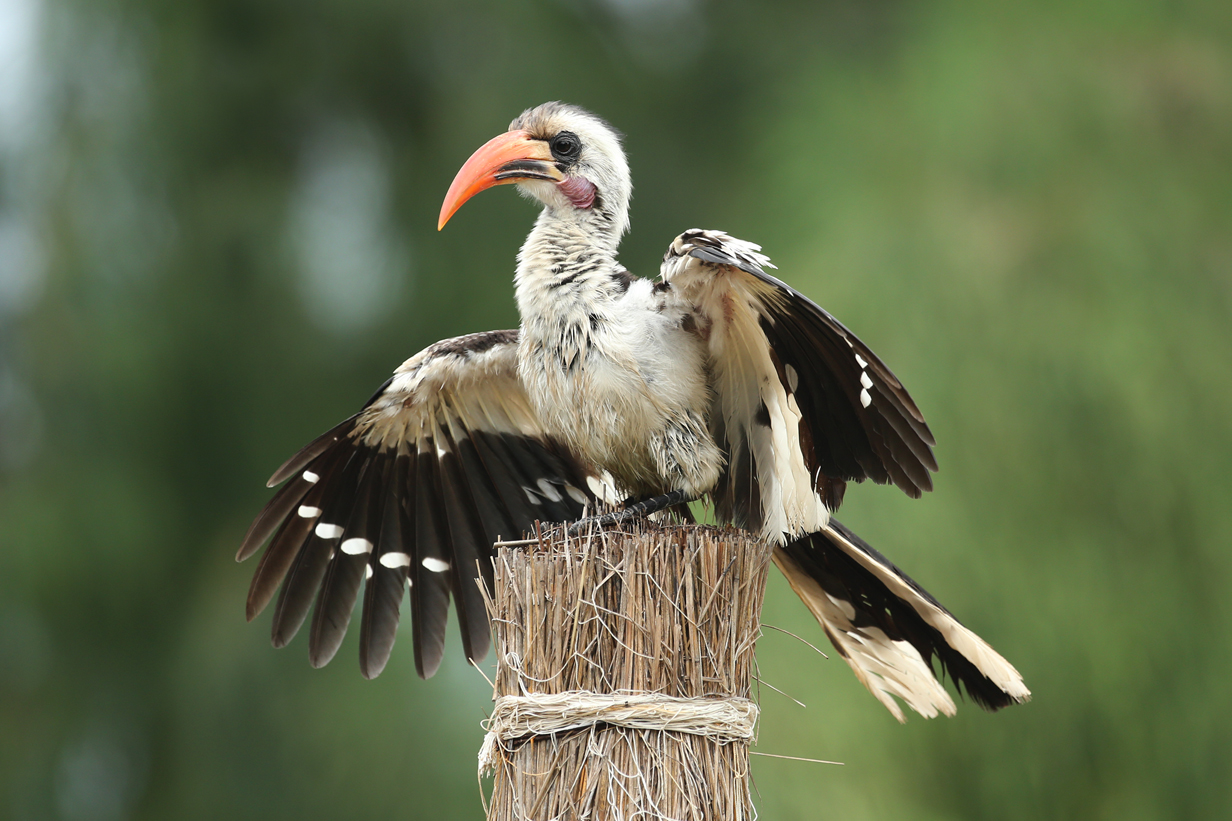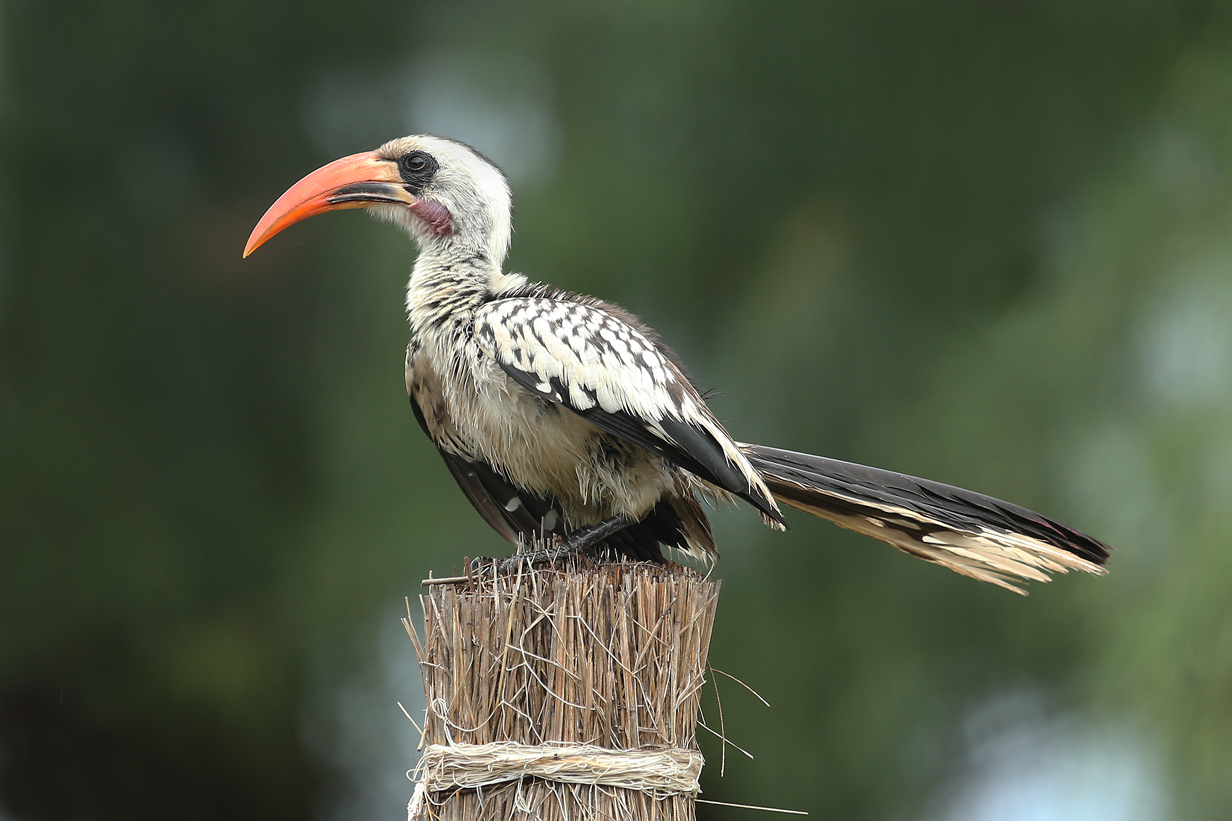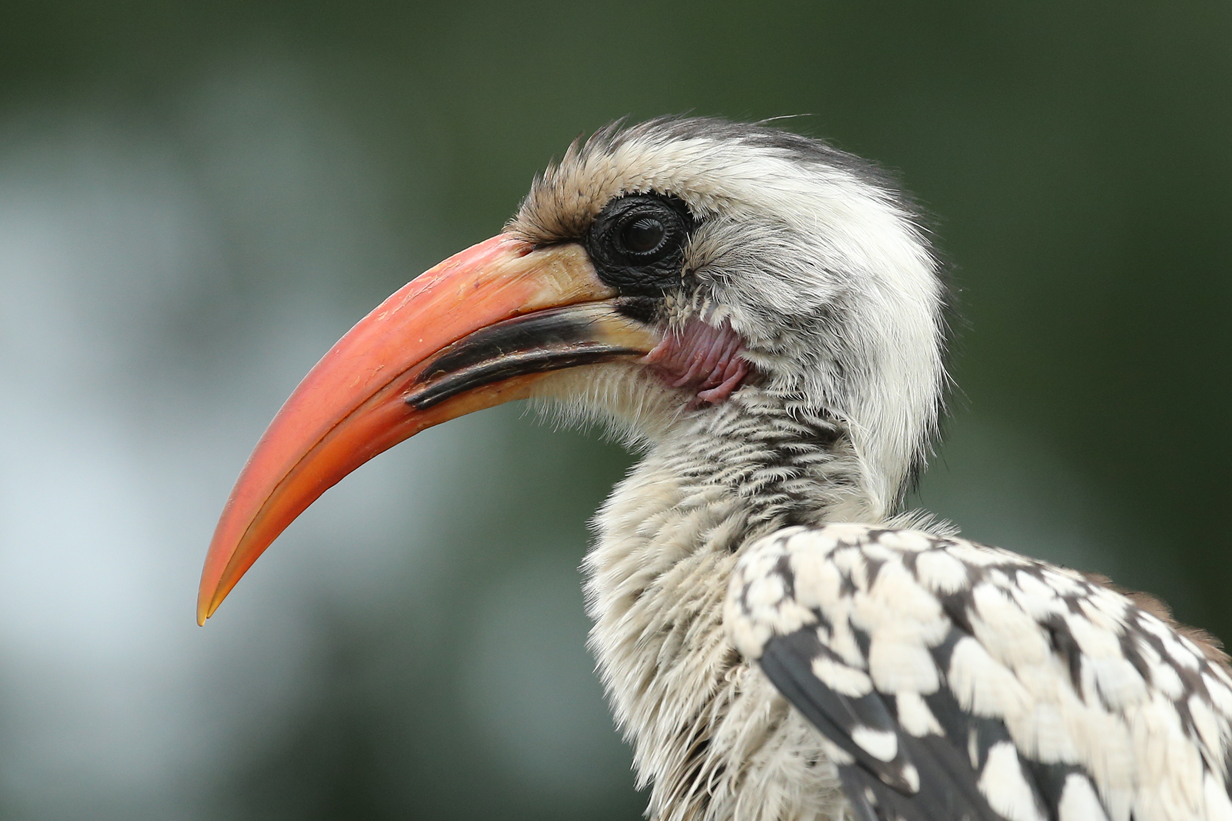 Western red-billed hornbill (wet and preening after rainfall)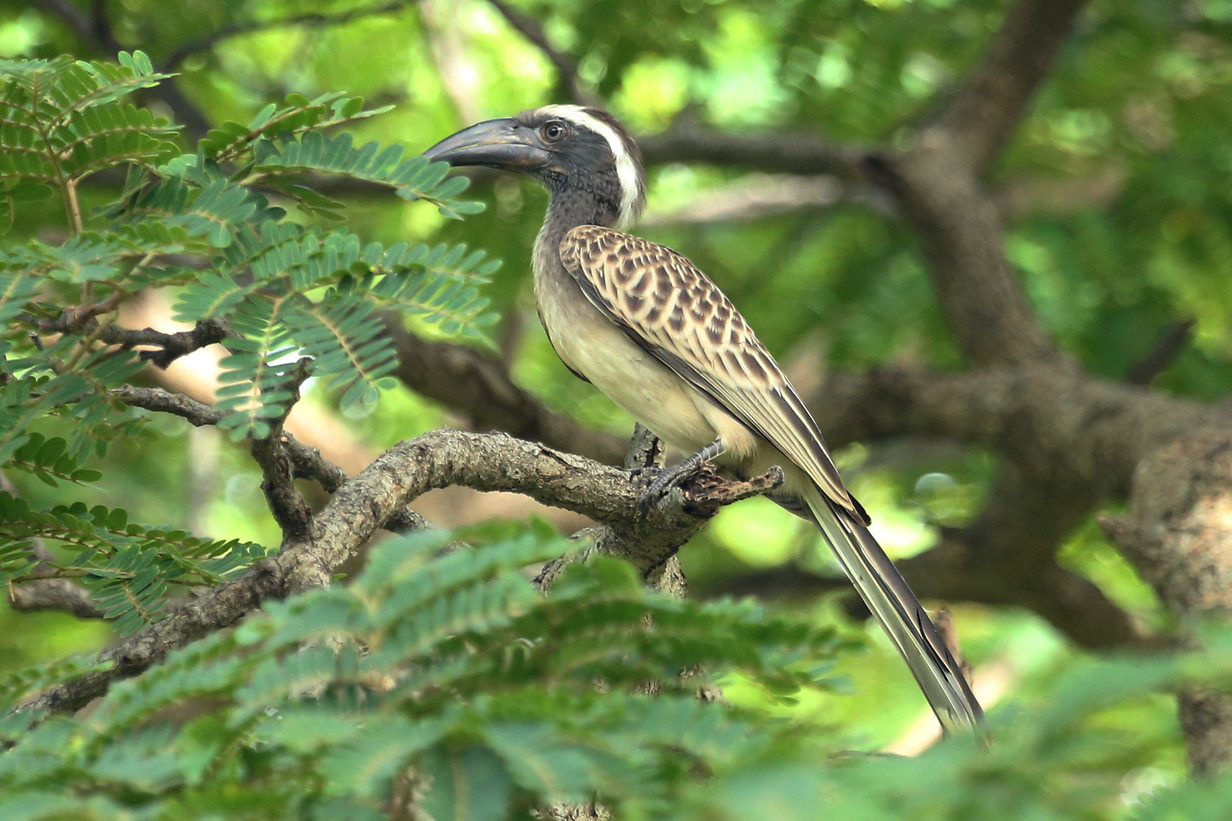 African gray hornbill
Fine-spotted woodpecker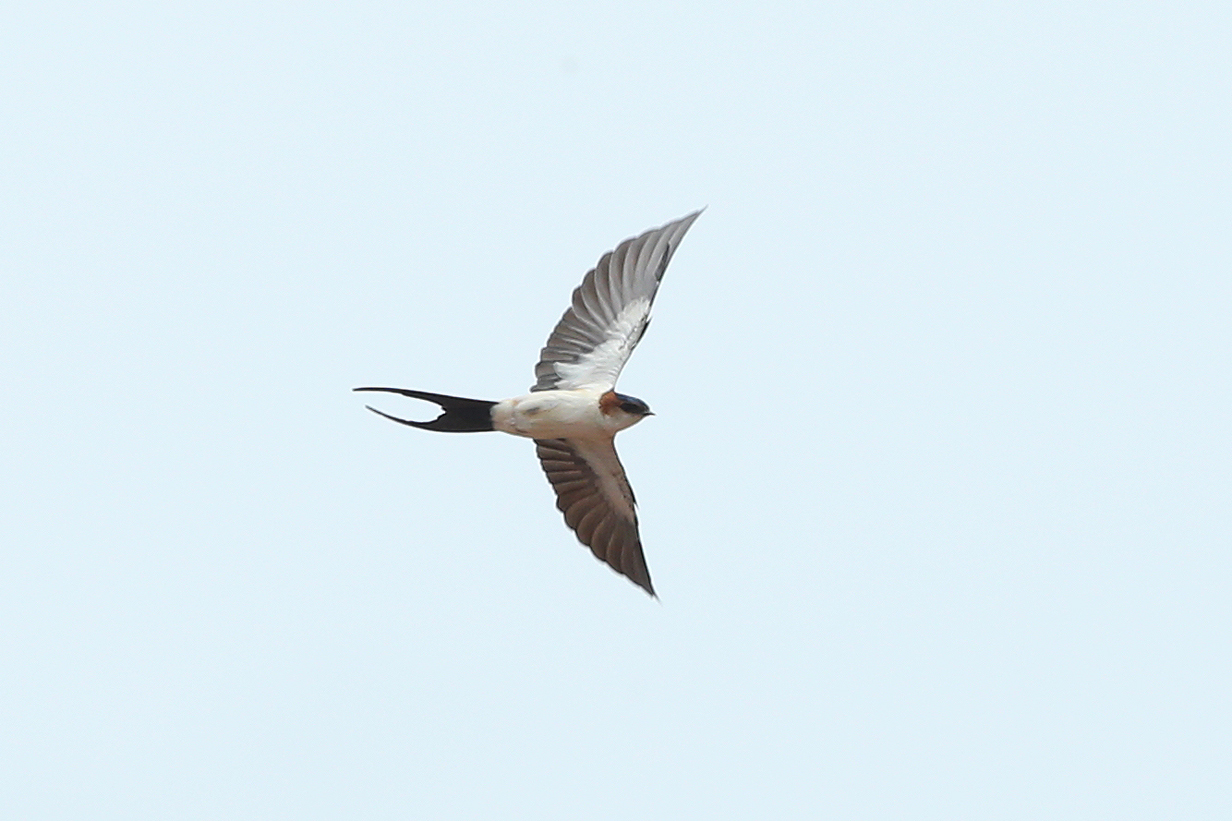 Red-rumped swallow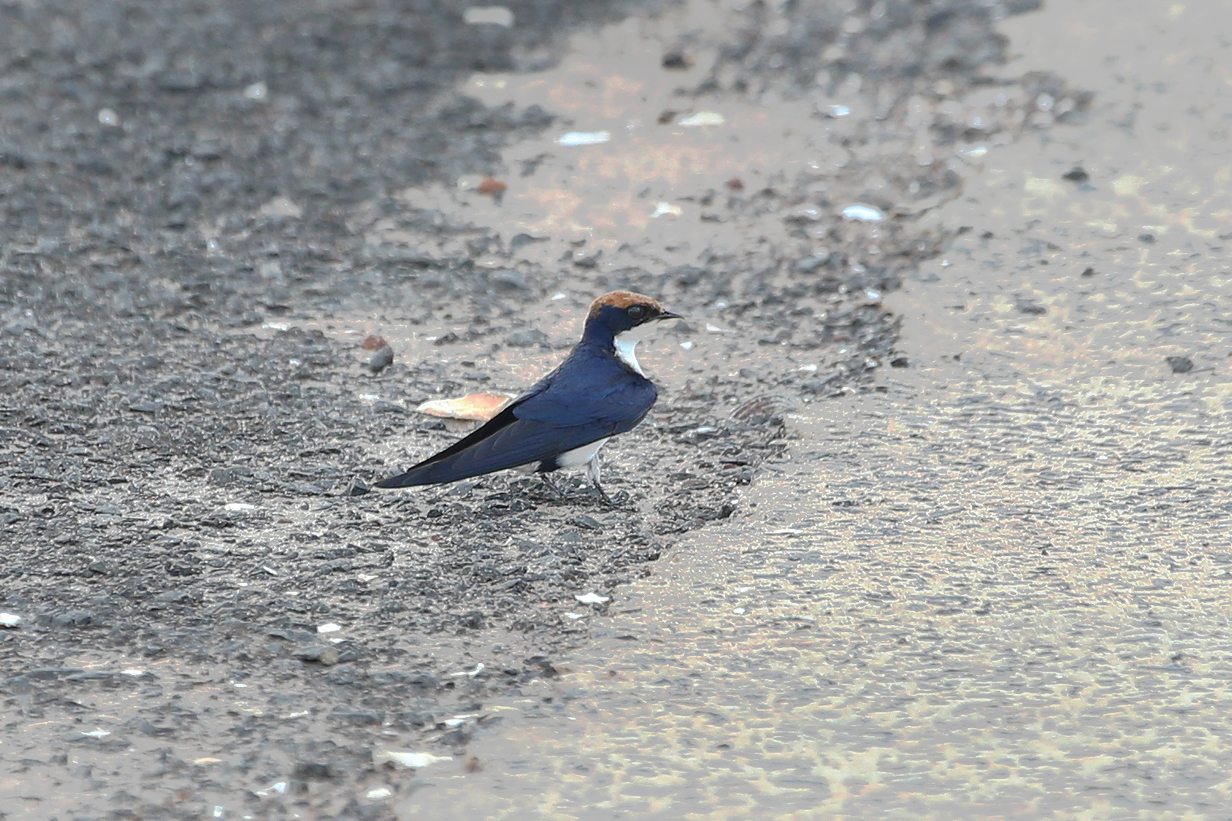 Wire-tailed swallow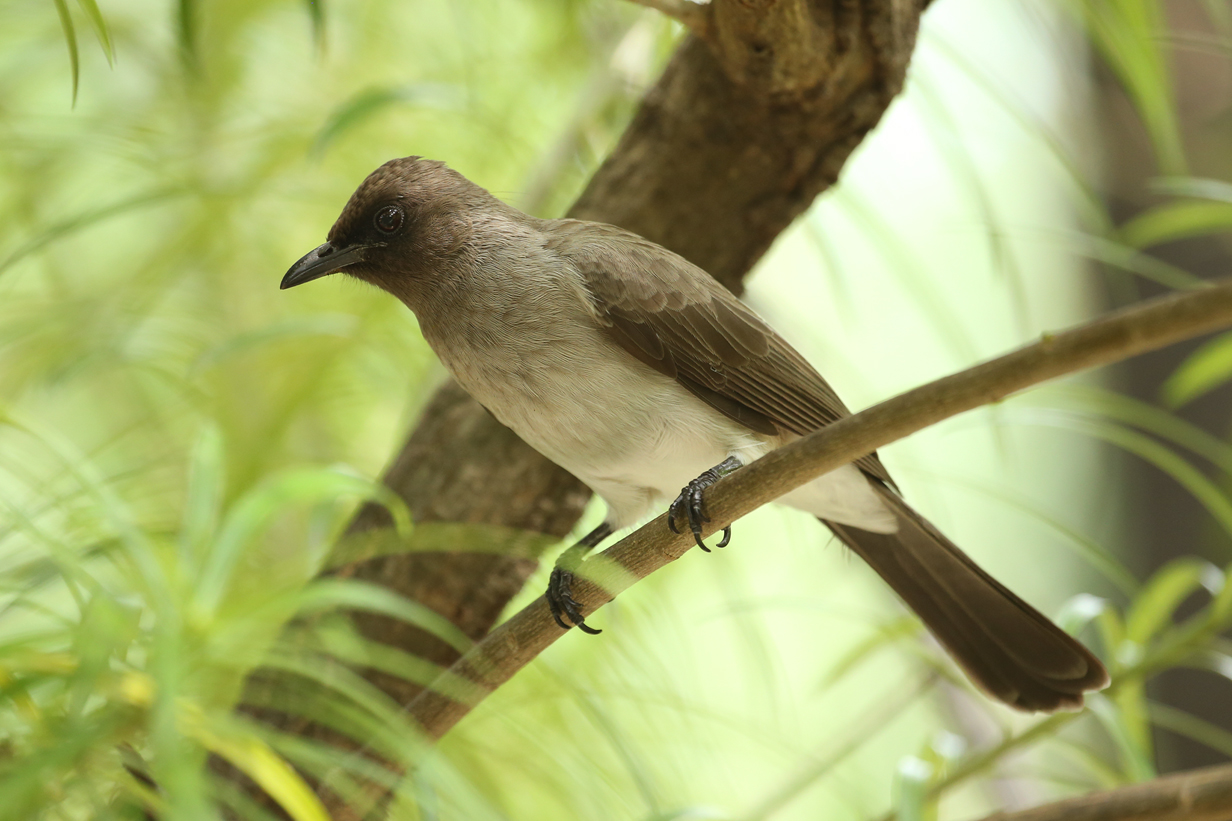 Common bulbul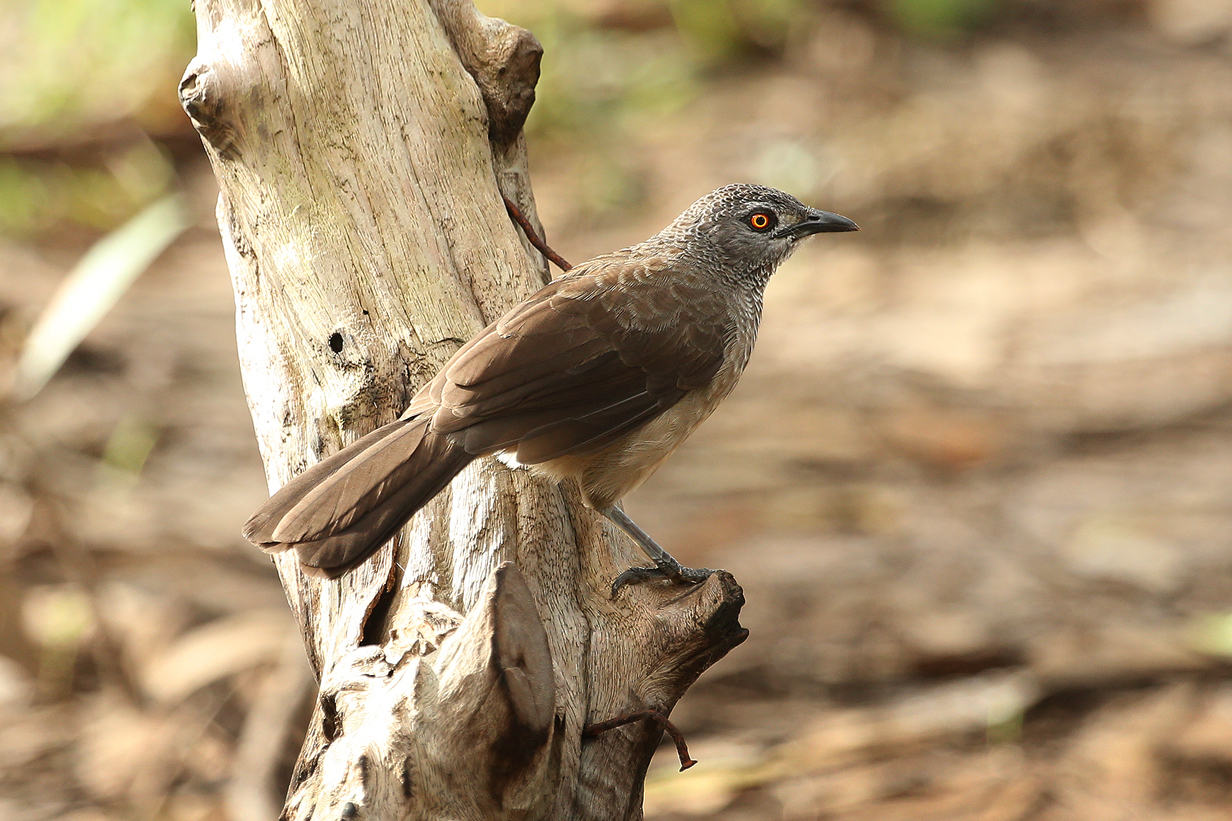 Brown babbler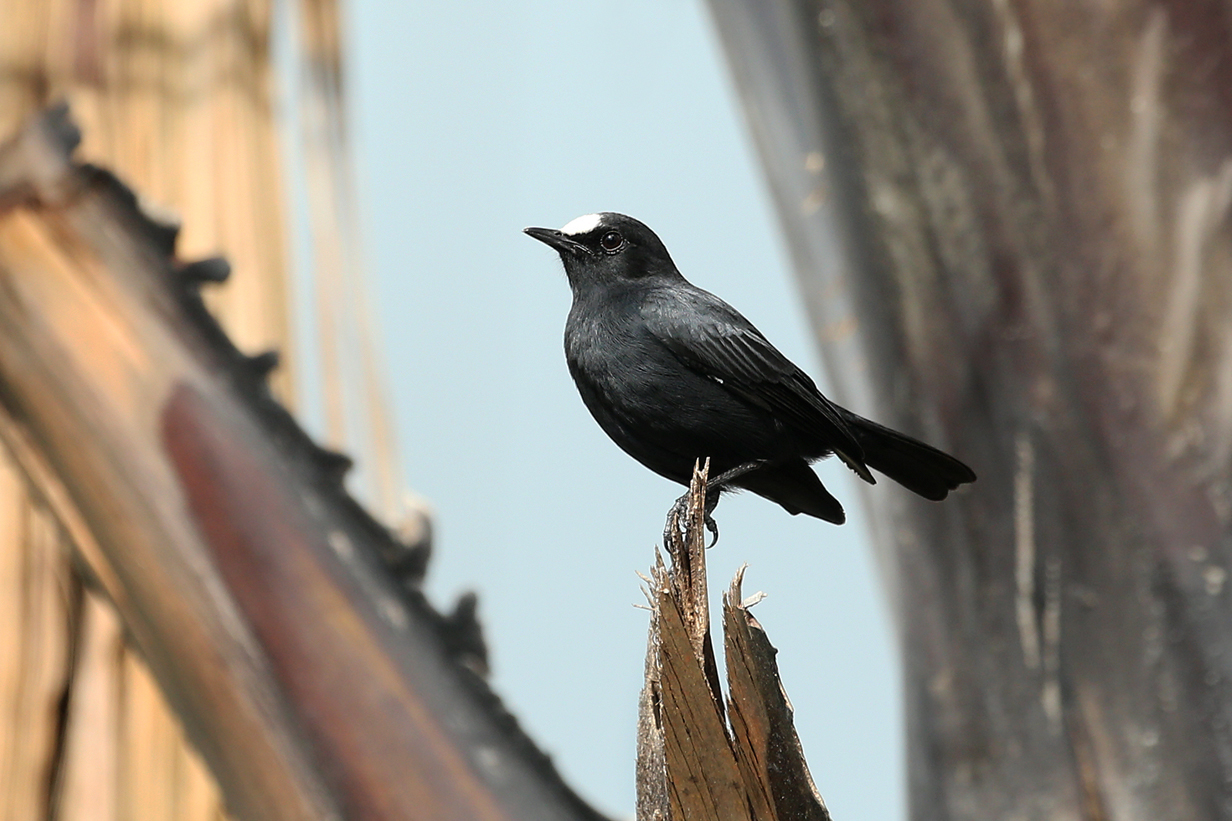 White-fronted black-chat (male)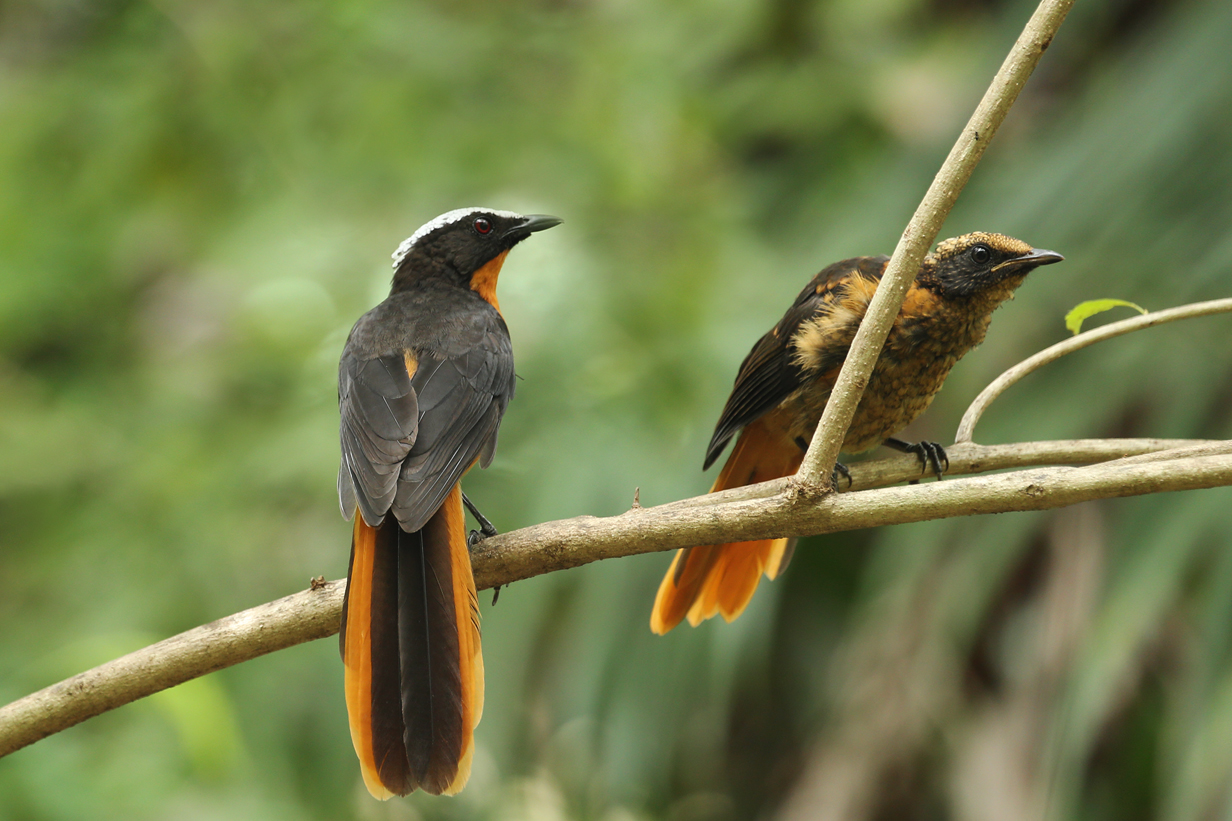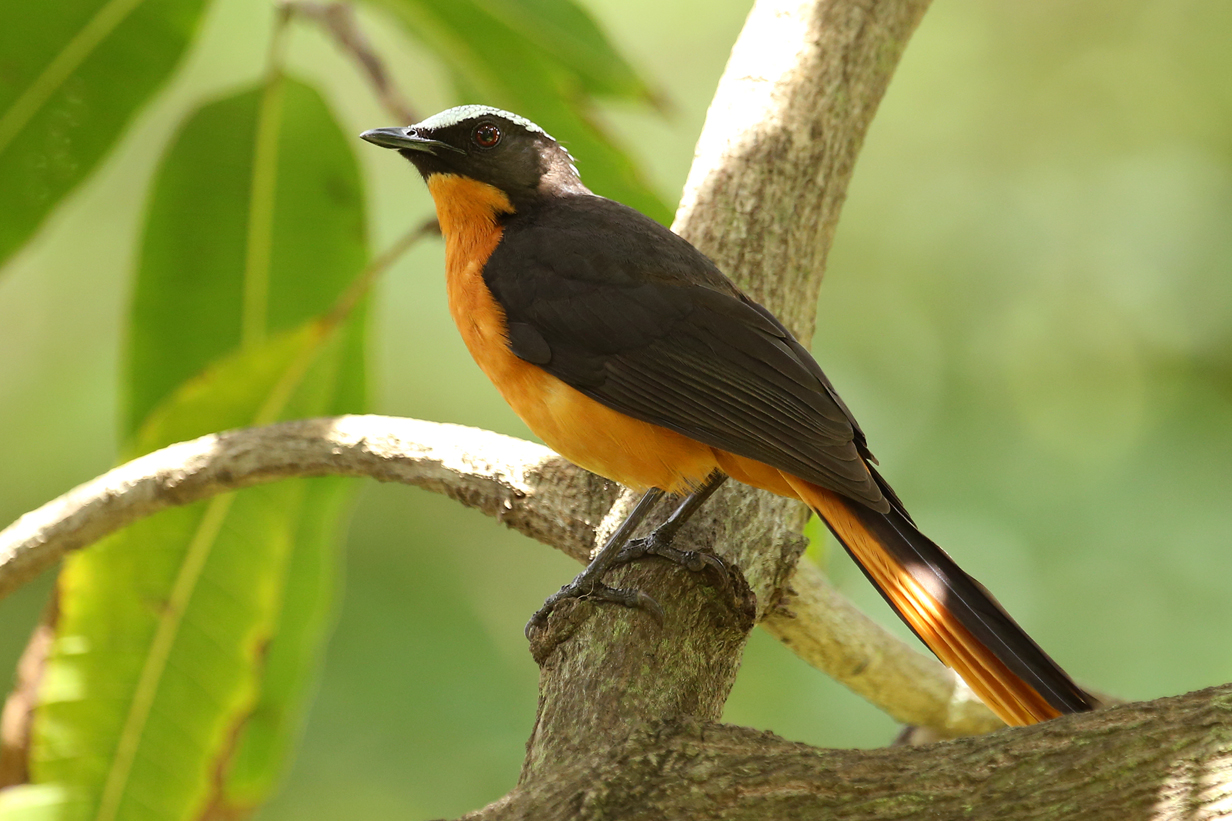 White-crowned robin-chat (with juvenile bird in upper photo)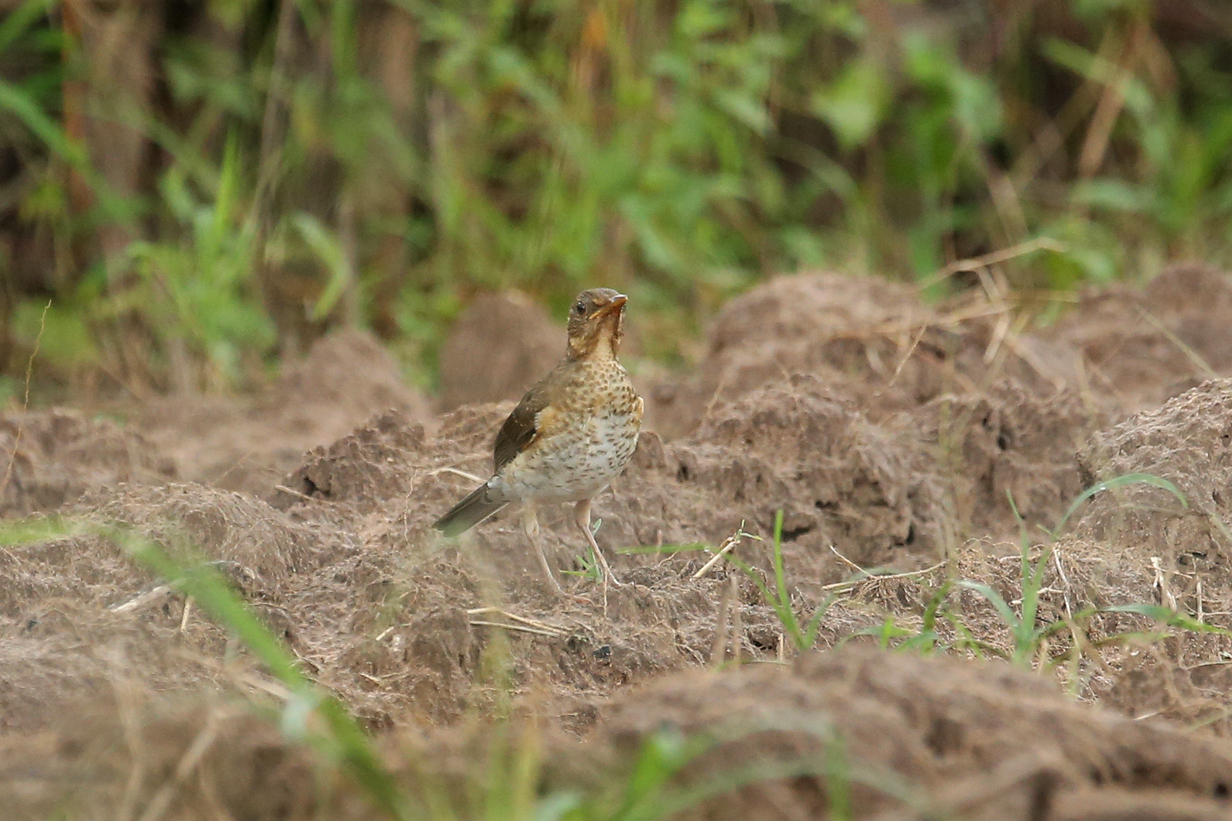 African thrush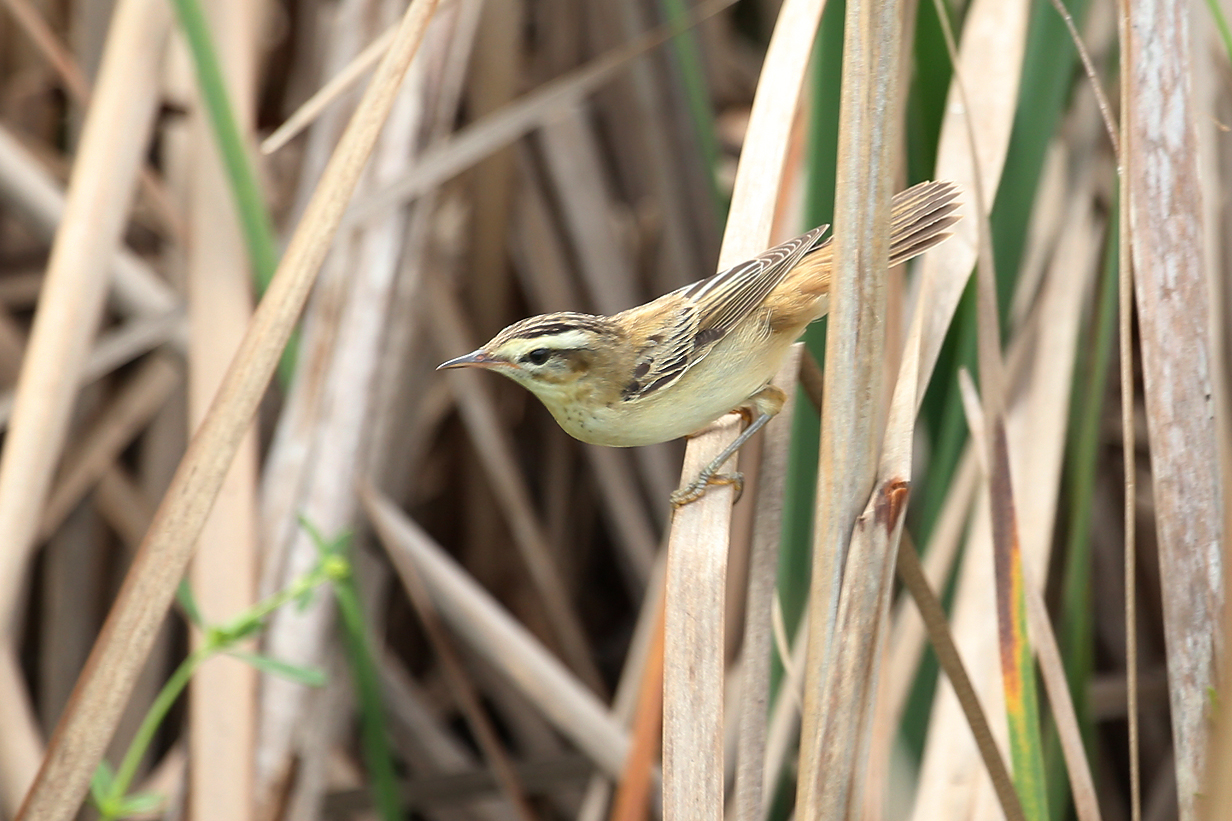 Sedge warbler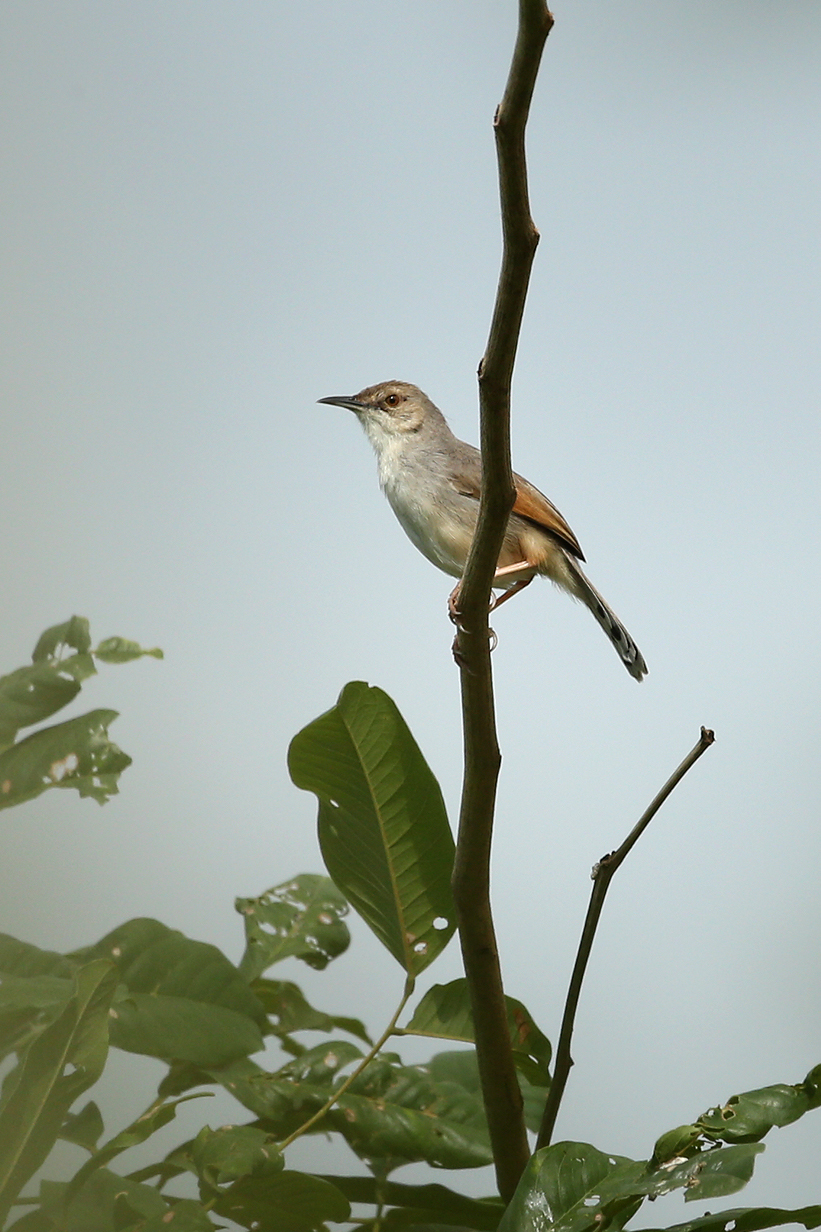 Red-winged warbler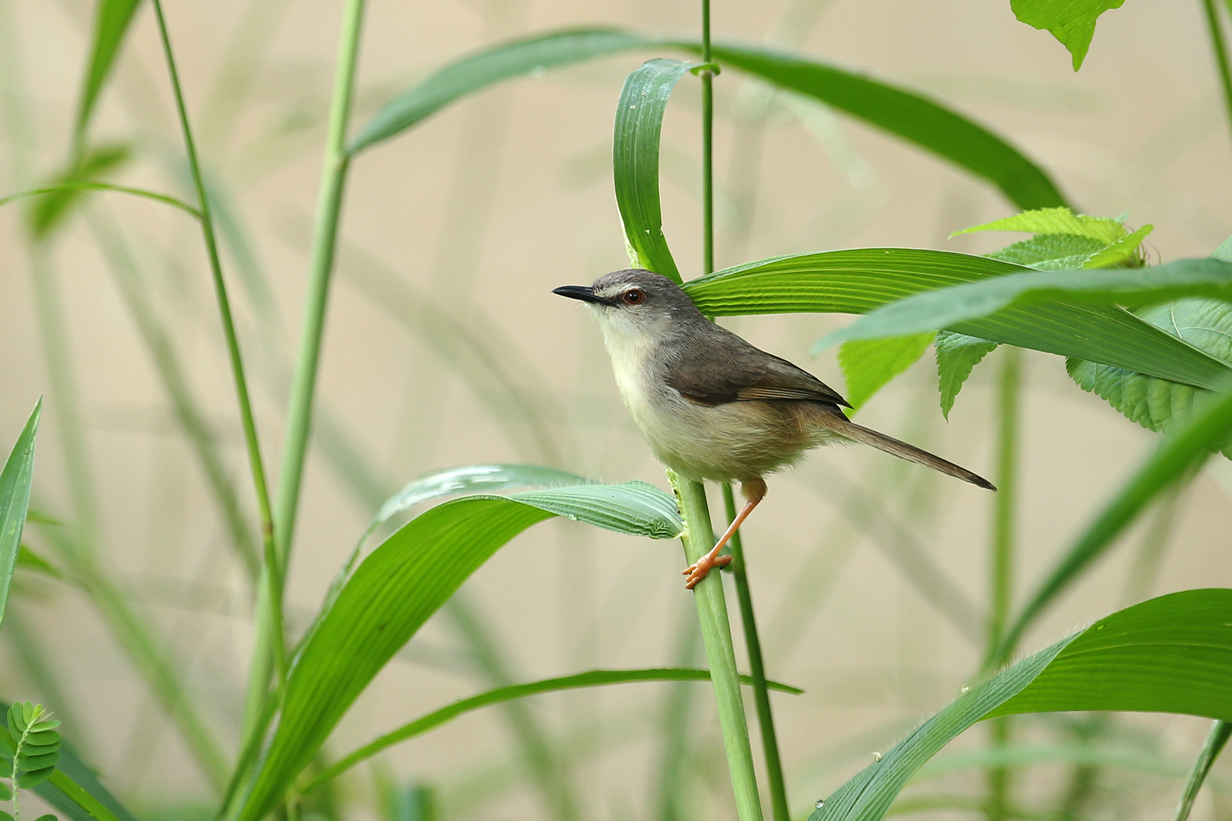 Tawny-flanked prinia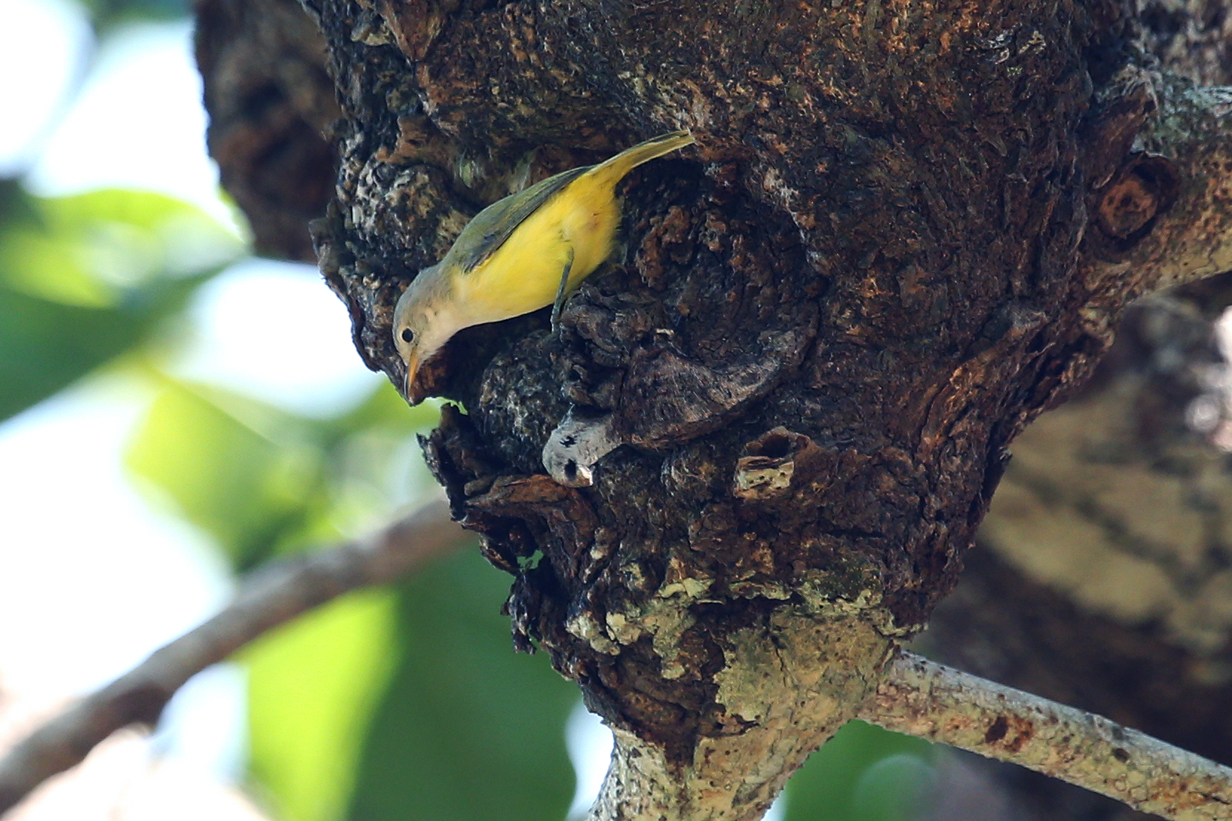 Senegal eremomela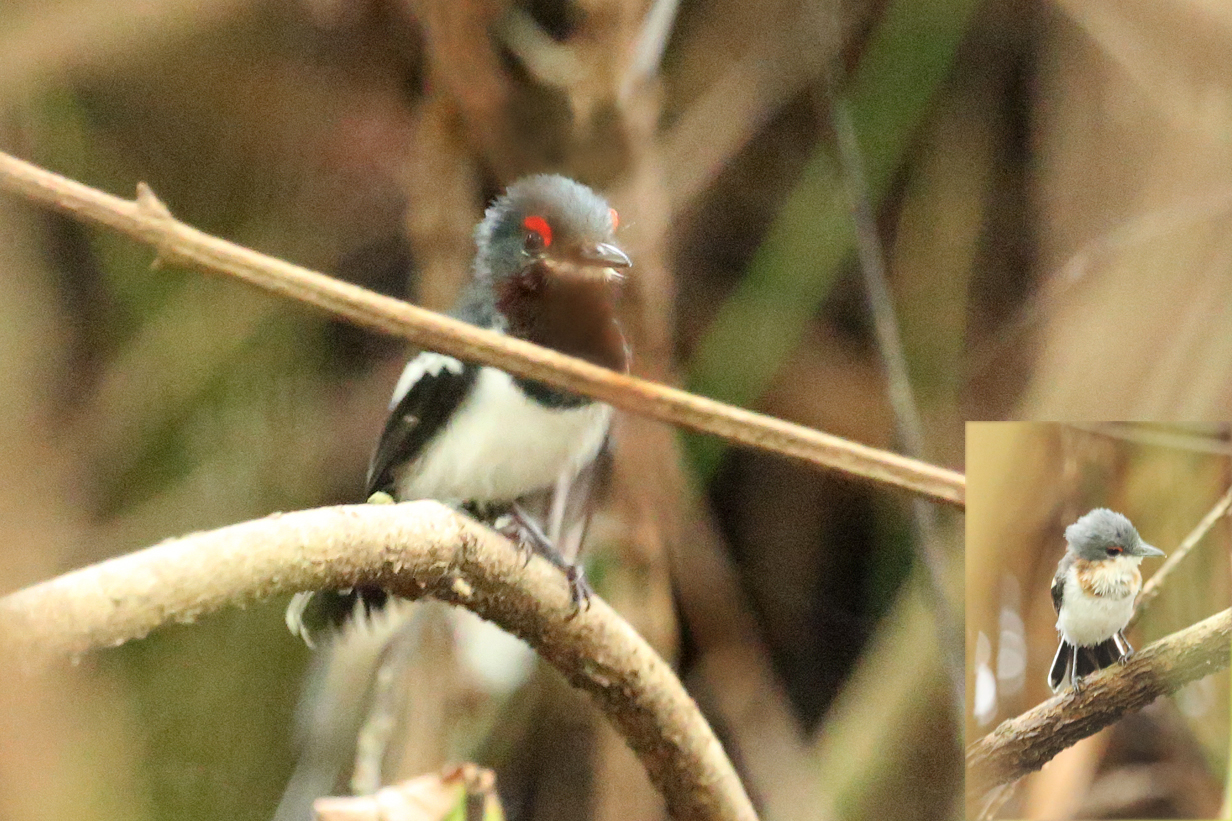 Brown-throated (Scarlet-spectacled) wattle-eye (female and inset: young bird) (It's a very bad picture of a delightful bird.)
African paradise-flycatcher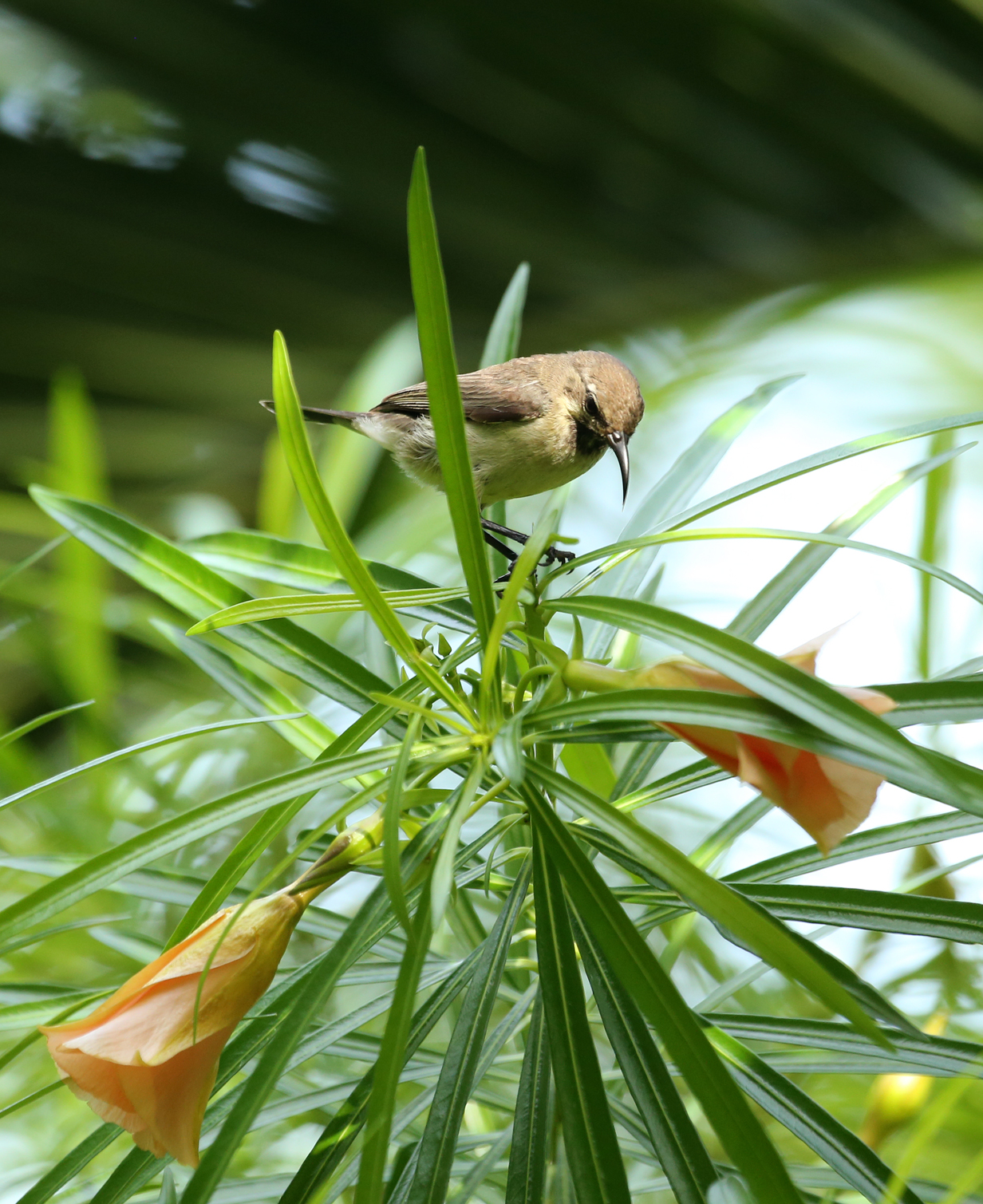 Beautiful sunbird (female at Senegambia Hotel)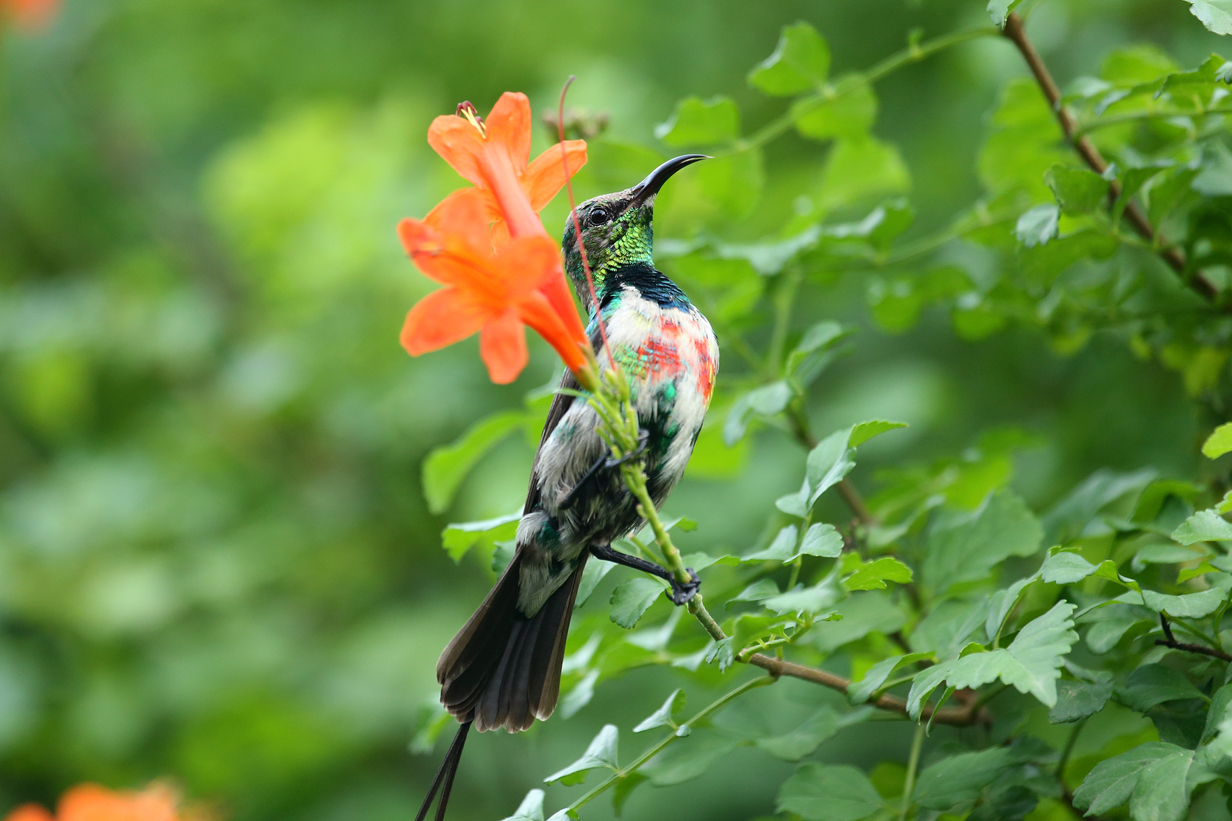 Beautiful sunbird (juvenile male at Senegambia Hotel)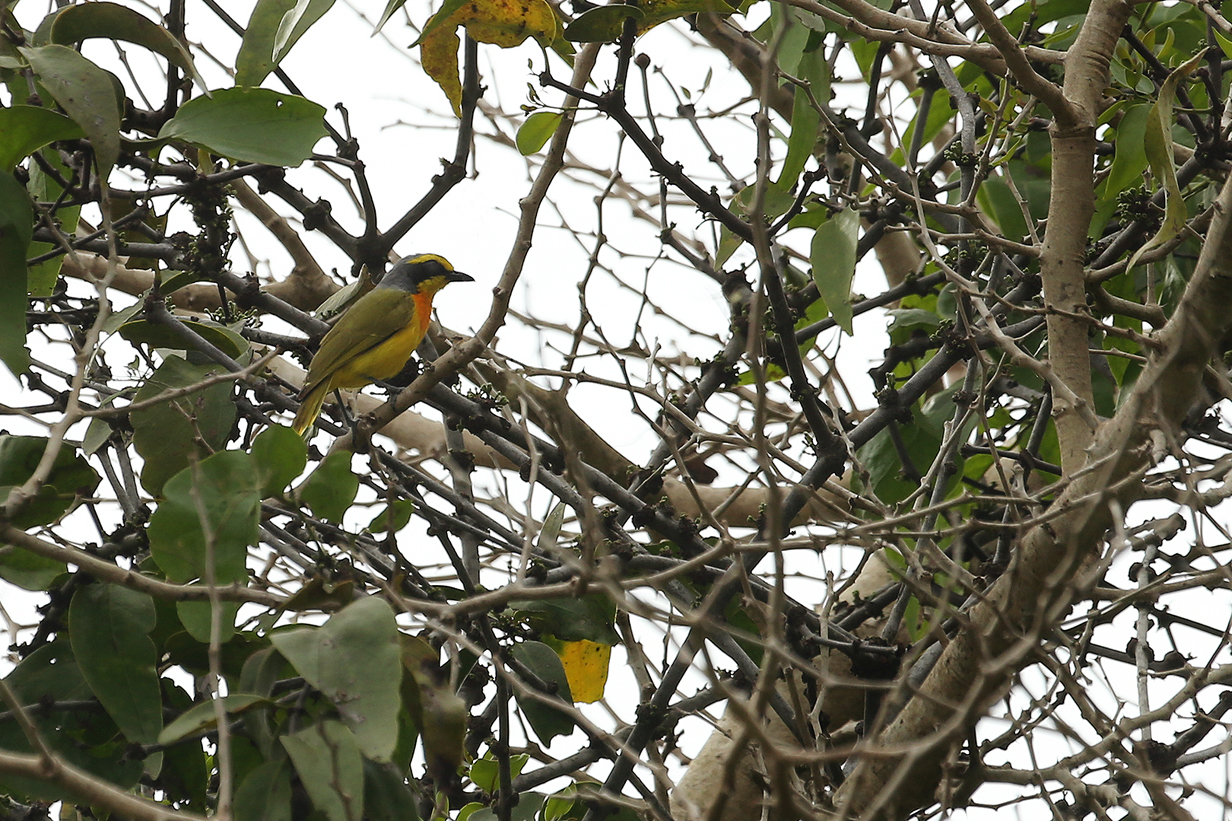 Orange-breasted bush-shrike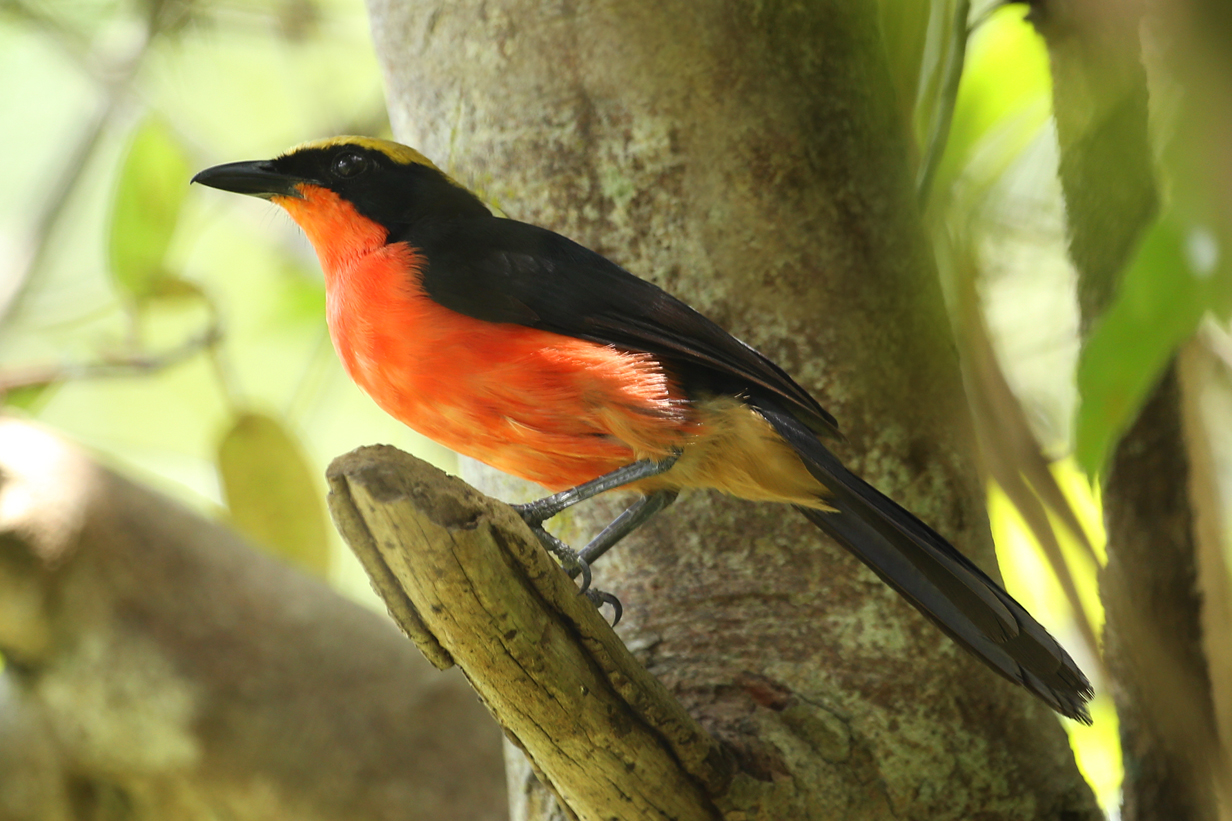 Yellow-crowned gonolek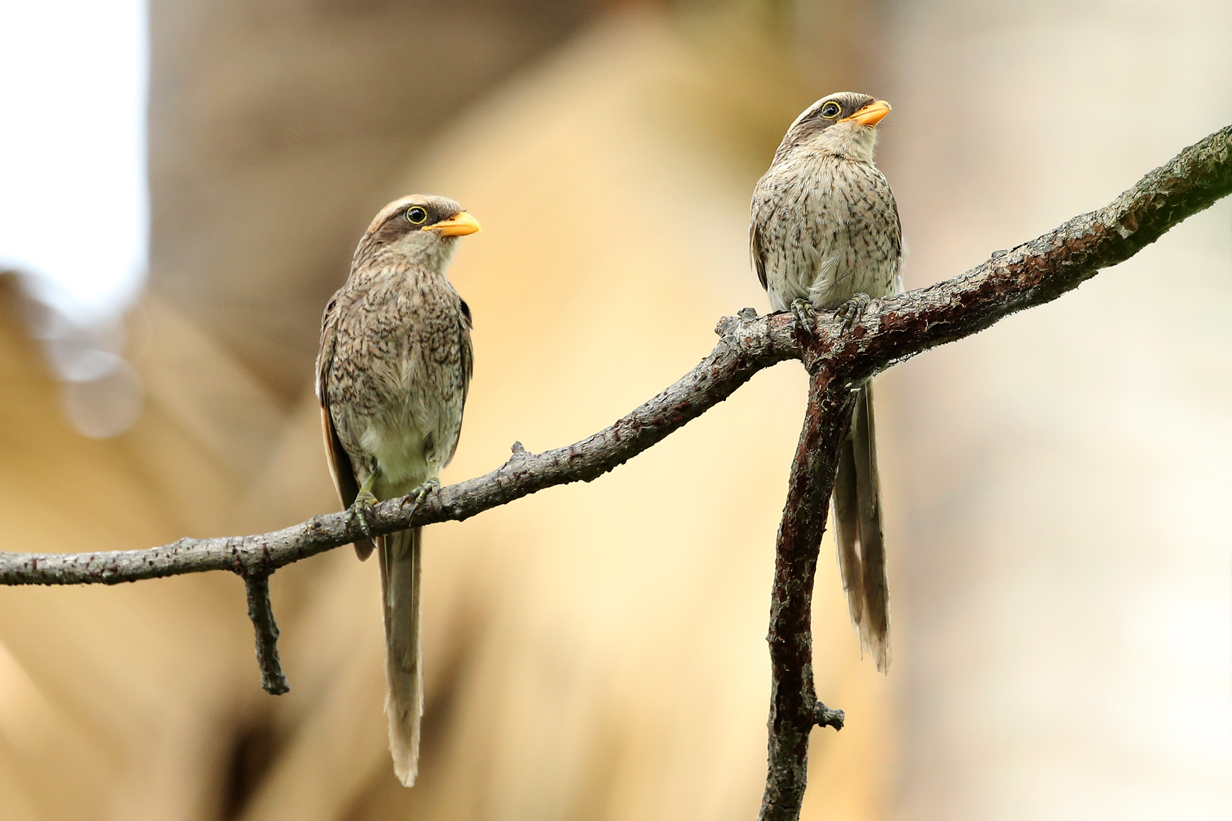 Yellow-billed shrike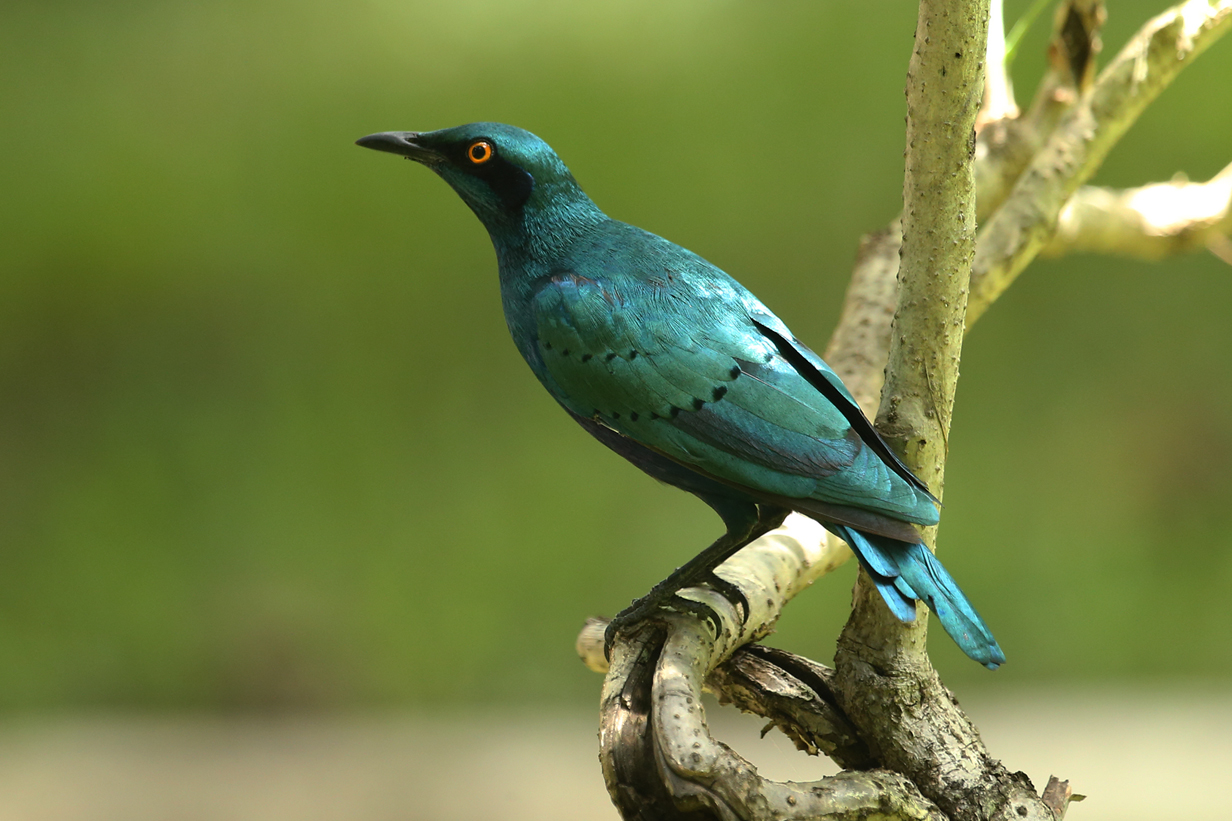 Greater blue-eared starling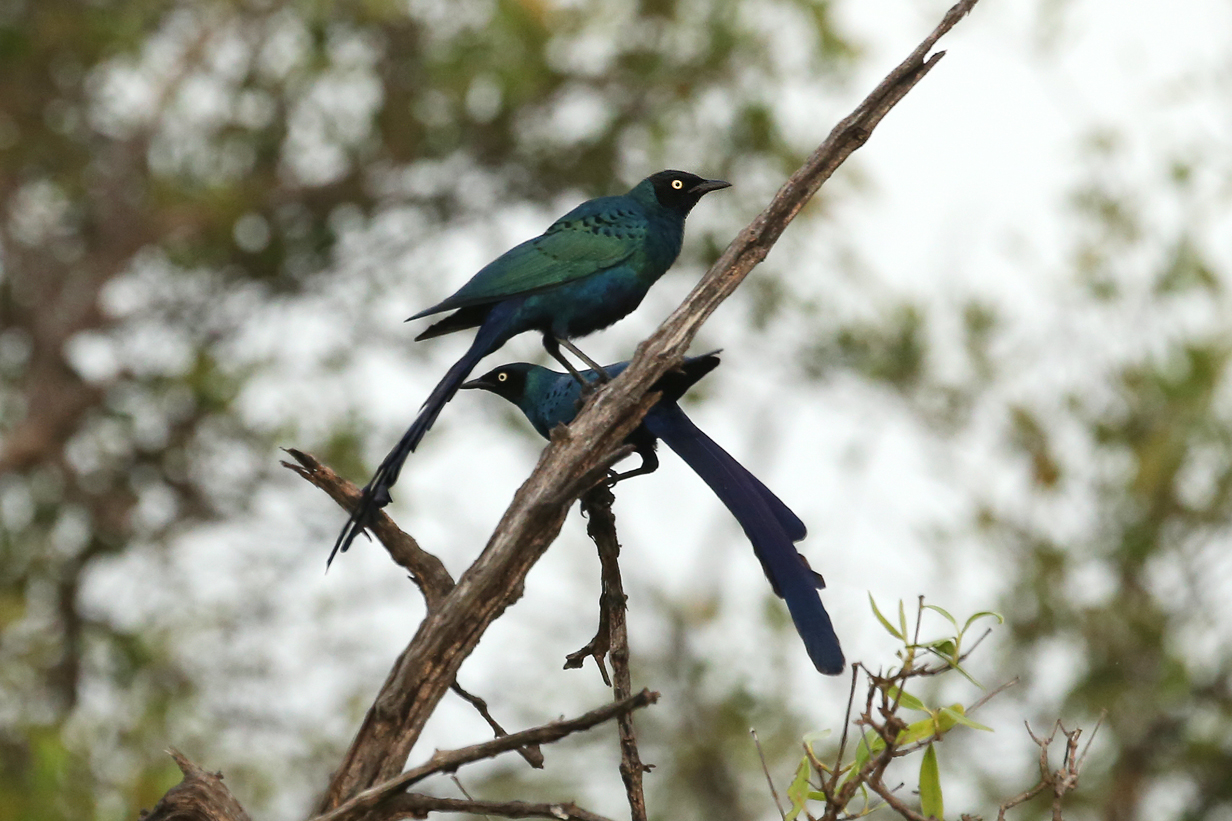 Long-tailed starling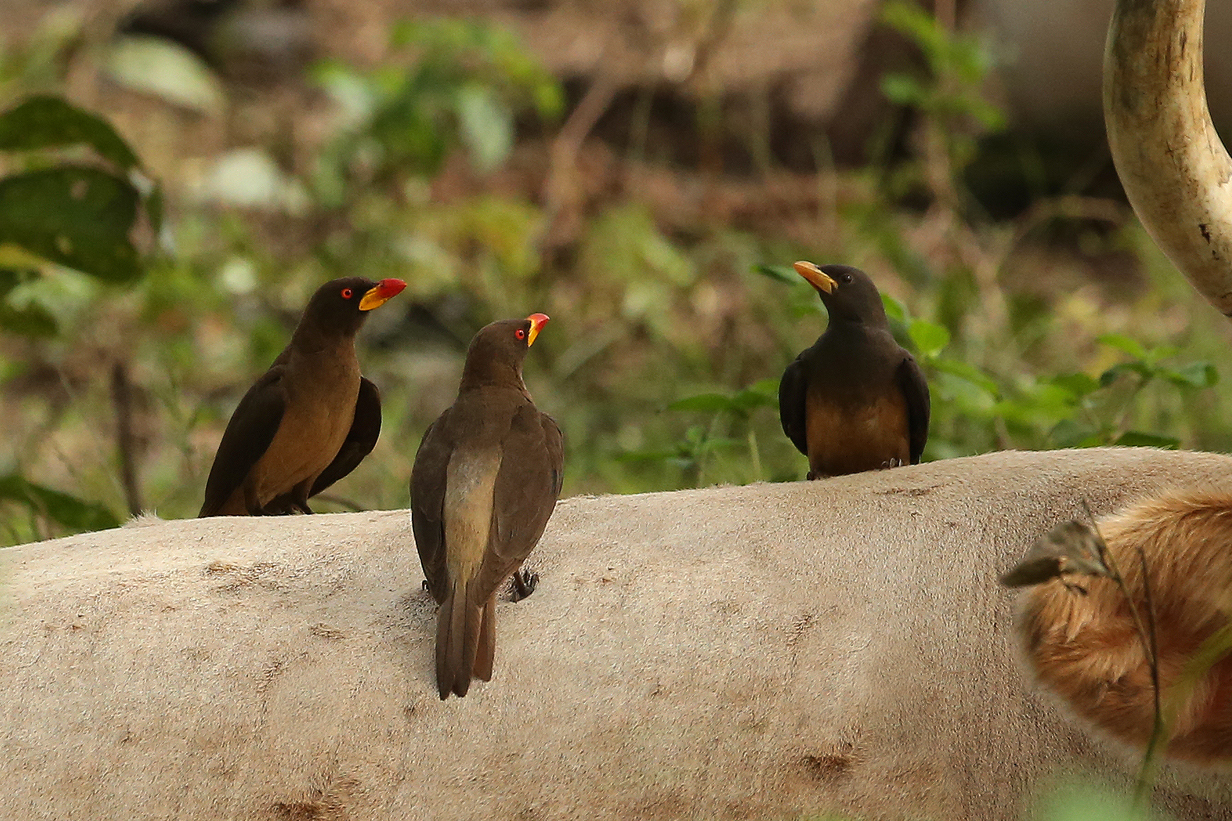 Yellow-billed oxpecker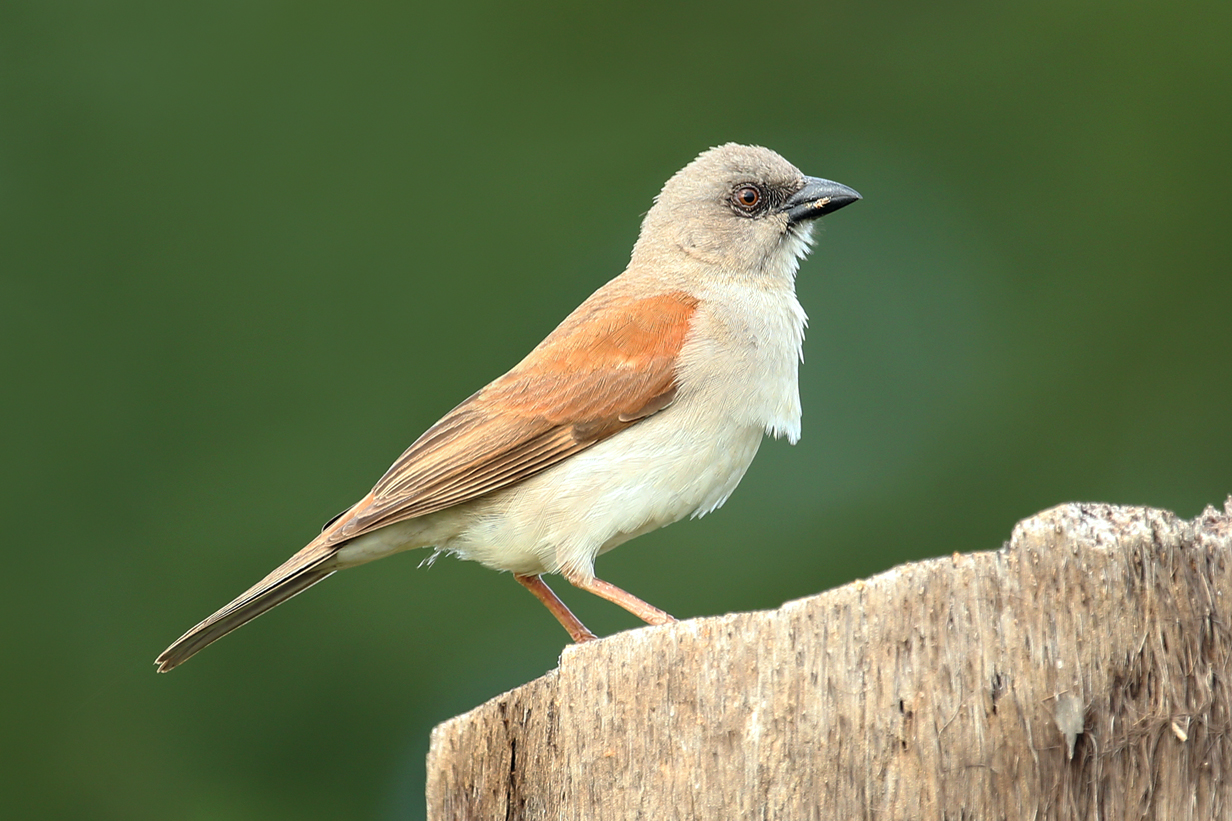 Northern gray-headed sparrow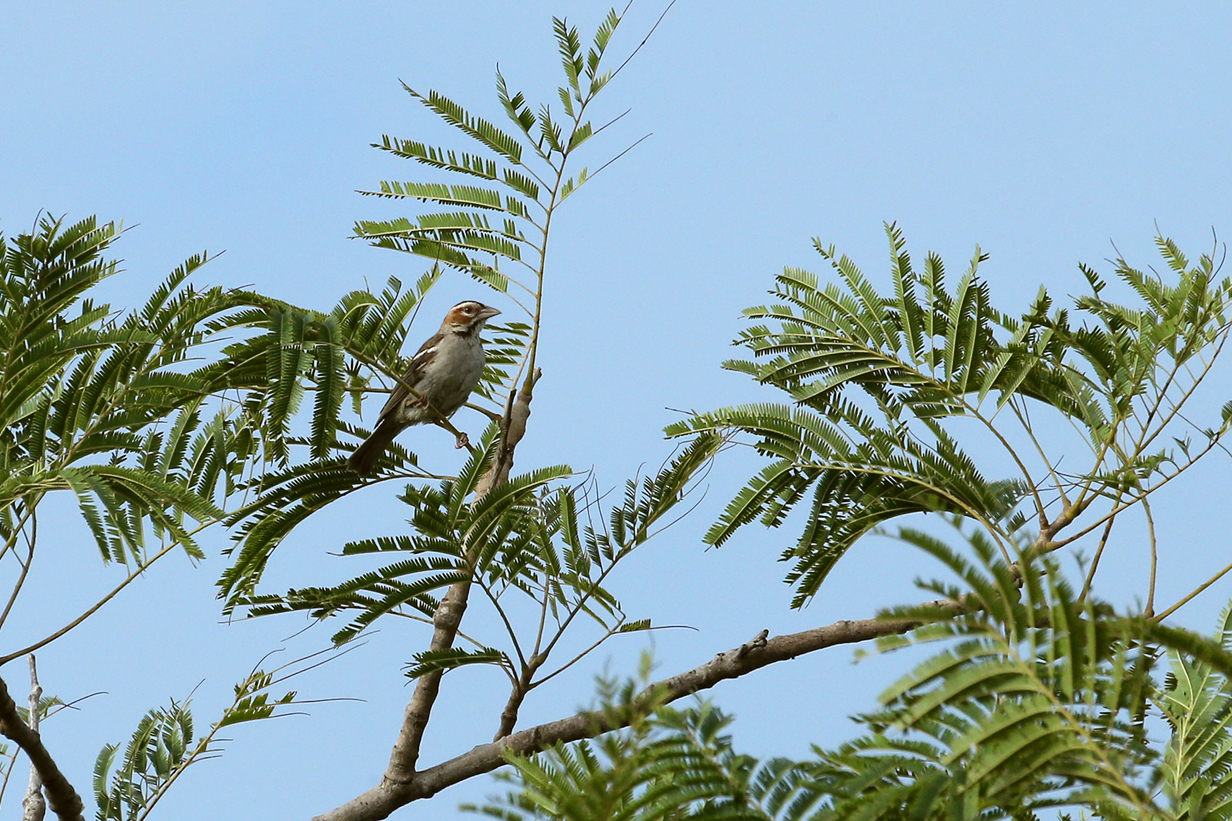 Chestnut-crowned sparrow-weaver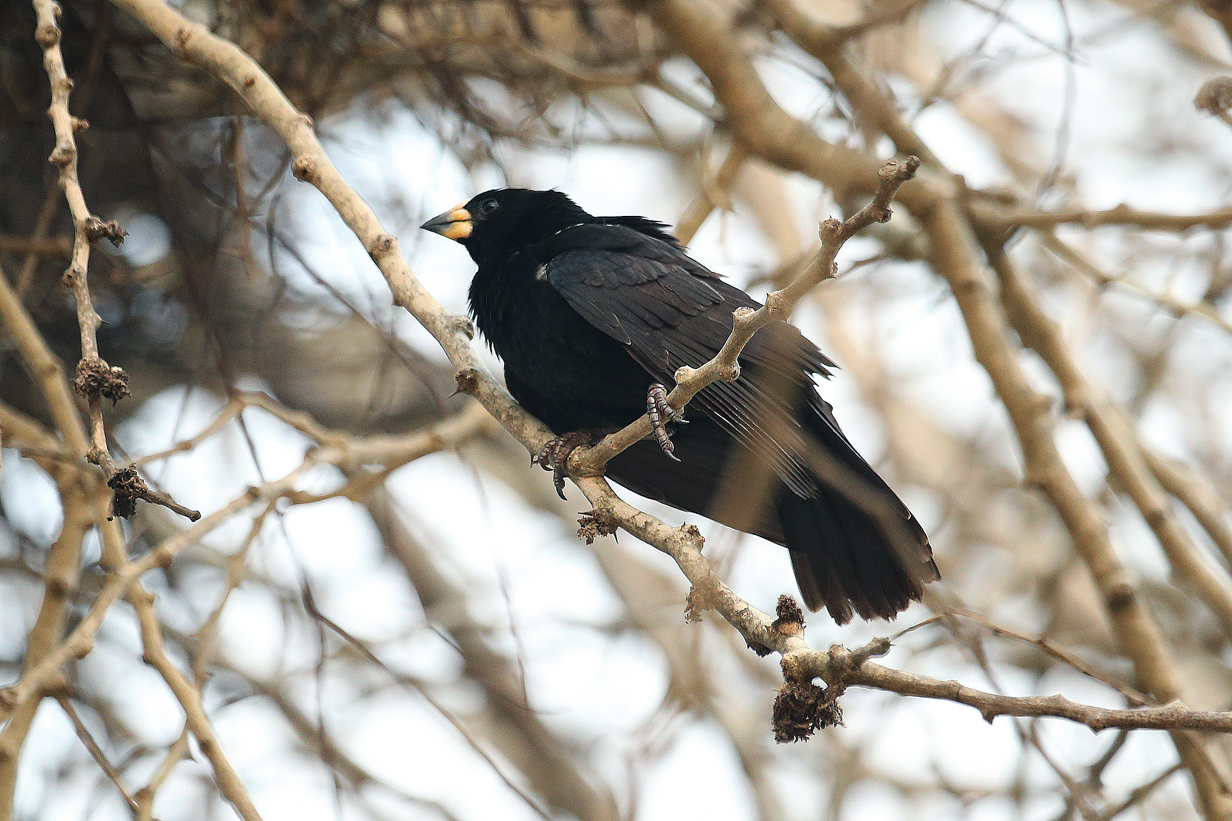 White-billed buffalo-weaver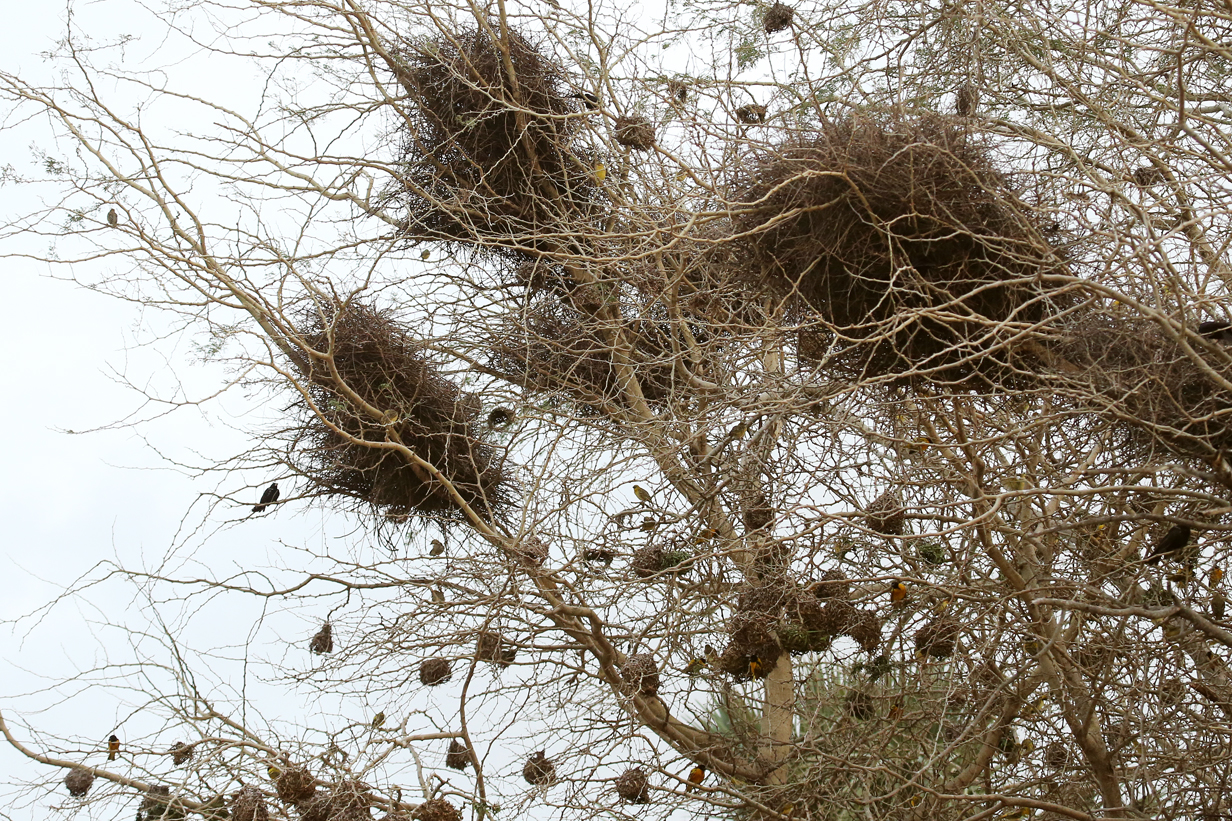 Nests of White-billed buffalo-weavers (large) and Village weavers (small)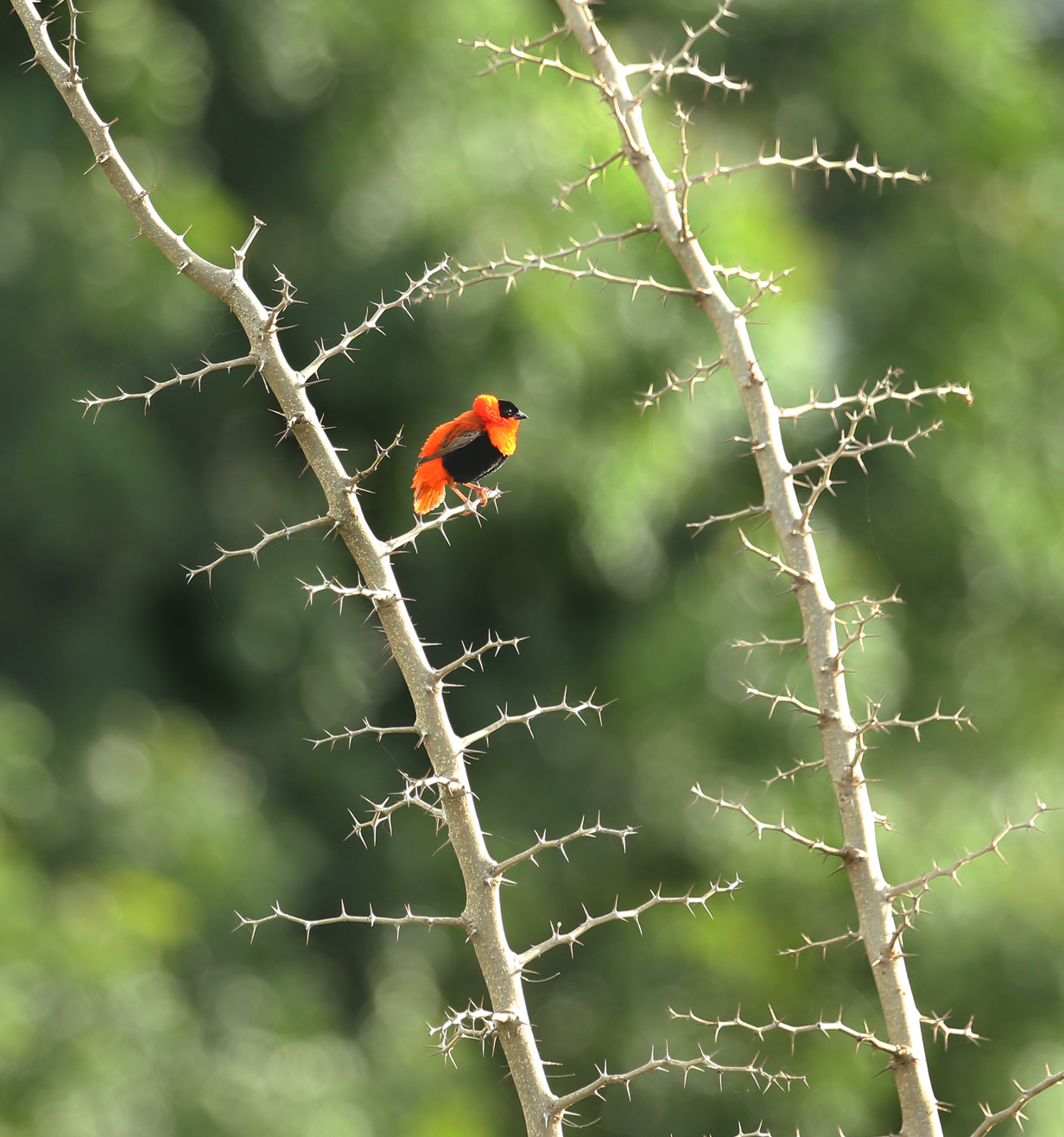 Northern red bishop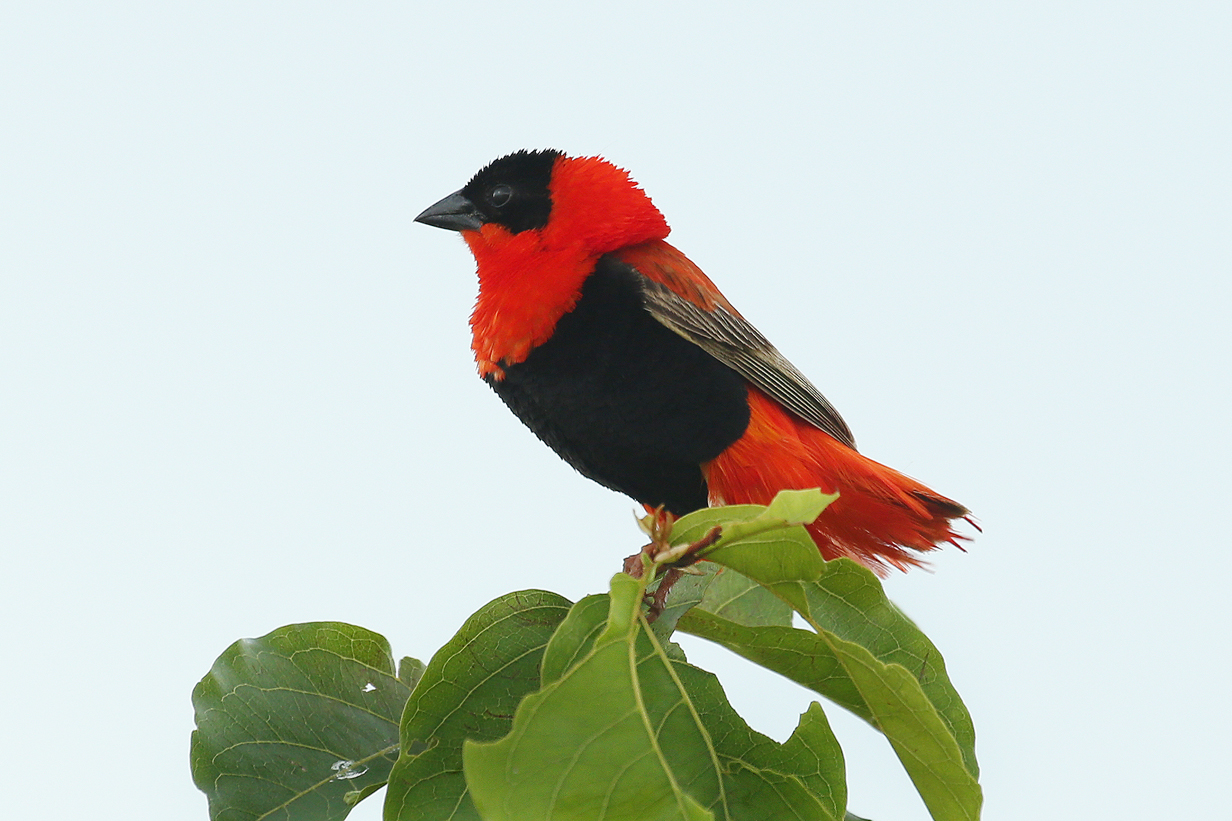 Northern red bishop in full breeding plumage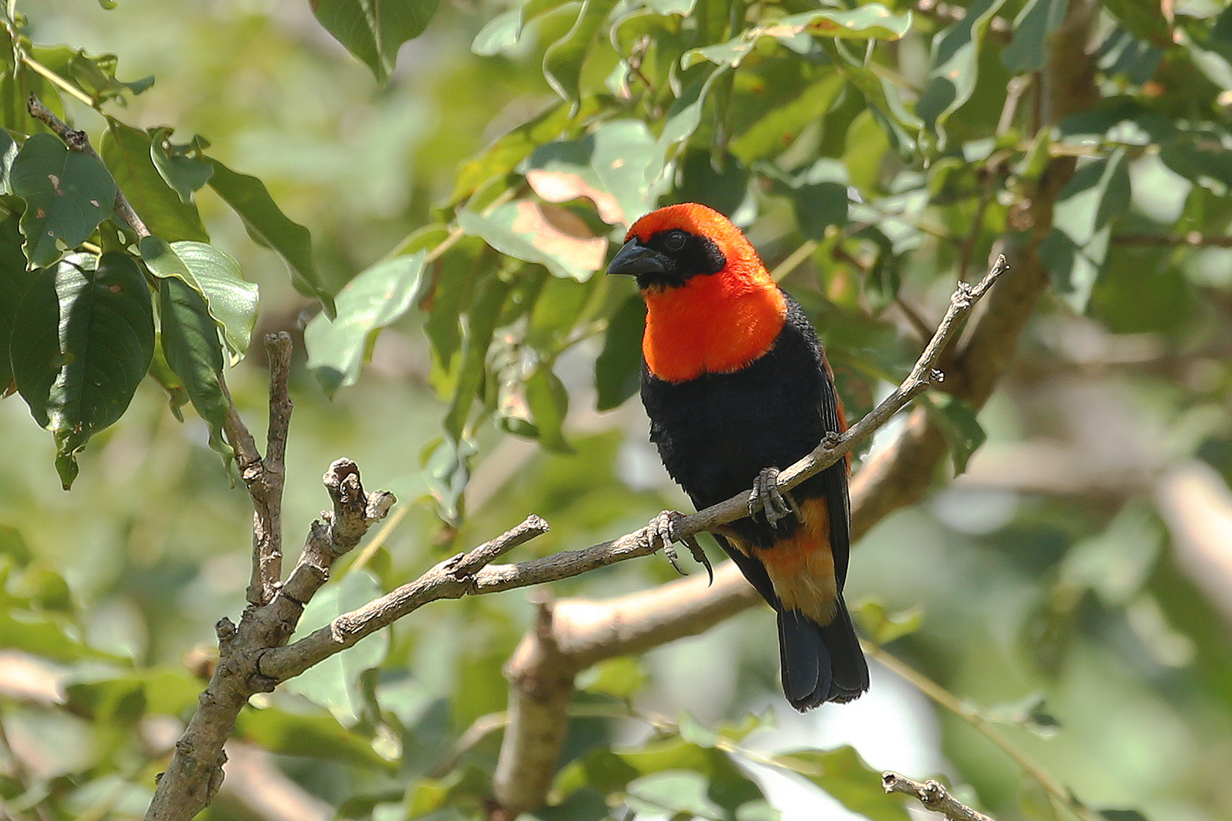 Black-winged bishop in full breeding plumage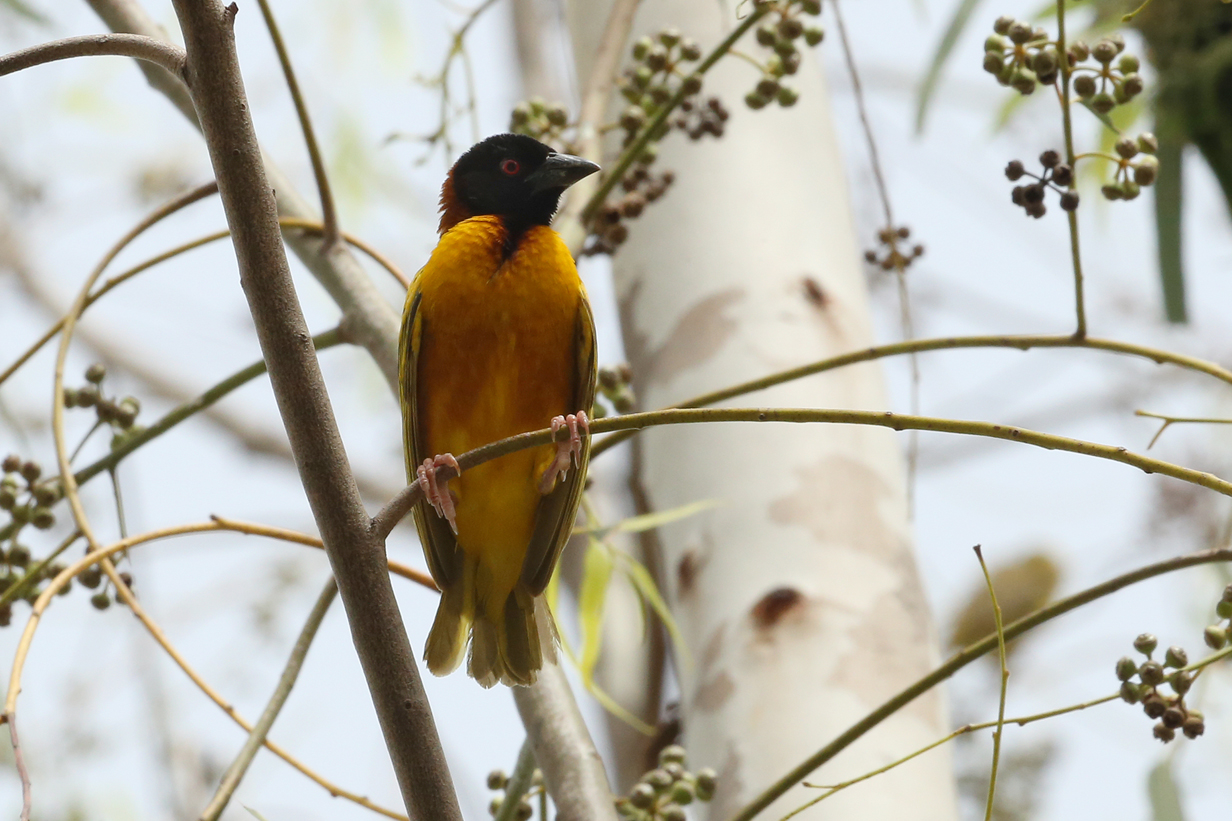 Village weaver (western race male)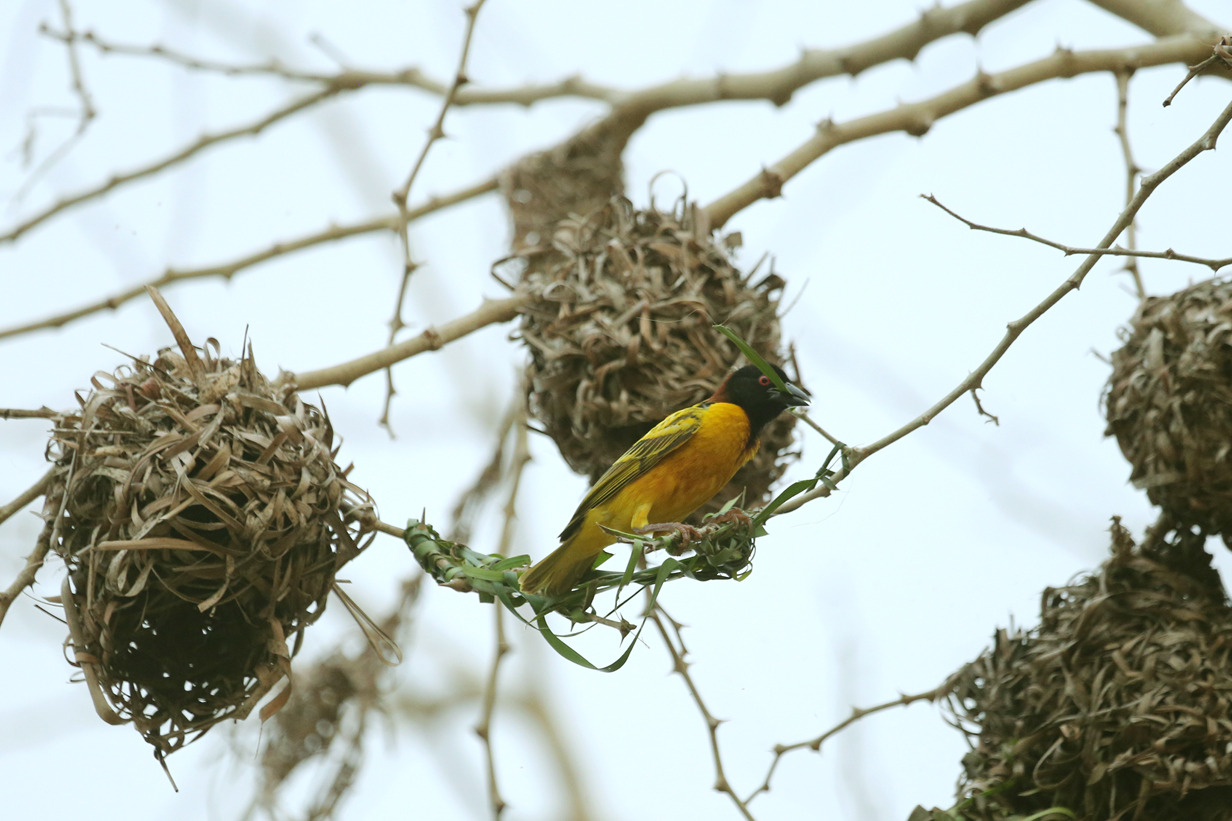 Village weaver starting a nest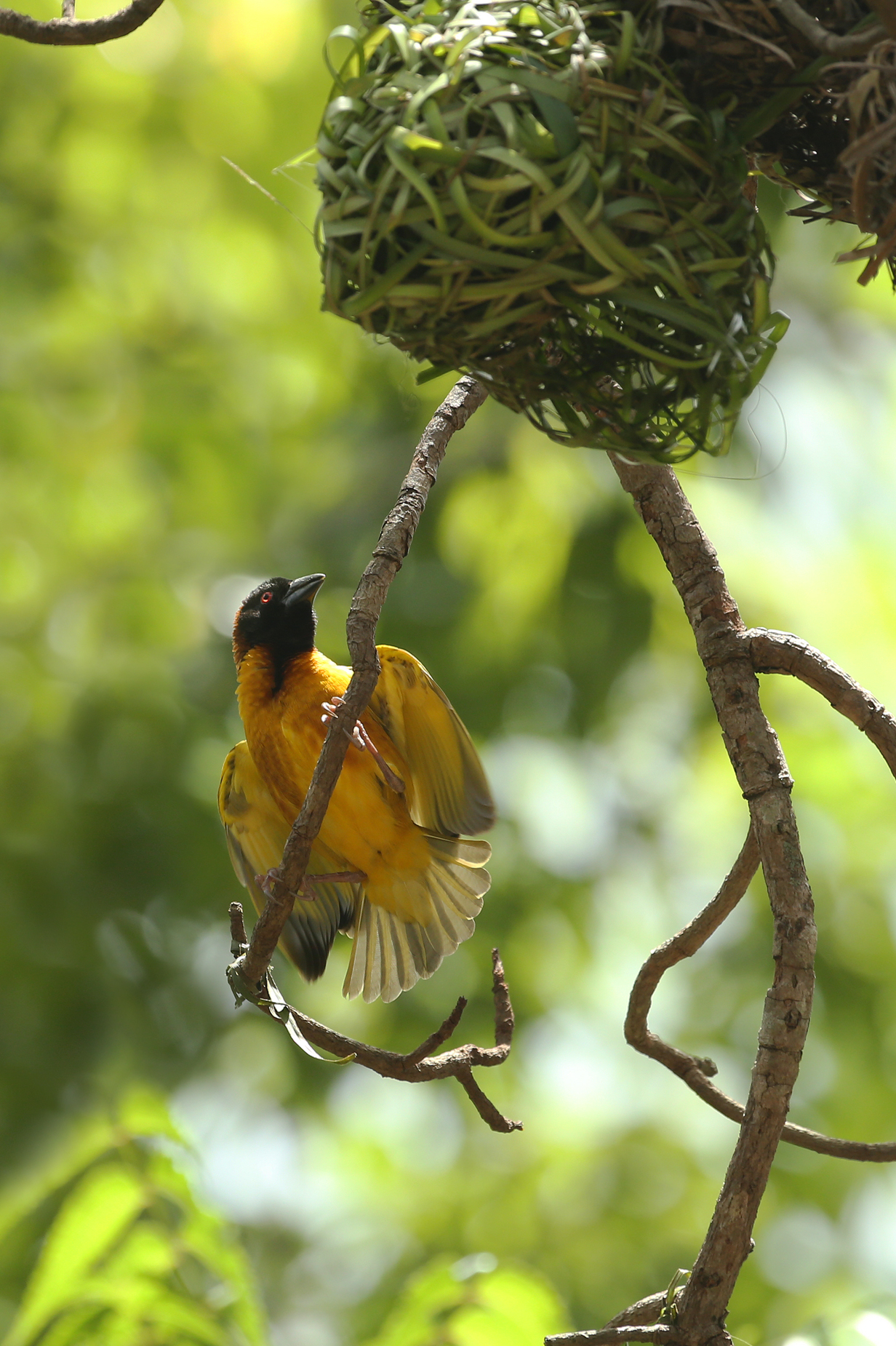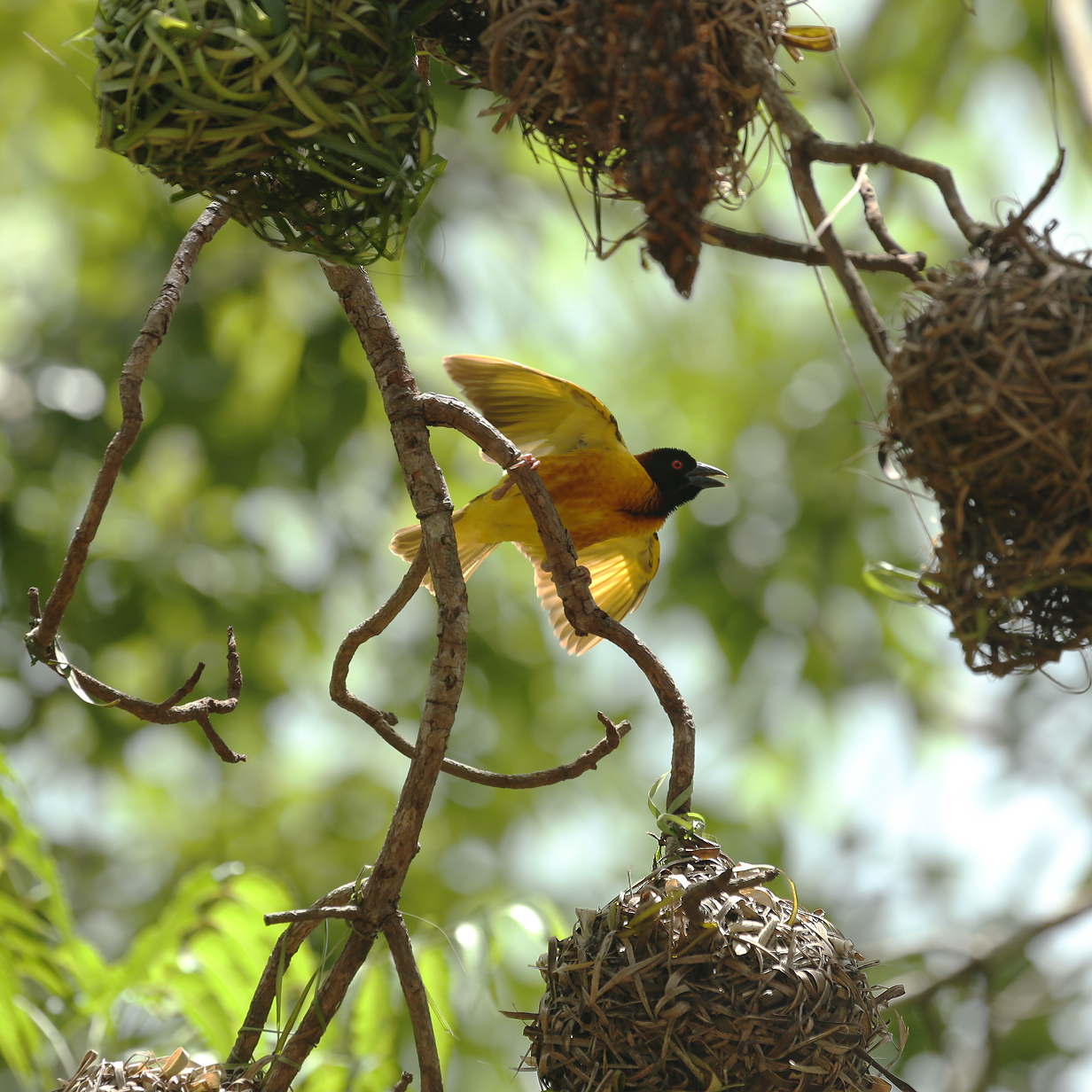 Village weaver (displaying male)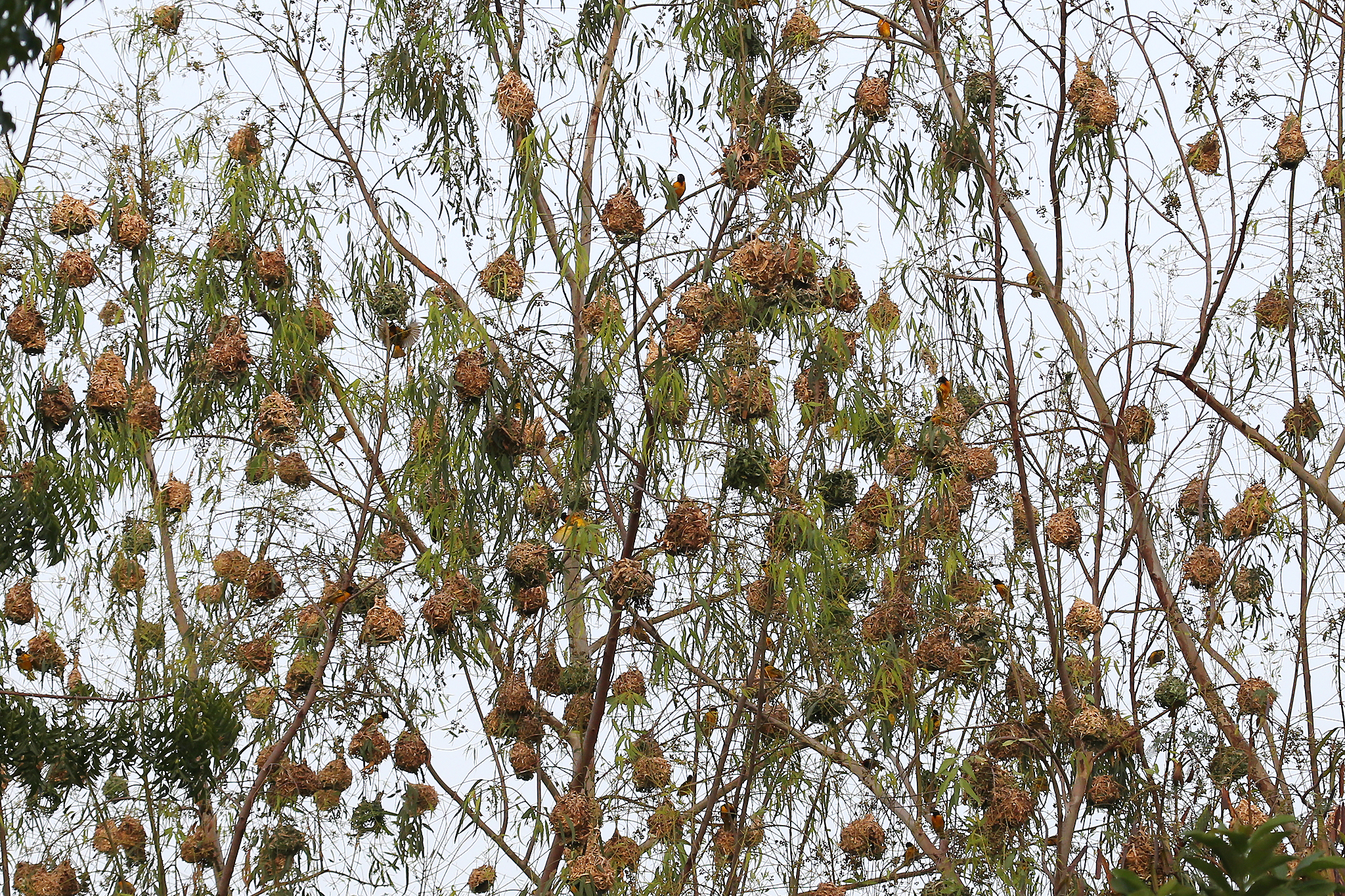 Village weaver nests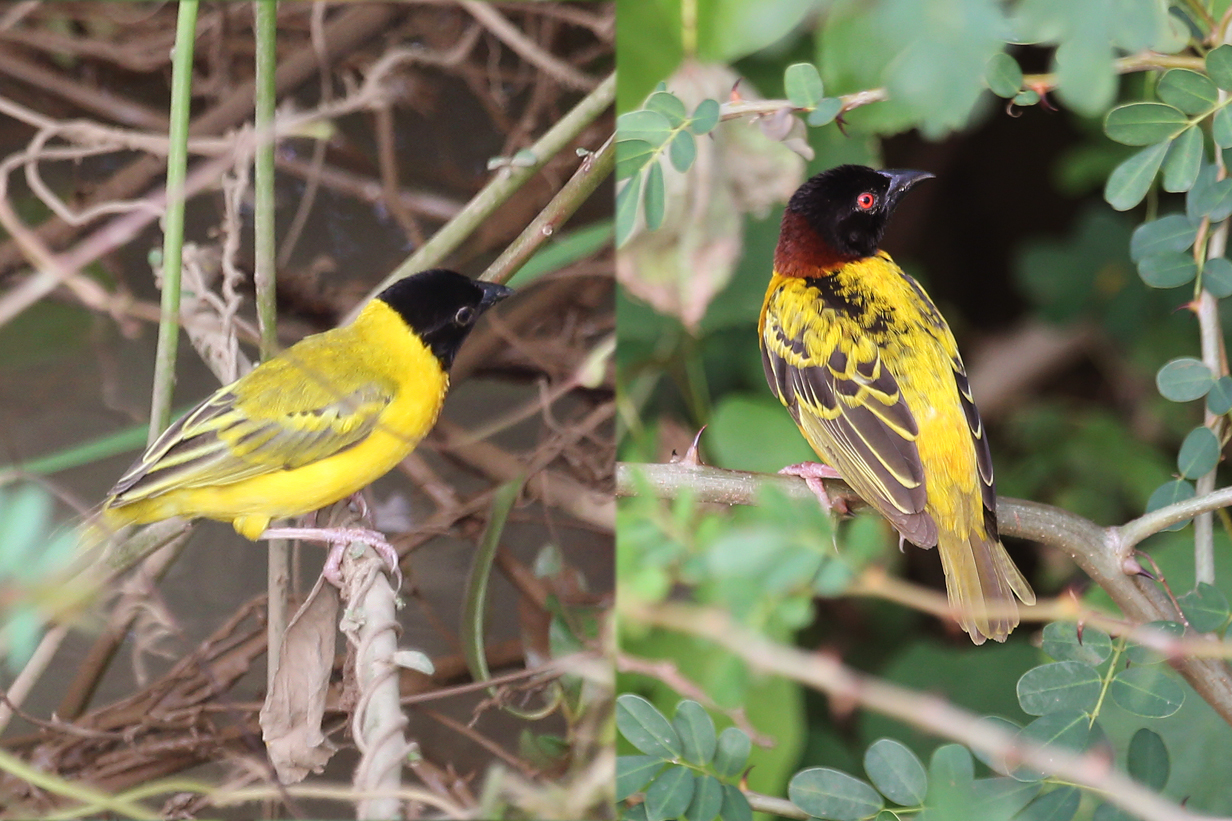 Contrast Yellow-backed weaver (left) and Village weaver (right)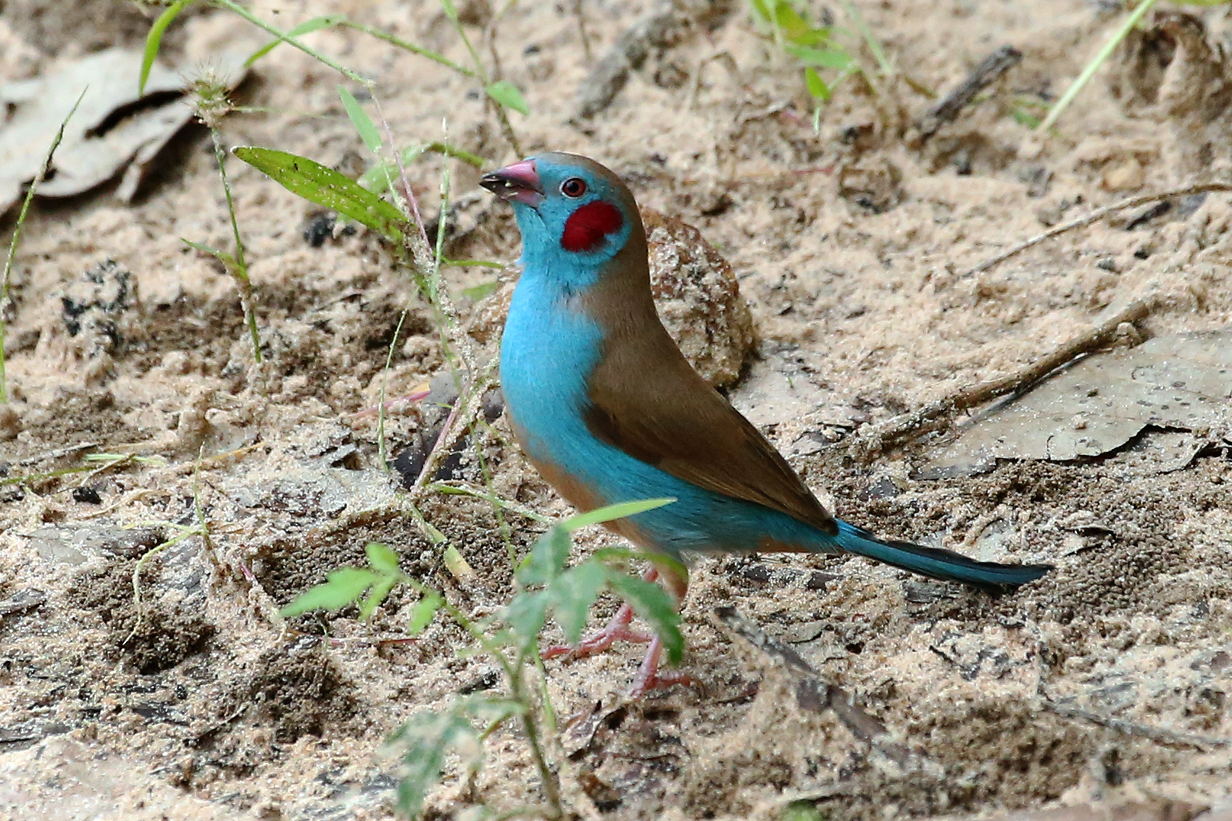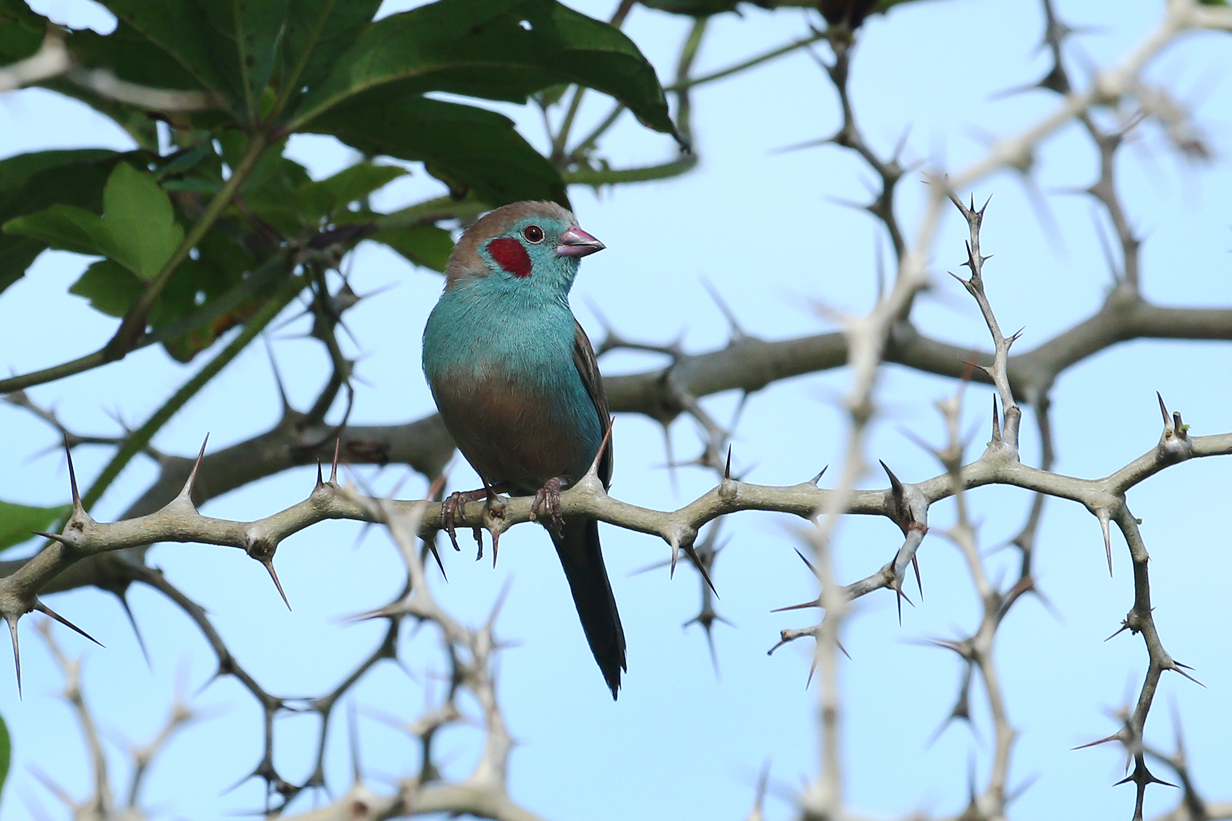 Red-cheeked cordon-bleu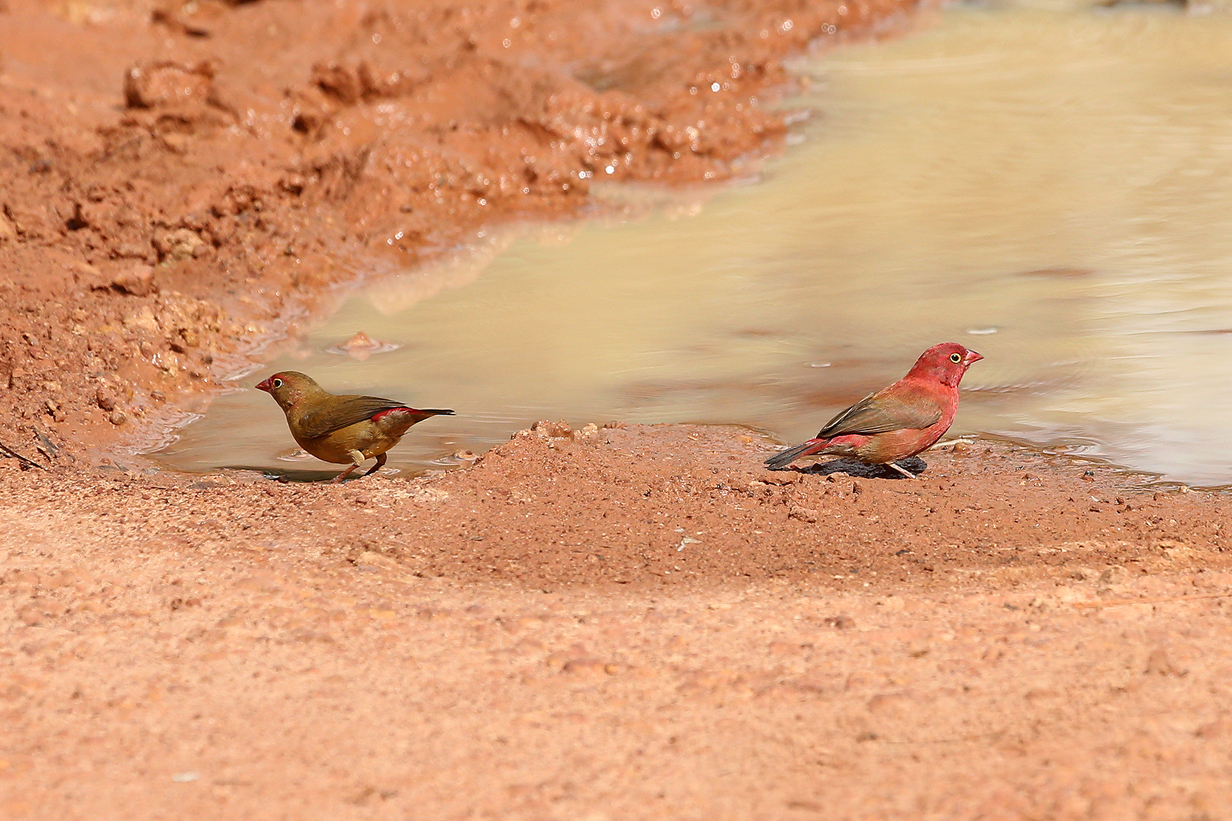 Red-billed firefinch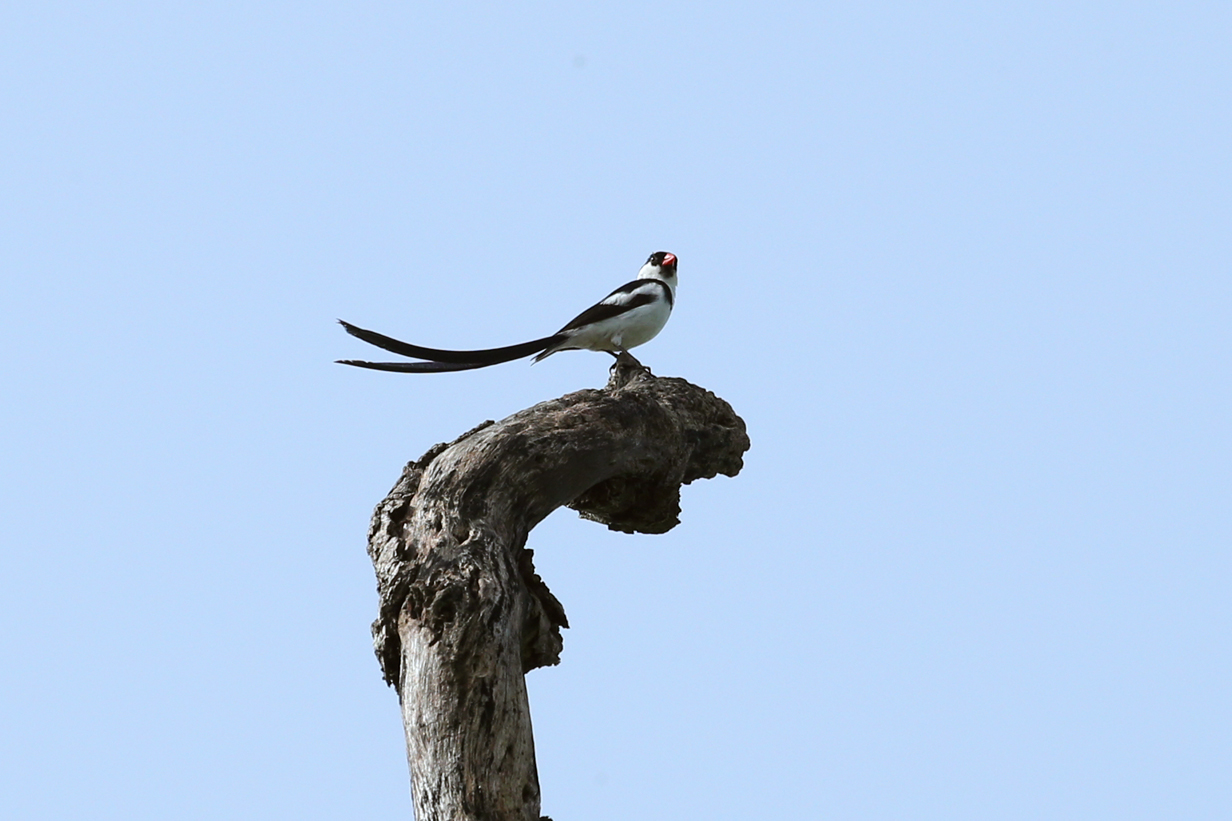 Pin-tailed whydah (We saw it in South Africa in winter, but it is much more spectacular with its breeding-plumage tail.)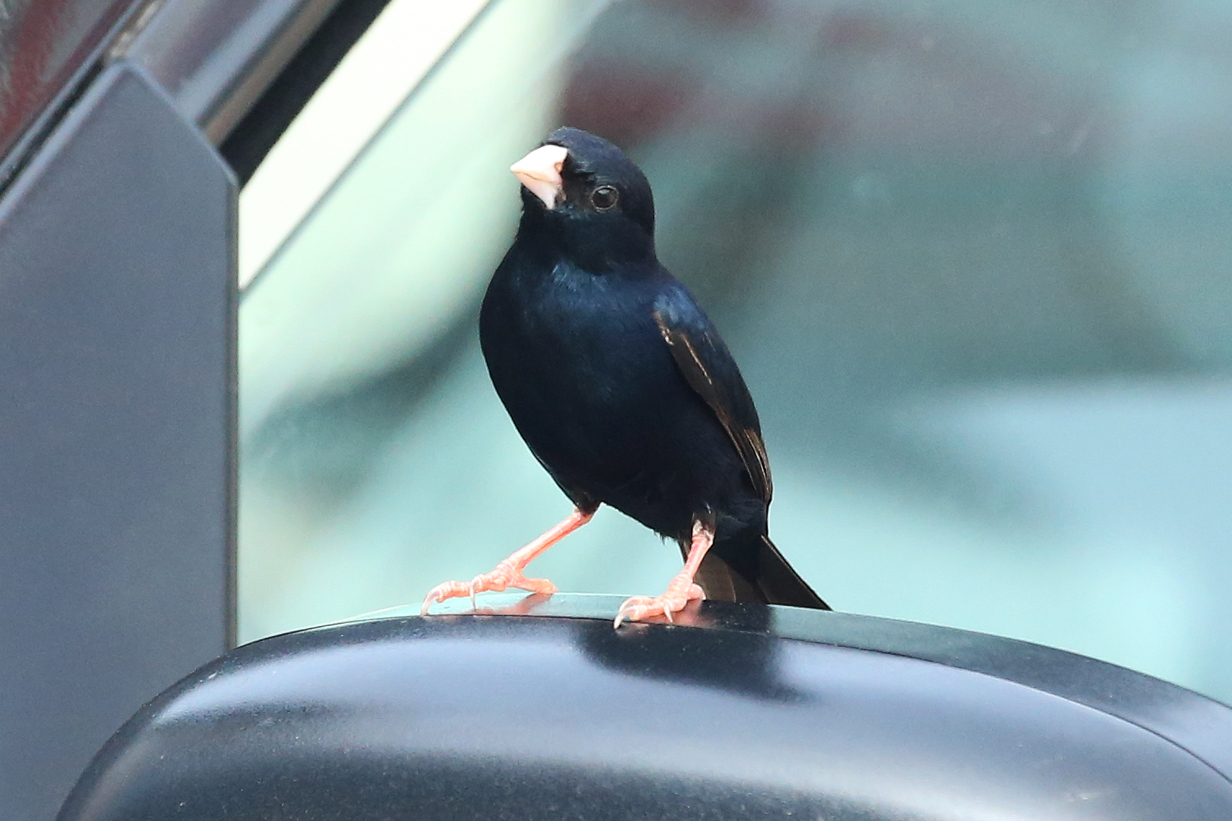 Village indigobird
---
Our bird pictures from around the world follow standard ecozones approximately but not exactly:

Birds from the USA and Canada:   our house,   Texas,   California,   Hawaii,   Canada,

Neotropic birds from Central America and the Caribbean:   Honduras,   Costa Rica,   Panama,   Trinidad and Tobago

Neotropic birds from South America:   Ecuador,   Brazil.

Western palearctic birds:   Europe: Germany, Finland, Norway,   Europe: United Kingdom,   Europe: Spain,   the Canary Islands,   Europe: Lesbos, Greece,   Israel

Eastern palearctic birds:   China

Birds from Africa:   The Gambia,   South Africa

Indo-Malayan birds from   India: North-west (Delhi, Uttar Pradesh, Uttarakhand)   India: North-east (Assam, Arunachal Pradesh, Meghalaya)   India: Central (Maharashtra, Madhya Pradesh)

Birds from   Australia,   New Zealand.
---
John Kormendy Home Page
University of Texas Astronomy Home Page
---
Last update: January 30, 2014. Total visits since Thursday, January 30, 2014 =
John Kormendy (kormendy@astro.as.utexas.edu)