Scenes of China
Most of these pictures are from a birding tour during the Spring migration, May 7 - 20, 2017; a few pictures are from our IAU General Assembly trip to Beijing in August, 2012 and from [not yet] from a summer school lecture trip in 1987.
This web site is under construction. I will note here when it is finished.
These pictures are in no way representative of the rich, many-century culture of China. They are a quirky combination of cute vignettes (for example: the signs) and a small glimpse of China's history and culture. I am much more thorough about bird pictures than about scenery. Nevertheless, we hope to return to China at least several more times, concentratin more on photography than we could do on this trip.
The pictures are copyrighted and should not be used without permission.
---
Culture Marches On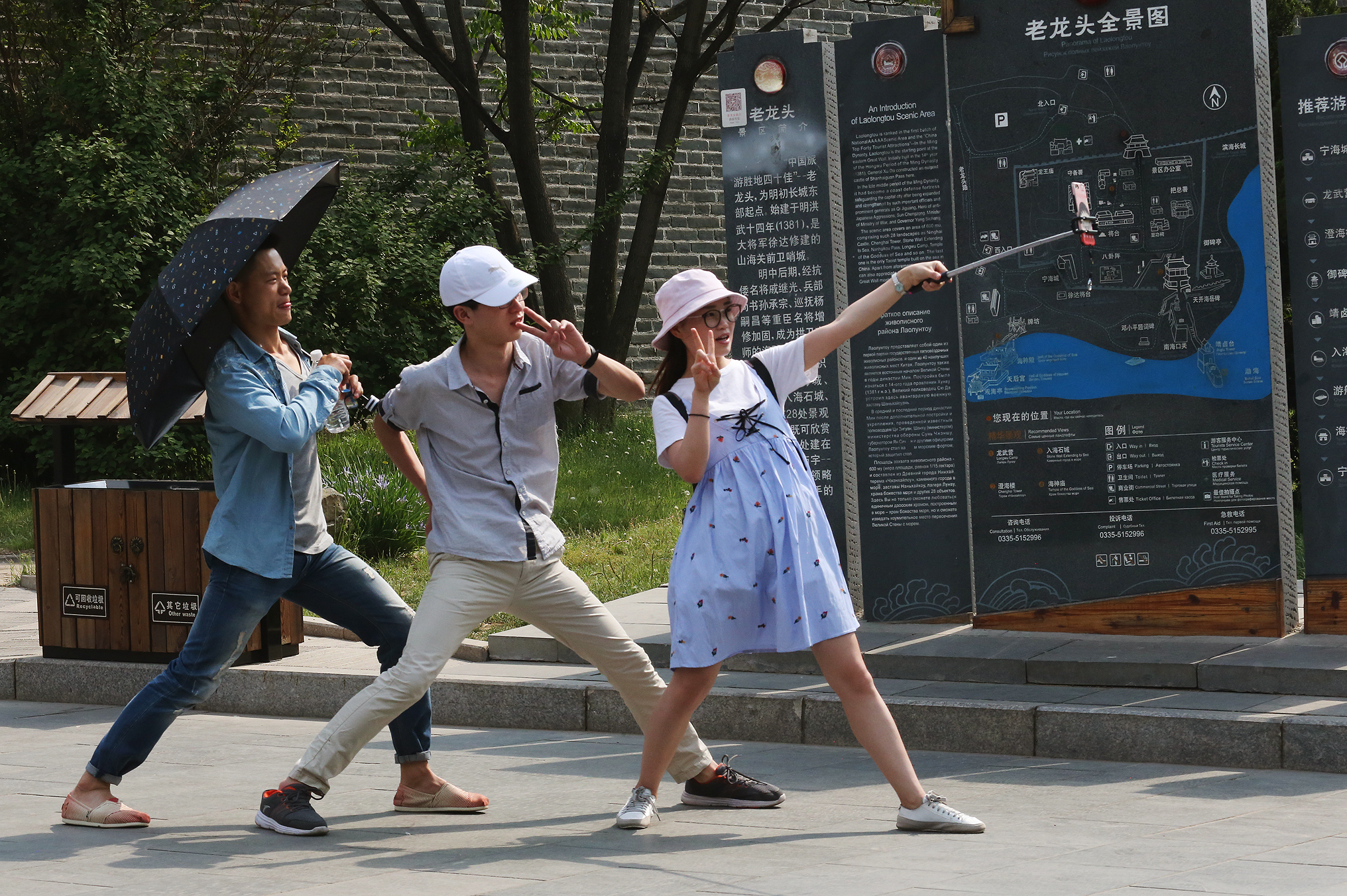 Chinese culture marches on (2017)
---
Happy Island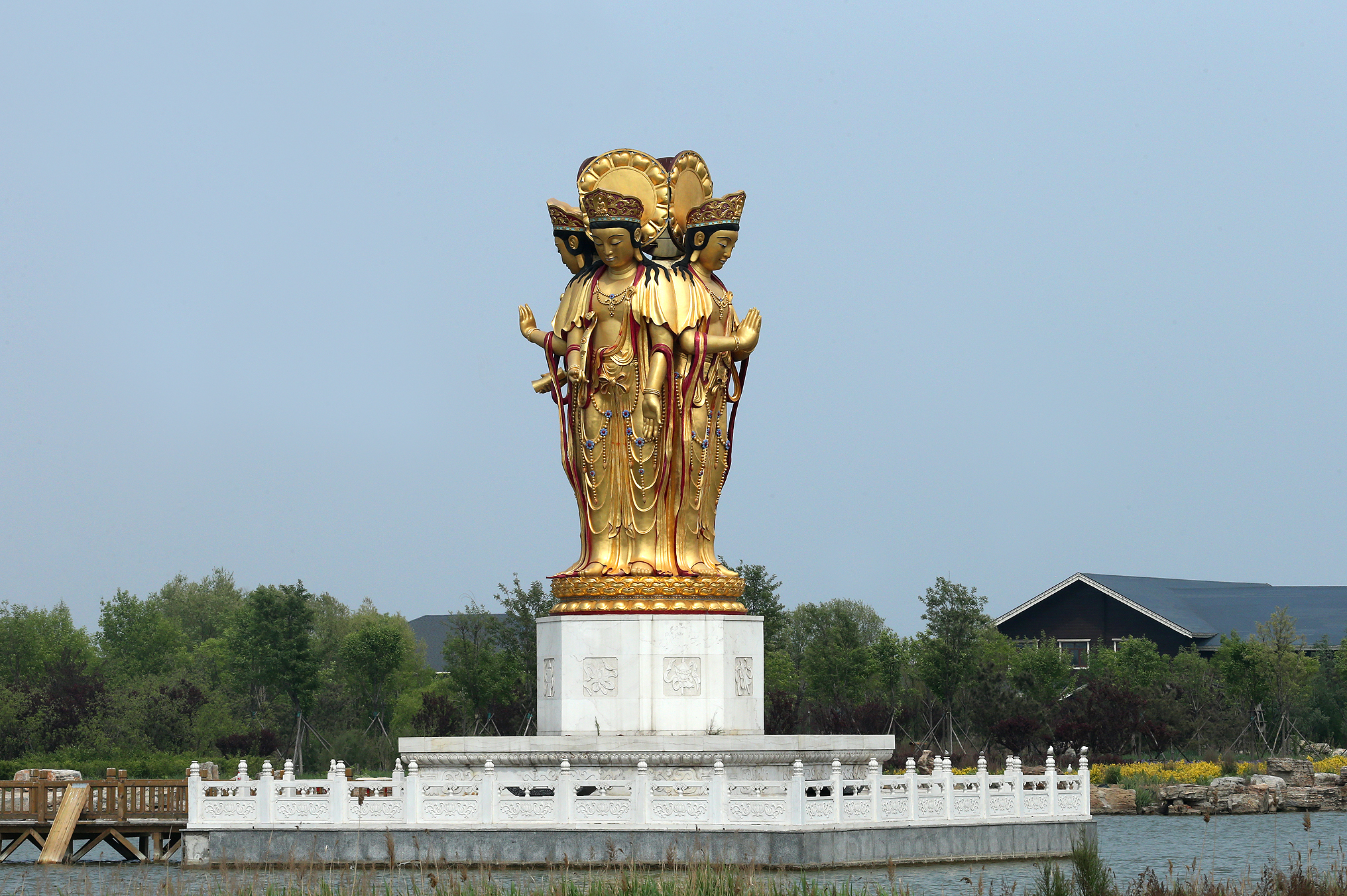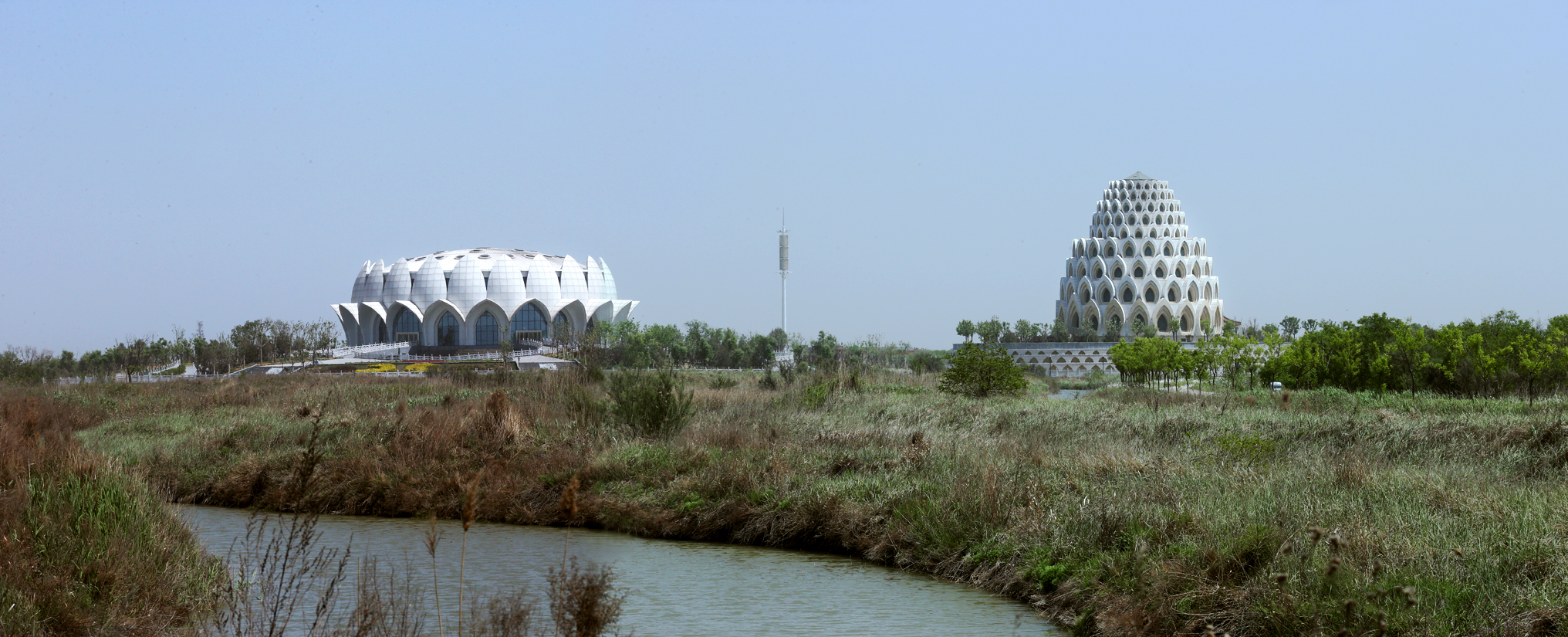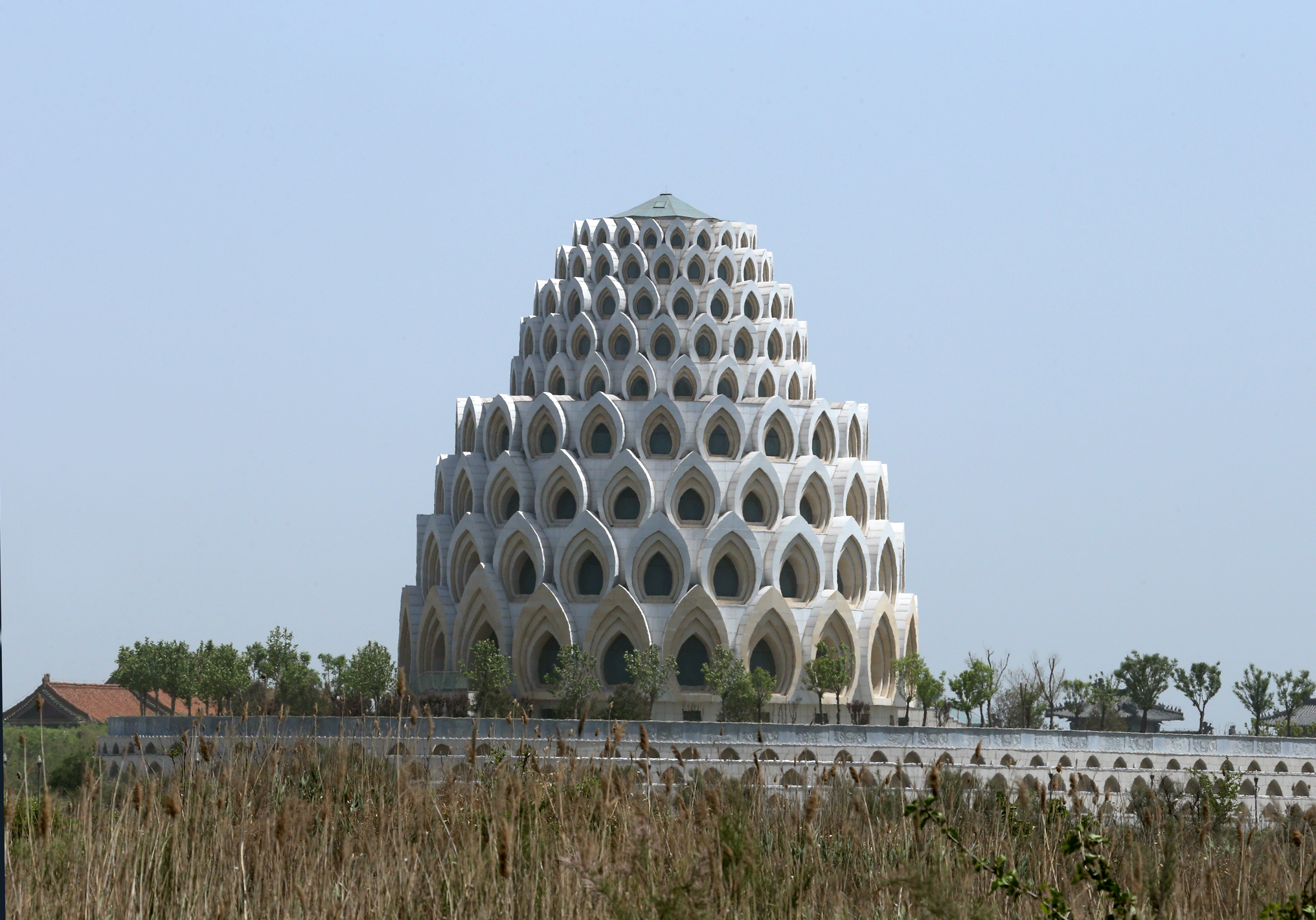 A newly completed temple complex makes Happy Island into a popular destination for Chinese tourists and pilgrims. The infrastructure is now mostly excellent, with comfortable accommodation and the best food that we have had on any birding trip. Tourist cabins are adjacent to the dining room, but the walk to the temple complex is long and the birding forest is behind (i. e., south of) the temple complex. Hiring a minivan to get from the cabins to and back from the birding forest currently (mid-2017) costs US $ 100. But it was worth it to have more time and energy for birding.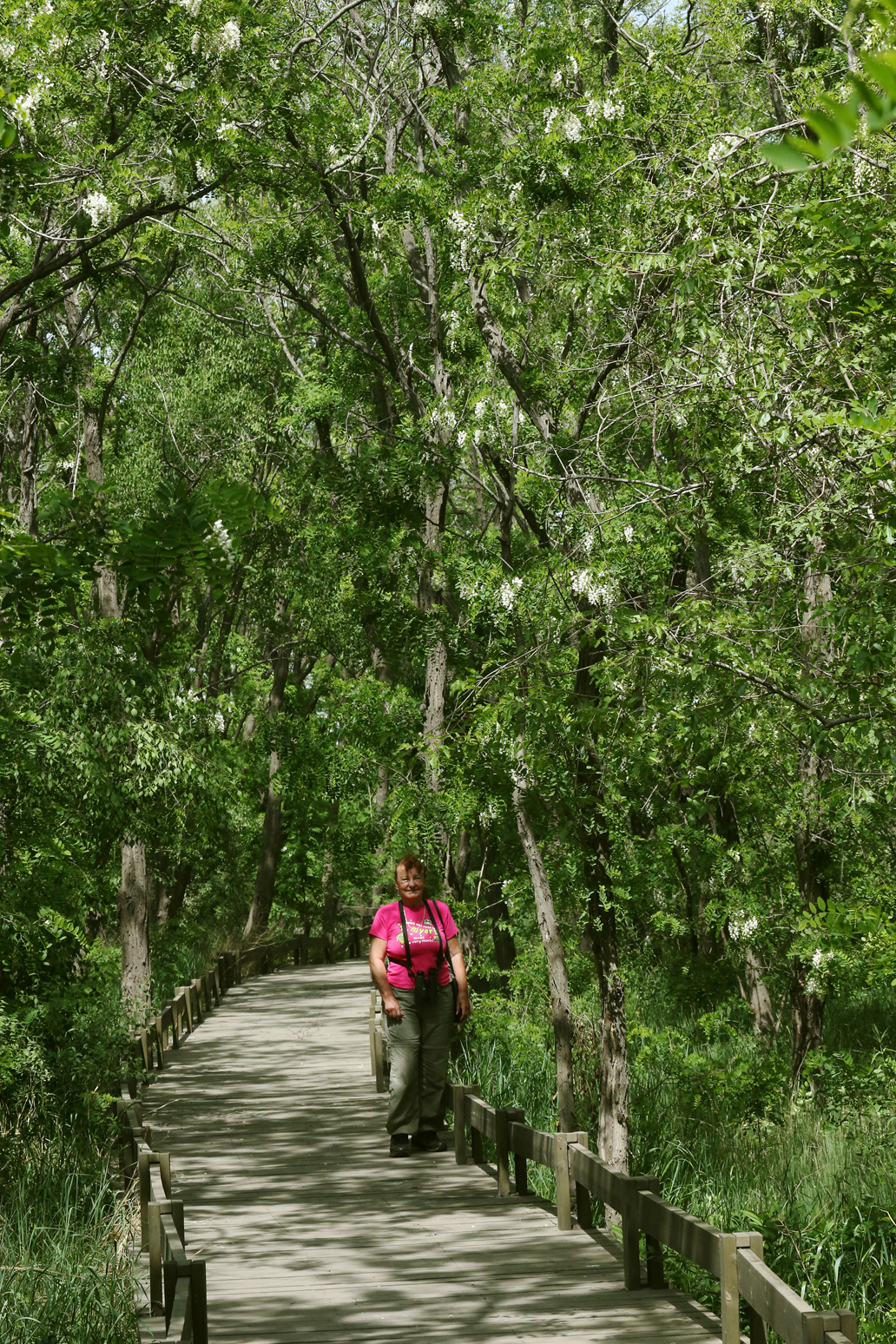 The birding forest was a riot of blooms in mid-May 2017 -- serene and enjoyable. All trails in the forest are comfortable boardwalks.
---
But They Speak English Better That I Speak Chinese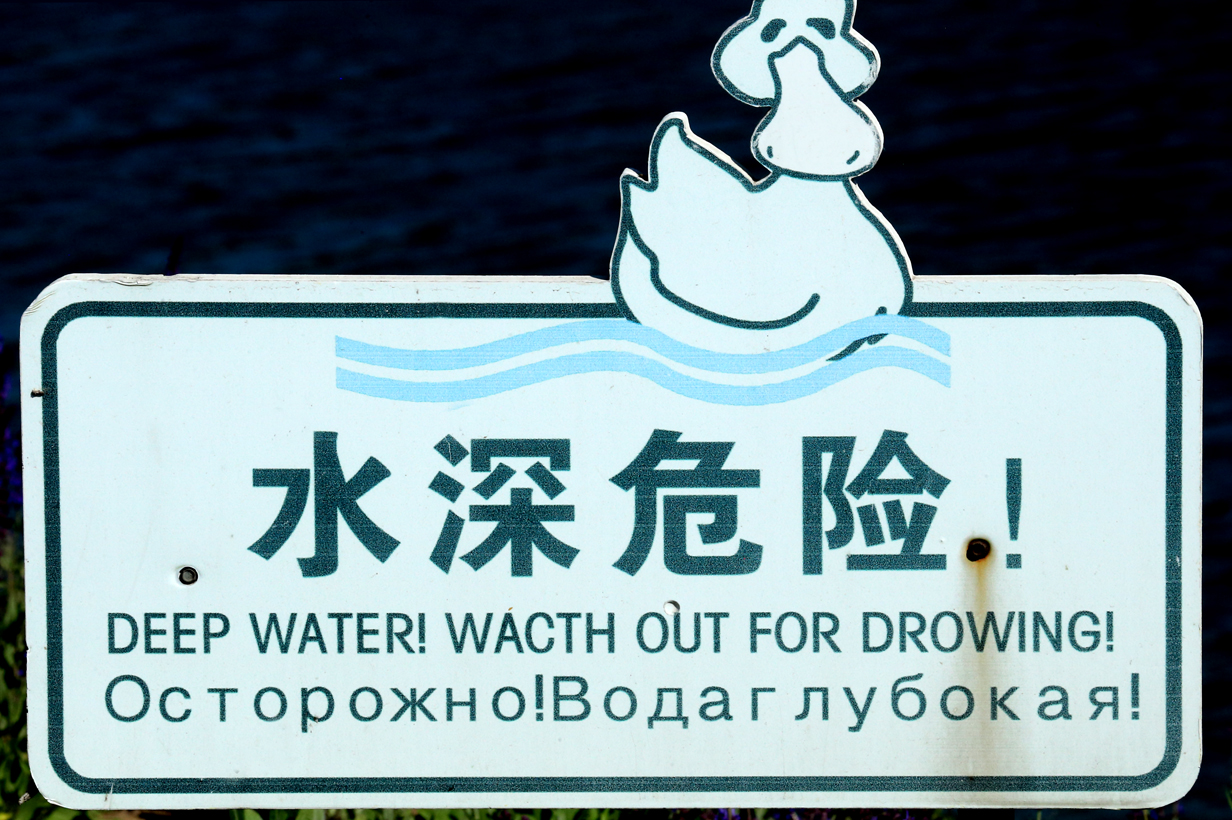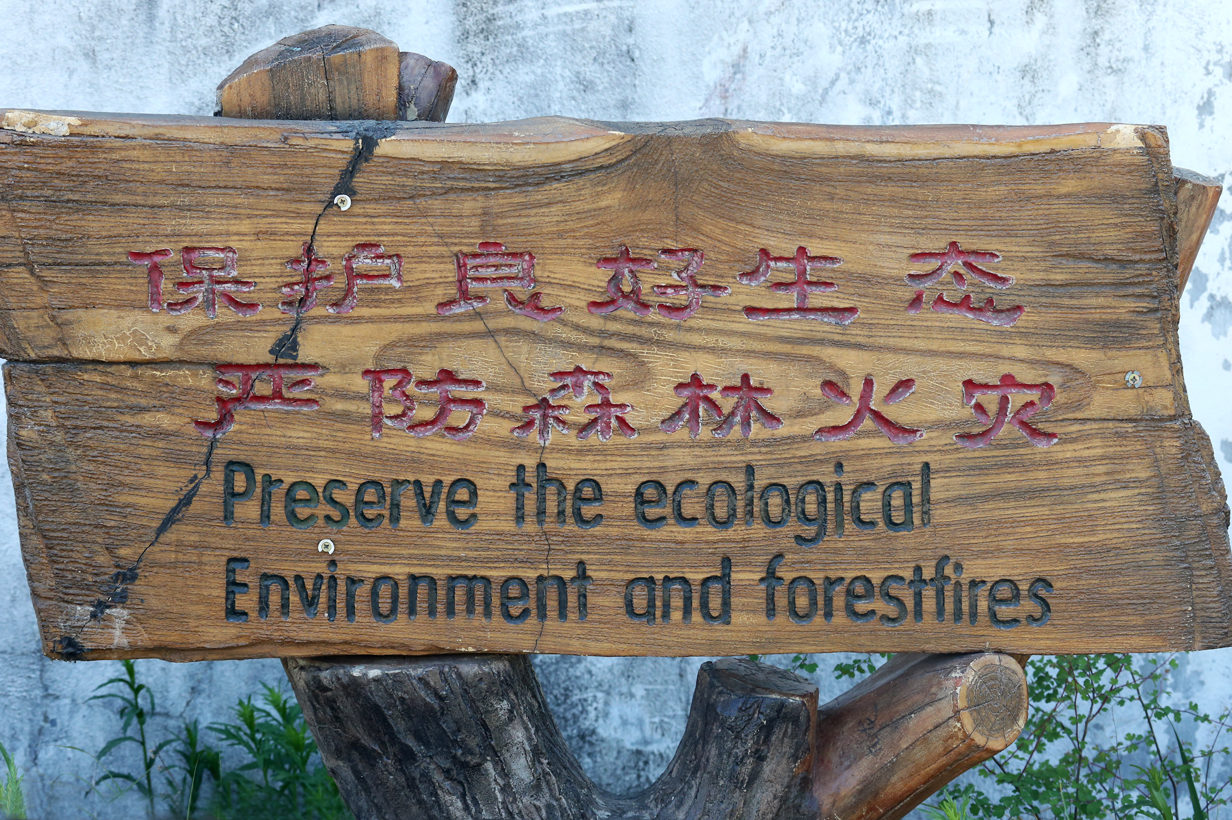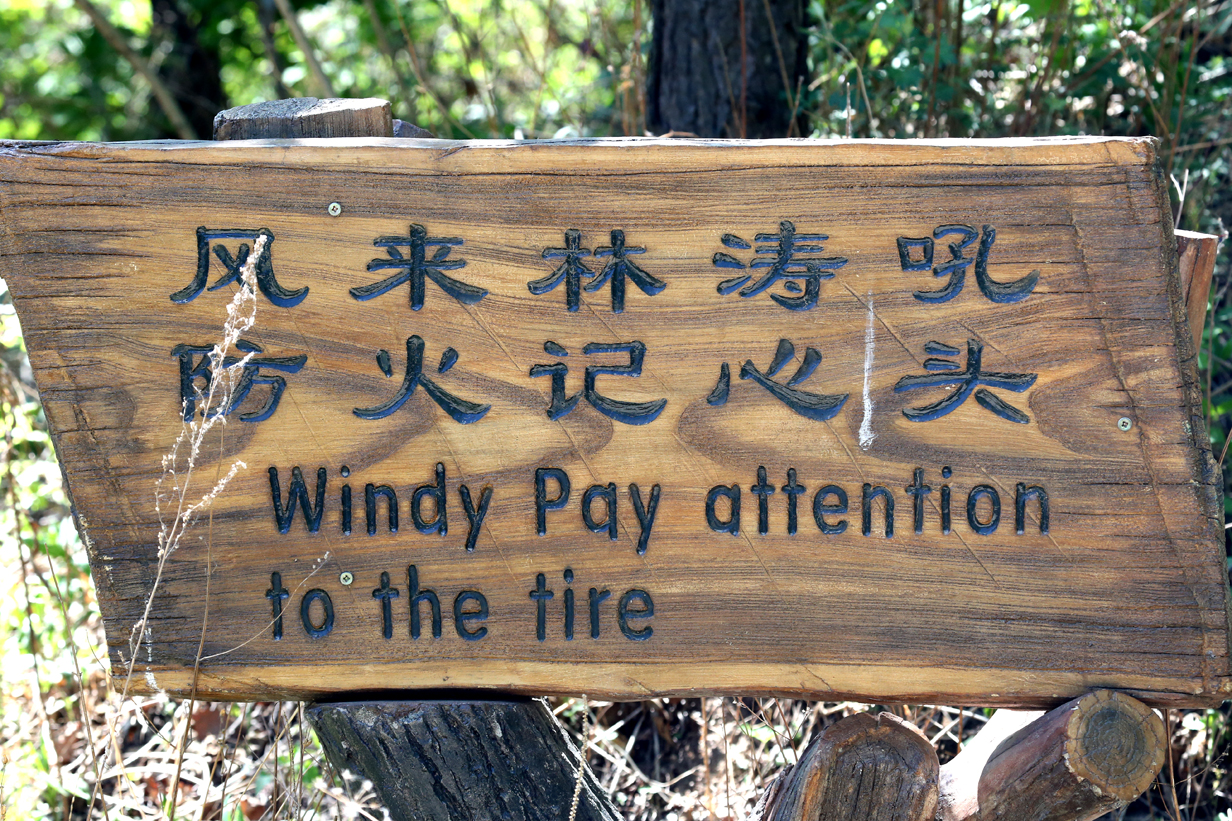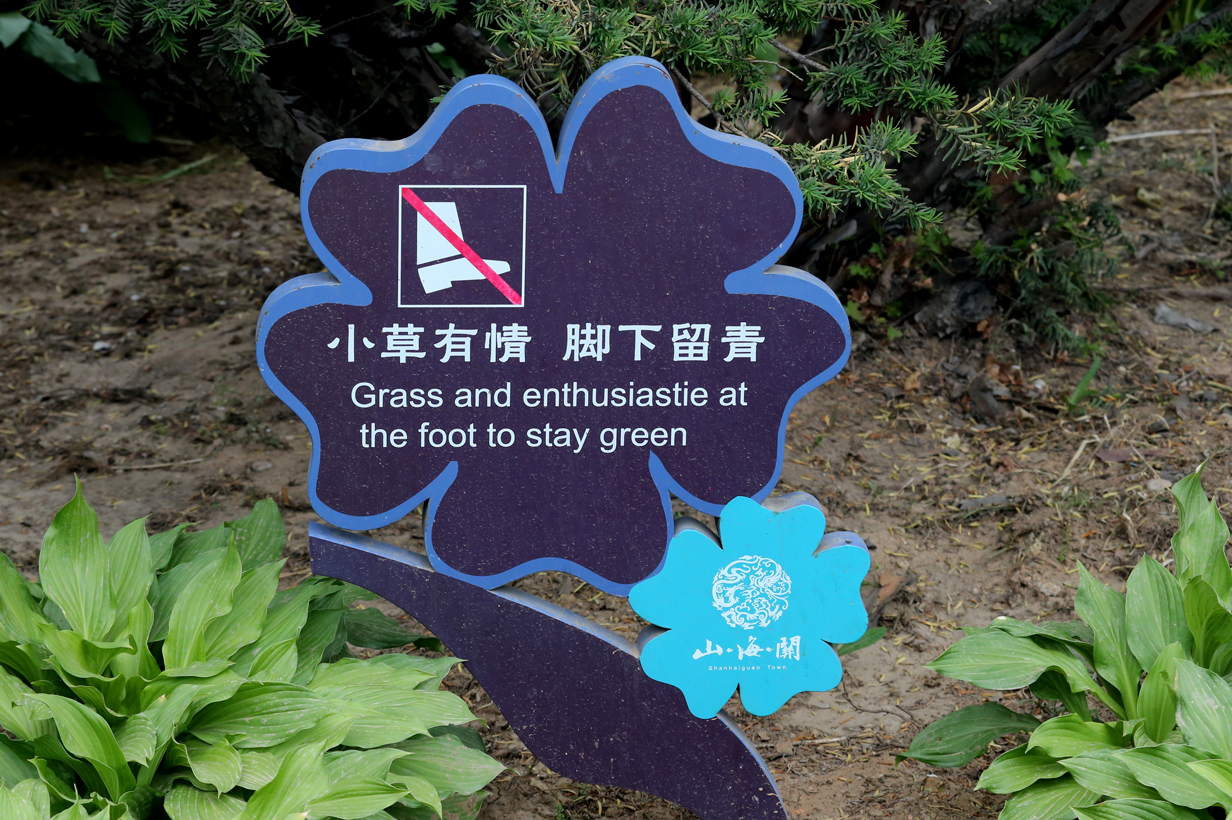 ---
Our bird pictures from around the world follow standard ecozones approximately but not exactly:
Birds from the USA and Canada:   our house,   Texas,   California,   Hawaii,   Canada,
Neotropic birds from Central America and the Caribbean:   Honduras,   Costa Rica,   Panama,   Trinidad and Tobago
Neotropic birds from South America:   Ecuador,   Brazil.
Western palearctic birds:   Europe: Germany, Finland, Norway,   Europe: United Kingdom,   Europe: Spain,   the Canary Islands,   Europe: Lesbos, Greece,   Israel
Eastern palearctic birds:   China
Birds from Africa:   The Gambia,   South Africa
Indo-Malayan birds from   India: North-west (Delhi, Uttar Pradesh, Uttarakhand)   India: North-east (Assam, Arunachal Pradesh, Meghalaya)   India: Central (Maharashtra, Madhya Pradesh)
Birds from   Australia,   New Zealand.
---
John Kormendy Home Page
University of Texas Astronomy Home Page
---
Last update: May 25, 2017. Total visits since Tuesday, June 12, 2013 =
John Kormendy (kormendy@astro.as.utexas.edu)